5 January 2020: Canterbury University host Five Eyes as The Defence Force announces it wants to train more people in space operations after New Zealanders joined a US and allied Five Eyes space warfare meeting. The forum happened during heightened debate about the weaponisation of space, and soon after the resurrection of the US Space Force. University of Otago politics professor Robert Patman said;
"some members of the public might be concerned about New Zealand becoming entangled in an increasingly competitive military space arena".

Space Warfare: Defence Force wants 'cadre of trained personnel ODT (John Weekes)
15 January 2020: General Zinichev, ranked General of the Army, resigned as part of the Russian cabinet, after President Vladimir Putin delivered the Presidential Address to the Federal Assembly, in which he proposed several amendments to the constitution. Zinichev was reinstated on 21 January 2020. From 2006 until 2015, Zinichev worked in the personal security of the Presidential Security Service of the Russian Federation, accompanying the Russian President Dmitry Medvedev and Prime Minister, Vladimir Putin (from 2008-2012). In Mr Putin's new vision, the Duma would be granted powers to choose a prime minister and cabinet. The Federation Council, Russia's upper chamber, would gain powers over the appointment of security officials. The constitutional position of the State Council, which Mr Putin currently heads, would also be strengthened. The move also provides an additional layer of control over Russia's nuclear codes that strengthens Putin's control.
January 11 2020 I write in the war diary
Fact check my ass main stream media in a cut and paste job lead with same head line 'fire fighter budget cut not clear cut' The 'Fact check' report into how budget cuts impacted Australia fires is complete waffle it does not say that budget cut have not impacted fire fighting abilities in Australia is not true just that its… 'complicated'. Whats more in its massive waffling it then states Fact Check estimates that firefighting expenditure would need to grow by at least $39 million just to keep pace with inflation and population growth. Which of course it has not – the fact check actually vindicates Mckay.
The rest is utter massaging if numbers and is not worth squat except it highlights by what it does not say, that clearly the Rural fire services took a dive [budgetwise], that by omitting the budget situation of several other agencies fighting and prevent bushfires in NSW the article is able to make it look like firefighting got an increase (but not for the rural service). Also not stated how much of the budget was spent on bureaucracy and vanities. Meanwhile Facebook says it on the war-path with deep fake news and the mainstream media begins to declare anything but the official narrative or suggest the fires in Australia where not solely caused by climate change (according to the model studies by the World Bank UN version). Or information that include negative news on water privatisation, statement by indigenous elders visa water corruption, records how dessert recovery techniques where ignored, how state sponsored property and food production speculators had profited from the fires, encouraged by arsonist (who in some case where hired by the fie services), chemical priming (from military flares, radars microwave transmissions, rain making fire retardants (i know ironic), natural occurring fire season, budget cuts, bureaucratise inaction when they knew this was coming.
Global warming in my view is very much a factor (human really are not kind to our planet what ever you want to call it) but when the powers that be not only sit back knowing their going to be a fire but then go 'lets pile wood around the area the fire will emerge' and then handcuff your fire fighters and wrap them in red tape (as you also privatise emergencies services) then my dears that's simply called making 'opportunity out of crisis' however you wish to spin it. That you wage war on those who report these additional factors, and commit the crime of reporting the Australia fires were not cased by one issue alone, underlines whats going on here blatantly.
January 23rd 2020 90 pilot whales have beached themselves at the top of New Zealand's South island Golden Bay.
January 31 2020: The first NRO US military intelligence launch from New Zealand 'Bird of Feather. NROL-151 The NRO operates the United States' fleet of spy satellites and tends to keep details about these spacecraft and their missions secret. NROL-151 is no exception; Birds of a Feather," mission patch features a kiwi and an eagle — avian representatives of New Zealand and the U.S.A. It also is homage to Audrey Hepburn costume Surrealist Ball of 1972, hosted by Baroness Marie-Hélène de Rothschild and her husband Guy at the Chateau de Ferrières. NRO super sophisticated geospatial satellites are for when visual data is worth a billion words as high resolution camera and AI combines for surveillances purposes.
February 16 2020: Rocket Lab has won a $15.5 million Nasa contract to launch a small satellite to the moon next year.
February 27 2020: The Anti-Bases Campaign asks: 'Why was a USAF B-52 given permission to feature At Warbirds Over Wanaka 2020; Antibase movement ABC's Murray Horton said of the proposed 2020 B-52 visit (and its abortive 2019 flyover predecessor) was authorised by the Ardern Labour Coalition government. Horton said;
"The US knows that it can keep on chipping away at NZ public opinion, aided and abetted by a sympathetic Government. The steady drip, drip, drip of soft power is intended to lead to the full resumption of 'hard power' i.e. NZ as a fully functional, albeit junior, US satellite once again (that is already the reality but it is not the perception that is peddled to the NZ people).… The US military propaganda announcing the B-52 visit was aided and abetted by a media headline saying: "US Bomber To Grace Airshow". It doesn't grace anything – it disgraces the country. Allowing a B-52 into NZ is particularly provocative and offensive. It is not just any old warplane. It is a weapon of mass destruction and terrorism directed at civilians in whichever country it operates, a veritable Angel of Death. ABC sees this as a dangerous precedent. B-52s have no place in New Zealand. Nor do any other US warplanes".
Back in 2020 Adern supporters blamed the B52 visits on their "hand break" Winston Peters. However its not clear who they will blame this clear shafting of New Zealand's nuclear free legacy on now. Labour is of course quick to claim kudos for New Zealand's nuclear free stand as the Adern government compare their stance on climate change to this same movement. However it has being slow to preserve it or speak how many of the metals used in the green smart cities are ecologically destructive and stand to make firms involved in the nuclear warfare and arms industry like Lockheed Martin extremely rich and powerful. Another example of how Neo Liberal policies are subverting causes to build Trojan horses in which to hide corporate greed.
Ditto no one on the 'left' seems in hurry to ask how the US Reset Plans, which include 20,000 civilian and military contractors in Darwin, a heavy tank base and US naval port, plus the opening of Camp Blaze in Guam (5000 combat troops 45,000 supporting personnel plus aircraft, Five Eyes surveillance and satellite targeting and communication system), are in line with the Labour led Nuclear Free legacy with bipartisan support of kiwis of all political leanings after the 1987 terror attack by France on the Rainbow Warrior. With the outbreak of hostilities in Ukraine the irony is Labour the party who got election the back of its anti nuclear pedigree is now the party of hipster neo- liberalism (big on brand based talk not so hot on matching talk with actual action) and war. The Green party is not far behind that as it focuses it attention of scandals of yesterday and avoids covering the bigger picture of what happening now or asking how did we get here.
January 2020; The Federal Aviation Authority (FAA) says that some GPS signals in Florida over the next few days will be jammed officially during military training exercises of a new weapon. Space Force military exercises were scheduled for the following days and times:
Saturday, Jan. 18, 2020 from 12 p.m. to 7 p.m.
Thursday, Jan. 23 from 7 a.m. to 7 p.m.
Friday, Jan. 24 from 6:30 a.m. to 7 p.m.
The Dutch whale researcher Jeroen Hoekendijk, who has been monitoring the stranding's in the Netherlands, wrote in a blogpost:
"It is very likely that the stranding's that are reported right now are a direct consequence of the usage of [military] sonar. If so, the beaked whales that we are seeing washed up on our shores could be just the tip of the iceberg." Dynamic Mongoose allows Roosevelt to utilize its advanced sonar capabilities in a dynamic, high-intensity anti-submarine warfare environment, while operating with our NATO allies and partners to improve readiness and interoperability,"

Source: Navy News
Commanding Officer Cmdr. Ryan Kendall said in the same Navy News release. Dynamic Mongoose – a submarine warfare exercise involved five submarines focuses on nuclear-powered submarines in the open ocean. Donegal and Faroe are also on the satellite orbit light link for Elon Musk Starlink WWII61.8926° N, 6.9118° W
February 18 2020: February 18A group of 27 prominent scientists outside China publishes a statement in The Lancet to "condemn conspiracy theories suggesting that COVID-19 does not have a natural origin" and point out the research "overwhelmingly" concludes the "coronavirus originated in wildlife."
19 February 2020: 70,000 lighting strikes hit Sydney Australia.
20 February 2020: 5.5 earthquake – South Pacific Ocean, 691 km east of Auckland, 10Km deep.
February 24, 2020: 5.2 earthquake – Tasman Sea, 38 km west of Milford Sound, Southland District, New Zealand 5km deep. 10KM deep.
February 2020: Wanaka NASA Observatory. states it committed to Wanaka Airport as one of its global launch bases for up to 10 years, which allowed them to invest in building a dedicated launch pad to minimise disruption for airport operators and neighbours. NASA is planning to come back to New Zealand for another test flight and then to use a super pressure balloon to launch the Galactic/Extragalactic ULDB Spectroscopic Terahertz Observatory (GUSTO) mission from Antarctica. GUSTO is a US$40 million mission.
March 14 2020: American President Donald Trump declares 'America is at War' signing a national emergency decree in response to the coronavirus to free up $50 billion in federal aid.
March 17 2020: "We do not believe any type of laboratory-based scenario is plausible," five prominent scientists write in a report published in Nature Medicine. Kristian G. Andersen, Andrew Rambaut, W. Ian Lipkin, Edward C. Holmes & Robert F. Garry. That paper, along with an earlier letter in the British medical journal The Lancet, froze into silence any dissenting voices from the scientific community in the UK and USA and ths effectively the entire western world.
Several of these experts are later outed as colleagues of Peter CEO of Eco Health the firm show to have business connection to Wuhan Lab (the Labs suspected as the alternative origins of Covid) and letter dismissing concerns of virus originating in lab as a conspiracy theory. A January 31, 2020, email to Fauci from a group of four virologists led by Kristian G. Andersen (see above) of the Scripps Research Institute reveals how a the genome sequence of SARS-CoV-2 had been published three weeks before, giving virologists their first look at the virus's structure and possible origin. Andersen reported to Fauci that "after discussions earlier today, Eddie, Bob, Mike and myself all find the genome inconsistent with expectations from evolutionary theory." Eddie is Edward C. Holmes of the University of Sydney; Bob is Robert F. Garry of Tulane University; Mike is Michael Farzan at Scripps Research. In their unanimous view, "the virus didn't come from nature and may instead have escaped from a lab".
The lab-leak theory would gain further plausibility as the fact emerged about the conflict of interest originating from those dismissing the idea the virus came from a lab the American NIAID was funding at the Wuhan Institute of Virology. The program followed a debate among virologists on the ethics of enhancing a virus's abilities in the lab in order to study its properties. Collins and Fauci favoured "gain-of-function" research, as it is known. "Important information and insights can come from generating a potentially dangerous virus in the laboratory," they wrote in the Washington Post in 2011.
March 28 2020 I write in my work diary US DECLARES WAR BUT NOT AGAINST CHINA
Since that claim Trump has backed down from calling this the "China virus". Yesterday White House briefing made it clear the official US response was put the blame of this allegation on a low level bureaucrat not China leadership who Trump referred to as "good friends of America".
This does not mean the disease is not a bio-weapon a view rejected by the typical drop kick commentators that the MSM media refer to from the academic disciplines of sociology and psychology as opposed to say speaking to actual biowarfare experts like Alexander Koushminov (sic) the former NZ Ministry of Health Zoonotic specialist (air and water borne infectious diseases) who states bio warfare is used on unsuspecting public all the time.
Kouzimonov should know the current senior policy strategist for the Waikato Council — whose own water resources are at the heart of water privatisation attempt by private firms including coca-cola (a UN Agenda 2030 strategic partner on water sustainability – a euphemism for water privatisation) — is a former KGB bio weapon expert with a keen interest in chimera (designer virus) based Ebola viruses who authored the book Biological Espionage which stated covert bio warfare took place regularly when he served with the KGB during the proxy wars of the first Cold War but the public was widely ignorant of this fact.
Kouzimnov journey to New Zealand follows his defection from the KGB during the Cold War of the 1980's. Kouzminov failed to secure similar postings in the US as the agents vetting Kouzminov during his defection were not convinced that he had switched sides and or did not have another agenda. Kuzminov as generally being regarded with distrust by the FBI ever since. Yet in 2014 Kouzminov tested more than twice the legal drink-drive limit has been let off a conviction on the grounds he would lose the right to travel overseas as a consultant for several foreign intelligence agencies.
Kouzminov was also chief executive of the Robert Graham Institute, part of the Waiwera Group owned by fellow Russian Mikhail Khimich who owned the Waiwera bottling company and water park north of Auckland, has been placed into liquidation in October 2019 an is subject to at less one investigation (from the NZ Companies Office) due to financial irregularities.
In Feb 2018 Hamilton water was contaminated by an event in which cyber security was hacked (mainstream report now have being altered to say turned off by mistake — though this is an vent which we have commented on many times during which we referred o long standing press report which confirmed the hack).
In 2014 $12.7 million supercomputer owned by Niwa has been targeted by a computer hacker believed to have come from China. The computer holds data on weather, climate and water. During the hack NIWA went to it back up which is located in Hamilton.
Hamilton was just one of several centres I tracked in 2018 who experienced a raft of events which endangered water supply which has led, as I fore cast would occur, to the creation of government controlled water regulation authority Taumata Arowai whose legislation is currently in the third bill stage in parliament submission taking place shortly before the lock down.
New Zealand's timely water privatisation bill, has taken place at the same time key telecommunication has being rolled out world wide and in space. Namely not just the roll out of 5G (which represents not just technological advancement but provides the global infrastructure for a world in which the the global elite can prosper without the need for labour or the need to negotiate with its workers) but the launch of Elon Musk star link satellite network which allows the military to assimilate civilian based telecommunications.
Moves which took place as the Cornovirus timing proved impeccable in terms of fitting perfectly with a raft of market developments which include 9 billion in share dumping share buying of airline stocks, biomedical firms, telecommunication that took place just before the lockdown. Factors which must be cross referenced against pre virus oil dumping by the Saudi aimed at hurting the US Russian economy and the impact on China's Steel productions (Wuhan is China steel production capital), leading to China slashing its tariffs on steel by 75%.
It all adds to a picture where the who and even why of of CV-19 as bio weapons scenario remain unidentified. However that does not mask the fact the geopolitical sequence of events paints a very clear picture of coordinated asymmetrical (multi layed and multi-directional) war fare in operation. Global Warfare coordinated to time with this specific global crisis. And why the specific whose and why remain in the shadows, in the land were people like Kouzminov live. The White House statement makes clear the USA does not consider China's national government (or more precisely its politburo) the prime threat and the White House may even be mulling over the 64,000 question raised by the Chinese 'low level' bureaucrat. Namely where is patient zero whose identity has always being critical in resolving outbreaks an is deemed the first law of counter disease combat. If we accept this premise then we must now also review the actors involved, in terms of winners and losers of the fore-mentioned well times stock transaction (the economic warfare arm of this attack). Our players are not the traditional actors of state verse state but (TO SIMPLIFY A COMPLEX SITUATION) state verse the multinationals.
One side national actors of Trump, Putin, Xi Jinping who seek to preserve national sovereignty and have popular support and backing of their military*. On the other globalist financed by banks and multi-nationals who promote (market) an appealing brand of global peace, cultural diversity, racial harmony and justice who then symbolised their intent to reshape global politics and create more evolved form of humanity by unleashing viruses, food shortages, and prolonged war, which may well collectively see the elimination of 10% of the global population. All for the greater good of course.
================================
This post is not an endorsement of one side over the other. Both camps have blood of innocents on their hands and represent a clear and present danger to the idea of the rights of human to choose their own path; both pursue a Hunger Games style agenda of totalitarianism steeped in an indoctrination of your for us or against us, us or them. I seek to simply report on the facts that yes geopolitics indicates this was a coordinated bio-warfare attack (or perhaps to be more specific a case of opportunists, who having anticipated threat, opt to take advantages out of crisis by utilising a threat crisis response that ultimately serves their (and their shareholders) own ambition and agenda) and whether middle class sociologists or psychologists, living in comfortable suburban homes courtesy of their commitment to the status quo (that has served them so well) with zero expertise in either geopolitical or the reality of bio-warfare, like it were no at war.
In fact as of 20/03/2019 the USA has officially declared it was at war. An act critic will say refer to the virus not an actual enemy. This is true on the surface. Yet it does not counter the fact the act allowed Trump to then have the power to order the Fed to buy the cheap oil dumped on the market, a week before lock down, as means of hurting the US economy – an act of war, albeit economic warfare. An act which would not have being possible had Congress and the Senate not accepted Trumps argument for why America need to consider her self at war.
April 1st 2020: The Government has tasked a group of industry leaders to seek out infrastructure projects that are ready to start as soon as the construction industry returns to normal to reduce the economic impact of the COVID-19 pandemic, Economic Development Minister Phil Twyford and Infrastructure Minister Shane Jones say. The Infrastructure Industry Reference Group, to be headed by Crown Infrastructure Partners chairman Mark Binns, will put forward to Ministers projects from the private and public sector that are 'shovel-ready' or likely to be within six months. These new projects will be in addition to and build on the Government's $12 billion New Zealand Upgrade Programme and existing Provincial Growth Fund infrastructure investments.
The government's plan comprised of the commencement of "advance payments to contractors engaged in government transport projects and an announcement that the government is considering significantly reforming Crown Infrastructure Partners (CIP)". The government would speed up "the consenting process for key construction and infrastructure projects". The goal of these announcements was "clearly outlined as a stimulation effort to mitigate the economic impact of the Covid-10 pandemic".

Government seeks infrastructure projects Parliamentary press release April 1 2020
April 16 2020: April 16CNN and Fox News report officials inside the government are investigating the claim the virus was released from the lab accidentally as scientists were studying infectious diseases (the reports indicate the intelligence officials do not believe the virus is man-made or developed as a bioweapon.)
April 18 2020: April 18President Trump says during a White House briefing that the U.S. government was looking into the claim the virus spread as a result of a lab accident and that it made "sense," without citing evidence; during the same briefing, Dr. Anthony Fauci throws cold water on the claim, citing a study that found the virus's "mutations" are "totally consistent with a jump of a species from an animal to a human."
May 2nd 2020: The newly created U.S. Space Force is preparing to launch a secret space plane (which Russia refers toas a space bomber) from Cape Canaveral, Florida this weekend. The plane could orbit Earth for months or years, and it's dedicated to victims of COVID-19 and frontline workers.
May 13 2020: Air Force Col. Thomas Falzarano, who commanded the service's 21st Space Wing, was found dead Tuesday at his home on Peterson Air Force Base in Colorado. Falzarano was also the senior commander for Peterson AFB in Colorado Springs and the nearby Cheyenne Mountain Air Force Station. The wing and the two installations are critical to space-based operations, which he led for the Air Force since July 2019 and for the Space Force since December.
May 26 2020: The United States commends the Government of the Republic of Malta's announcement May 26 of its seizure of $1.1 billion of counterfeit Libyan dollar (dinar)*1. The fake currency printed by Joint Stock Company Goznak—a Russian state-owned company—and ordered by an illegitimate parallel entity.  The Central Bank of Libya headquartered in Tripoli is Libya's only legitimate central bank.  The influx of counterfeit, Russian-printed Libyan currency in recent years has exacerbated Libya's economic challenges.
May 2020; One of six letters is written to authorities in Lebanon regarding the presence of a warehouse of ammonia nitrate stored in the Hezbollah controlled part of the port trafficked-in by a Ukrainian registered freighter one of several vessels to assist Turkey past delivery of arms to Libya.
"This substance, if ignited, will lead to a large explosion, and its outcome will almost obliterate the port of Beirut. If the substance were exposed to any kind of theft, the thief would be able to use this substance to build explosives," warned the document.
May 2020: I write in reference to the death of NZ peace movement and activism scene and ;;May 2020 presence of several American tech lords in bossiness with New Zealand visiting during lockdown, along side American mining magnates and US friendly Murdoch media, whose boats call all be-found docked next to each other at the Auckland via duct (and of the utters lack of coverage these boat received asides from absurd coverage by manufactured 'indy' media financed and a woke media keen to spread the idea of any questioning of the official narrative: has yo branded alt right QANON as both sides make sure the actual question of these boat owners an their NZ government contracts gets utterly missed as the two sides work symbitoically together.
"NZ's nuclear free policy has being shat on, with a big hand from the NZPP buddies NZ First, as we fall deeper and deeper into the right wing military industrial white "rabbit hole", to coin a msm buzzword popular right now.

"Rabbit holes" have have being on the MSM radar since May 2020 which is when a right wing mob of renta hysterical P-heads and bible bashers (always going to be a heady mix) swooped en-mass on my story (at that point over five months old). A story about the growing number of tech lord detailed geospatial surveys and AI smart weapon warlords and funders of right wing politics (in New Zealand) you could find visiting NZ & specifically Auckland's Via duct during Lockdown period in super yachts and Lear jets, including the 'Dancing Hare'. Their hysteria failed to jaw any MSM attention to 'reptilian shape shifters' but it did stop a story beginning to be taken seriously in its tracks and it brought the term QAnon to NZ middle class consciousness and thus a new bogey monster under the bed was born.

The term White Rabbit actually refer to a 1960's CIA PSYOP Manual in Psychological Operations and Guerrilla Warfare: The term was later used widely by both Robert E Wilson and Hunter S Thompson, in their piss take on the subversion American left wing counter culture. Its the story of how hippy counter culture got swallowed up by drugs, pop culture and commercialised. It also get a mention in Jefferson Aeroplane song of the same name dealing with the same themes. As for the Alt right obsession with Adrenchrome (which saw a former of colleague of mine incorrectly labelled a paedophile) again it helps if you read books to realise this also a Hunter S Thompson joke. Thompson's alter ego, Raoul Duke, encounters Adrenochrome when Dr. Gonzo (Duke's speed-fueled attorney) suggests that he ingest the drug because it "makes pure mescaline seem like ginger beer."

SCREW THE WHITE RABBIT WHAT ABOUT THE WAR PORN.
Asides from the Dancing Hare the following boats would be docked at the Auckland viaduct; during lockdown;
A. Jeff Bezo flew Wellington to Queenstown – his boat Rocinante (other media form contest Bezos ownership of Rocinante – regardless his presence in country can be confirmed at the time) where moored at the Viaduct. Bezos is (or was) involved with Lord of the Ring's TV series but is also believed to be in talks with the government for unknown purposes.
B. Larry Page (cited above) flew to New Zealand paid one million to become a resident. As noted Page is also involved in the electric power test of Kitty Hawk in New Zealand and other projects. His boat Sense was tide up next to Bezo's Rocinante. I reported his presence in New Zealand a year a head of national media.
C. Wayne Laufer, mining magnate, far right fund raiser, tied to Koch and Trump. Laufer's boat Gayle Force, equipped for ocean survey work, tied up next to Rocinante & Sense. Force is tied to Trump financer Seven Bannon who TV network host mining investor and alt right political activist Kelvyn Alp (who like the ZPP Michael Stace has US intelligence connection). Alp & BZPP are bound by the fact their QANON conspiracy platforms don't mention (just like New Zealand government) the militarisation of our space by Pentagon tech lords, the mining ambitions of these tech lords, the US led TPPA, the US led Pacific Reset, the US military build up in the Pacific.
D. Three boats, tied up to the one above, all belonging to Rupert Mudroch & sons. This included the Dancing Hare. The Hare did get some media attention but this was focused on the boats past owner Epstein. Three days before Epstein girlfriend Ghislaine Maxwell was arrested the Murdoch's Sun ran a $10,000 reward article for news on where Maxwell might be as the boat the Murdoch's brought began to get public but not media attention.
E. There was also a jet tied to Saudi tech investor billionaire Nasser al-Rashid (Saudi Arabia's 5th richest) and Chinese investors which flew into Dunedin during this period with aircraft identified as affiliated with Dubai firms backed by investors looking to make a "fortune out of disrupted markets".
F. Also tied up at the Viaduct next to the billionaires boats Michael Hill's The Beast.Since then Michael Hill, who owns the golf course next to Millbrook, shares have increased 165% in the past 12 months with Hill open up smart stores using Qualtrics' a ground breaking retail platform.
G. Also spotted in the air (using Flight Tracker software) a nationwide launch of AI geospatial mapping — a form of advanced tech (think Minority Report) that the later Julian Carver (Christchurch earthquake relief tech expert), who died in controversial circumstances, described by saying "if a picture can tell 1000 words a geospatial map can tell you a million". Done transparently Carver, who died in controversial circumstances, called this a planet saving super technology. Done in secrecy it the tools of tyranny. It's 2020 lockdown deployment here and globally was done as quietly as possible.
H. April 2020 second set of Lear jets owned by Vistajet tied to Dubai Investors "capitalising on market disruptions, brought on by the coronavirus pandemic", touches down at Dunedin Vista Jet April 23rd 2020 , Said to be one of two flights. The plane's apparent ultimate owner – Nasser Al Rashid – is reported to be a billionaire with close ties to the ruling royal family in Saudi Arabia. Nasser Ibrahim Al-Rashid, Ph.D., is the founder and chairman of Rashid Engineering, a full-service consulting engineering firm based in Riyadh, Saudi Arabia, which oversees major government construction projects for the Kingdom of Saudi Arabia. Rashid is known for "his quest to make the future better than the present". To do this he "foster relationships and social bonds with influential people throughout the world, and he contributes much of his time and interests in philanthropy and in global economic and social activities"
Memberships & Affiliations of Al-Rashid include: I) Member, Board of Founders, Al-Fikr Al-Arabi [Arab Thought] Foundation a partner of the UN Agenda 2030 program which is shaping Saudia Arabia and UAE Vision 2030 policy (who partners include Lockheed Martin). II) Member, Board of the Equestrian Club of Riyadh (This is a most exclusive club whose chairman is his Majesty Abdullah bin Abdelaziz Al Saud, King of Saudi Arabia). III) Member, Board of the Handicapped Children's Association. IV) Member, Engineering Advisory Board, The University of Texas at Austin. V) Member, National Committee for Drug Control for Saudi Arabia. VI) Founding Member, The International Sea Keepers whose co founder Sir Glenn Owen, the shipping magnaten, who on 9 September 2008, Glenn gave evidence to the New Zealand Parliament's Privileges Committee regarding the accuracy of statements made by Winston Peters, Leader of New Zealand First, about the donations Glenn had given to Peters. Parliament ultimately censured Peters for failing to declare the donations. VI) Co-Founding Member, Prince Albert II of Monaco Foundation. This charity can also be tied to Dancing Hare. VII) Dr Nasser Ibrahim Al-Rashid, Ph.D, is known to have donated between 1- 5 million to the Clinton Foundation, whose architect was Jeffrey Epstein.
Epstein designed the Foundation to launder donations intended for the Clinton Foundation war chest and their ambition of buying the best influences money could buy. It was to be a west alternative, in Africa Asia and elsewhere, to China Belt Road Initiative. To be fair Rashid Riyadi appears to be a point man to the West in general and was also a big donor to the Bush family Republican based political presidential campaigns as well. The Clinton Foundation charity which combined with CARE Australia and USAID NZ Australia have donated more than 400 million to nations the US ws trying to seduce. VII) Al-Rashid is the Vice Chairman of the Board of Trustees of Prince Mohamed Bin Salman College of Business and Entrepreneurship. The College has been developed in partnership with the Mohammad bin Salman bin Abdulaziz Foundation (MBSC), Babson Global and US Defence giant Lockheed Martin. Prince Mohamed Bin Salman College lists its goals as the promotion of Vision 2030.
Vision 2030 is Saudi Arabia and the UAE's (who sponsor the America's Cup) aim to become a financial hub built on biotech and smart technology industries including smart weapons manufacturing. In 2008 Helen Clarke, a Team NZ Ambassador, met with several of NZ tech lords including Alan Gibbs at the Hamilton hosted A1 motor series hosted by Tony Texeria (that can be confirmed as it was in the papers), the inspiration for the movie Blood Diamonds, who acts as a go between between Saudi and the West. At the same time the Planes used to ship their race cars and the America's Cup yachts proved to have interesting backgrounds which lets put this way have formed the backbone of two separate books I have published (one a best seller) to date on arms trafficking and money laundering. One book, State Secret I wrote in 1999 the other State Secrets II I wrote in 2006 the books came out of the Wine Box tax evasion inquiries and Fay Richwhite (who provided start up capital for Rocket Lab and are now involved in tech start-ups) and asked the question what exactly was that money all about. America's Cup A1 boat are transported by firms who ties to CIA Saudi based arms trafficking is simply notorious and have extensive NZ ties (enough for two books any way). Today the CIA investment firm Int-q-tel is also active in New Zealand it New Zealand linked partners include;
A) Peter Thiel (owns property in Queenstown granted citizenship under Key) Palantir tracking app use for spying and covid app tracing.
B) Evidence partners in a venture with Palo Alto the firm John Key is now a director of.
C) Rocket Lab whose chief executive Mike Griffin was Int-Q-tels President and Chief Operating Officer. The Intercept shows that Rocket Lab CEO Peter Beck spoke at a summit of In-Q-Tel portfolio companies in February 2016. The tech used in Rocket Lab is also used in the America's Cup Race and there is a revolving door between the two companies in terms of employees hired. The revolving door between arms and space investment is huge and it seems to be the growing case with NZ's own space program too. As head of the UNDP Clark's (who is also the founder of the Helen Clark Foundation which has some very interesting patrons) approach to Saudi Arabia & Emirates was to try and bring them on board the modern world with Vision 2030 whose goals were to reform the two oil states by modernizing them and maybe New Zealand might get to sell some butter and computer widgets as well. The idea however has utterly backfired on her. The core of the Pegasus spy software has been the murders of Jamal Kashoggi (Adnan Kashoggi nephew) and Mexican journalist Javier Valdez. Kashoggi who was investigating government corruption had revealed that Vision 2030 which Jamal recognised as a potential tool for social progression and economic egalitarianism of arab oil producing states. It has instead been used for repression and nepotism exemplified by the CEO of Emirate Airlines (who sponsors Team New Zealand) Dubai Sheikh Mohammed who serves as Prime Minister and vice president of the United Arab Emirates (UAE) kidnapping his daughter. Princess Shamsa,38, who was abducted from the streets of Cambridge on 19 August 2000 and has never been seen in public since. Her younger sister Princess Latifa is also said to be held captive in Dubai by her father since an attempt to flee in 2018. Today the Vision 2030 nations including Qutar (home to Aljazerra) Emirates Saudi Arabia have firmly thrown in their lot with the CIA and Dubai money men who wish to demonise a Russia where their investors can not form vast monopolies over critical infrastructure or food producing arable land.
All the above (A-H) represent investors, aligned with the western US military industrial complex, who have or are about to have existing tech project take place in NZ or are involved with high priced commodity minerals (either as providers or consumers) and or do business with the Pentagon on a regular basis.
May 2020: AFRICOM (US African Command) claim Russia is further destabilizing Libya to gain a stronghold in northern Africa. Brigadier General Gregory Hadfield, AFRICOM deputy director for intelligence, said fighter jets and bomber aircraft were "flown by members of the Russian military" into Libya "by way of Iran and Syria" to support Russian state-sponsored private military contractors who are helping forces fighting the U.N.-supported Libyan government.
He said the U.S. also was aware of additional Russian cargo planes and personnel that have been brought in, along with older surface-to-air missiles. Moscow has denied the recent deployment and described AFRICOM's accusation as "crazy talk." Russia is also accused of printing billions of counterfeit Libyan dinars to finance*1 Haftar'smilitia and undermine the overall Libyan economy by causing inflation.
These cash injections and this kind of parallel currency that they've printed on behalf of Haftar has allowed this opposition or entity to remain solvent and to be able to continue buying weapons, buying mercenaries and prosecuting this war against the Libyan government,"
More than 7,000 Russian Wagner mercenaries are still operating in Libya.
1* One unconfirmed story which never made my book State Secrets I heard from a former diplomat who maintained counterfeit money specifically Libyan Dinar stored at Marsden refinery.
May 20 2020: Discussion of emergency response in the Arctic zone followed ministerial briefing on 20 May 2020. The 2020 briefings explored how the Arctic Council (made up of nations with territory in the artic) contributes to a better understanding of Arctic change, including actions it takes to address the challenges facing Arctic ecosystems and biodiversity, conservation, health concerns and emerging pollution issues, deemed critical, and how it contributes to safe and sustainable development of the Arctic which simultaneously has become, since the first Cold War, a play ground for the Super powers super weapons projects with little or no thought to what the ecological consequence might be.
May 2020: X-37B space planes, an alleged unmanned space bomber according to the Russians, which have been flying secret missions since 2010 is launched for its fifth mission.
May 2020: I write in my Facebook diary;
THE PRIVATISATION OF SECURITY:

Meet the deep states renta goons. Aviation Security (AVSEC) private company, owned by state but registered as an autonomous company, seen active in Christchurch taking photos and using drones to gather intelligence.

At same time Action Zealandia (a right wing extremist group with a profile similar to many of the right wing groups funded by Kyle Chapman (who was government funded from 1995 -2014 via the New Way Trust) including the National Front and Right Wing Resistance – which can be linked to Ukrainian Mercenary Ethan Telling and the Christchurch shooter). The pop up insurgency of the day names predictably gets tossed around by the usual police intelligence embedded journalists. Interesting to note the other company (with some very shady and ex Five Eye's Spook characters working for it), acting like a government agency is Kordia. Both renta cops with ideas of grandeur and little accountability which is never a good mix. The presence of AVSEC running around Christchurch comes as US big tech seeks to privatise air space in NZ and establish nation wide drone taxi and other large scale drone operations. With the idea of eventually being able to sell air space to private foreign interests to raise investment capital?

Its a goal which has had set backs including US-backed Skybase having to withdrawn its Alexandra restricted air space application. This came after local opposition from various community groups. In addition to opposition by light aircraft clubs and search and rescue operators in the far north plus those opposing the use of drones during the America cup event this year. AVSEC is a state-owned enterprise, funded through airport departure tax (Avsec gets $4 less GST from each $22 tax paid at Auckland Airport), its duties laid down under the Civil Aviation Act. AVSEC like Kordia is staffed by "ex"-military and US Uk spooks with a background in information dominance and cyber based social engineering.

Kordia has a long list of affiliates and board of directors made up of RNZ, Sky TV and Spark. Its non signage building on Riccarton is registered to Spark. The building is located two minutes drive from the Riccarton mosque and next door to Antonia House used for NEMA Police counter terrorism exercises. Or it was until it was the target of arson last year. Arson carried out by juvenile delinquents, in state care. Said delinquents, in state care, also got the credit for starting a fire at Princess Margaret which was holding a counter terror exercise on the same day of the Christchurch shootings.

After Chch shooting AVSEC (no longer under the orders of NZ Ministry of Transport) helped hype a non existent bomb threat which I witnessed first hand. (see photo of men below note uniforms). Their bomb squad arriving on the scene opposed to usual practice of sending police or army bomb disposal officers and dogs. Then other bomb threats which appeared in our news paper (just to keep the fear alive) took place outside Kordia office in Dunedin and Auckland. Similar hoax of white powder unfolded at Kordia (Then called New Zealand Broad Casting Corporation having changed name from NZBC New Zealand Broad Casting who back in WWII ran state propaganda) during the 2001 Anthrax scare in which the anthrax was ultimately traced back to the US Biological weapons centre at Fort Detricks.

Avesec heightened activity comes as it announced enforcement officer (not stated if they will employed by crown or contracted corporate entities) are being given the power to enter homes. With legislation for government to swear in private company and hold secret trials with secret evidence power of arrest made earlier (pre TPPA) in 2015 and 2012 under the Food Bill Act and the Work & Safety Act. This is what happens when crown business becomes big business.
Kordia subsidiary Auroa cybersecurity Hillary Watson former M15 psychologist owned by New Zealand government also employ former US defence personnel trained in cyber based social engineering.
Thompson & Clarke extensive links government working in collaborations with corporations. A former long-term Security Intelligence Service (NZSIS) officer is running private intelligence operations for the controversial private investigation company Thompson and Clark. This includes the tracking and monitoring of ex-members of the Exclusive Brethren as reported by Radio New Zealand & Nicky Hager. T&C have also being involved in spying on anti TPPA groups, Earthquake rebuild activist and other peaceful non violent protest groups.
Airport security guards are hitting New Zealand streets thanks to a deal hammered out with police. While they could not make arrests, they could notify police of trouble. They were also able to do isolation checks, guard quarantine and isolation hotels, and educate people breaching lockdown rules.
Palo Alto the cyber security company serving most corporation platforms and now NZ government following recent hacks. Directors now include John Key who at gave this years Crisis X key speech in February. This is the same symposium who popped up in the weeks before Chch March 15th to run a scenario on an online event linked to real time terror threat and training politicians in how "to seize opportunity out of crisis…by coming across as sincere "(fake it till you make it). Key has warned a cyber attack wil be New Zealand's next March 15th. While PM Key formed a group of free thinkers headed by General Rhys Jones to look at New Zealand security vulnerabilities. Jones was the head of NZ Defence Forces
In 2015 Jon Stephson a journalist successfully sued the Defence Force chief Lieutenant General Rhys Jones, claiming he was defamed in a press release Mr Jones issued in May 2011 in response to a Metro magazine article by Mr Stephenson about the handling of detainees in Afghanistan and whether SAS troops had passed prisoners to authorities known to use torture. The journalist argued that words in the press release meant that he had made up an account about visiting an Afghan police Crisis Response Unit base in Kabul and interviewing the commander there. In a post curt case statement Mr Jones now accept that Mr Stephenson did in fact gain entry to the base and interviewed the CRU commander. Jones soon stepped down from heading the NZDF shortly afterwards. At the time Jones was head of the NZDF a manual was discovered in Afghanistan which described investigative journalist as "subversives"
In a case of life mirroring fiction the James Bond movie SPECTER involves a Big Brother surveillance project known as 'Nine Eyes' made up of the nation who head the Global Surveillance Initiative respectively. And its being infiltrated literally by a crime cabal (SPECTRE) as result of the UK decision to create public partnership deals between the intelligence services and the crown. Of SPECTRE ability to be every where and see every thing Mr White the film's arch-villain coos to Bond: "He's everywhere"; While the head of the Centre for National Security (CNS) C (and we al know what that stands for) quotes 1984 by George Orwell: "We watch everyone". Daniel Craig the real life actor has described the Bond film as post-Snowden [Edward Snowden] in the context of Edward Snowden warning that the real threat America's NSA faced was not Russia or China but the internal leaks which came from the 10,000 of private contractors the NSA do assist the state in its tasks of spying.
A situation proved utterly accurate via the highly under reported Cameron Ortis spy affair in which a Canadian Analyst with access to Five Eyes was found to have being leaking date to organised crimes groups working with nation states. Described as "serious spy shit" the hugely under reported spy scandal is the biggest internal threat the West has faced (dwarfing both Assange and Snowden) since the Cambridge 5 spy ring and involved data on New Zealand's internal banking structure and money transactions including the ANZ (which Key was a director of) which list NZ more than 60,000 times. 2000 New Zealand registered nominee companies are included on the Paradise Papers data based which are linked to Alexander Vinik the crypto banker for Russian hacker group Fancy Beer linked to hacks of NZ financial system last Christmas (a believed trial run). A national security breach created in no small part by neoliberalism belief that public private partnership can do no wrong.
April 3-5 2020: In April Australian aerial survey company, tied to private public partners who include US military contractors, food security and property developer investors, Nearmap is accused of breaching lockdown rules – but it claims it had been cleared to fly.
Flight records shows an Australian aircraft operated across the South Island in late March, and in Whāngārei, Tauranga and Wellington from April 3 to 5. A Cessna aircraft, owned by Handel Aviation, was also active in the skies above Hamilton. This is despite authorities saying air surveying companies were not exempt from lock down rules according to an original Stuff article which was later taken down (but which I screen saved before hand – see link above) . Nearmap's aircraft had been operating in New Zealand since December "sporadically", but their activity "ramped up" in the first 10 days of lockdown.
Nearmap said that it was;
"providing critical support services for infrastructure maintenance. This includes contracting for New Zealand government departments where images are used for the ongoing maintenance and construction of critical infrastructure, including building and construction (essential services and critical infrastructure), utilities and communications supply (maintenance and repair), and transport and logistics (rail and road)."
Nearmap Limited is an Australian aerial imagery technology and location data company that provides frequently-updated, high-resolution aerial imagery of 88% of Australia's population, 68% of the United States population, and 72% of the New Zealand population.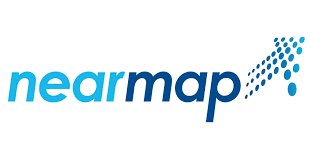 With 90 million parcels globally, processed through its AI engine, it is providing government with something "that nobody's been able to achieve at scale like we have," said Nearmap's CEO, Rob Newman in the companies press release.
A local government Newman stated could say,
"Give me a listing of every swimming pool in my county,' they click the button, and it exports out immediately to them a complete listing by address, where all the swimming pools are in that county.. .Some of the features that you might [use] to evaluate property are difficult to do from low-resolution imagery. Using Nearmap imagery, we can very quickly see things. … Using AI almost automates that for you, showing you every house that's got a swimming pool, and that'll be highlighted in a visual way. You'll get a bright blue dollar [sign] for every swimming pool, and you can then export that data out and put it into your systems."
Since March 29, 2020, the aerial imagery technology and location data company's who use high altitude drones aircraft and satellite to do high-scale mapping for geospatial artificial intelligence analyse shares have jumped 123%. They are expected to go higher. The firm is a subsidy of Ipernia share market registered firm. Ipernia's ownership is unclear as it has little online presence.
Police said they had made enquiries on the flights and information was passed to the Ministry of Business, Innovation and Employment (MBIE) who "were taking the lead in this case". When asked what action MBIE will take over Nearmap's flights, MBIE adviser Duard Ferreira​ said the Ministry of Transport was "best placed" to answer this query. ​In a separate article Nearmap altered their statement saying it is operating "as part of the essential business services supply chain in New Zealand", and is helping the Government with a coronavirus relief planning. Stuff said it was "working to verify those claims". No follow up article on those claims has being published to date by Stuff. Stuff stated a "police spokeswoman said alert level four restrictions applied to all businesses and individuals not considered essential, including overseas companies working here. The rules apply to everyone "operating in New Zealand", she said. "These restrictions are in place to save lives – everyone has to play their part and stay in their bubble". The company says it doing the mapping for Covid 19 planning and relief.

Yet a check of local Dunedin newspapers show in 2016 A Lear jet flying at 20,000ft, left for Christchurch about 3.30pm after completing 19 sweeps over Dunedin city and the Clutha district. For several hours from mid-morning, the plane flew over the area in a recurring north-south pattern moving gradually west. The jet belonged to ExecuJet Aerospace Technologies who said they were conducting an aerial survey for an unidentified company.
ExecuJet is an international business aviation company headquartered at Zurich Airport, Switzerland. ExecuJet has facilities operating in six regions worldwide – Africa, Asia Pacific, Caribbean, Europe, Latin America and the Middle East. Spokesmen from Land Information New Zealand and the Otago Regional Council, which both undertake surveys occasionally for map-making, said the jet was not doing work for them. ExecuJet, who manages private jets, confirmed the jet was doing aerial mapping work. They declined to say to whom it belonged or for which company the work was being done.
To find the client you have to visit the Hawkesbay where in January 2020 the Hawkes bay Council hired aviation services Aerologistic to conduct water mapping with aid of Lincoln Agritech and SkyTEM Australia . The Government of Western Australia – Department of Water has also commissioned SkyTEM Australia to conduct an airborne electromagnetic mapped Australia water reservoir.
The survey is part of the Hawkes Bay Aerial surveying of Hawke's Bay. It was begun as part of a regional collaboration between five councils who using LiDAR (Light Detecting and Ranging) technology to map the region. Where geographic data will then be collected and used to create detailed 3D maps and models of the region's landscape and resources. The regional council will be running the project as part of a national LiDAR programme When the initiative is complete, New Zealand's total LiDAR coverage will increase to about 80 per cent, from 10 per cent currently. The flying is expected to be finished in May June 2020, with the final results expected in March 2021. Lidar will be used to assess where funding for development may be spent and is financed by The Provincial Growth Fund provided by the Ministry of Business, Innovation and Employment, Land Information New Zealand and local councils.
Spatial mapping contracts for the mass data collected were announced in June 2019 Then "snapped up" by defence energy and geospatial giants iXblue and Woolpert who are based in US & Dubai and who formed their strategic partnership in 2019 in anticipation of this 2020 project conducted largely during lock down in secrecy. In my previous article The Art of Mushroom Farming I investigated Dunedin and national based plans to widen foot paths and reduce speed limits in urban areas for data mining. This is being coordinated with the roll out of 5G and was falsely presented by the government to the public as a Covid 19 response. And we showed how the plans of these tech lord have more to do with privatisation, mass surveillance and draconian plans for AI, than benefiting New Zealand.
Related
Tech Billionaire Begin Hoarding Gold Down Under In Preparation of "Black Swan" Event. August 21, 2021In "billionaire"
Larry Page in NZ & the rest of them..August 8, 2021In "5G"
8 April 2020: Pentagon that the Air Force and SpaceX will conduct an event on April 8, together with other branches of the U.S. military, that will see SpaceX Starlink satellites link up with multiple armed forces systems in a "massive" live fire exercise.
The live fire demonstration will reportedly involve shooting down a drone and a cruise missile and will take place at several different sites including Marine Corps Air Station Yuma in Arizona to Eglin Air Force Base in Florida. The gigantic tests will also include ground forces, submarines, ships, and a variety of space-based assets. The live fire exercise will be part of a larger test of the Advanced Battle Management System (ABMS), a new communications ecosystem designed to enable Joint All-Domain Command and Control (JADC2), allowing U.S. forces and allies to coordinate military operations in real-time across all domains, such as sea, land, air, space and cyber operations.
The demonstration in line with the then Secretary of Defence Heather Wilson statement in 2019 that a show of force in space might be necessary by the USA to deter America's potential adversaries from conducting attacks on American space assets, underlining there are space-based capabilities still unknown to the public or America's competitors:
"There may come a point where we demonstrate some of our capabilities so that our adversaries understand they cannot deny us the use of space without consequence. That capability needs to be one that's understood by your adversary. They need to know there are certain things we can do, at least at some broad level, and the final element of deterrence is uncertainty. How confident are they that they know everything we can do? Because there's a risk calculation in the mind of an adversary."

April 2019, Secretary of the Air Force Heather Wilson 5th annual Space Symposium in April 2019,
Presumably some of these weapons demonstrations are only for eyes of rival leaders (who have access to advance diagnostic resources) and not the general public.
April 20 2020:The Health Ministry has been consulting with the state spy agency, the GCSB, over tracing people as it works to get its Covid-19 systems operating.
29 April 2020: World record lightening stretched over 767 kilometres in state of Texas USA, is monitored specifically by the 21st Space Wing Air Force Base in Colorado. New instruments on military funded NOAA's GOES satellites are specially designed to map lightning flashes. China and Europe lokewise have installed similar lightning-mapping instruments on their own satellites. In 2009, DARPA — the Pentagon's top-secret research wing — unveiled a lightning cannon that can zap enemy bombs and improvised explosive devices with high-voltage bolts of electricity. Prototypes only had a range of 15 meters. DARPA continue "to mimic Thor"as it now looking into technology that simply reroute lightning storms so plasma bolts strike and frazzle enemy installations.
Project Nimbus according to DARPA archives states;
Lightning can cause delays in operations, disrupt communications, destroy assets, and generally pose a deadly threat to military personnel. While lightning has been studied intermittently for decades, critical questions remain about how and why lighting initiates, how it spreads, and how it attaches to objects. Also unclear is how lightning generates its ionospheric components such as elves, sprites, and gigantic blue jets, or how it ties into the global charging circuit. Nimbus is a fundamental science program focused on obtaining a comprehensive understanding of the lightning process, its associated emissions (such as x-rays), and its ionospheric components to better protect troops, ordnance, and other military assets.This program will yield insights into other high-voltage, high-current electromagnetic phenomena.

PROJECT NIMBUS
The guided lightning concept is based on the observation that lightning follows a path of ionized air known as a step leader. Once the leader stroke reaches the ground and makes a circuit, the lightning proper is formed and a current flow, typically around 300 million Volts at 30,000 Amps. Pentagon scientist suggested that artificial leaders could "cause discharges to occur when and where we want them." The artificial leader would be a wire a few thousandths of an inch in diameter and several miles long. Wires would be inserted into storms by aircraft or rockets on a spool, and unrolled by a drogue parachute, and lightning would follow them down to the ground.
DARPA spent millions on lightning research as part of an initiative it called "Nimbus," financing research at eight different institutions, then suddenly stopped funding the project in 2017 sign that the project had failed to impress the top brass or equally having it R&D mission objectives was now being upgraded with it funding buried in black budget project reserved for the technology the USA military leaders deem as a game changer. At the same time as Nimbus DARPA was also spending millions studying very low frequency (VLF) radio signals called "spherics" or "sferics" which are generated by lightning strikes and penetrate deep underground, and they are therefore studying the feasibility of a system of underground receivers that could possibly built to detect the signals hundreds of miles away. They receive signals from lighting strikes in multiple directions, using asymetrical radar systems, along with minimal information from a surface base station also at a distance, can allow operators to accurately pinpoint their position. The project became classified around 2010 as DARPA dealt with advance technology companies, in the private sector, interested in developing the project further behind closed doors.
April 2020: Part time NZ billionaire bolthole prepper and Trump supporter and Pentagon contractor Peter Thiel in talks with the government to use big brother spy tech Palantir and the GCSB for tracking Covid. With the government keen to say publicly it would do so after making sure privacy concerns were protected by the spying agency. This is the same spying agency with a past history of illegal spying. That this was done within the jurisdiction of the GCSB (as say opposed to the Ministry of Health) is a concern. Palantir is in short of being nothing less than the commercial version of Total Information Awareness the predictive 'Minority Report' like software proposed by Iran Contra offender Admiral Point Dexter. Only to be rejected by Congress in 2003 with a 'hell no' becuase it so grossly breached America's privacy and civil liberties on a scale never proposed before hand. Wanaka's billionaire members of this gated community of ex US spooks (or spook friendly) include;

I) Iran Contra player Richard V Allen (credited with helping Key get elected by Nicky Hager in Hallow Men) whose business partner Mike Stone owns Gibstone Winery and C.I.A-G (the catering firm who oversaw the domestic need of the 2017 Five yes meeting).

II) Ronald Regan White House Electronic surveillance specialist billionaire the CEO of Honey Well Security and a founder of Tyco Security & Cambridge Protection James Covert.
III) Julian Robertson 'The Wizard of wall Street. Robertson was the key man who marketed NZ as a billionaire bolt hole with help of J Key. This was prior to Key becoming a director of Palo Alto Cyber Security (which follows on from Key having set up a private think tank to look for security threats made up of ex military, science, and banking circle professionals including General John Rhys – who lied on NZ's role in Afghanistan and headed the NZDF at time a training manual was found referring to journalists as "subversives").
IV New York property developer hedge find guru John Griffin ( partnered to John Keys mate NZ boltholer developer Julian Robertson the Wizard of Wall Street) billionaire home. Griffin is CEO of hedge fund for folk like Black Rock Vanguard plus NY 'soup kitchen' charity Robin Hood Foundation which is not only linked to Jeffrey Epstein via co directors but funded by Epstein's mate Bill Gates ( who owns land in Nelson New Zealand) to tune of tens of millions -rumoured Wanaka owner. Bear in mind Robinhood Foundation Tax scandal revealed every dollar donated for soup generated 44 dollars for donor in tax avoidance.
New York property developer hedge fund guru John Griffin ( partnered to John Keys mate NZ boltholer developer Julian Robertson the Wizzard of Wall Street) billionaire home. Griffin is CEO of hedge fund for folk like Black Rock Vanguard plus NY 'soup kitchen' charity Robin Hood Foundation which is not only linked to Jeffrey Epstein via co directors but funded by Epstein's mate Bill Gates ( one of our 11 viaduct lear jet billionaire to visit 2019/ 2020) to tune of tens of millions. Bear in mind Robinhood Foundation Taz scandal revealed every dollar donated for soup generated 44 dollars for donor in tax avoidance. The Prime Minister and former NY soup kitchen volunteer Jacinda Ardern to have her Royal wedding, which Lorde is to play at, at the Hawkesbay based property of John Griffin. Griffin is partnered to John Keys mate NZ bolt holer developer Julian Robertson.
Robertson nick named the Wizard of Wall Street New Zealand investment today consists of 15,000 acres of prime New Zealand real estate and three luxury hotels—the Kauri Cliffs, the Farm at Cape Kidnappers and Matakauri Lodge. In 2016 Kauri lodge was used as the location for John Key gold game with Obama as Obama flew in to NZ to meet Jacinda Ardern and New Zealand business royalty in trip arranged by the Air New Zealand (director include John Key and Chris Luxton) the ANZ and the same arties who had lobbied for the TPPA which National and Labour worked together to pass at the same time Labour told voters it walk away from the TPPA it later in fact signed. It was during this $1000.00 a plate event that Chris Luxton was announced as the next PM of New eland after Arden 8 minutes into the event (pre Obama Barack actual public speech at the VIPs only dinner). Griffin is CEO of hedge fund for folk like Black Rock Vanguard plus NY 'soup kitchen' charity Robin Hood Foundation whose co-founder and board member include CEO Paul Tudor. The Foundation is not only linked to Jeffrey Epstein via its co directors own relationship with the paedophile but funded by Epstein's mate Bill Gates (one of our 11 2019 2020 Auckland viaduct lear jet billionaires who own a home in Nelson) to the tune of tens of millions. In August 2019, unsealed documents revealed connections between Robin Hood director New Yorker Glenn Dubin and Jeffrey Epstein, including allegations of involvement in his sexual abuse.Robin Hood Foundation directors have also included disgraced Hollywood mogul and serial rapist Harvey Weinstein. Incidentally Epstein mate and Robin Hood Foundation donor Bill Gates' dad was Black Cube's attorney and advisor. Black Cube is a private intel agency made of ex-Mossad which used cyber hacking and sexpionage to blackmail targets for the firms clients. Prominent client of Black Cube aside from Harvey Weinstein have included former Epstein associate and US President Donald Trump.
June 10 2020: According to the Center for Strategic International Studies, China has the most active ballistic missile development program in the world, so this is doubly troubling. China used stolen U.S. technology to develop at least three types of high-tech weapons to attack the electric grid and key technologies that could cause a surprise "Pearl Harbor" attack that could produce a deadly blackout to the entire country. The first human-caused EMP occurred in 1962 when the 1.4 megaton Starfish Prime thermonuclear weapon detonated 400 km above the Pacific Ocean. It knocked out about 300 streetlights, set off numerous burglar alarms, and damaged a telephone company microwave link that shut down telephone calls from Kauai to the other Hawaiian islands. China's military doctrine involves using HEMP attack to win on the battlefield, defeat U.S. aircraft carriers, and achieve against the U.S. homeland with a surprise 'Pearl Harbor' writ large — is replete with technical and operational planning consistent with a nuclear first-strike," said Dr Peter Pry in his Center for Strategic International Studies report.
June 14 2020: Rocket Lab successfully launched three U.S. military intelligence satellites from New Zealand. In addition to the three National Reconnaissance Office payloads, the "Don't Stop Me Now" mission also delivered payloads for NASA and the University of New South Wales Canberra Space. According to Rocket Lab, the company has now deployed 53 satellites to orbit with its Electron rocket.
June 18 2020: Mega flash lasted 17 seconds, through the skies of Uruguay and northern Argentina breaking the world record for the longest lasting lightning flash.
June 2020: NATO Submarine warfare Exercise Dynamic Mongoose leads to mass whale stranding near Faroe Islands and Donegal Ireland (plus Scotland) which lies on the Starlink orbit route.
July 1 2020: The Australian government will spend $186 billion on its military in the next decade — and will buy long-range missiles — as it strengthens its defense capabilities amid rising tensions in the Indo-Pacific region. Speaking at the Australian Defence Force Academy in Canberra Wednesday, Prime Minister Scott Morrison said Australia was facing its toughest international situation since the lead-up to World War II. The 2020 Defence Strategic Update, outlined a roughly 40% increase in spending over the next 10 years, compared to what was earmarked for the decade ahead in 2016.
"We need to … prepare for a post-Covid world that is poorer, that is more dangerous and that is more disorderly,

Scott Morrison Australian PM
July 4 2020: The USS Nimitz and the USS Ronald Reagan participate in dual-carrier operations and exercises in the disputed South China Sea.
July 4 2020: Pics Or It Didn't Happen' was a rideshare mission for seven small satellites for a range of customers including Spaceflight Inc.'s customer Canon Electronics, as well as Planet and In-Space Missions. Planet provides daily satellite data that helps businesses, governments, researchers, and journalists understand the physical world and take action. also onboard Airbus Defence and Space, the Space Environment Research Centre in Canberra, Australia. The U.K. startup's satellite was lost when the Rocket Lab July 4 mission "Pics Or It Didn't Happen" failed when the Electron vehicle experienced an anomaly after stage separation.
July 4 2020: I write on my facebook diary
Rocket Lab On The Move. That's A Lot Hardware Being Pointed Sunwards Ways: – Rocket Lab has nicknamed the launch "Pics Or It Didn't Happen" in a nod to the mission of most of the payloads: Earth-imaging.The seven satellites on-board will be deployed into a 310-mile-high (500-kilometer) sun-synchronous orbit. Funded by the Pentagons National Reconnaissance Office. The mission fails due to an undefined turbulence in space anomaly.

Whats the weather on earth being like lately. Pretty wild really in India More than 100 people in northern India have been killed by dozens of lightning strikes across two states in recent days, officials say -37,000 strikes in 24 hours (June 20)

Previous Rocket Lab launch was also an NRO military mission was all about space weather ionisation and sticking your fork in the toaster. "Rocket Lab Onboard the rocket includes several small satellites, including the ANDESITE (Ad-Hoc Network Demonstration for Extended Satellite-Based Inquiry and Other Team Endeavors) satellite. The satellite will launch as part of NASA's CubeSat Launch Initiative (CSLI) and will conduct groundbreaking scientific study into Earth's magnetic field.

Once in space, the ANDESITE satellite will initiate measurements of the magnetosphere with onboard sensors, later releasing eight pico satellites carrying small magnetometer sensors to track electric currents flowing in and out of the atmosphere, a phenomenon also known as space weather. These variations in the electrical activity racing through space can have a big impact on our lives here on Earth, causing interruptions to things like radio communications and electrical systems. Meanwhile things are also getting wild along the orbit of this hardware.

Two U.S. aircraft carriers entered the South China Sea for joint operations on Saturday, part of a concerted effort by Washington to reassure allies and partners in the region, and counter Beijing's moves in the disputed waterway. The "dual carrier operations" involving the Yokosuka, Kanagawa Prefecture-based USS Ronald Reagan and the USS Nimitz, were confirmed by a spokesman for the Reagan.

All coinciding with a taft of exercises. ANDERSON AIR FORCE BASE – to host military exercise in the next several days. The training exercise will consist of several military aircraft operating near Andersen Air Force Base and A. B. Won Pat International Airport. Staff Reports, Pacific Daily News/USA TODAY 3:02 p.m. ChT June 28, 2020

HONOLULU (KHON2) –The sixth annual Exercise Lightning Forge training event will be July 7 to July 21 on Oahu. The 25th Infantry Division does the exercise will be the first large-scale training event since it started training again in May. More than 5,000 soldiers will be in the exercise.

Mid July Chinese military aircraft enters Taiwan's ADIZ . A Chinese military aircraft entered Taiwan's southwest air defense identification zone (ADIZ) before being chased off by Taiwanese patrol planes.
August 4 2020: a large amount of ammonium nitrate stored at the Port of Beirut in the capital destroying grain silos for city of Lebanon exploded, causing at least 218 deaths. The explosion wipes out the middle class savings in economically fragile Lebanon, invested in the city ports development lanced as way of lifting Lebanon into economic prosperity into response to growing public displeasure at ruling elite corruption.
11 August 2020: Starlink launches on same satellite launch geospatial intelligence satellites BlackSky Global-7 and BlackSky Global-8 used for roles such surveillance, monitoring shipping, disaster relief, energy and food monitoring.
17-30th August 2020: RIMPAC 20, Rim of the Pacific Exercise, is the world's largest international maritime warfare and military science and research operations exercise. RIMPAC scientific experiments, hosted by military and private sector as demonstration for commanders and politicians. A live weapon expo if you will.
August 27, 2020: U.S. Magistrate Judge Sarah Netburn issues an order requiring Saudi officials to sit for depositions. RELATED LINKS Read the order
August 31 2020: Rocket Labs launches I Can't Believe It's Not Optical' Capella's space-based radar can detect sub-0.5 meter changes on the surface of the Earth, providing insights and data that can be used for security, agricultural and infrastructure monitoring, as well as disaster response and recovery, with a Synthetic Aperture Radar (SAR) constellation. By positioning the satellite to a 45-degree inclination, Capella Space will cover the Middle East, Korea, Japan, Europe, South East Asia, Africa, and the U.S.A.

August 2020:
Much attention is focused, and appropriately so, on the security risks associated with 5G – particularly those technologies produced in China. But next-generation wireless technologies promise a revolution in military operations, one that will change everything from training to logistics to the tactical, operational, and strategic dimensions of warfare. As the institution responsible for enabling effective joint and combined operations by its member states, NATO must help lead the integration of 5G into the force structures and operations of the alliance and among allied armed forces

NATO Must Move Out Smartly on 5G General James Jones former NATO Supreme Commander and military industrial complex lobbyist
September 7-8 2020: Safe Arctic a large-scale Emercom pilot research exercise, dealing with nuclear emergencies, is held. The participants included representatives of foreign emergency agencies and diplomatic corps of the Arctic Council participating countries: Finland, Norway, Canada and the USA. According to Øyvind Aas-Hansen, radiation has been a common concern by people in the Arctic for many years. "Indigenous Permanent Participants have voiced concern over radiation in our Expert Group. Arctic Indigenous lands have been used for nuclear testing in the past, so they take radiation seriously." As shipping increases in the artic a ice melts the risk are anticipated to increase along with tension by competing nations for the artic resources.
October 1 2020: Experts have been monitoring the northern bottlenose whales in Gare Loch in Argyll for the last month as Europe's largest military exercise – Joint Warrior – begins, The exercises headquarters Faslane is located at the naval base next to Gare Loch Scotland.
October 2ND 2020: Scott Borgerson has resigned from his role as CEO of CargoMetrics, the shipping data analytics company he founded in 2010 due to intense media interest surrounding his rumored links with Jeffrey Epstein associate Ghislaine Maxwell. Scott Borgerson and his team of quantum computers at hedge fund firm CargoMetrics have being using Geo Spatial satellite intel on ships to identify mispriced securities using predictive (think Minority Report) programming which then identifying mispriced spreads among different trades within an asset class to profit from crisis. Borgerson says the firm's models will find instances where one type of oil should be a short trade and another a long one.
"We're counting cards with the goal of being right maybe 3 percent more than we are wrong, as a way of making profits during good times and staying afloat during times of sudden, unpredictable but far-reaching events,"

Borgerson CargoMetrics Cracks the
Code on Shipping Data
September 16 2020: Microsoft gets approval for New Zealand data center region. Microsoft will be the first major cloud player to build a data center region there. The OIO approval is a formality, and follows the announcement that New Zealand's largest company, dairy cooperative Fonterra, plans to move its IT to Microsoft, and become the anchor tenant for the new Azure cloud region. Microsoft also announced that New Zealand telco Spark is another anchor tenant for the new region.
Australia's Canberra Data Centres (CDC) also announced plans for two hyperscale facilities in Auckland, according to the NZ Herald. Microsoft is a customer of CDC, which is 48 percent owned by Infratil, a company that also owns half of Vodafone New Zealand, the Herald reports.
I write in my Facebook diary later in 2021 there's more activity in New Zealand to come;
DCI to build second 40 MW data center in Auckland as Microsoft is building three data centres (40MW) and there's a Takanini data centre being upgraded to a 10MW facility just as Amazon are putting $7.5bn into a cluster (at least three) of data centres which will form an Amazon Web Services (AWS) zone, scheduled to open in 2024. Led to believe this is tip of iceberg. Neither Amazon or Google are revealing how many watts will be used. Spark currently uses about As of 2021, around 13.8 thousand gigawatt hours of electricity were consumed in the industrial sector in New Zealand.

Meanwhile WhatsApp Facebook Instagram planned data base (1.4 GW) on hold as Holland realises it will consume 10% of Dutch energy consumption and undermine Hollands climate change targets. What happened to Labour's "Nuclear free moment" ironically under threat as Labour warned twice Rocket Lab could breach NZ legislation. Not unrelated to that bearley addressed issue is how much of this data will also relate to the space race and New Zealand's role in militarising our sky for our Five Eyes allies.

To date little has being said about how facilities such as Elon Musk Starlink are under written by the Pentagon. With the current majority of Musk Starlink network of over 2000 satellites (will become 40,0000+) funded by the US military. The reason being as the second US Soviet Chinese escalates, as it has being doing so since US began Expanding NATO Eastwards in the 1990's, the current arms race by piggy backing off civilian communication satellite systems (that past over USSR China) to extend the range of its communication and targeting systems.

Data collected from such missions is downloaded to relay stations sch as the six station Starlink has already built in New Zealand such as the station in Hinds Ashburton Canterbury located next the main power line. A further the question arises in a post CPTPP world (where trade deal, over sen under NY state law, include Investment State Dispute Settlement clause permitting government to be sued if profits are interfered with) how wise is it to base your energy solely on electricity as Russia shuts down energy supply to the West and offshore industries continue to buy domestic power companies (and critical infrastructure). This coming with the closure of Marsden Refinery, which was originally created by mass borrowing under the PM of National's Robert Muldoon.

Under Muldoon era of the 1970's, pre carless days and OPEC monopoly, NZ began privatizing electricity (ironically as we felt we now had alternative supply and the market could be opened up). Under Rogernomic of 1980s (under Labour) NZ began using a model invented by group of treasury officials including Stephen Jennings the man who privatised rail, the current head of the New Zealand Business Round Table (NZ Initiative) . A decade late Jennings wold use this model to pioneer free market capitalism in Russia when the NZ Experiment was literally exported following Perestroika and economic reforms in Russia. This would see state owned assets sold off like the NZ electricity firms had being first privatised beginning with the Bolshevik Biscuit Company (BBC).

The BBC sales worked like we would see in NZ where the state assets where broken up and turned into shares handed out to the public. At which point most lower socio economic groups sold their shares back to the private market before the share where worth anything out of economic desperation. The result was the cheap shares where snapped up by the private sector operating out of NY. merchant banks the driving force of the form of globalisation that Clark warned "could not be stopped".

In Russia the Moscow based Bolshevik Biscuit Company became the model applied through out the former Soviet Union which out side of Russia would see the whole scale sell of critical This infrastructure included electricity communication and water (sold in St Petersburg to multi conglomerate water giant Veilo). After Rogernomics came Ruth-o-nomics (more of the same by a Treasury increasingly made up in the post 1990s of former employees of Jennings new bank in Moscow built on the back of his privatisation model) and then Helen's ambitious model of Globalisation. The later coming as Helen lobbied government's and the private sector for her NY job as top dog at the UNDP and as Jennings was test running the Rogernomic based trickle down model in Moscow for Credit Suisse.

NY based globalisation continued with John Key, an ex NY banker, backed by follow NY banker Stephen Jennings and the American neo Conservative Richard V Allen. Allen would be identified in Nicky Hager's 'Hallow Men' as one of the strategist behind getting Key elected. Allen a former National Security Adviser to Free market zealot Ronald Regan was also a share holder in Yukos Oil Russia one of the firm whose sales would be forced by the Putin following the 1993 October Revolution due to the failure of such firms to pay their far share of taxes.

The NY NZ Business Round table cabal behind Key would result in further sales of NZ electricity grid. This exceeded a 50% ownership of NZ electricity (if blind trust and Trust are accounted for) as NZ increasingly opened its door for a space industry that increasingly revealed itself as a high user of energy and resources with a large carbon foot print. Further much of its focus would be revealed as military in nature ditto the wave of high energy using US Tech firms such as Amazon, Google, Starlink, lining up to open their doors in New Zealand, would emerge as wanting to bring business that where high consumers of carbon and energy. A model of business where the public was expected to pay the carbon ecological cost as the private sector garnered the profit with minimal or zero tax input.

Ben Vidgen Facebook work diary WECOME TO THE NY WATER & ELECTRIC COMPANY
September 28 2020: Israel sends weapons to Azerbaijan as fight with Armenia rages on.
September 30 2020: 10 scientists, historians, and other academics from around the world sent a letter calling for the ouster of Peter Daszak, a British zoologist, from his position as president of EcoHealth Alliance,
The letter calling for his removal was addressed to EcoHealth's senior board members, top officials at the National Institutes of Health and the Department of Health and Human Services, and Daszak himself. It stated that Daszak, in his capacity as EcoHealth president, had "withheld critical information and misled public opinion by expressing falsehoods". On Daszak's continued role as president, Gilles Demaneuf, a New Zealand-based data scientist, suggested the feelings of his fellow co-signers were unequivocal: "We reached a point where, collectively, we said, look, this is not helping anybody," he said.
October 26th 2020: 2.24 million lightning strikes were recorded in Queensland, NSW and the Northern Territory.
October 28 2020: Rocket lab Launches In Focus. Earth-imaging satellites onboard. Rocketlab says will be used for numerous purposes, including observing Earth's climate, aiding farmers, tracking wildfires, mapping forests, tracking and identifying illegal fishing activity, and supporting disaster response.
October 31 2020: Nearly a 100 whales died after a second stranding at a North Coromandel beach located between Auckland & New Plymouth adjacent to the 'Raglan' corridor overnight.
November 3 2020: 120 Whales strand in Sri Lanka.
November 20th 2:20 pm 2020: A magnitude 5.6 earthquake just south of Tasmania. The earthquake was detected west of Macquarie Island, which is south of both Tasmania and New Zealand and home to the same HAARP related facilities which are found at Birdlings Flat and Awarura Bay in Southland.
November 20th 2:20 pm 2020 APSS 1 or QuakeTEC launched )Teturn to Sender). It is also named Te Waka Āmiorangi o Aotearoa, is an 1U CubeSat developed by the University of Auckland's APSS (Auckland Programme for Space Systems) to test, if ionospheric disturbances can be used to predict earth quakes. It was carried by Lockheed Martin Rocket Lab launched from Mahia Peninsular New Zealand along with 29 other payloads including US Department of Defence contracts. The APSS earlier financial losses are mitigated by the fact that Rocket Lab covered launch costs under a sponsorship, while a donation came from now US-based engineering alumnus Dr Neil Paton and his wife Louise helped to set up Auckland University's Programme for Space Systems, under which a team of students created Waka Āmiorangi Aotearoa (the New Zealand satellite) APSS-1.
Dr. Neil E. Paton is the retired Vice President of Technology Howmet Corporation), retired Aerospace Materials Consultant who sits on the US Defence and NASA National Aerospace Initiative whose goal is to further the US space and military system with a focus on developing hyper-sonic space access which is once more escalating the arms race and cold war politics with a new age of weapons and next generation military technology.
The QuakeTEC satellite carries a Langmuir probe (A Langmuir probe is a device used to determine the electron temperature, electron density, and electric potential of a plasma) and will measure the electron density in the ionosphere to determine the feasibility of detecting earthquakes in advance. The students will be using their satellites to investigate a debated theory, that seismic activity in the earth's crust creates signatures in the ionosphere, a region of the atmosphere between 60 to a thousand kilometres above the earth's surface.

Also in board BRO-2 and BRO-3 the second and third satellites in French company Unseenlabs' planned constellation of about 20 satellites dedicated to maritime surveillance.
November 23rd 2020: A large 'meteor' is seen exploding over equatorial Brazil.
November 24 2020: Fairbank Alaska USA (home of HAARP) records spectacular Aurea borealis display in the Artic Circle as Cusp is highly active due to solar conditions.
Nov 26 2020: Mass stranding leaves nearly 100 whales and dolphins dead on Chatham Island (home to Canterbury University HAARP Hop Buoys which monitor signal link between transmission in the Artic Circle and the Antarctic Circle) in the Pacific:
November 27th 2020: Indonesia Lewotolo Volcano, in the Pacific, begins erupting for the first time in 8 years.
November 28-30th 2020: Highly active solar storms Source: Joint USAF/NOAA Solar Geophysical Activity Report and Forecast SDF Number 332 Issued at 2200Z on 27 Nov 2020 Nov 28 2020).
November 28th 2020: Ionospheric 'discharge' (Total Electron Content) in the Pacific is listed as extreme. Red/blue areas are under high charge and black/white (Indonesia South Pacific Equatorial Africa) is extreme! Source: NOAA Scales
December 15 2020: ahead of hail storms and expected January flooding, Rocket Lab launched its 96th mission from Mahia Peninsular New Zealand.
The mission was named 'The Owl's Night Begins' in a nod to StriX family of synthetic aperture radar (SAR) spacecraft developed to be able to image millimetre-level changes to the Earth's surface from space, independent of weather conditions on Earth and at any time of the day or night. Data then used to extrapolate data and create a billion picture from one bite of the apple as it were.
In mythology Strix was a creature or witch of ancient Roman mythology, a bird of ill omen, the product of metamorphosis, that fed on human flesh and blood and was the enemy of human civilization, particularly women and children. In Eastern European mythology the Strix is known as Baba Yaga the stealer of children. The Strix was feared in ancient times for their association with famine and plagues. These Roman 'witches' were the original vampires. In their bird form, the Strix offered their breast to babies and fed them poisoned milk. They were thought to be a precedent for the famous Slavic folkloric witch Baba Yaga, Less monstrously the Strix genus (its Latin name) is that of the "earless" keen eyed wood-owls. In Night Owls case its name refers to the technology used by its pay load known as SAR or Synthetic Aperture Radar. SAR is basically same technology used in phase one of the USA's controversial Pentagon DARPA funded HAARP program which was used for looking for minerals, deep under ground bunkers and for tsunami modelling and forecasting.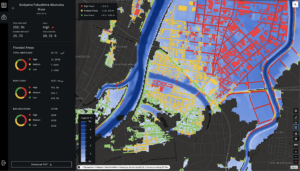 The Night Owl satellite will be the first in Synspective's Corps planned 'StriX' constellation of around 25 SAR satellites designed to provide geospatial solutions. That is "new data" to "oversee human-beings economic activity." Understanding the data "to get information accurately and quickly". The ethical issue of geospatial mapping regarding transparency and accountability are not raised or discussed.
I noted back in January 6, as Rocket Lab launched 'Make It Rain', the geoengineering focus of geospatial data technology combined with food security create a huge potential for abuse. An example is given in the article 'Orissa Cyclone — Role of Space Systems in Disaster Warnings and Mitigation Use of INSAT'. Where it was reported that the "Super-cyclone" that hit the Orissa coast on, October 29, 1999 was tracked by the India Meteorological Department (IMD) through INSAT-1D Very High Resolution Radiometer (VHRR) imagery and INSAT-2E CHARGED COUPLE DEVICE (CCD). Technology which like Auckland University's Quake Tek was launched by Rocket Lab in 2019 to help "societal needs"
INSAT was looking at the interactive relationship held between the ionosphere electromagnetic field and the earth. During Orissa Remote Sensing satellites and the microwave data from the Canadian RADARSAT were used for disaster relief and rescue operations. The Geospatial mapping however was also used by India for planning post disaster agriculture and food production and included a role in assisting the the distribution of GM modified salt tolerant seed by Bayer Pharmaceuticals by UN approved agencies CARE India and Oxfam. Similar disasters caused food shortages (and famine related disease) in Africa and the Philippines after extreme weather events were exploited and used to dump genetically modified seeds owned and patented by UN corporate strategic partners Monsanto (now owned by Bayer).
Like Five Eyes members NZ USA, UK, Australia, Canada, India underwent extensive geospatial mapping during lock down which in India case was carried out by a firm named Kiwi Air.
The core technology of Night Owl was developed by the ImPACT program led by The Cabinet Office, Government of Japan. The program's full name is Impulsing Paradigm Change through Disruptive Technologies Program (ImPACT). It focuses on "high-risk and high-impact initiatives". Its inspiration is the US defence research agency DARPA. Thus The Owl is not just a surveillance tool as its corporate press release state but its also a component useful for those with a focus on economic warfare and food monopolisation.
For a review of our Dancing Hare investigation into lock down VIP visits by would be Technocrats, data miners and smart weapon covid 19 market manipulators, see Part One Part Two Part Three Part Four
For a review of our Dancing Hare investigation into lock down VIP visits by would be Technocrats, data miners and smart weapon covid 19 market manipulators, see Part One Part Two Part Three Part Four and….
December 2020: (exact time unknown) US military live test of the integrated private sector Starlink system and the Advanced Battle Management System (ABMS), based in Australia and USA. The system is a new communications ecosystem designed to enable Joint All-Domain Command and Control (JADC2), allowing U.S. forces and allies to coordinate military operations in real-time, via 5G telecommunication network, across all domains, such as sea, land, air, space and cyber operations.
The DSX satellite was successfully launched on June 25 (2020)from Cape Canaveral, Fla., aboard a SpaceX Falcon Heavy, the same rocket booster used by SpaceX CEO Elon Musk to send his Tesla Roadster and Starman mannequin into orbit. The declassified documents further notes the Pentagon; conducted a test in which a SpaceX communications terminal onboard an Air Force Special Operations Command AC-130 was used to communicate target coordinates from Advanced Battle Management System ABMS sensors through the Starlink commercial space internet constellation to Army forces This April during our next ABMS experiment we will test communications through the Starlink constellation with a KC-135 This effort will continue to build the connective backbone for ABMS in four-month iterative cycles as we build out the military's IoT Rapid Effective Decision-Making and Complexity Unpredictability and Mass Autonomy and Artificial Intelligence The Department of the Air Force is committed to operationalizing Artificial Intelligence AI" The DSX satellite is now performing a series of basic research experiments including investigating the physics of radiation belt remediation techniques In another effort called "Global Lightning" . AFRL researchers are experimenting with communication pathways that leverage the emerging commercial space internet Our approach is to be an early adopter and influencer of this commercial technology".