I'd like to teach the world to sing
In perfect harmony
I'd like to buy the world a Coke
And keep it company – The Cocacola Jingle

Coca-Cola roller-coaster Love her even though I'm not supposed to. Funky little monkey, she's a twisted trickster Everybody wants to be. She Keeps Me Up At Nights. Nickleback.

"Investors from TPPA countries will have the power to challenge local government decisions that damage their commercial interests, including disputed procurement or PPP contracts, planning and consent processes, or blocking price increases for utilities like water".

http://www.koa.org.nz/2016/02/expert-paper-6-implications-of-tppa-for.html
I KNOW WHAT YOU DID LAST SUMMER

Over the summer holiday New Zealand's Prime Minister Jacinda Adern has being conspicuously absent from the media headlines, as New Zealand's corporate media are happy to accept the idea that heads of state get to have secret holidays. Withstanding the importance of home front issues including the out break of fires in New Zealand (a crisis that brings with it a water shortages), or the possibility of War in the Middle East, crises orientated around control of the world's energy and water markets .
So where has Jacinda being having her holiday exactly?
Well at last she bobbed to the surface with a visit to Tambourine Mountain where our corporate media gushed how she is so popular in Australia, how lucky we are all to have her.

https://www.msn.com/en-nz/news/national/new-zealand-prime-minister-jacinda-ardern-continues-her-australian-holiday-by-drinking-local-beers-and-wines-amid-calls-for-her-to-replace-embattled-australian-leader-scott-morrison/ar-BBYQRq1?ocid=sf

It would be easy to see those stories as another bit of fluff journalism from team Jaspinda out to internationally brand the cult of persa-ba-nality. Yet it is not till you take a closer look at Tamborine and realise it ground zero for the battle of water privatisation in Australia the penny clicks to what Ja-spinda is up to on her summer hols. This can be summed up as wandering about smiling at all the locals in Australia and hearing about what those big bad water bastards are doing. So she can come back and know how to cut off such arguments, that might arise here in New Zealand, as the reality of water privatisation begins to dawn on all of us here in Aotearoa. A clever move when you recall that Jacinda Adern's actual qualifications are in communication. The art of how to sell a dead dog riddled with maggots as a 'lovable family pet with plenty of character who makes little noise and is cheap to feed'.

Tamborines underground aquifers are the source of hundreds of millions of litres of water for beverage giants such as Americas Coca-Cola. Meanwhile The Tamborine Mountain state school has run out of water, even as water miners in the Gold Coast hinterland are sending millions of litres to commercial bottling operations. Trucks sent by the Queensland government carrying emergency water supplies to the school, including Mount Tamborine own water, which have been passing trucks heading in the opposite direction taking Tamborine water to bottling plants for beverage giants such as Coca-Cola out of Tamborine. The school remains open but parents have been advised by teachers to consider keeping their children at home.

https://www.theguardian.com/environment/2019/dec/12/queensland-school-water-commercial-bottlers-tamborine-mountain
The water miners in the Mount Tamborine area supply roughly 130m litres of water each year to commercial bottling operations. Now those local bores are running dry. Feeding a drought, which has dried out nearby Gondwana rainforest which have subsequetly burned in spring bushfires. The government is now having to buy water back from Coca-Cola to bring it back to the Tamborine region where it came from in the first place at around 2000 times the price Coke brought it for. Residents group Save Our Water – Tamborine Mountain believe the commercial water mining is impacting local water supplies diminished in the drought. As in New Zealand the Australian corporate media has run stories about the role of China in 'stealing' water and yet American corporation in Australia have being shown to be equally skilled at water plundering.

https://7news.com.au/news/environment/gold-coast-water-mining-in-the-spotlight-c-605445
https://www.theguardian.com/environment/2019/may/01/greed-took-over-the-farmers-fighting-bottled-water-giants-for-their-water
https://www.ecowatch.com/australia-water-crisis-tamborine-mountain-2641581226.html?rebelltitem=2#rebelltitem2
I WOULD LIKE TO BUT THE WORLD A COKE
The Tamborine aquifers are tapped by three main commercial water companies; run by businessmen;

Brian Benett of Tambourine, further digging draws a blank.

Alan Robert whose the father of the federal government MP Stuart Robert, whose property supplies clients including Neverfail, which is owned by Coca-Cola Amatil.

John Penglis managing director of Cedar Creek Estate Vineyard and Winery, a former television executive. A related venture, Cedar Creek Cellars, share holders include former Queensland premier Rob Borbidge as board chairman, and directors including the former state minister and the current premier Annastacia Palazczuk (who has granted unlimited water access to Adani and the Carmichael Mine until 2077), father Henry Palaszczuk as will as former newspaper editor Bob Gordon. The Penglis's property has an exclusive contract with Coca-Cola, which gets sole access to a bore feeding a 30,000-litre tank at the top of the former avocado farm, now a vineyard with a lake and ducks and hares and its own tourist attractions. The Save Our Water petition calls on Natural Resources Minister (mines and water) Anthony Lynham to declare a water emergency. The petition would allow Dr Lynham, also the minister of mines, to regulate the supply of all water to homes, farmers and companies on the mountain.

https://7news.com.au/news/environment/gold-coast-water-mining-in-the-spotlight-c-605445

The fluff pieces that reported on how wonderful Jacinda was, part of Jacinda's Global branding, reported "Later in the day, the couple were treated to a private tasting platter at Witches Chase Cheese and tried craft beers at the nearby Fortitude Brewing Company". Meredith Morris, as it happens is the managing director of Witches Chase cheese company, relies on a bore to supply water in her retail complex, which includes a restaurant, bar, cheese shop, cheese factory and a brewery. She known to be active voice regarding locals concerns about water, and is on as stating "during a weekend, visitors to the complex's bathrooms alone will go through 10,000 litres". Morris says she suspects the commercial water extractors whose "trucks are running 24/7" are affecting her water supply but would like to know for sure."It'd be hugely beneficial for me, for the businesses, because if we have to start bringing water in, our costs of production will just skyrocket," she says. You can only get so much rain and, if you're taking thousand of litres off the mountain, of course it's having an effect."

Coco-cola is clearly part of the problem which is not odd considering they are one of the multinationals who created the privatised water industry as we know it. Water they believe they have right to take from the public and sell at 2000 times the price they brought it.
The World Bank endorse this view, reporting in 2008 global business leaders "from business, government, civil society, and academia participating in the World Economic Forum's Global Agenda Council on Water Security identified two critical needs in the water sector: greater recognition of water's economic value, and the need for greater and more meaningful interaction between the public and private sectors in the way water is managed…to look at water's fundamental role in the economy". The Forum then joined forces with the International Finance Corporation (IFC), the private sector arm of the World Bank Group, to further the goal saving the planet by taking water from the public and giving it to the corporations.
An informal consortium was then made up of the IFC, The Barilla Group, , Nestlé, New Holland Agriculture, SABMiller, Standard Chartered Bank, Syngenta and The Coca-Cola Company became known as the 2030 Water Resources Group (2030 WRG) "who began to engage stakeholders across sectors and socialise a new way of thinking – firstly about water as a resource with enormous economic impact and value as well as a human right and environmental necessity, and secondly about the role of the private sector as part of the solution rather than just part of the problem". Their solution stop water being a public right.
https://www.2030wrg.org/about-us/background/
World Business Council for Sustainable Development (WBCSD) Climate Smart Agriculture (CSA)
2030 WRG set the ground rules inturn for the United nation's Agenda 2030 World Business Council whose goals in theory are to "1) increase food availability by 50% 2) increase resilience and adaptation to climate change 3) reduce agriculture-related emissions by 50%, all by 2030. Its a partner to the Low Carbon Technology Partnerships initiative (LCTPi), CGIAR's Climate Change Agriculture and Food Security (CCAFS) Programme, and Climate Smart Agriculture (CSA) working group", it include 2030 WRG members plus PepsiCo, Monsanto, Starbucks and Du Pont. Their is just one problem with this groups goals. Namely its comprised of firms, with a strong background in human rights abuse and ecocide, driven by their insatiable desire to always put profit before people and their belief access to water is not a public right.
Coca Cola like the multinationals just mentioned is also a partner in Agenda 2030 Project Last Mile with equally dubious partners of USAID (who has long history of collusion with the CIA)*2 , along with The Global Fund and The Bill & Melinda Gates Foundation which has considerable investments in pharmaceuticals firms such as Bayer and Dupont and 5G technology (which is driving sea bed mining and a space arms race, and whose environmental impact to the ocean the UN refuses to look at).
The Watchdog organisation Global Justice reports of the Gates Foundation "We argue that this is far from a neutral charitable strategy but instead an ideological commitment to promote neoliberal economic policies and corporate globalisation. Big business is directly benefiting, in particular in the fields of agriculture and health"
Jacinda while in Tamborine, also visited the Fortitude Brewing Company brewery run by Michael Occonor. O'cconor biography states he was a business analyst in its global corporate finance division but today owns a "a private company which operates in a few industries… Beer, obviously, but also agricultural and construction equipment and a few other things…I was an analyst with accounting firm, Arthur Andersen in their Global Restructuring Division. Basically, I dealt with companies in liquidation or financial distress".
Not mentioned in the promo piece is Arthur Andersen was found guilty on federal charges for its obstructed justice by destroying thousands of documents related to Enron the firm who first pioneered privatisastion of water and energy in the USA until it went belly up in 1998. The company was one of the "Big Five" accounting firms in the United States, and served as Enron's, the energy giant and creator of the idea of a weather future market (what we now call carbon credit trading) auditor for 16 years. Arthur Andersen was never implicated in directly assisting Enron in its famous cooking of its books (documented in films like The Smartest Men In The Room), the company was however found to have been woefully negligent in its role of overseeing and auditing Enron. To be fair this was all before O'connor time but it does reflect the culture upon which Andersen operated. Enron before its collapse, like its client Coca-cola, had goals of being a significant player in the emerging water privatisation of the 1990's. To limit its own investment, it sought outside funds, including from institutional investors, the state and the initial public offering. The later was embezzled in a fall out which saw it chief architects (and select inside clients flying off in private jets with full bank accounts) get obscenely rich as it left the public share holders and the state to carry the weight. https://www.wsj.com/articles/SB921544099312687621
O'connor and his brother Jim interests also extend to Gessner Engineering who are involved in farming machinery & equipment, mining equipment and water irrigation. In 2017 Gessner Industries and Global Rotomoulding were given a $175,000 boost from the Palaszczuk Government's $20 million Made in Queensland program. Global Rotomoulding produces plastic products, such as water tanks. The grant was signed off by Minister for Natural Resources (Water and Mines) Dr Anthony Lynham, under the Anastasia Palaszczuk state government.
https://www.agtrader.com.au/news/livestock-sheep/gessner-nabs-$175000-manufacturing-grant.
THE SECOND WAVE OF GENOCIDE
Dr Anthony Lynham, is the man who the folks of Tamborne are lobbying to halt commercial water harvesting by the likes of Cocacola. He also over saw Warrego, Bulloo, Paroo and Nebine Water Resource Plan 2016 of the Murray Darling Basin which he declared would mean a "strong future for the region". Lynham declared "This plan was developed following extensive consultation and includes input from other local stakeholders such as the Northern Basin Aboriginal Nations, traditional owners and the corruption plagued Murray-Darling Basin Authority." Aboriginal watch dog groups who are calling for a Royal Inquiry say Lynham is talking bullshit. Their version is corroborated by the interim Federal inspector-general for the basin, Mick Kealty, who in 2019 finished a tour of its southern reaches. Mr Keelty told the ABC that several high-profile scandals and revelations concerning water in the basin had undermined the public's faith in the $13 billion dollar plan to save it."I think there are problems around corruption."

Meanwhile as politicians posture and authorities consider whether their 'might' be a corruption issue Coca-cola is experiencing a boom in bottled water sales that has helped drinks giant Coca-Cola Amatil sail to a $198.2 million net profit, as the marketing of liquid gold moves into full gear. In 2019 Coke's net Australian profit lifted 7.8 per cent on trading revenues of $2.5 billion for the first six months of this year, primarily from the success of the company's spring water brand, Mount Franklin in Tamborine. Market analysts further reported a 34 per cent surge in the sale of bottled waters in Australia, which will increase further as fires contaminants in Australia threatens not just water supplies in Australia but New Zealand as will. Good water is becoming scarce.

With great scarcity comes great profit. A point pushed home by Nick Gerritsen, who stated in 2017 while acting as the opening speaker at his wife Barbra Speedy Gallery Convergence in Picton their was only ".0007% of left on this planet is fit for human consumption", a shortage of it is literally threatening all life on this planet. Nick gets his figures after being briefed directly, so he told the crowd which had come to attend a Picton art exhibition themed around water scarcity, by a "three star general at the Pentagon". Asked how he came to be briefed by the Pentagon Nick told this author he was an intellectual rights lawyer who had being hired by Fonterra "who wanted to get out the dairy farming industry and get into the water business".

https://www.stuff.co.nz/marlborough-express/news/95941492/water-remains-talk-of-the-town-in-picton
https://www.stuff.co.nz/marlborough-express/news/95941492/water-remains-talk-of-the-town-in-picton
https://www.smh.com.au/environment/sustainability/indigenous-groups-unite-in-call-for-murray-darling-royal-commission-20190213-p50xhu.html
THE WORLD BURNING & WATER RUNNING OUT SO LETS HAVE A COKE.
Such information is bad news for Aussie and New Zealand farmers and the wider public buts it great news for ACC and New Zealand Superannuation Fund. RNZ News reporting that, as of May 31 2019, the New Zealand Superannuation Fund and ACC had $110 million invested in The Coca-Cola Company and its global subsidiaries.

RNZ in separate news report dropped another bombshell broadcasting on the 11th of August "Some of the biggest multinational bottlers operating in New Zealand, including Coca-Cola, are to be exempt from Labour's proposed water charge. The Labour Party plans to introduce royalties for commercial water use if it becomes the government – including for farm irrigation schemes. But any companies who get their water through a city or district council water system would be exempt".
https://www.rnz.co.nz/news/national/336959/coke-exempt-under-labour-s-water-bottling-plan

Its a policy of legitimised theft at a local level. One replicated in Australia where states like Victoria have granted exemption to water miners from rules that restrict the volume of irrigation water that can be traded from each district. The exemption included Sustainable Soils & Farms, a company led by former federal Labour MP Neil O'Keefe, and included among its shareholders former MPs Gavan Michael O'Connor (former shadow minister for agriculture) and Bob Sercombe. The exemptions are worth million. All made possible because in Australia the Federal government has passed the buck saying its a state government issue. State governments to date have not only being unwilling to take action but its MPs can be found as active investors and beneficiaries of the water mining boom. One the bright side as Aussie turns into the ultimate BBQ, due to the fire fulled by water theft induced draughts Coca Cola is using the opportunity to makes it self look good. Its making well publicised donation to the Aussie fire fighters and handing out cans of custom designed coke to the volunteers fighting the bush fires ('Sheryl throw another Koala on the barbie and pass us a coke luv').
In New Zealand Labour's water spokesperson David Parker said the policy was to take a royalty from commercial users making profits with water extracted from a river or aquifer so again its a local issue. Parker stated ,in the same RNZ broadcast cited above, regarding the exemptions, "The issue of municipal water takes is tiny compared with the amounts that are at large with the millions of cubic metres of water that are taking from irrigation takes out of our rivers and aquifers. So you've got to get into perspective. If local councils wanted to charge commercial users more, that would be up to them, he said". Mr Parker, who lives in Dunedin, was previously a managing and litigation partner in South Island law firm Anderson Lloyd who declare they are "national leader in water law, who advise major industry participants in sectors such as hydroelectricity, primary industry, mining and irrigation".
So what is happening at the local level?

Will its equally bleak, unless your a local politician or water miner then the demand for water is creating opportunity that means all your Christmas have come at once.
CHRISTMAS IN THE PARK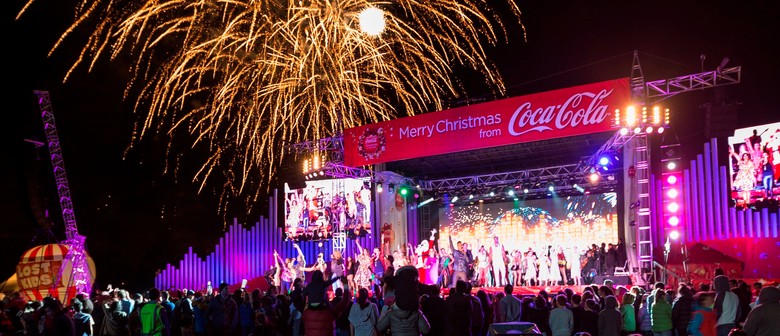 In Christchurch, a week before the Mrch 15th Mosque shooting, the Canterbury's Regional Council (Environmental Canterbury otherwise known as Ecan), who oversee Canterbury's fertile water rich plains (and whose post quake history is the story of the battle for water control and the dismantling of democracy), posted on its website Christchurch's water- 'What's the Story'. It stated "no more water can be allocated except for community supplies (Christchurch City Council).Industry or water bottlers are prohibited from applying for new consents to take water – but they can trade or transfer existing usage consents or apply for a variation to an existing consent".
The CCC post was in response to growing anger on learning Christchurch mayor Lianne Dalziel. Who in February had failed to disclose a family connection to water bottler Cloud Ocean Water, admitting there was a conflict of interest she "should have managed".

Dalziel had come under major public scrutiny (until March 15 shootings grabbed the headlines), when it was discovered that the law firm Davidson Legal, run by her husband Rob Davidson, is representing Cloud Ocean and he had offered to use his personal contacts to lobby politicians on behalf of water speculators. "That offer has since been revoked" according to Dalziel.
Dalziel concedes there was a conflict of interest over her knowledge about her husband's work, admitting she should have told colleagues. Dalziel however maintains she and her husband keep their work separate and had not planned to use her reputation to procure business.
Davidson & Associates notes on the company's own web site "Rob is married to Lianne Dalziel, the mayor of Christchurch, who was a former member of Parliament for Christchurch East, and a former Minister of Immigration and Commerce".
Dalziel is also a member of 100 cities an global governance at a local level. Its supported by LGNZ whose president is the former Mayor of Dunedin David Cull. LGNZ sound like a government agency but does not seem to have any apparent government charter and instead is lobby group for Institute New Zealand (formerly the Business Round Table).
LGNZ unsurprisingly "welcomes the establishment of a drinking water regulator, a move councils have long been calling for, and commends central government for strengthening its long-neglected stewardship role in the provision of safe drinking water" said Cull. That move will see infrastructure brought about borrowing placed in government hand via a strategic partnership with private interests.
Dunedin has had two fire (cause unknown) this summer that underscore the vulnerability of water. One at Deep Stream, were the city water reservoir is also located, and a smaller fire at Harrington Point at the spot where city water tanks were recently installed. It replicates a situation in Nelson where water shortages where spiked by several fires that broke out simultaneously and were linked to arsons. Water contamination in Canterbury at a farm in Oxford was serviced by Waimakarirri Irrigation Limited (WIL) who also hold water rights. WIL whose shareholding have shrunk in the past decade from over 280 shares to 200 shares, as large interest holders consolidated and buy out smaller investors. WIL believe the cost of infrastructure should not be placed on commercial users but shared by the public and regulated. Regulation of course should be managed by private companies such as themselves.
https://www.stuff.co.nz/waikato-times/news/117176018/city-fined-for-discharging-raw-sewage-into-waikato-river
https://www.nzherald.co.nz/nz/news/article.cfm?c_id=1&objectid=12202413
https://www.newshub.co.nz/home/rural/2019/02/latest-nelson-fire-might-have-been-arson.html
LGNZ, who recently hosted a water summit for NZ business and councils behind closed doors, is an arm of Institute New Zealand (the Business Round Table), which is chaired by Stephen Jennings (the former New Zealand Treasury analyst credited with being the architect of the privatisation of New Zealand rail). Jennings today is one of the largest investors in smart cities and urban infrastructure privatisation in the world and is closely associated with organisation the Global Health Fund, the Gates Foundation and the Clinton Foundation. Organisations that have all come under fire by a plethora of watch groups relating to money laundering, or unfair practices aimed at enhancing their own private interests.
On December David & Associates again came into the firing line after John Minto became the second person to call for an investigation into Christchurch Mayor Lianne Dalziel political election donations. Minto is asking the city council's electoral officer to investigate why Dalziel only revealed the identity of six people, who each donated more than $1500 to her campaign. Donations they donated through an auction her husband ran. Dalziel only declared the total amount that came from her husband. Minto alleges Dalziel used the same system before winning the mayoralty in 2016. "Lianne Dalziel is a lawyer herself. She's run numerous campaigns, political campaigns. She did not want to identify the major donors to her campaign and I don't think acceptable and I think we need an investigation to get to the bottom of it."

The six donors can be identified Wei Min Lu ($17,850), Yong Chen ($3920), Zhe Cheng Tan ($2800), Jiang Ping Wang ($2350), Grandland Investment Ltd ($2950) and Yang Xia Wu ($1750). Grandland specialises in Christchurch rental property market. A market equally marked by dubious dollars that Ben's World has covered in several other related stories to date.
Under-pressure Christchurch Mayor Lianne Dalziel revealed the identities of six donors from her 2019 election campaign fundraiser dinner, after initially declaring her husband was the only donor from the event.
They "include her lawyer husband Rob Davidson's China-based business partner, a business partner to former Christchurch mayor Bob parker, and a businessman who has property interests in Christchurch and owns a Chinese-speaking newspaper in New Zealand". One donated $17,000 – more than 11 times the $1500 limit that must be declared under the Local Electoral Act. Stuff reported Dalziel said she was initially acting on Davidson's advice that "none of the donors paid over $1500" more than the "market value" of the auctioned items, which he donated, therefore they could remain anonymous. "It remains unclear what, if any, repercussions Dalziel will face for the late declarations. ..A recent report by the Justice Select Committee has urged local councils to be vigilant about foreign interference in elections". But the facts are as Labour calls foul of National Chinese donations (but not American ones apparently) central government simply won't taken action and local government is acting like the wild west 'their gold in dem bores' and we want some of the pie. Government local and central simply won't interfere in the buy up and privatisation of New Zealand's water rights by either China or the USA.

In fact they can be found to be facilitating the process through political deniability and an unwillingness to do anything when some does get their hand caught in the cookie jar
Dalziel today blamed her husband for the lack of transparency, saying he had believed the donors who gave more than $1500 did not need to be declared, and she had acted on his advice. So much for her previous statement that she and hubby kept their work "separate".
In 2017 Cloud Ocean, who have consent to export 1.5 billion litres of water a year, was found boring for water it was not permitted to take. It however is unlikely to be fined. Local legislation does not allow for a fine or tougher punishment, and more serious enforcement action will only happen if Cloud Ocean Water continues to pump water illegally.

Cloud Ocean is currently building a second bottling and distribution plant on Belfast Rd, a few hundred metres from where its first factory is located already. That plant will be operational in 2021. Cloud Ocean Water,existing consent to take 1.576 billion litres of water a year from a shallower bore at its Belfast bottling plant. This consent was originally issued to the wool scour works previously on the site. Then Rapaki Natural Resources – with a consent not yet taken up –bought the wool scour property next to Cloud Ocean. Rapaki then had that consent transferred to it, obtained a variation of its use for water bottling and then on sold the property to Cloud Ocean Water last year, where the consent was transferred yet again.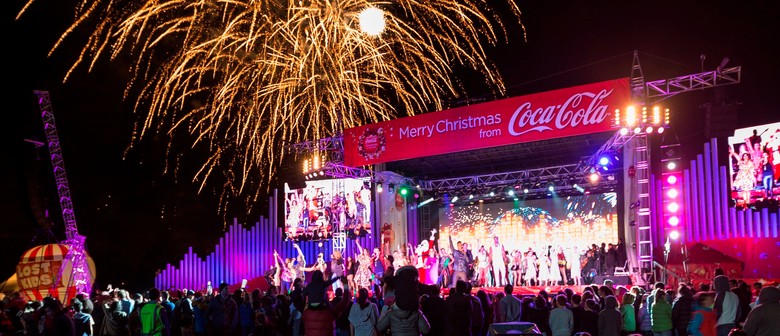 Ocean Clouds is not alone in plundering Christchurch water booty. Food and Water Companies including Coca Cola are the third largest source of consents to Christchurch city's groundwater after City Council and Rapaki Natural Resources, a company headed by Christchurch businessman Phil Burmester (Naturally Pure NZ), who has consent to take 7.2 billion litres annually for commercial bottling (but has not activated the consent to date).

What makes Coke unique is it role as a vendor and plastic bottling plant as will. While in government Earthquake Recovery Minister Gerry Brownlee, under National, gave Coca-Cola Amatil New Zealand's permission to build their $15 million state-of-the-art bottling plant in Christchurch (where Coke also hold 'a smaller water bottling consent and draws groundwater which it then trucks to its Hillsborough drink bottling plant). "The clear message from Coca-Cola is it believes Christchurch will maintain its role as the South Island's economic powerhouse" said Brownlee. Will it is for them at least. Coco Cola the sponsors, of the Christchurch Church City Council Christmas in the Park, hold the sole beverage rights to supply the Christchurch City Council and the Christchurch District Health Board (CDHB) with beverages (including water).

The CDHB are Coca-Cola's biggest customers nationwide.

PLASTIC ENVIRONMENTALIST
Coca-Cola produces three million tonnes of plastic packaging a year – equivalent to 200,000 bottles a minute. In 2019, it was found to be the most polluting brand in a global audit of plastic waste by the charity 'Break Free from Plastic'. Coke has pledged to use at least 50 percent recycled material in its packaging by 2030. It is also partnering with NGOs around the world to help improve collection. However the firm won't ditch plastic outright, as some campaigners wanted, saying this could alienate customers and hit sales. Coke also said using only aluminium and glass packaging could push up the firm's carbon footprint. "Business won't be in business if we don't accommodate consumers," said it spokesperson.

It takes 35 litres of water to make every half-litre of Coke. Most of that water (28 litres) is used primarily to grow sugar beets to sweeten the beverage. It takes another seven litres to make the PET plastic bottle, plus a total of 0.4 liters of "operational water." Operational water is the water used in its bottling plants to manufacture each half-litre of product. "[T]he operational water footprint associated with production is only a very small percentage of the total water footprint,"

Coca-Cola is engaged in an act of water accounting sleight of hand adopting "net green" water use rather than full accounting of its "green" water. A twisted accounting trick which may have wiped, in Hollands case (were the study was done) 43 percent of its actual water footprint.
Coca-Cola agricultural ingredients; contribute to over 90 percent of water consumption. Coca-Cola Company's global enterprise, limiting its attention to only the water that goes into each bottle. Its water and sanitation investments are designed to expand basic services in poor communities in Africa and elsewhere through well digging, water purification projects, water distribution and metering systems watershed protection, restoration projects, tree planting and storm water management, to high-tech irrigation projects designed to reduce the number of water crops need to grow, all. geared toward increasing water conservation and reuse and increasing the water supply for irrigation. Improved water conditions documented with multiyear "credits," However the two billion litres of water the company offset in 2015 cover little more than its "operational water," and only a "very small percentage" of its water Footprint, according to the company's own admission.
Coke ensures it access to water by partnering with the government agencies that serve as gatekeepers to the world's best water sources.

$1 billion in nature conservation, infrastructure, and water and sanitation projects in more than 100 countries in partnership with government and international agencies and nonprofit groups.

Such projects have been accused of privileging the company's water access over that of local populations.

For instance, the Houston-based nonprofit Living Water International, which received Coca-Cola money through a coalition of nonprofit groups, faced accusations of attempting to carry out backdoor privatisation of public water resources that could have driven up water prices in the Mexican town of Ocotepec. (The move sparked protest, and the organisation did not complete the project. Coke spends tens of millions of dollars on water efficiency and access projects in partnerships with groups ranging from the UN Development Program to the USAID ( a CIA front), World Wildlife Fund (WWF reputation for involvement is dubious programs is extensive) Orivda (Previously linked to National MP Judith Collins) and Agenda 2030 and its 'strategic partner', The Nature Conservancy (TNC).
In April 2104: Lou Sanson, Director-General DOC reports on his private blog that in March DOC hosted The Nature Conservancy Board in Auckland and Fiordland where "Conservation Minister (Greens) Eugene Sage opened the symposium, which covered NZ international innovation in marine and freshwater management, and natural capital funding models. They are essentially a science-based organisation focused on five critical international priorities that;
tackle climate change
protect land and water
provide food and water sustainability
build healthy cities
connect people and nature"

BOND LICENSED TO MAKE 'GREEN' DOLLARS
In September 2017 Meridian about a month after my encounter with Nick Gerritsen, the Pentagon briefed lawyer who said Fonterra "wanted to get out the dairy farming industry and get into the water business"( so they could start milking water scarcity) I met a Waiau valley sheep farmer who told me how a Meridan executive had told him to "sell up or be flooded out".

I learned how Meridian was buying up dairy farms and leasing them back. The farmer who does not wish to be named stated the area below Manapouri down stream from lake Te Anau, where Meridian built an extension in the 'wrong' spot (assisting the flooding process in the future), runs to the sea via Tuatapere is now dominated predominantly by dairy farmers who sold their land (and now have leases from Meridian).
Looking into this lead I then found in In 2017 a Department of Conservation reply to a 1080 activist's OIA on the VIP trip to Fiordland alps above the Waiau valley supposedly to visit the Kākāpō Recovery Programme. Sanson stated; "In response to your request I am able to advise that the purpose of the charter flights on 14 March 2018 was to show The Nature Conservancy's Asia Pacific Council conservation work that is underway in Fiordland, specifically work to recover kākāpō and takahē". DOC stated "TNC are significant donors to conservation around the world and across the Asia Pacific region and covered the costs of this helicopter charter. You can read more about TNC on their website: http://www.nature.org/"

And you can read more on mystery Southland visits and helicopters here
https://postmanproductions.wordpress.com/2020/01/24/wish-you-werent-hare/
The TNC personnel present at TeAnau, the mouth to the Manapouri, included a Nestle executive and included reportedly Goldman Sach Toyko top man Masanori Mochida (masanori.mochida@gs.com for anyone wanting to know), whose name is on a 2014 Goldman Sach annual report which bears all its directors including Mochida's name.
It states;
"Environmental sustainability continues to be a focus across both the public and private sectors. In February 2014, the Goldman Sachs Environmental Finance Innovation Summit
brought together companies, investors, development banks,NGOs, policymakers and key thought leaders to discuss market-based approaches to the environment. A particular focus of the Summit included GREEN BONDS to fund new projects, green banks to finance clean energy technologies and public/private partnerships to address critical water infrastructure and other needs around the world". The report declares that Goldman Sachs has been an innovator in the green bond market, "a market that saw nearly $39 billion in new issues last year, more than twice the volume in 2013, according to Bloomberg".

Will follow New Zealand and energy corporation involvement in 'green dollars' later. But the idea is deadly simple. The less animals you have, means the less water drunk, the more carbon credit you can accredit to your trees, the more your bonds are worth, the more water you have to sell. All you need now is a government willing to help you overlook your dodgy accountancy and willing to control a public who might have other ideas about water use and your own ideas regarding sustainability and corporation owning water instead of the public.

Oh and of course a few NGO with the right credential not to point out the emperor has no clothes.
http://www.annualreports.com/…/AnnualRep…/g/NYSE_GS_2014.pdf (Goldman Sachs)
TNC states of it work in Oceania that it is financially sponsored by numerous corporations including Goldmansach Coca Cola and Nestles and states "Our (water) replenish projects are conducted with the expertise and support of many critical partners such as World Wildlife Fund (WWF), USAID, The Nature Conservancy, Water For People, Water and Sanitation for the Urban Poor (WSUP), Global Water Challenge, UN-HABITAT, and the United Nations Development Programme (UNDP). To learn more about some of our key partnerships focused on water, visit our water partner page…Meeting our 2020 goal (as laid out in the Rio Agenda 2021 proposal in 1995 and followed up as Agenda 2030) of replenishing the water we use doesn't mean we consider our replenish work complete. …".

One big happy family all towing the same party line and focused on the bottom line and dollars.
https://www.coca-colacompany.com/stories/collaborating-to-replenish-the-water-we-use
https://postmanproductions.wordpress.com/2019/12/21/the-greater-kiwi-water-heist/
---
WE TAKE THE LOCAL WATER AND SELL IT BACK TO THE YOKELS – CITIZEN COKE
Outside Christchurch Coca-Cola Amatil, with its Kiwi Blue brand, also take around 36 million litres a year, at its South Waikato plant, paying $40,000 a year.

But that is not for the water – South Waikato District Council charges only covers services for bottling such as infrastructure, operations and maintenance. Coke It gets the water for free.

Water it then resells back to New Zealanders, via for example the exclusive tender contracts it has in New Zealand hospitals, schools, government, and councils facilities.

Coca cola Waikato is also one of the company's lobbying for privatisation of Hamilton's water structure. This push coming after the first move for privatisation of municipal infrastructure, tied to control of water, began on February 2018.

This is when sensors were manually altered at the plant so it discharged waste water into the Waikato. Turning off the wastewater station's pumps required access to its computer software. This required a password, but not a password that was user specific. The Council was unable to find out who had changed that setting. Funny that.
The discharge is one of several that have taken place recently around the country that appear to be part of an orchestrated campaign. One in which councils end up looking incompetent forcing the government (and it corporate strategic partners) to step in and takeover water management. Which it will do of course with its benevolent corporate strategic partners.

The government has already rolled out legislation which makes new houses built fund waste water plants and roads infrastructure. Infrastructure we previously paid for out of existing rates and taxes. But we will now have to pay for again.
Other case water privatisation by stealth in New Zealand include Wellington Water who in another step toward water privatisation have signed a 10 year, $17 million per year contract with global environmental services provider Veolia. This is to operate and maintain the four wastewater treatment plants that serve metropolitan Wellington.

Again 2019 Wellington "ageing pipes" hit the headlines with "work frantically being done to fix a sewage spill which has caused heavy traffic, disrupted summer swimming plans and caused people to limit water use.".

How convenient those ageing pipes should become an issue now.
https://www.stuff.co.nz/environment/118357462/wellingtons-wastewater-to-enter-the-harbour-this-morning–stay-out-save-water
The PR behind water privatisation is very Coke. It talks of sustainability, recognising the climate emergency, all while asking the public to ignore those taking control of the water are the worse abusers on the planet. It cites the consumer needs as justification for continued bad practice of its own models whose math don't stake up. Just like its own product the message is absolute crap and toxic but packaged attractively. Its a business model Greenpeace UK, derided saying Cococola environmental credentials are a smoke screen promoted in an agressive marketing advertising program that overlooks the company's poor environmental standards.

The company makies splashy packaging pledges, only to abandon them later, or it fudges the math for spin purposes.

The proposed plan to privatise water in Australia New Zealand, to wrestle water away from the public hands using the pretext of climate change is based allegedly on a fictional goal of creating water neutrality and sustainability. One that also offers, at the same time, it investors (politicians seek re-election, share holders wanting to maximise economic returns, multinational and government wanting power) an impossible reality. The dream of ever increasing profit and economic growth (driven by scarcity).

Historian Bartow J. Elmore, author of the 2015 book, Citizen Coke, describes this model as inherent to a 19th century economic model. One of "Perpetual growth — the endless pursuit of selling more products next year than you did last year: A fifth grader could tell you that's not sustainable," Elmore states "Coke is symptomatic of the economy that is ecologically unsound." What they've done instead is perpetuate "Coca-Cola Capitalism,".

Its not a dream its a nightmare. Oh those twisted tricksters how they keep me up at night.