A Never Ending Creative Adventure: Our People Our Successes Our Stories. On this page our menu is broken down into geographic groupings (listed in alphabetic order) includes any articles, radio shows, video Ben produced for his publications Ben's NZ, DEADLINE, or on Fresh FM. I have around 300 clients all real people doing really amazing things. These are the people who support DEADLINE so please support them – you wont be disappointed.
PARTY SOUTH …40+ live music venues & festival from around New Zealand'S South Island.
ART NZ …….The Artist of Ben's New Zealand & DEADLINE MAGAZINE.
THE BARDS CORNER The Poets & Bards who have appeared in Ben's NZ.
CANTERBURY EAT STAY DO.
Hydro Cafe & Book Store Twizel

Adventure Books Collectors bookstore Christchurch. Chch Karama Free cafe Vegan Brighton Christchurch. Dark Room Live Music Christchurch.
Penny Lane Records Retail Christchurch. Astro Lounge Live Music Christchurch. Celtic Live Music Christchurch. Cannabis Museum Entertainment Christchurch. Avonside Back Packers Accommodation
Beach House Cafe Kaikoura Canterbury. The Cray Pot Kaikoura Canterbury. Bean Me Up Coffee & Speak Easy Kaikoura Canterbury . Jail House Burgers. Kaioura Canterbury. FEATURED. Whaler Steak House Kaikoura Canterbury. Groper Bar & Restaurant Kaikoura Canterbury. Slam Club Kaikoura Live music Kaikoura Canterbury. The Stawberry Tree Live Music Kaikoura Canterbury. Bee Box Its all about the Bees Kaikoura Canterbury. Emporoium & Mini Golf .Kaikoura Canterbury. Entertainment FEATURED. The Dolphins Encounter Entertainment Kaikoura Canterbury.
Wild Flower Botanicals Natural Health Kaikoura Canterbury.
NELSON – TASMAN BAY – MARLBOROUGH – PICTON Eat Stay Do.
Lambretta's Cafe Bar Nelson. Squire Pub & Cafe Stoke Nelson. Vanilla Richmond Nelson. The Garden Window Stoke Elevation Motueka Nelson. Court House Cafe Collingwood Nelson. Whole Meal Cafe organic vegan friendly Taka Nelson. Ritual Coffee with ambience Blenheim. Delicia Ice Cream Cafe & Gaming Parlour/entertainment Blenheim.
Sprig & Fern Hardy St Craft Beer Live Music Nelson. Club Paradox Live Music Nelson. Fairfeild House Live Music Nelson. Roots Bar Live Music Taka Nelson. Le Cafe Live Music Picton. FEATURED Boat House Live Music Nelson. Liquid Live Music Nelson. Mussel Inn Live music Taka Nelson.
Mad Cafe & Art Gallery Live Entertainment. Wild Food Non alcoholic. FEATURED.
McCashins Brewery Craft Beer Nelson. Free House Craft Beer Nelson. Sands Brewery Bar Craft Beers Tahuna Nelson. Riwaka Winery Winery Nelson.

Dangerous Kitchen Taka Nelson. Hot Rocks Gourmet Pizza Pasta Tahuna Nelson.

Cable Bay Adventure Park Entertainment Nelson. Flipout Entertainment Tahuna Nelson.

Dean Raybould Artist Taka Nelson. Rocs Jewellery & Hot boots Richmond Nelson. Bronnsmith handcrafted jewellery repairs Artist Nelson. Sealo Garden Art Tahuna Nelson. Stitchcraft Arts Entertainment. The Rockfellah Arts Entertainment Paper Nautilus Cafe (Gallery Cafe) Motuka Nelson. Laingford Store (Gallery Cafe) Entertainment Collingwood Nelson.
Cars That Go 2nd hand cars Stoke Nelson. Corporate Boxes Gift Baskets Stoke Nelson. Cruellas Fashion Entertainment Nelson. Changing Rooms Hair Salon Nelson. L'Artisan Bread Retail Nelson. Devon Bakery Nelson. Hodgson & Co General Store a real general store Murchison Nelson. Be Adult(R18) Retail Nelson. Greenman Natural health Motueka Nelson.
Nelson Markets Sat 9-12 Nelson: Moutere Fruits produce. 2Arrows Archery Entertainment. Bee man Vegetarian Butcher produce Rainbow Flite Kites retail/entertainment. Moutereve Lavender company natural health. Bronnsmith handcraft jewellery repairs Arts.
Lochmar Lodge (Retreat) Entertainment Accommodation Picton Marlborough. Havelock Hotel Accommodation Havelock Nelson Tasman . Hampden Hotel Accommodation Murchison Nelson. Collingood Manor B&B for people who like music and art Accommodation Nelson. Atlantis Backpackers Accommodation Picton Marlborough. Saxton Lodge Stoke Nelson. The Palace Backpackers home of the legendary 'Dave' Accommodation Nelson.
OTAGO – Eat Stay Do.
Waikouati Beach Tavern Motel Waikouati. Otago Farmers Markets. Cardrona Merino Beanos Bakery Origin Meats Otago Ltd One of the best markets in NZ. Saturday 9-12 Dunedin.
Omaru OperaHouse Live Entertainment Oamaru Otago. Crown Hotel Live Music Dunedin. Muso Club Live Music Dunedin. Five Stags Hunting theme bar restaurant lodge/Live Music Cromwell Otago. . Dog With Two Tails Live Music Dunedin. No8Distillery No8 Crafted Spirits Dunedin.
Plato Seafood Fine dining Dunedin. Filadelfios Gourmet Pizza Dunedin. Etrusco Pizzeria Pasta Dunedin. Modaks iconic cafe Dunedin.Rob Roy Dairy Otago's largest ice cream & desserts Dunedin. Taste Nature Wholefood Organic Cafe Natural Health Sustainable retail FEATURED Dunedin.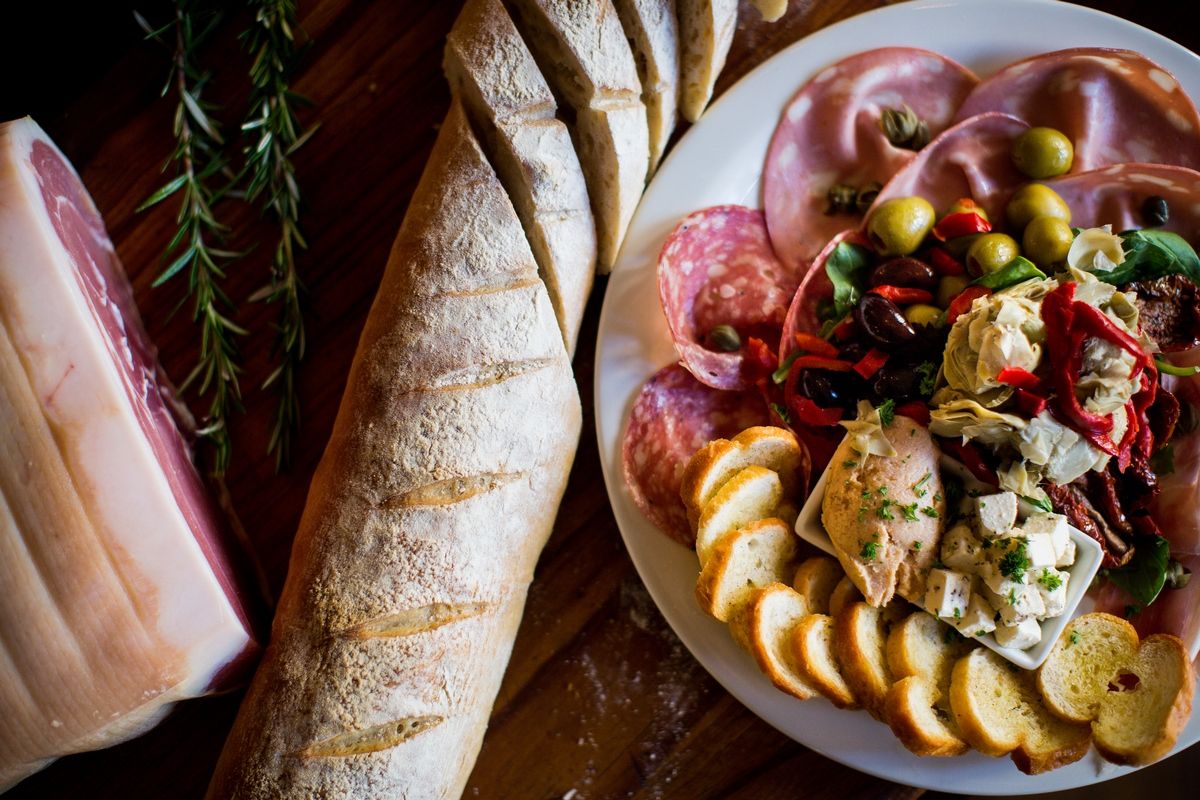 Fleurs Legend!! As mentioned in the ODT, Stuff & Live Music Moeraki Otago. FisherWife Seafood & Crayfish Moeraki Otago. Vanessa Cottage Cafe Hampden Otago. Waitaki Braid Lodge up the wild beautiful Kurow. Star & Garter Oamaru.
Framing Plus Art Milton Otago. The Photo Gallery Art/Photography Dunedin. Inges Doesburg Art Dunedin. Home Gallery Arts Oamaru . Oamaru Auto Collection Wool Complex – Entertainment Oamaru. Oamaru Victorian Precinct Art Food Entertainment Oamaru.
Scribe Books Books Dunedin. Zodia Records Books & Records Dunedin. Good HiFi for serious music listeners Dunedin. Slightly Foxed Books Books Oamaru. Adventure Book Books Oamaru.
Olveston House Historic House Dunedin./ North Otago Museum & Forester Art Gallery Oamaru Otago./ Home Art Gallery Fine Art Oamaru Otago./ Art on Tyne Oamaru Otago./
Anja Klinkert Lawyer Dunedin.Sonny Chin Massage Natural health Dunedin.Vault Safe deposit facility Dunedin. Arkwrights Secret treasures (& curios) Dunedin. The Dolls House Dance Shop Get your dance shoes on Dunedin. Rasa School of Dance Dunedin. Quarry Beach Board Surfing needs Dunedin. Nancys Corsets Swimwear Lingerie Oamaru. Waitaki Traders Hidden treasures (& curios) Oamaru. Roses General Store General Store & Information (& Curios) Oamaru Otago.
Chalet Back Packers with the best view of Dunedin Dunedin.
SOUTHLAND – Eat Stay Do.
Sushi Takeaways Chef Owaka Catlins. The Galley Take Away Fish & Chips Bluff Southland Louies Live Music Fine Dining & Bar Invercargill. Tuatara Lodge Live Music Craft Beer Accommodation Invercargill. Rocks Restaurant & Bar Invercargill. The Auction House Cafe & Bar Invercargill. Roar Coffee Rostery Winton Southland. The Lodge Riverton. Last Light Lodge Live Music Accommodation Tuatapere Southland. The Riverton Lodge Life Music Accommodation Lodge Colac Bay Tavern Life Music Accommodation Colac Bay Southland. Red Cliffs Live Music Fine Dining TeAnau.
Southland Surf School Entertainment Riverton Southland. Rakiura Rides Entertainment Bluff Southland. Waka Building Entertainment Bluff Southland. Swim With Dolphins Entertainment Curio Bay Catlins Southland.

Owaka Motel Accommodation Owaka Catlins. Lavivera Guest House & B&B Accommodation Riverton Southland.
Fire Station Gallery Art Gallery Gore. Art In The Catlins Owaka Catlins. The Lost Gypsy Coffee & Curios Art Gallery Catlins. Jimmy Rabbitz – Helen Black Artist Bluff Southland. Isobels Award winning weaving Art Curiobay Southland. Wild Wool Gallery Art/Alpacos – Entertainment Manapouri Southland. Otautau Gallery Art Otautau Southland. Jumper Co Haberdashery Art Entertainment Gore. We Wicked Few Tattoo/Piercing/ Art Invercargil. Tuatara Lodge Artist Invercagill. Studio 120 Art Gallery Riverton Southland.
Hemp Health Natural Heath Invercargill. Seriously Good Chocolate Company for seriously good chocolate Invercargil. Sweet Southern Mess Boutique Sweets & treats Gore Southland. Autobarn RV Motorhomes & Carvans Sales Service Invercargill The Southland Wreckers Trucks Wreckers & Parts Invercargill The Red Door Giftshop Riverton.
WESTCOST WESTLAND – Eat Stay Do.
HAAST WHITE BAIT FESTIVAL
WILD FOOD FESTIVAL HOKITIKA
Reefton The West Coast: Alfresco Historic Villas Pizzas Accommodation Hale Art Gallery Artists Reef Cotage B&B Reefton Sports hires fishing gear and help you can find a few good guides around town to teach you the art of catching trout. Helens Retail (Books &Curios). Super Value Retail reeftonn heated pool Bellbird Motel Accommodation Mr Steptoe Emporium Hidden treasures & Curios Coutt Antiques (@Reefton Coffin Company Reefton) Hidden treasures & Curios. Reefton I-site General Information Reefton Westcoast.
Formerly The Blackball Hilton Live Music Accommodation Blackball West Coast.
Hard Antler Restaurant & Bar Haast Westland. Snake Bite Asian Street Food Dining Craft Beer Franz Josef. Westland. Heritage Park Lodge Haast Westland. Wildside Lodge Romantic Off Grid Cabin/Tea Pot Cottage Boutique retro accommodation & Hunting tours Hari Hari Westland. Whatoroa Hotel proudly oldskool Accommodation Whatoroa Westland.
Fat Pippi Gourmet Pizza Hokitika West Coast. Gather Vegetarian plant rich bar Hokitika. Box of Delight Gourmet Candy Store Hokitika West Coast. West Coast. Mt Jade Back Packers & Bike Hire Entertainment & Accommodation Hokitika Woodstock Hotel Live Music Accommodation Hokitika West Coast. Railway Hotel Live Music Accommodation Hokitika. Bonz Stonz Carving Studio Carve your own jewellery Entertainment Art Gallery Greenstone Gallery Hokitika West Coast. Tectonic Jade Artist Greenstone Gallery Hokitika West Coast.
Into Jeans Retail Grey Mouth Westcoast. Cooks Pantry Bulk Foods Greymouth Westcoast. Regent Greymouth Cinemas Live Music Entertainment Grey Mouth Westcoast. Shades of Jade Artist Greenstone Gallery Greymouth Westcoast Hopaholic Craft Beer Greymouth West Coast DP1 Cafe best coffee in NZ (as recommended by DEADLINE) Art & General Groovieness.

Barry Town Hall Live Music Barry Town West Coast. Punarkaki Beach Camp – Surf/Yoga lessons Entertainment Accommodation Punarki West Coast. Underworld Adventures Caving Glow worms Entertainment Charleston West Coast. Bazils Hostel & Surf School Entertainment Accommodation Westport West Coast. Art Hotel Accommodation Westport West Coast. Freckles Cafe with super pies Westport Westcoast. Brewery Brew tours & Craft Beer. Westport Westcoast. Bush Lounge Live Music Karamea Westcoast.
Wines – that you will never wine about.
Riwaka home of award winning, hand crafted Resurgence artisan wines Motueka Tasman.
Point Bush Eco Sanctuary Waimate Canterbury
Maori Point winegrowers, but also scientists who study soil, weather, plants, and microbes that shape their wines. Tarras Central Otago
Spy Valley Literally the wine 007 drinks Will at less the GCSB Blenheim Marlborough.

Tiwaiwaka family winery and tasting room Martinborough Wairarapa.
Desserts – that were sweet on.

Patgonia a great place for romantic treats or sweet family pleasure. Both their Queesntown and Wanaka venues rock. But I do like the Wanaka outlet due to its view and family friendly atmosphere.
Seriously Good Chocolate Company for seriously good chocolate Invercargill. FEATURED Invercargill.

Delicia GAMING CAFE. FEATURED
Cafe Entertainment Blenheim Marlborough.
Sweet Southern Mess Boutique Sweets & treats Gore Southland.
Schoc Chocolate FEATURED Greytown & Wellington, Pomreys Nelson Wildflower Botanical, Kaikoura Ballantynes, Christchurch Riverstone Kitchen, Oamaru
Everyday Gourmet, Dunedin.
Published by BENS WORLD – an interesting read with your coffee.
Ben has worked as investigative journalist, researcher and writers for a number of NZ/Australian publications, radio stations, as well as working for universities, NGO and commercial clients, as well as being a best selling author (State Secrets 1 & II [Return Fire]) specialising in organised crime and national security issues. With a degree in history and political science specialising in political violence and counter terrorism Ben spent six year in New Zealand Army territorial (reserves) serving in the Royal Artillery and the infantry with posting in signals, artillery intelligence, field and counter intelligence, reconnaissance and as a rifleman & platoon grenadier. Ben also has decades of experience in all aspect of the hospitality and tourism industry (from kitchen hand to marketing and promotions) through out Australasia as well a having strong root in the arts community of New Zealand's South Island his beloved home and were he prints his own cafe publications and books . View all posts by BENS WORLD – an interesting read with your coffee.