Ben's World – Sep 14 07 19 Peter Scone Le Cafe Picton Open Ears Music Festival
//www.accessradio.org/Player.aspx?eid=aed2a51f-0437-4847-b09d-cbde702f78a1

https://www.stuff.co.nz/life-style/food-wine/87961045/peter-schoni-from-le-cafe-is-a-bit-of-a-legend-in-picton
We are travellers on a cosmic journey – stardust swirling and dancing in the eddies and
whirlpools of infinity. Life is eternal.We have stopped for a moment to encounter
each other, to meet, to love, to share. This is a precious moment. It is a little parenthesis in eternity." Paulo Coelho, The Alchemist

More often than not, busy commuters, on their holidays traveling North and South, roar onto or off the Picton Ferry barely pausing to look at Picton as they rush
off in search of adventure or exploration. Yet in terms of soul settling views, demon taming coffee, a hangover-curing brunch and hangover-causing super live music action, they need look less than 200 meters from the Ferry Terminal to find perhaps one of the most iconic restaurant and live music venues in the South
Island – Picton's . Le Café features in this issue as we set out to explore just one of the many reasons why holiday makers would be advised to include at least one
night's stay in Picton to their itinerary when holidaying in
the South Island.
Le Café is run by Swiss-born Peter Schoni who in his 'spare time' also engages in such activities as cooking for 110 people on a Russian icebreaker for three months as it
circumnavigated the North Pole, while simultaneously connecting musicians and artists from all over the world. According to Le Café's own website, the legend began
when Le Café opened its doors in Picton in 1995. Then Picton was a relatively sleepy transit town at the top of the South Island. And then is when Le Café introduced
Picton's first, "Real Coffee Machine."

To this day, Le Café has built a reputation amongst those who take their coffee seriously and hanker after the Wellington based Havana brand. This fits with Le Café's Cuban cowboy image as a bohemian getaway for traveling troubadours, anti-establishment authors and those planning a spot of revolution fuelled by decent
coffee, strong liquor, a quality cigar and heart pumping theme music. Add a pair of ray ban aviators, your imagination, a half functioning Millennium Falcon in
which to run guns, blow up death stars, and make last minute get-aways (as, inevitably, the need to will arise) and you're in a whole other world.

Five years after opening, Le Café held onto its cool south-of-the-border-Cantina ambience when it shifted tothe current location which offers its punters, "a view a
second to none."

Many a sun-drenched weekend regular can be seen lounging leisurely at the tables and chairs outside Le Café soaking in the hot jazz and preparing for when the sun
goes down and things heat up.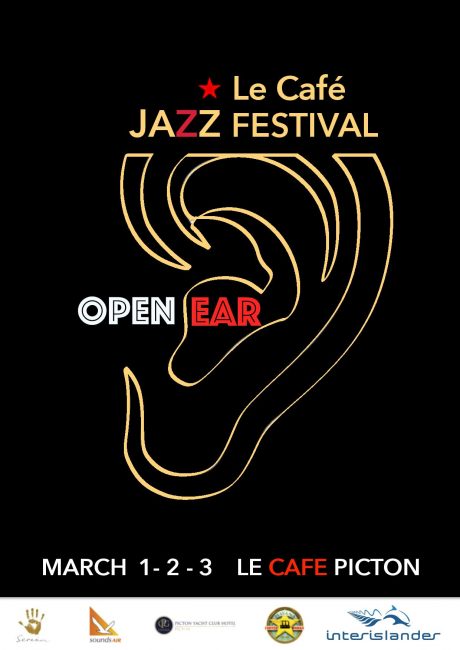 The shift also not only offered a sun baked view, it offered a larger location, which saw Le Café take a step from being just a cafe towards being a fully-fledged
restaurant. It now features over 50 "predominantly local" wines, craft beers, spirits, and a selection of the aforementioned revolutionary igniting cigars. In fact, with
a spirit that any dare-doing sky pirate would be proud of, Le Café's website boasts it sells anything that can be, "eaten, carried, worn, drunk, or smoked." BUT…they "don't
do chips….or frozen fish, for that matter."

Le Café makes a point of using seasonal produce locally made, farmed, grown and/or caught. Whenever possible they source spray-free, free range organic food, "with a
special focus on fresh locally landed, hand selected fish." This is in addition to purchasing the odd piglet, cattle beast or lamb, "whom they personally know." After all, as Oscar Wilde once said, "a friend is someone who will stab you in the front."

Yet after nearly 20 plus years of trading to amigos, senoritas, messieurs, mademoiselles and bros, of all walks and ways, from every part of the globe (and probably quite a few visitors beyond that), Le Café in Picton is not only one of the country's most known establishments in the industry in terms of food and ambience, but it has developed within New Zealand music circles a recognition that basically translates to you have not toured the South Island if you have not played at Le Cafe. The little restaurant with big attitude has placed itself in the same categories as Takaha's Mussel Inn, Te Anau's Red Cliff, Oamaru's Penguin Club, Christchurch's old Dux De Lux (RIP) and Mapua's The Playhouse, as a 'must play at venue.' Just a few of Le Café's past musical guests include Cornerstone Roots, Matt Langley, Jonathan Harper, Paul Urban Jones, Anna Coddington, and Julian Temple.

So the next time you're in Picton and on your search of adventure, good times, great conversation, and lifetime memories, do yourself a favour by recalling the central
theme of Paulo Coelho's book, The Alchemist; namely, the treasure that can motivates us to travel half a world often turns out to have been right in front of us if only we would take the time to savour the journey rather than focusing
on the final destination. And certainly Le Café nestled on Picton's sun-soaked foreshore is a sparkling jewel of the treasure that is contained within New Zealand's cuisine and music industries.