Folk like Hyram Twang, one of Dunedin's most respected musicians and deemed a community stalwart all round town, has just given an eye witness observation of a gulf stream over Mosgiel by Dunedin Airport. Following my own lookey lue at private aircraft and super yachts (many spouting some interesting antennas) I went looking to see what I else I could find.
What I found initially was just puzzling and then startling.

Over the lock down period those planes and boats have shipped in a plethora of market speculators wanting to cash in on Covid 19 and it has included Saudi, Chinese, American, tech lords, data miners, biotech entrepreneurs. They have all visited Dunedin and other parts of NZ (during lock down), with a vision of tomorrow whether we want it or not. We certainly have not being asked or consulted and this would prove to be more of the same when I got to the bottom of what Hyram was looking at. Big plans done on the sly.

For a review of our Dancing Hare investigation into lock down VIP visits by would be Technocrats, data miners and smart weapon covid 19 market manipulators, see Part One Part Two Part Three Part Four
Their were in fact at first glance seven aircraft (that would keep changing) on the app Flight Tracker with super weird flight patterns. No type of aircraft or other details, apart from the planes flight path, speed, would show up on the app. No image of the planes, as is usual, was to be found. And they all began with tail sign of B. Usually this means registered in China but the call sign had more than the usual four digit Chinese flights normally have. I was not sure what too think.
The altitude for all aircraft was roughly 17,500ft to 20,000 ft in all cases.
Call signs included.
B12008T
B1200KT
B20071
B1200M7
B15006P
B1200PZ
To be honest those call signs are not reliable as every time I looked another call sign popped up and then vanished. The aircraft call signs would on occasion flash green with a different call sign.
In the end I zoomed out and I got five aircraft with clear call signs. These all came up with what I usually find and track with and thus I could rule them out as Hyram 'gulf stream'. None where gulf streams. All where prop planes or commercial Air New Zealand flights.
If I zoomed back in however I got seven or more additional aircraft (other than legit call sign craft) on screen. All showing erratic wacky flight paths and the B series call sign. These came with none of the usual flight registration profiles and were blank in terms of the aircraft type and ownership details. Visually I could only see one aircraft in the actual sky that was not a prop plane or airliner.
It was almost as if this plane was transmitting mirror images of itself (with all the planes recorded as being on the same alt), with random erratic flight patterns and call signs being generated. We use to do similar things in the military with decoy transmitter spread out from our fire command truck. The idea was to fool the enemies electronic monitoring devices into not knowing which was the real target and which was fake. But as this is not my area of speciality I am just throwing that point out as an observation not a fact of why I cold see one aircraft with my eyes and seven or more on screen.

Elsewhere David Hardy, a paramedic, sent in screen shots of two further erratic flights in the North Island and Pam Vernon who runs the blog Rangitikei Environmental Health Watch also reported seeing planes "up and down the country" with weird erratic flight patterns today.
A third source stated the following; that he had filmed a 1988 Cessna 551-0574 engine registration and call sign N551NZ (previously N22AA) owned by the Bank of Utah. This flew in from Australia and landed at Ardmore. It then departed to Hamilton then Masterton, then Queenstown then on to Masterton and then back to Ardmore.

Plane spotters sites list this plane (video below) as having come from Brisbane on January 9th.
The next day June 22 it then departed doing "crazy figure eights to the water catchment (near Hamilton) doubled backed to Ardmore where it is currently parked".

I hope to get more details on this plane shortly as we believe the ownership is of interest in regards to finding out what the tech lords have planned for New Zealand next.
In April Australian aerial survey company Nearmap was accused of breaching lockdown rules – but it claims it had been cleared to fly. Flight records shows an Australian aircraft operated across the South Island in late March, and in Whāngārei, Tauranga and Wellington from April 3 to 5.

A Cessna aircraft, owned by Handel Aviation, was also active in the skies above Hamilton. This is despite authorities saying air surveying companies were not exempt from lock down rules according to an original Stuff article which was later taken down (but which I screen saved before hand – see link above) . Nearmap's aircraft had been operating in New Zealand since December "sporadically", but their activity "ramped up" in the first 10 days of lockdown. 
Nearmap said that it was "providing critical support services for infrastructure maintenance. This includes contracting for New Zealand government departments where images are used for the ongoing maintenance and construction of critical infrastructure, including building and construction (essential services and critical infrastructure), utilities and communications supply (maintenance and repair), and transport and logistics (rail and road)."
Nearmap Limited is an Australian aerial imagery technology and location data company that provides frequently-updated, high-resolution aerial imagery of 88% of Australia's population, 68% of the United States population, and 72% of the New Zealand population.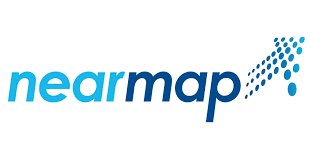 With 90 million parcels globally, processed through its AI engine, it is providing government with something "that nobody's been able to achieve at scale like we have," said Nearmap's CEO, Rob Newman in the companies press release.
A local government Newman stated could say, "Give me a listing of every swimming pool in my county,' they click the button, and it exports out immediately to them a complete listing by address, where all the swimming pools are in that county.. .Some of the features that you might [use] to evaluate property are difficult to do from low-resolution imagery. Using Nearmap imagery, we can very quickly see things. … Using AI almost automates that for you, showing you every house that's got a swimming pool, and that'll be highlighted in a visual way. You'll get a bright blue dollar [sign] for every swimming pool, and you can then export that data out and put it into your systems."
Since March 29, the aerial imagery technology and location data company's shares have jumped 123%. They are expected to go higher. The firm is a subsidy of Ipernia share market registered firm. Ipernia's ownership is unclear as it has little online presence.

Police said they had made enquiries on the flights and information was passed to the Ministry of Business, Innovation and Employment (MBIE) who "were taking the lead in this case". When asked what action MBIE will take over Nearmap's flights, MBIE adviser Duard Ferreira​ said the Ministry of Transport was "best placed" to answer this query. ​In a separate article Nearmap altered their statement saying it is operating "as part of the essential business services supply chain in New Zealand", and is helping the Government with a coronavirus relief planning. Stuff  said it was "working to verify those claims".

No follow up article on those claims has being published to date by Stuff.

Stuff using flight tracker stated "the aircraft could be seen to have been in Nelson, Wanaka, and Dunedin last week, and in Whangarei, Tauranga and Wellington from April 3 to April 5." 
Stuff stated a "police spokeswoman said alert level four restrictions applied to all businesses and individuals not considered essential, including overseas companies working here. The rules apply to everyone "operating in New Zealand", she said. "These restrictions are in place to save lives – everyone has to play their part and stay in their bubble".
The company says it doing the mapping for Covid 19 planning and relief.

Yet a check of local Dunedin newspapers show in 2016 A Lear jet flying at 20,000ft, left for Christchurch about 3.30pm after completing 19 sweeps over Dunedin city and the Clutha district. For several hours from mid-morning, the plane flew over the area in a recurring north-south pattern moving gradually west. The jet belonged to ExecuJet Aerospace Technologies who said they were conducting an aerial survey for an unidentified company.
ExecuJet is an international business aviation company headquartered at Zurich Airport, Switzerland. ExecuJet has facilities operating in six regions worldwide – Africa, Asia Pacific, Caribbean, Europe, Latin America and the Middle East. Spokesmen from Land Information New Zealand and the Otago Regional Council, which both undertake surveys occasionally for map-making, said the jet was not doing work for them. ExecuJet, who manages private jets, confirmed the jet was doing aerial mapping work. They declined to say to whom it belonged or for which company the work was being done.
To find the client you have to visit the Hawkesbay where in January 2020 the Hawkes bay Council hired aviation services Aerologistic to conduct water mapping with aid of Lincoln Agritech and SkyTEM Australia . The Government of Western Australia – Department of Water has also commissioned SkyTEM Australia to conduct an airborne electromagnetic mapped Australia water reservoir.

See Also Twisted Tricksters
See Also Great Kiwi Water Heist
The survey is part of the Hawkes Bay Aerial surveying of Hawke's Bay. It was begun as part of a regional collaboration between five councils who using LiDAR (Light Detecting and Ranging) technology to map the region. Where geographic data will then be collected and used to create detailed 3D maps and models of the region's landscape and resources. The regional council will be running the project as part of a national LiDAR programme When the initiative is complete, New Zealand's total LiDAR coverage will increase to about 80 per cent, from 10 per cent currently.

The flying is expected to be finished in May June 2020, with the final results expected in March 2021. Lidar will be used to assess where funding for development may be spent and is financed by The Provincial Growth Fund provided by the Ministry of Business, Innovation and Employment, Land Information New Zealand and local councils.
Spatial mapping contracts for the mass data collected were announced in June. Then "snapped up" by defence energy and geospatial giants iXblue and Woolpert who are based in US & Dubai and who formed their strategic partnership in 2019 in anticipation of this 2020 project conducted largely during lock down in secrecy.

In my previous article The Art of Mushroom Farming I investigated Dunedin and national based plans to widen foot paths and reduce speed limits in urban areas for data mining. This is being coordinated with the roll out of 5G and was falsely presented by the government to the public as a Covid 19 response. And we showed how the plans of these tech lord have more to do with privatisation, mass surveillance and draconian plans for AI, than benefiting New Zealand.