Apparently the repetition of the word Fake News has not scarred us enough to only trust big brother. So now the fear porn merchants have a new word 'deep fake.' And in New Zealand this phase, similar to deep throat and deep gag, is being sold to us by big dick Sir John Key, aka Inspector Bozo, whose own term was plagued by cyber spy drama and deep fakes (e.g mostly everything Key said when ever he opened his mouth). Key who is now marketing himself as cyber security czar says State-based cyber attacks are not new, and people who do not take their cyber risks seriously could get an "awful surprise" . Key at the time was speaking at the launch of tech industry hub Umbrellar Connect on Friday. Key was speaking in the capacity as being a director on the board of USA cyber security giant Palo Alto.
Key remarks mirror the statements of John Podesta, President Obama Barak's former chief of White House staff and Hillary Clinton campaign chair, who in March 2019 (during a visit to New Zealand just prior to the March 15 mosque shooting in Christchurch and its accompanying viral live stream attack) stated that New Zealand was a "juicy cyber target". That hacked information could be "weaponized as fake news". Podesta made his remarks during his trip to New Zealand and Australia where his brother founded the Australian American Council ( a lobbying group backed by weapons manufacturers and energy companies including Lockheed Martin) another bunch of dicks who get rich out peddling fear porn and building the kind of killer weapons that make your willy shrink just thinking about them. American tech companies with growing influence in the Pacific but with stiff rivals in the form of Russia and China.
Podesta was predictably focusing on risk by state based actors when he declared "What's new is this weaponisation – the use of social media to spread discord, lies, dissatisfaction – that's I think what you've got to look out for New Zealand election a 'juicy target' for major hack."
Podesta warned New Zealand's 2020 election was at serious risk of a major cyber-attack by Russia and China. Remarks which in turn mirrored Podesta colleague Samatha Power terrorism prophecy when she was accused of "lecturing Sri lanka on terrorism" during a visit in February 2019 six weeks prior to the Sri Lankan church bombings.
Palo Alto Networks, Inc. (NYSE: PANW) is an American multinational cybersecurity company with headquarters in Santa Clara, California. The company serves over 60,000 organisations in over 150 countries It is home to the Unit 42 threat research team thats compromised of former cyber intelligence officers from agency like the NSA US Airforce and Army. Palo Alto Networks was founded in 2005 by Israeli-American Nir Zuk who began his career in cyber security working for the Israeli military.
Palo Alto Networks has been in New Zealand since 2011 when it hosted a convention at the Sky City Convention Centre. Technology demonstration where the sponsors include Kordia (who evolved out of the the former propaganda arm located inside the New Zaland Broad Casting Authority during WWII), who can be linked to three alleged terror threats which all proved to be false alarms 'deep fakes.'

These include;
2001 in Wellington outside it offices involving white powder (at the time of the 2001 US Anthrax scare – which later traced back to the US military biowafrae site Fort Detricks) .

2019 in Auckland where a bomb threat was made outside it offices.

2019 bomb threat in Dunedin by the University which Kordia is located next too.

Kordia's subsidiary cyber security Aura Infosec like Palo is made up former spies and military specialist from Five Eyes the western cyber security alliance. In addition to hiring cyber warrior it employs psychologist and social engineer who specialise in motivating people in the 'right direction'

See Also Kordia Ministry of Untruth
Sir John Key joined the security company's board in 2019 as this government signed off on $20 billion in defence spending much of which focused on cyber security plus a 'Wellbeing Budget', which had the Labour government funding a $100 million on keeping "New Zealanders cyber secure and building a secure digital nation." This was headed by Kris Faafoi Minister of Broadcasting, Communications and Digital Media who has also signed off on a $50 million media Covid 19 subsidy to Kordia. Key joined as Palo faced controversy over executive compensation and results that fell short of investor and analyst expectations.

In April 2020, post lock down, their share were worth 120 they are now at 224 after a sudden down drive from 240 but are climbing back up with a 20% increase. Alto Networks appointed Key as they chose to expand its New Zealand business operations in order to better prepare local businesses for what they say are growing cyber security concerns.
In 2014 Prime Minister Key formed the Strategic Risk and Resilience Panel (SRRP). The Panel's main function was to "imagine the unimaginable" to identify growing security concerns
It compromised of
Ian Fletcher, head of the Government Communications Security Bureau (GCSB). A school chum of Keys who helped ramp up mass surveillance of kiwis under Key. A job continued by Labour and to be fair let not forget it was the Labour Lange government who built the USA managed, kiwi paid for, spy and weapons targeting base Waihopai located in Blenheim.
Lt-General Rhys Jones, former head of the NZ Defence Force who fell out of favour after failing to handle investigative reporter Jon Stephenson and his discovery of New Zealand's role in state sanction terror in Afghanistan by US led military forces.
Sir Peter Gluckman the PM science adviser ,who previously held US military contracts, as a research scientist and is the author of the PM policy paper "Enhancing evidence -informed policy making". A document which could be construed as a 'Yes Minister' guide book for how to deep fake your way to the top and get away with it. Gluckman always did have a reputation for sales.
Helen Anderson the director of NIWA, Branz and DNZ. Plus business and personalities Keith Turner, Chairman of Fisher & Paykel Therese Walsh and Karen Poutasi, head of the NZ Qualifications Authority. At first glance its hard to see what expertise some of these appointee bring to issues like cyber security. Yet I guess as representatives of industry and sports who are skilful of conning the public via 'enhancing evidence' techniques they genuinely can be deemed specialist in the art of deep fake.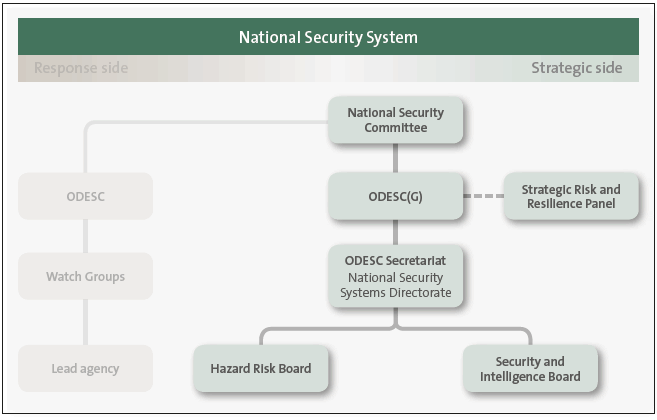 Key formed the SRRP as part of an overhaul of early warning systems for domestic and foreign threats and it reports to the little-known and highly secretive ODESC – Officials Committee for Domestic and External Security Co-ordination. The ODESC was developed to handle intelligence assessments, counter-terrorism plans and major civil defence matters at the centre of extreme issues dealt with by all departments, including bio-security risks and pandemics. The committee was selected for their apparent specialist expertise in science, finance, infrastructure and "cyber awareness" — though oddly as noted not one of them actually has a background in cyber security. The SRRP under Key (and presumably it Adern administration 'evidence enhancement' replacements) failed to forecast the mosque shootings and Covid 19 but they did prepare New Zealand for Ebola a panademic that never eventuated.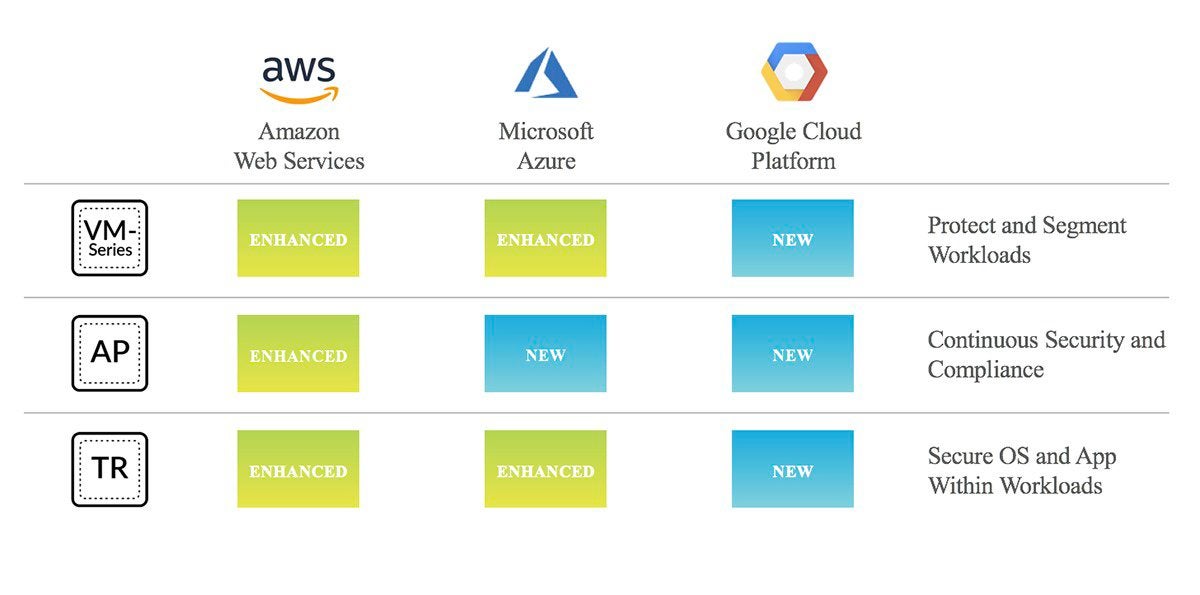 Palo provides security for the three big public cloud platforms Amazon, Google, Microsoft, who currently seek to set up data centres in New Zealand to manage AI processing and anticipated government contracts.
In 2018, Palo Alto Networks was listed 8th in the Forbes Digital 100. In June 2018, former Google and SoftBank executive Nikesh Arora joined the company as Chairman and CEO. In June 2018, former Google Chief Business Officer and SoftBank President Nikesh Arora joined the company as chairman and CEO. His predecessor, Mark McLaughlin, became vice chairman of the board of directors. In September 2018 Liane Hornsey, formerly Chief People Officer at Uber, joined Palo Alto Networks as Chief People Officer. In October 2018 Amit Singh, formerly President of Google Cloud, succeeded Mark Anderson as President of Palo Alto Networks.
In 2019, the company announced the K2-Series, a 5G-ready next-generation firewall developed for service providers with 5G and IoT requirements in mind. In February 2019 the company announced Cortex, an AI-based continuous security platform. CEO Nikesh Arora described Cortex as "Application Framework 2.0
This is to deal with the massive 5G infrastructure projects that will be embarked on "over the coming 10 years" according to Kevin O'Leary – Palo Alto Networks, field chief security officer, Asia Pacific.

Oleary predicts that in 2020, the world will see alongside the role out of 5G the evolution of IoT associated security threats "we will see a growth in attack modes coming in via unsecured apps or weak login credentials. This threat is further complicated by the emergence of accessible deepfake technology" says Oleary.