"Propaganda is to a democracy what the bludgeon is to a totalitarian state."
― Noam Chomsky, Media Control: The Spectacular Achievements of Propaganda

RED FLAGS IGNORED REPEATEDLY:

Democracy in our nation right now.
Corruption Free New Zealand report; "The Finance and Expenditure Select Committee is currently hearing oral submissions on the governments second round of firearms law changes, and so far some 95% of the submissions have been against the bill. One of the submitters, Paul, from Aoraki Ammunition Company. Paul presented a Police Mail Order Form to the camera, one that authorized the transfer of 2,320 rounds of ammunition to Brenton Tarrant. Before Paul could get into much detail the Select Committee halted his submission and cut off the live-stream. Paul was trying to show that because the expiry of Mr Tarrant's firearms licence was Sep 2027 and given that it was a 10 year licence, the licence was issued in Sep 2017. Paul then started to point out that it was only a matter of 5 weeks between Tarrant arriving in NZ with no friends or family, and having been vetted by the NZ Police as being fit and proper to hold a firearms licence. The chair of the committee shut down the livestream shortly after objections were heard from off-camera".

https://cfnz.blog/2019/11/15/select-committee-shuts-down-livestream-after-submitter-points-out-shooter-could-not-have-been-vetted-properly/?fbclid=IwAR1S7nyEboVfV8vsx_i8ubnC76Pnt0-FflgTH9tHlwG38fTahLMj-o-kMAM

Other details to emerge in the submission hearings show of the 'vetting' of Brenton Tarrant
His personal referees required as part of vetting appear to be people who knew him online and not in person.
Tarrant declined to be interviewed by the vetting officer at his home, instead he was interviewed at work (Editors note what work we were told he was financially secure and had no job).
There is doubt if a security check of his home was even conducted.
Concerns on Tarrant were raised with Police prior to March 15th but not followed up.
Bare in mind when Tarrant brought that ammo 20,000 rounds plus weapons had just being stolen from a pistol club in Dunedin (followed by rash of arms burglarys in Dunedin). While in 2015 Dunedin Univerisity went into lock down after threat of mass shooting attempt was made on 4chan, days after the Orlando University shooting.

4Chan is one of the social media channels Tarrant regularly visited. So you would think the city would be termed a hot spot and any unusal quantity of rounds purchases would be worth additional scrutiny by the police at this time.
Mean while the Dunedin police used both the pistol range and the rifle range at Milton were the club used targets that depicted human beings and members brought and paraded arms with fixed bayonets for show and tell. And if the cops who used that range failed to notice the clubs toxic gun culture their were a number of folk (from responsible shooting clubs) who are on file as having contacted the police and said 'oi this club has an issue'. In a city which already went through all of this trauma in 1990 with David Gray.

This is despite Gray having being brought to police and mental services attention repeatedly. Yet who in the end was allowed to slip through the cracks and cause tter devastation, despite all the red flags, just like Brenton Tarrant.

DOWN IN GOBLIN TOWN.
Apparently the Dunedin police are slow learners – not that that is any surprise to local residents or aNy one familar with the list the 'usal suspects' who surface with a recidivist history visa their regular appearance in Independent Police Conduct Authority investigations. Thats not opinion thats fact, as high lighted into the largely ignored report into entrenched 'mates culture' prevalent in Dunedin. The daming police culture is highlighted by official sources first in the 2007 Commission of Inquiry into Police Conduct (Announced 4 February 2004, reported 30 March 2007; released 3 April 2007). https://www.parliament.nz/resource/0000055162 During the inquiry Dame Margaret Bazley discovered police officers at the centre of rape trials had hired a private investigator (a former police officer) in an attempt to discredit her on the Commission of Inquiry into Police Conduct.

Just two years later the actions of some of the country's highest-ranking police (many from Dunedin) were then criticised in a second "damning Independent Police Conduct Authority" in 2009. The report names 10 Dunedin police, including four inspectors (including an officer in charge of a seperate IPCA case) , a detective senior sergeant, two detective sergeants. Justice Lowell Goddard criticise police for their involvement in private investigations of ACC clients – and for how they handled their subsequent inquiries into complaints. The named officers and their families all have good relations with local media.

The criticism specifically involved ACC Dunedin office and Dunedin private detective Peter Gibbons, Mainland Information Consultants, who used his 'mates' in the police to improperly obtain search warrants and seize property from ACC clients. The clients then complained to senior police – including three of Gibbons' former CIB colleagues – who all failed to act. Goddard found warrants were issued on false and misleading information. The IPCA took zero action against any of the officers named. No surprise there either. Stoned on duty, ghost written by veteran journalist Bruce Ansley (Author), tells the story of former Dunedin undercover officer Peter Williams. This includes how Williams caught Gibbons on tape (shortly before he was retired) saying 'dont fight the IPCA its there "to white wash" and protect the police'. Both books have being removed or culled from the New Zealand library collections along with this author best seller State Secrets.
Little has changed and confirms Gibbon's confession of uber dirty police culture run by the 'mates.' Here is small proportion of just one of the Detective Senior Sergeant Kallum Croudis  named in the Goddard inquiry – all cases including numerous criticism by court judges, are listed below and follow on from the 2009 IPCA (also included) into a corrupt police culture.
Prominent Dunedin detective criticised for 'casual' approach to …
https://www.stuff.co.nz › national › crime › prominent-dunedin-detective-cri… – The IPCA found Croudis did not have a conflict of interest, but his role in the investigation was "undefined" and nor was it clear who was in charge.

IPCA report on a complaint by Bruce Van Essen – Independent …
https://www.ipca.govt.nz › includes › download
Senior police officer scolded but cleared | Otago Daily Times …
https://www.odt.co.nz › news › dunedin › crime › senior-police-officer-sc…
Jul 4, 2018 – Senior Dunedin police officer slammed by a judge. Detective Senior Sergeant Kallum Croudis was cleared by the Independent Police … IPCA ruled there was no conflict of interest.

Fire arms 20,000 rounds over seen by Detective Senior Sergeant Kallum Croudis
https://www.police.govt.nz › news › release › theft-firearms-dunedin-address

Detective Senior Sergeant Kallum Croudis. …IPCA report on use of Taser on Hokitika man.Between the lines: fisking the IPCA report – Rugged Phones …
Jul 3, 2018 – Senior Sergeant Kallum Croudis IPCA.The arresting officer | David Bain
www.davidbaindonate.nz › the-arresting-officer
This week, the Otago Daily Times has reported on two incidents involving Detective Senior Sergeant Kallum Croudis. …. Accusations were never properly investigated by police or the IPCA for ...Social issues | What if? Dunedin…
https://dunedinstadium.wordpress.com › tag › social-issues

Corporate media will report on such affair but they rarely investigate them or provide back ground (to provide context) from one story to the next.

Issues within Dunedin's CIB herald back to the 1980s. This is when former Dunedin detective Tom Lewis (Cop Outs & Cover Ups) first reported how bomb hoaxs were used to drum up support and manufacture media stories for the goal of increasing police powers and spending on the police.

Which brings us back to the present day and a tsunami of half reported bomb 'threats'.

THE MINISTRY OF UNTRUTH – THE BUTTON PUSHERS.
This August and November 2019 Kordia featured in two alleged bomb threats one in Auckland where the firm was named (one of over 20 hyped up incidents). The other in Dunedin was on Albany St were Kordia involvement was not named (one of three events, in Dunedin the very same week). However when I checked the adress (since Im down this way – photos in my comment section) I found 182 Albany Street, about 200 metres from the site of the police incident, like wise emerged as a Kordia facility. In each case the public was told just enought to get them afraid but unable put the so called threats in any real informed confirmed context. Fear porn at its finest.

https://www.stuff.co.nz/the-press/news/117307038/police-evacuate-library-in-dunedin-following-bomb-scare

https://www.stuff.co.nz/national/117260313/police-responding-to-threat-at-otago-boys-high-school-in-dunedin

https://www.odt.co.nz/news/dunedin/aos-callouts-soaring-south
In a previous case in Christchurch police reported a "bomb threat" which went to the wire and was reported internationally in a manner which conveyed it was poltical terror incident (reported with no media follow up). When I canvassed the area the next day I found the 'bomb' was located in an empty lot opposite a gang members house. The event had being grossly exaggerated as have the majority of events reported such a 'bomb threat' man who got on bus with an ammunition tin used to carry personal items.

https://www.stuff.co.nz/national/crime/114139033/guilty-plea-to-reduced-charge-after-bomb-threat-on-wellington-bu
The tactic is hardly new in 2001 Kordia then known as Broadcasting Communication Limited Tory Street offices in Wellington (located at the site of where Tepapa archives are now located) was also picked as the site of an allged possible terror threat when white powder was located in a package sent to it. One of several likewise non events terror hypes that took place in 2001 at the peak of the allged War On Terror anthrax threat. A threat which vaporized as a major news story about the same time the Federated of American Scientist (America's most prestigous scientific body) traced the USA Anthrax samples not to Alqueda but back to Fort Detricks United States military chemical weapons research facility.
Oooops!
And who the hell is Kordia?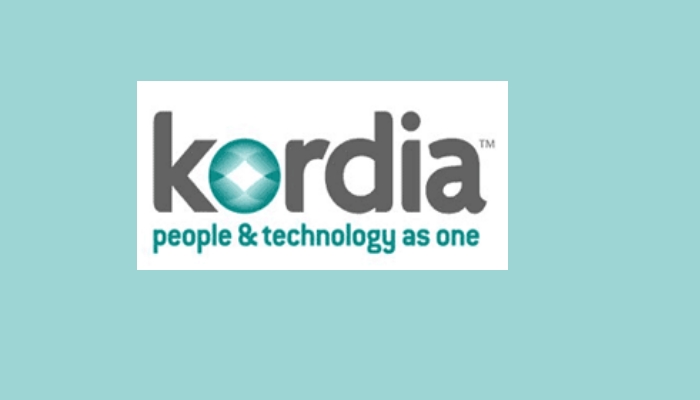 Toby Truell's 1980's para politics magazine Wellington Confidental identified the former public broadcaster the New Zealand Broadcasting Corporation as the department placed in charge of running propaganda (for God king and country) and recruitment material during World War Two. Truell reported NZBC propaganda arm – was still in exsistence but had being buried deep in Avalon Television station in the heart of TVNZ under the guise of Broad Casting New Zealand the organistion which became BCL (Borad Casting Communications Ltd) which we now know as Kordia.

Labbeled a government entity their clients include the GCSB, the Police and host of privately owned communcation companies.
Kordia Group's chief information security officer (CISO) is Hilary Walton. Walton was educated at the University of Canterbury, holds a Master of Science in Psychology and Massey University, where she gained a diploma in Aviation Management. In 2012 Walton worked with the Olympic Delivery Authority in London, and Mendas Ltd, where she was seconded to the British intelligence agency, MI5, as part of a "strategic partnership" to manage a "security project". Mendas is in the business of figuring out how to push people's buttons, so they act in a desired manner that benefits the contractors clients agenda. Mendas is in the business of social engineering and conditioning.

That is to say they are masters of pushing people buttons.
Kordia's IT subsidary security services Aura InfoSec, chief consultant is cyber security and information warfare expert Paul W Poteete. Poteete began his career in the US Department of Defense. He holds a master of science in information systems from the United States Naval Postgraduate School, and holds several undergraduate degrees ranging from the arts and foreign languages to information technology or cyber based social engineering related topics.

Another button pusher.
Kordia who are key component of the 5G role out their directors include;
John Quirk Kordia Group, Cumulo9, Farm Iq, Framecad, SMX & Werescape, advisor to Clearpoint Xcellerate. Previously chairman Axon. On board of Optima telecommunications.
Sheridan Boradbent Chief Executive of lines company Counties Power, deputy chair of Kordia, a board member of Transpower, NZTA, Timberlands forrrestry. Chair of smart meter analytics company Ampli.
Sir Paul Adams;Executive Chairman of Carrus New Zealand, chair of Contractors Federation NZ founded Priority One, Tauranga's business development pro privatisastion lobbying agency
Peter Ennis founded Avid Technology provides information technology for governments and US military. Currently suspected of inside trading following 100% sale of Avid shares this year.
https://simplywall.st/…/should-you-be-worried-about-inside…/
Sophie Haslem Investment banker 20 year executive career with Citibank NA, ANZ Investment, Gemini, Ernst & Young, and New Zealand Post Deputy Chair of the MetService, and a Director of Rangatira, CentrePort, Kordia, Magritek and Rainbow's End ( formerly Brierly Investments) trustee to Akino Foundation (Social engineering think tank).
David Havercroft director on the Kiwi Wealth board: Chairman of fibre and mobile infrastructure company Connect8 (water, power, telecommunications), director of Southern Cross Cables Network. Previous Chief Operating Officer and Chief Technology Officer of Spark New Zealand.
Sue Occonor specialist feild "technology climate" Chair of Yarra Valley Water and a Director of Mercer Superannuation, Kordia Group Ltd, Climate Works Australia. Graduated Monash University Harvard Business School.
Tony O'Brien Sky television lobbyist for 22 years. In 2012 O'Brien was identified as among 15 Corporate lobbyists who had been granted swipe cards that provided easier access to the parliamentary complex. O'Brien now sit on Antarctica New Zealand board of trustee New Zealand Antarctic Research Institute (strategic partners include Operation deep Freeze United States Air Force) and his favourite restaurant was Ill Casino in Wellington (or at less that where he wined and dined MP's and cabinet ministers on numerous occassions). In 2019 O'brien was hired by MediaWorks to drum up support for the idea of RNZ merging with TVNZ. TVNZ a move which would wipe any reminents of a non corporate dominated media landscape. TVNZ current CEO Kris Faafoi, a former TVNZ journalist supports the idea of the merger;
"One thing is true, wherever I look there is consolidation. Comcast (US pay-TV giant) and SKY TV in Britain. ABC Disney and Fox in the US and we are seeing change in Australia where Nine is merging with Fairfax. New Zealand can't be a standalone player defying gravity. "New Zealand has got to get real…. Now O'Brien is doubling down and trying to convince the Government that they should get rid of MediaWorks' major competitor. If he pulls that off they should give him a knighthood."

GOOD NIGHT KIWI – HELLO BIG BROTHER.
It comes as Sky's Channel 7 looks likely to buy Mediaworks of US energy investment Oak Tree.
It comes as New Zealand funds TV channel to the Pacific begins broadcasting to 13 Pacific countries. The New Zealand Government has provided the equipment, training and funding for the 24-hour-a-day feed – and it's all content given at no cost by TVNZ, Mediaworks, Māori TV and …..Sky TV. Good Night Kiwi and hello Big Brother..
It will be overseen by the Pacific Coperation Broadcasting Limited (PCBL) the brain child of O'brien Brent Impey and another New Zealand government initiative, funded by the Ministry of Foreign Affairs and Trade (MFAT) and Pacific Cooperation Foundation (PCF) "with the overall aim to build stronger relationships in the Pacific region by supporting the media sector. "
Kordia network is based primarily on digital microwave technology. In 2007, Kordia upgraded its high sites to build the digital terrestrial television (DTT) platform, which now hosts Free view (Free-to-air digital television in New Zealand), complete with cameras that literally can look into your living room should the powers that be choose to do so.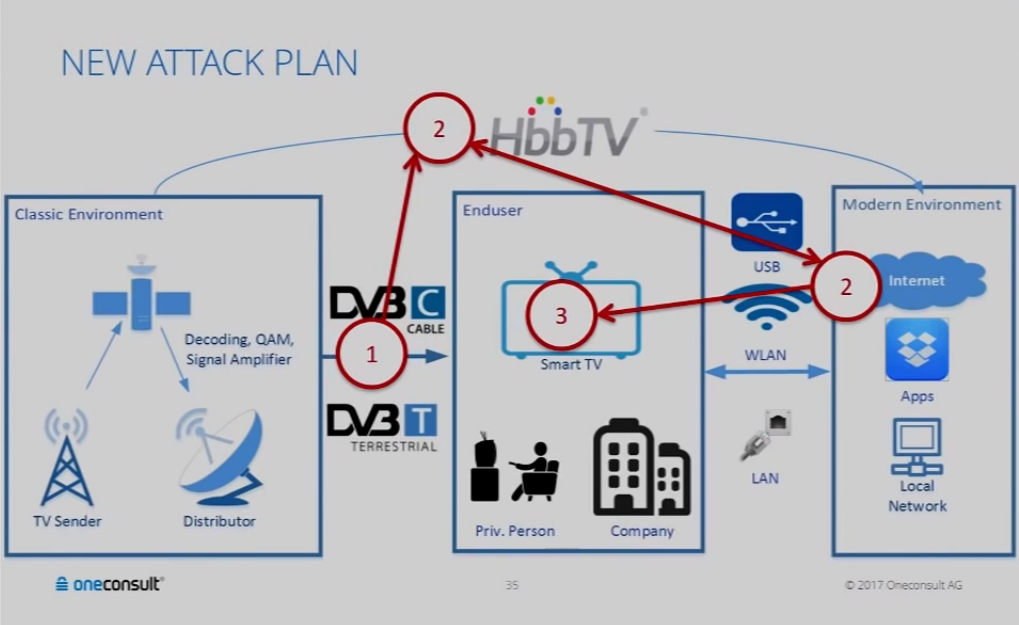 And that's an Orwellian notion which again when you look at how strategic partnerships, the bedrock of any good fascist state, is shaping recruitment and blurring the line between big business and state business, we should not be so quick to dismiss as the future of were things are rapidly heading.
Assuming we have not reached that stage already.
Democracy in our nation right now.

PS A little humour below from our Aussie mates and to give you an idea this is not just happening here.