Ben Vidgen in memory of my colleague and friend — Everlyn Gilbert Aotearoa A Wider Perspective.
Where the Hal Are Ya:

TALISMAN SABRE – The largest joint exercise EVER hosting Five Eyes members NZ US UK Japan Canada and other nations in exercise big on air and big on sea action: Key focus "strategic command." This year's activities will run from 11-24 July 2019, occurring on the existing ADF Shoalwater Bay training area near Rockhampton, with other events around the Whitsunday Region and Bundaberg. The exercise will see up to 25,000 personnel take part

https://www.facebook.com/talismansabre/
The Talisman Sabre (TS) series of exercises are conducted on a biennial basis. It is a combined Australian and United States training activity, designed to train our respective military forces in planning and conducting Combined Task Force operations to improve the combat readiness and interoperability between respective forces. "This exercise is a major undertaking that reflects the closeness of our alliance and the strength of the ongoing military-military relationship"
Apart from USS Wasp USS Green Bay and USS Ashland (photo graph above) the Wasp Amphibious Ready Group includes the 31st U.S. Marine Expeditionary Unit on board the USS Wasp – which is a fairly decent sized ship around a 1000 crew and 2000 soldiers.

In 2018 The US Navy added to the Wasp's consignment – a new strike weapon. The F-35B stealth fighter , the U.S. Marine Corps' short take-off and vertical landing (STOVL) variant of the supersonic fifth-generation F-35B

F-35B fighters conducted bomb drops from the Wasp-class amphibious assault ship USS Wasp (LHD 1) in the Philippine and East China Seas on February 14 (coinciding with incident with one of the Japanese Americian based F-35As) this week, according to U.S. Indo-Pacific Command.

The F-35B saw air support strike in Afghanistan last September taking off from the Wasp-class amphibious assault ship USS Essex cruising in the Arabian Sea for it first time.

The aircraft, are armed with CATM-9X air-to-air missiles, dropped laser-guided Guided Bomb Units (GBU)-12 Paveway IIs and satellite-guided GBU-32s. The GBU 12 and GBU 32 are general purpose bombs.

Stock Lock & Two Smoking Afterburners.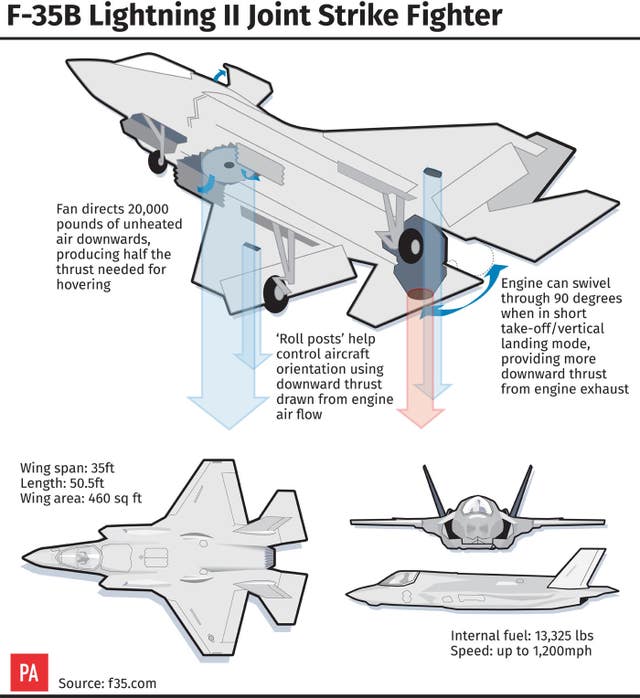 "This is a historic deployment," said Col. Tye R. Wallace, 31st MEU Commanding Officer. The F-35B is the most capable aircraft ever to support a Marine rifleman on the ground. It brings a range of new capabilities to the MEU that make us a more lethal and effective Marine Air-Ground Task Force."

https://www.9news.com.au/world/us-navy-puts-stealth-fighter-to-test-as-it-heads-to-sea-aboard-uss-wasp/48145109-7017-4795-b030-9921877f7898
According to Japanese media an F-35A Lightning II belonging to the Japan Air Self Defense Force is currently, at the time of writing, reported as missing during a mission over the Pacific Ocean.
Japan Maritime Self Defense Force search and rescue vessels have been dispatched to the area where the aircraft disappeared. If confirmed, the Japanese loss would be the second involving the controversial Lockheed Martin F-35 Lightning II Joint Strike Fighters.

In previous cases (see above) the US temporarily banned all F-35 flights until all the F-35 aircraft had being inspected. There have also been difficulties in landing the F-35C on aircraft carriers due to issues with the helmet-mounted display and night vision camera.
Regardless Japan (who has an interesting relationship with Lockheed in regards buying badly and with kickbacks – see the Book The Lockheed Papers) wanted them.

The official Lockheed Martin website. "In December 2018, the Japan Ministry of Defense announced its decision to increase its procurement of F-35s from 42 to 147. " 13 F-35A are currently based at Misawa AB, based in Japan. Notably, the unit price for the F-35B recently went down as a result of Japan purchase of the F-35's pushed by Trump who has taken a personal interest in the F35 Progam.

In December 13 before the 8:26 a.m. on Monday, when Trump tweeted that Lockheed's "F-35 program and cost is out of control," It had already lost about $1, sparking accusations of insider trading—some suggested that Trump had tipped someone off about which company he would next target on Twitter (TWTR). How else could investors have known to sell Lockheed Martin before Trump's tweet the critics theorised, which ultimately pushed the stock down nearly 2.5%?

https://fortune.com/2016/12/13/donald-trump-twitter-lockheed-martin-stock-dump/

Lockheed Martin's (LMT) F-35 program is reportedly beset by serious problems as it gears up to go into full-scale production.

But right now Lockheed Martin stock have edged up on the stock market as a result of the recent Japanese purhcases

https://www.investors.com/news/lockheed-martin-stock-f-35-beset-major-flaws-excruciating-pressure-spikes-landing-issues/
Shares reversed higher to close up 0.4% at 345.51 as Lockheed Martin stock dived, before pulling up from its lows, and trading above its 50 day average.

However Lockheed core strength which has being trending upward since early April, took a hit.
Lockheed Martin stock has an IBD Composite Rating of 98, which puts it in the top 2% of stocks globally.
It core rivals the Northrop Grumman, a major F-35 subcontractor, rose 1.4% and F-35 engine maker the Saudi friendly United Technologies (which is merging with Raytheon), added 0.9%.
Lockheed need a radial win if its not to be squeezed out of the market as the West preferred contractor. A nice juicy war, with some dramatic footage to show off its toys would do very nicely.

Australia good market to impress to especially as it expected they too will be announcing big defence expenditure like the 20 billion defence commitment New Zealand has just made (further on that shortly).
Lockheed Martin are patrons of the Australian American Council founded by the brother of former White-house Chief John Podesta (UN Envoy for Agenda 2030 and general anti fossils campaigner), under Obama, Washington Lobbyist Tony Podesta. https://americanaustraliancouncil.org
AAC patrons also include Chevron Oil and BAE Armaments who supply Australia electronic warfare equipment at locations like Laverton Western Australia ( ground zero for the May 28th Perth 'Comet' which sparked two investigation into potential weapons of mass destruction testing in 1995 by the Australian and the US government; the publicly released findings were deemed inconclusive in both cases. )
http://www.iraap.org/Mason/BrightSkies.htm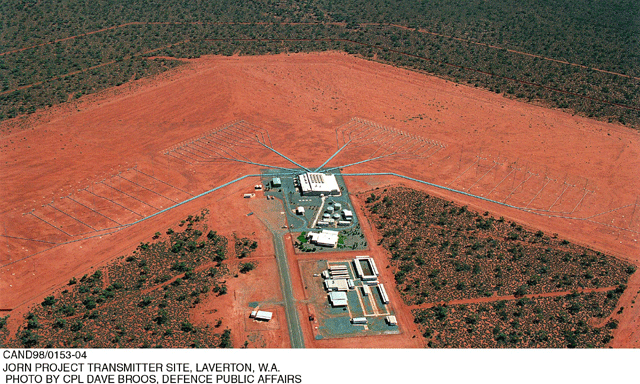 Lockheed Martin also supply the New Zealand army and police with equipment as well.
https://www.lockheedmartin.com/en-au/new-zealand.htm
Hold On Have We Not Being Here Before?
In 2014 show Ben Vidgen (that's me :-)) and Evelyn Gilbert discussed wether New Zealand Army's new uniforms and sudden adaption to a amphibious warfare role meant a sign of coming conflict with Iran.

Me and Evelyn also looked at signs of new weather/microwave technology being tested coinciding with US NZ military exercise Operation Koru which began in Taranaki and coincided with nation wide marches against the Trans Pacific Partnership Agreement (The TPPA) the anniversary of the government sacking of of the Parahaki marae and Maori land classifications in Taranaki on November 5 1881 – It was here that the prophets Te Whiti-o-Rongomai and Tohu Kākahi led a campaign of passive resistance. The occupation of Parihaka in 1881 by colonial troops and the imprisonment of the prophets and their followers is a key event in New Zealand's history –  The event coincided with the Comet 1881 first discovered by Australian John Tebbutt who appears on the Australian $100 note.

Our focus on that part of broad cast included signs of microwave weapons testing on New Zealand's East coast which two years later was revealed as the home of Lockheed Rocket Labs whose US defence links would be made public roughly a year later.

https://www.thevinnyeastwoodshow.com/the-postman-show-with-ben-vidgen/are-weather-weapons-foreign-military-operations-being-staged-in-new-zealand-right-now-ben-vidgen-evelyn-gilbert-the-postman-show

Operation Koru came ahead of the 20 billion dollar loan, over 10 years, for the NZDF spending the brain child of National Prime Minister John Key and was signed off by Jacinda Adern's Labour government this year and coinciding with an increase in police and defence budgets of a 100% over the past eight years.

It marked, since resumed training at Linton in 2011 with US Marines, an ever increasing contact between the US and NZ military as the US seeks to have more than 60% of its naval fleet in the Pacific by 20/20
Japan's is also increasing its defence spending and increased participation in this year's exercise reflects Tokyo's growing investment in networked security cooperation across the Indo-Pacific. Trilateral U.S.-Japan-Australia cooperation in particular has grown in recent years.
BOOM OR BUST.
But it is Japan whose getting the attention targeted in the mysterious tanker incident off the coast of Iran as Japan PM was discussing trade opportunity with Iran which has led to current tensions.

Trump complained;
"China gets 91% of its Oil from the Straight, Japan 62%, & many other countries likewise. So why are we protecting the shipping lanes for other countries (many years) for zero compensation. All of these countries should be protecting their own ships on what has always been….138K12:08 AM – Jun 25, 2019"

According to the Times on June 16th Iran claims to have summoned the British ambassador yesterday after Jeremy Hunt ( with the ghost of Tony Blair's Gulf War 2 looming over his shoulder) that attacks on two oil tankers in the Gulf of Oman were "almost certainly" carried out by Tehran.

England has responded by dispatching the Royal Marines 42 Commando to the gulf along with British Naval. The UK's Ministry of Defence and 42 Commando spokes people are denying to the press this is anything to do with Iran and just a routine exercise drill.

"Per Mare Per Terram" "By Sea By Land".
45 Commando and 29 Commando has also being deployed to the Baltic's in a military exercise that simultaneously has being deemed a response to increased aggressive patrolling by the USSR.

Training is also being conducted with wider NATO partners as part of the long-established US-led BALTOPS series of exercises. This involves Belgium, France, Germany, Poland, Portugal, Romania, Spain and Turkey.

Royal Marines 40 Commando are also attending Talisman but have in fact being in the Australia for over the past month before heading to the large-scale Australian and United States-led exercises; "The commandos also spent a week observing enemy positions and calling in fires, before a final assault to eliminate a missile system."
Fresh Eggs For Breakfast in the Mess.

In June The Royal Navy announced its Royal Marines Commando force would be equipped with top of the line battle field support technology made by Anduril Industries, a US defence technology company specialising in AI to modernise surveillance systems.

"The artificial intelligence and ISR systems from Anduril (Tolkien for flame of the West) are game changing technologies for the Royal Marines Future Commando Force," said the Royal Navy's Chief Technology Officer, Colonel Dan Cheeseman.
Anduril allows close partnership with 3 Commando Brigade the Royal Commando command unit with its field platoons using Lattice, a software and hardware system "that aims to save lives by getting troops in the field more accurate, real-time information, using AI, machine vision and mesh networking to solve critical defence problems".

Basically it game simulator on crack delivered to soldiers in real time.

New kit – yes will any soldier can you tell you what it means when you get fresh egg in the mess hall after month's of powered eggs and no action.
The Sword of the West and other war Smeagols.

Anduril Oculus head set co designer (who also supplies Israel) is led by Lucky Palmer a campaign donor of Donald Trump where his donations and firing and hiring's record's a worthy story on its own right.

Lucky is formerly of Palantir the Five Eyes social media controlling and surviallance software designed by Peter Theil who has New Zealand residency and own a house in Queenstown. Anduril's lead investor is in fact no less than Founders Fund, the VC firm headed by Peter Theil who like Luck backs Donald.
Lucky's fall out with his former employee Occulus began when he was found to be involved in an alt-right group called Nimble America paying for billboards ripping Hillary Clinton as "Too Big to Jail" and election marketing pro Trump statements. Lucky denied many of the allegations of his far right connections but confirmed that he had donated $10,000 to Nimble America. He apologised for "negatively impacting the perception of Oculus and its partners."
Lucky claims that his politics are misunderstood. "The alt-right, as it exists, as it's defined, I do not support, never have," he says. He describes himself as "fiscally conservative, pro-freedom, little-L libertarian. Lucky sees himself and his co arms entrepreneurs not as far right wing defence minions of Sauron the dark Lord of Mordor – rather they are the 'hip' noble defenders of liberal democracy; something like Stark Industries from the Iron Man movies that Lucky is said to adores as an avid consumer of American sci-fi and pop culture. (Lucky's favourite Pacific Rim.)

Lucky's politics aside he has a set knowledge base, from his work with previous employees, also of interest to his future backers in his defence start up. Lucky had work earlier for Oculus (Facebook and got fired) where had read up on projects like the troubled F-35 fighter, which he noted had a problematic head-up display, and realised that applying lessons from the consumer world could improve its design and lower costs.

https://www.plymouthherald.co.uk/news/uk-world-news/royal-marines-experiment-
https://news.err.ee/958023/president-visits-elite-uk-amphibious-unit-on-exercise-with-defence-league

This has all unfolded as the back drop to G-20 one of the U.S.'s clear goal's to emerge for NATO (which is separate from the G20 now getting underway – and includes New Zealand ) was rallying allied support for the tougher line Trump wants to take with Iran. The U.S. wanted allies to contribute aircraft and warships to a multi-national task force to protect shipping in the Persian Gulf and deter any aggression by Iran.

But wait there is more….
Fireworks and mystery booms:
To add to the July 4th fireworks residents in northern NSW near the exercise area were woken up by a series of loud bangs was heard coming from the sky.

Dave Reneke from Australasian Sky and Space Magazine, confirmed to the ABC news that the mysterious noise was most likely a meteorite burning and breaking up as it headed toward earth. Although meteorites usually burn up into tiny pebbles before they reach earth, Mr Renek told ABC said there had been an unusual amount of them recently.
"We've had quite a few of those over the last two weeks, and I've never ever gone through a period where we've had so many in such a short time."

Followers of this page will know this sort of phenomenon has being quite active this year – coinciding usually where the locations also oddly enough have a strategic value or are of geo-political significance and in this case the Australian reports in this area of the same phenomenon dates back to April.

https://metro.co.uk/2019/04/02/skywatchers-hunting-auroras-spot-mysterious-green-streak-instead-9092098/

What was seen heading upwards in Tasmania night sky April 2019
Space weather wise a solar storm (G1) notably will also be active during the exercise enhancing propagation from any ground to atmosphere technology during this time frame such as DARPA based defence technology deployed from Mahia Peninsular on March 28 from the US Navy Lockheed funded Rocket Lab.

The project seeks to enhance radio propagation (signal strength) for a net work of ground and satellite based technologies – that have being sold as a space based internet but in fact is related to the military's 5G microwave based weapons .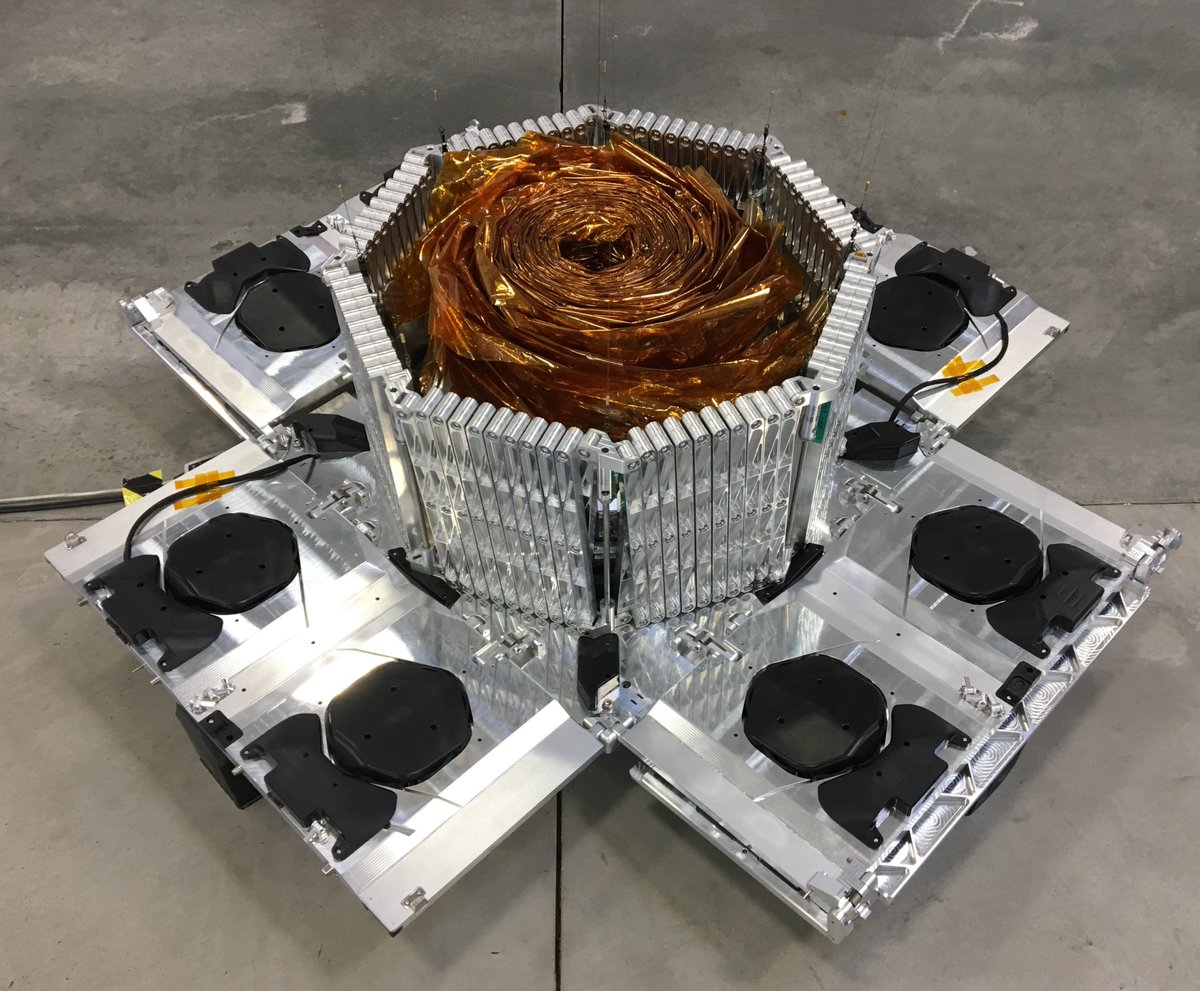 https://www.rocketlabusa.com/news/updates/rocket-lab-successfully-launches-r3d2-satellite-for-darpa/
https://www.rocketlabusa.com/news/updates/rocket-lab-successfully-launches-r3d2-satellite-for-darpa/
https://www.kitv.com/story/40632980/photo-of-aurora-borealis-south-pole-captured-by-nasa-astronaut
https://www.express.co.uk/news/science/1148407/weather-forecast-space-news-solar-storm-2019-noaa-latest-update-space-weather-forecast

http://www.defence.gov.au/exercises/ts19/

Evelyn Gilbert RIP