""I spent five to six years … trying to deny climate change … 'cause I was like, 'If I deny it, then I don't have to do stories on it.'" Patrick Gower Stuff Editor.
Psycho-killers – Get Down With The Sickness.

I look at the meme above and I think 'See also politician for alternative definition'.
Jokes aside not a lot has really being done to take on board this is the natural state of the modern corporations.

As psychology Today notes "If corporations are indeed "persons," their mental condition can accurately be described as pathological. Corporations have no innate moral impulses, and in fact they exist solely for the purpose of making money. As such, these "persons" are systemically driven to do whatever is necessary to increase revenues and profits, with no regard for ethical issues that might nag real people.

It has conditioned its corporate employees to think the same to succeed.
The study of 261 senior professionals in the United States found that 21 per cent had clinically significant levels of psychopathic traits. The rate of psychopathy in the general population is about one in a hundred.
"Nathan Brooks, a forensic psychologist who conducted the study, said the findings suggested that businesses should improve their recruitment screening."
Are you kidding that what makes them so profitable to paraphrase a episode of Sherlock Holmes (the one with Lucy Liu) when the famous detective is telling a board of corporate executive one of them is a sociopath. The CEO of said firm leans forward in response to this starling news and beckons Sherlock closer with one finger as he whispers loudly "let me let you in on a secret to succeed here you have to be."
ME – My – I: The Millennial Child.
Technically Psychology Today is in fact are getting their terminology wrong as the condition we face is the sociopath not psychopath as the sociopath can behave and work with other if the reward to self is sufficient. Were as the psychopath reward is the destruction itself ( where as for the sociopath destruction is simply a means to an end and will deployed only were its advantageous to the sociopath own motives).

That mind set has dribbled down to shape not just the entire post industrial professional class mindset but post war (WWII) academia and of course politics.

Today it has produced a society of privilege who wants to be seen to save the planet (as it drinks it craft beers and wears it label clothing) but whose life style choice make it clear – only if it can blame some one else and make some one else pay and be in control.


Greed With Out Boarders

That's was the core goal of of WTO organisations CODEX charter of global governance alleviating poverty by making more money and a bigger bottom line for the corporate bottom line via tearing down nations protective regulations. If that sound as absurd to you as Rogernomics (the failed experiment into government and privatisation) there is a reason for that.

The idea for the Global Migration Pact was formally launched in Seattle in 1999 by former NZ Prime Minister Mike Moore (co engineer in privatisation experiment = Rogernomics – The Fish & Chips Brigade & don't forget inventor of the lamb burger) then the director of the WTO. It was called CODEX and was Moore's first and unsuccessful attempt at convincing every one that greed was good.

The idea did not go too well in fact Mike's madness literally caused a riot (which became a movie) as it got resoundingly slammed and shamed as the con job it was by indigenous rights, workers rights, environmental activists alike.
Moore, now the United Nations Commissioner of Global Migration, has repackaged the wet sloppy fart in Satan's underpants that was CODEX and as a good little narcissist repackaged it to 'gas light' the cause of his opponents and change role so now the corporations are the victims and those protesting against the corporate funded government 'response' to the issue are the extremists who must be silenced – to push this abomination of global income apartheid: and sadly a now conditioned class of millennial's ( from professional class families) are buying it as they approve localise privatisation policies dressed up climate emergency.
Night Mayors
Case in point Dunedin out going mayor David Cull.
Cull recently said no to drilling (and that's a lip service no: as Cull prepares fr bigger things) in my backyard. In contrast Otago's Ngai Kahu iwi Corporation and DCC are happy to take both the oil and pesticide industry "eco dollars" and both parties say yes to a disgusting cruise ship industry. Which demonstrates the two face we see on the issue – as narcissistic say one thing and do the complete opposite.
https://www.odt.co.nz/news/dunedin/city-ngai-tahu-good-partners

The relationship between Ngai Tahu and the Dunedin City Council is "blossoming by the day", as their respective leaders behind closed doors to "discuss regional economic development, including the benefits and risks of offshore oil and gas exploration".

Ngai Tahu also own sea lords which like Winston Peter's patron Sir Peter Talley's of Talley's fishing (whose ships are used to support fossil fuel exploration) is looking at using migrant workers and supports the Mike Moore (the man whose effigy got burned in Seattle) version of the Global Migration Pact which Peter's is championing.

https://www.tvnz.co.nz/one-news/new-zealand/-we-should-not-be-calling-him-sir-businessman-s-knighthood-questioned-6328823
And comes at the time a $55 000,000 wharf development has being built in the Chatham's a geological gold mine rich in fish oil and minerals. Talley also has interest in port in Whanganui and Motueka which are tied to local iwi who publicly support the climate change emergencies while also being ground zero for potential development of region fossil fuels. Talley also has interest in coal in the West Coast Stockton mines with Solid Energy.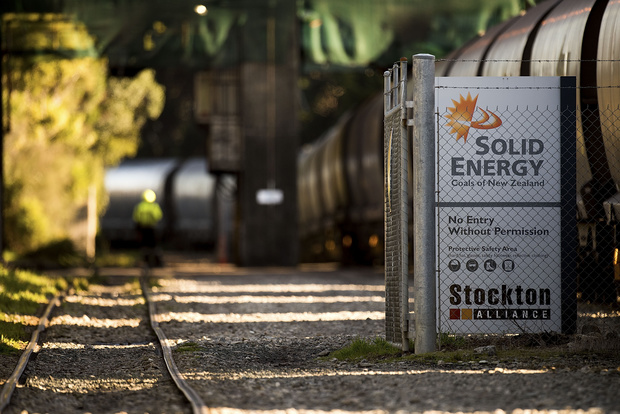 Mayor of Dunedin Dave Cull says, "I am pleased to see the Compact of Mayors join forces with the EU Covenant of Mayors
"The coalition recognises the need for significant and urgent action on climate change and allows for greater collaboration between cities across the globe to achieve this. This strong, global agreement also demonstrates that climate change is now a core issue for communities throughout the world. On my recent visit to China, civic leaders from Shanghai, Qingdao and Qingyuan all acknowledged the growing challenges to their cities of climate induced inundation of one type or another," says Mr Cull.
Cull stated "As a Compact of Mayors signatory, the DCC has already committed to measuring greenhouse gas emissions, setting and reporting against reduction targets and adopting an action plan".
Yup thats right the idea of climate changes, like climate strikes is in no way a spontaneous people idea but a product of corporate marketing.

One that has being sold to self agenda driven politicians by an equally self driven parent body seeking global centralisation of power for the corporations who want power but not accountability,

It was originally called Global Parliament of Mayors and comes on the back organisations like the UN based Parliamentarians for Global Action (previously dubbed parliamentarians for a new world order) which folk like Mike Moore WTO UN Global Commissioner and Helen Clark, former PM Helen Clark Administrator of the UN who are now applying the privtisastion experiment of Rogernomics to global governance through the patronage of corporations who support UN Climate Change policy and see the crisis as a opportunity for power consolidation.

It is funded by Bayer (Monsanto Dupont) pesticides pharmaceuticals, Nestle's (Water Privatisastion) and Shell Oil to name a few of the famously 'green' (toxic green) companies who back this idea out of the compassion of their hearts. As the Tui beer commercial goes – Yeah Right.

The Global Parliament of Mayors is the brain child of the Bloomberg Foundation and includes a long list of foundation but groups like the Sierra Club World Health Organistion, Agenda 2030 UN ESCAP project – in other words the same bastards with out borders who loved Moore 1999 ida for global governance and the sugar daddy's and 'investors' for Agenda 2030.
https://globalparliamentofmayors.org/

Dr. Benjamin Barber, a renowned international political theorist and author, is the founder of the Global Parliament of Mayors. Dr. Barber's book, If Mayors Ruled the World, set forth a plan for the GPM, a new governance platform to address cross border issues. Ben thinks Mayors like David Cull should rule the world.
OK lets look at the idea Mayor make a good case for global dominance ..sorry I mean governance.
'Sir' Cull is the president of the LGNZ (Local Government New Zealand) its past leadership read like a whose who of Story right wing corporate cheer leading Local Government New Zealand is the Local Government Association of New Zealand. The Association was formed in 1988  the Municipal Association and the Counties Association agreed to merge into a single local government association. Two years later, in 1990, the New Zealand Regional Government Association (representing the nation's regional councils) agreed to join. In 1996 the amalgamated association adopted the brand name Local Government New Zealand. Harder to find out who funds it and who does it answer to. But the nut shell is the LGNZ is vehicle to use local government to generate rogernomic style privatisation as it creates debt which ultimately place power in the hands of a few
The Dunedin City Council has racked up the third highest spend on travel expenditure among all New Zealand councils and while David Cull who end hsis role as LGNZ president in 2020 was a leading cheer leader of the Dunedin stadium (but in the end did not vote for it when it became clear it was a vote looser) which cost rate payers over 400 million.

Cull said Dunedin said it need government funding for global warming – yet Cull and his mates (the usual suspects) happily spent 400 million plus on a rugby stadium so they can look cool in the private boxes.  
Here is an idea you 'Kochsuckers' ( as in coal oil magnates Koch Brother who funded activists to draw attention away from their own sit conduct) spend rate payer cash on doing your job them build vanity projects Don't spend your public's dosh on having a good ego wank – then sit back and expect us to take you seriously when having a record of throwing the public's money away to create debt (and investment opportunity for your buddies) you come asking for someone to pay for your shit management skills – Because now you want to take Climate change serious and in Culls case I suspect it means a promotion soon to be announced?

When it wasn't that long ago Mayor Cull and 'reporter' Patrick Gower the folk now selling the official narrative with glib marketing ( designed to make us think this is people power ) and feel good platitudes are the one who denied it.
.
Can we please – please – stop putting junkies in charge of the medicine cabinet.

Time to rip the mask off and expose the narcissism at work here.