ROGERED AGAIN.

So in summary;
The March 16 shooter of the Christchurch Mosque shooting which killed 51 people wanted to draw attention to UN Global Migration Pact and donated money to the far right groups in Europe opposed to it.


This is according to Stuff editor Patrick Gower and New Zealand First Winston Peter is part of an international Neo Nazi network the shooters allegedly connected to white supremacist here in Christchurch.

Gowers and Peters both insinuating this as media attention focused on Christchurch supremacist Kevin Arps jailed this week for down loading the mosque shootings. Gower and Peters have still not actually provided ties to Kevin Arps had ties to the shooter or the Europe far right (beyond donations made by the gunman which only prove contact went one way) or that an actual network existed and the shooter actual motive remains unclear along with the fact weather or not he acted alone and what were the motivations of those (if any) who did help him.
In contrast here DEADLINE's investigation in to Christchurch's white supremacy connections and the truth about the Global Migration Pact will trace the idea and right wing ideology of the pact back to a New Zealand member of failed 1980 experiment into far right fiscal policies called Rogernomic former Prime Minister and North Christchurch MP Mike Moore the UN Commissioner on Global Migration who it emerges also has some interesting right wing mates involved in oil, smart technology and money laundering and their ties to right wing Zionist who can be found arming both Neo Nazi and anti Russian Islamic militants in the Balkans. .
In part two DEADLINE examine's the far right ties to Winston Peters, his past stance on migration, his donations from those involved currently in oil exploration environmental piracy and workers exploitation (here and overseas). Lobby groups who want the pact for reasons of greed and we will look at far right ties of the National Front and other far right wing groups to prominent Christchurch names (including Patrick Gower employer Humphrey Rolleston: Christchurch Foundation, South Canterbury Finance ) tied up with arms dealing, money laundering, and anti Putin old guard in bed with Russia's corrupt Oligarchs and right wing Zionist groups. Names which can repeatedly be associated in addition to Peters electoral donnors and Peter role the corrupt UN Oil for Food Scandal with arms trafficking, fossil fuels, nuclear arms components, people smuggling, workers abuse, environmental degradation and more money laundering. Compare our investigation and you be the judge.


Part One LAMB BURGERS
The United Nation's (UN) Global Migration Pact traces back to the 1980 far right economic policy of privatisation policies of Rogernomics. Whose architect Sir Roger Douglas was the Finance Minister of Labour and latter the founding member of right wing Act Party. These are the radical right wing reforms introduced to New Zealand by Douglas under the David Lange government spearheaded by the 'Fish and Chip's Brigade – a term which coined the collective of David Lange, Roger Douglas Geoff Dale Michael Bassett and Mike Moore or (Michael Kenneth Moore: born 28 January 1949). Moore is currently the NZ Ambassador to the United States and a former New Zealand Prime Minister. Mike Moore became the UN's first Commissioner on Global Migration when established by the United Nations in 2003.
https://www.un.org/en/development/desa/population/events/pdf/4/P09_GCIM.pdf


In 2004 according to the United Nations Global Commission's own report it

"organized a series of thematic workshops with stakeholder groups, including parliamentarians, the private sector, human rights organizations, the media, migration policy specialists"

At which point the Commission stated "The public perception of migrants must be improved through effective political leadership and objective media coverage".

The Commission also acknowledged "that there is currently no consensus to introduce a formal global governance system for international migration which would involve the establishment of new international legal instruments or new agencies" yet simultaneously stated "a concerted effort is required to ensure that the various global governance initiatives launched in recent years.. function in a complementary manner. †

TPPA ONE:Codex Alimenarius.

The concept of global governance for the wealthy corporation was first advocated by Moore via his global government charter CODEX when Moore was Director of the World Bank.

This is when he advocated the idea for global governance which was immediately and staunchly opposed by activists representing not political parties or corporations but those standing up for the rights of indigenous people, workers right and the environment. The protesters, dominated by left wing activists, saw Moore ideas as extremely right wing and draconian and repugnantly steeped in greed.

This point, of how his version of a world without borders (global governance) was fiercely opposed due to its extreme far right values is highlighted in the highly dramatic 1999 Battle For Seattle, where an effigy of Mike Moore was burned by left wing activists. The activist opposed Moore's vision of global governance as he had outlined it at the WTO conference then being held in Seattle.

The action of the activist caused a urgent rethink as to how the WTO would have to packege these ideas to the public if it was to be successful in the future in it goals of centralising wealth and opening the free market to a goal of full privatisation.

Mike worked out he would have to much smarter if he was to roger us again.
Dont believe me?

A picture documenting this incident (before they set fire to the effigy obviously) is used on the very cover of Moore's book A World without Walls: Freedom, Development, Free Trade and Global Governance which is written just before Moore became the UN Commissioner on Global Migration (see the photo at the top).

The publishing blurb for Moore's manifesto for global governance states "Mike Moore's reflection on his time as Director-General of the World Trade Organization is an important addition to the great globalization debate. Moore explains how a boy who left school at fifteen to work in a slaughterhouse came to head an organization charged with bringing rules and order to the world's trading system. He explains the thinking behind his reforms which helped the WTO move on from the debacle of Seattle to the successful Doha"

Doha is where in October 2003 the lead editorial for The Economist labelled the country "The mother of all reformers",arguing that New Zealand's free market reforms were more radical than that of any other industrialised country. As Moore himself observes of the government of which he was part, "We were New Labour when Tony Blair was still at university". Ironically at that time future Prime Minister Jacinda Adern was at that time working for Blair as no less a public relation expert tasked with spinning the New Zealand experiment and it's neo liberal values to voters in the United Kingdom


This year December 2016 160 governments and "investors" adopted the Global Migration "non-binding pact" at the two-day conference which focused on climate change in Marakech

On 19 December 2018, the United Nation's General assembly endorsed the compact through a vote. 152 countries voted in favor of the resolution to endorse it, while the United States, Hungary, Israel, Czech Republic and Poland voted against it. 12 countries abstained from the vote. New Zealand: On 19 December 2018 New Zealand announced it would be voting in favor of the compact after seeking advice from the Crown Law Office and the Ministry of Foreing Affairs and Trade(MFAT). MFAT minister Winston Peter's defended his government's decision on the grounds "that the compact was not legally binding and did not restrict New Zealand from setting its own migration policies."

True they are not binding but New Zealand may find that our own courts are happy to uphold the commitments we do sign. Especially in light our courts are under review at request of Labour who have launched both a domestic review and international review which will be observed by Brazil, Indonesia, Saudi Arabia an Russia and the existing government is like to adopt any recommendation the UN makes on the basis of the UN

The pact, meant to foster cooperation on migration, was agreed in July by all 193 UN members except the United States, but only 164 formally signed it at the meeting after thirty after legal reconsideration believe it would under mine their national sovereignty.

The issue has little public debate or discussion on its impact in indigenous rights.
The issue has had little public discussion as how it might be exploited by country like China who are using global migration as economic weapons
The issue has had little public discussion on how future government may use it to control electrical demographics or work forces wages.
And as we shall see in part part two that mates of Peter's such as Peter Talley's with an appalling history concerning workers rights and the environment here and over seas are showing interest in the migration pact (to push an economic advantage focused on profit not people) should give us further reason to concern.

And while criticising the Pact is not illegal (at least not yet) its clear they UN and it corporate partners, many whom are mates of Moore when he headed the 'greed is good conference' (WTO Conferece) in Seattle, are happy to fund papers and writers in key potions to insure that only their side is heard.

It presents many problems.

Many migrants come form countries terribly exploited by colonial power who prospered on cheap labour and their host countries riches. A duty is owed to such migrants from such nations by those who have prospered in the developed world as a result.

But if to do so is to also undermine the self sovereignty of individuals and with it a nations future, or democracy is that to much of a price to pay?

And in the end ultimately if policies do not benefit either the immigrant or the existing dweller, be they themselves migrant or indigenous populations, via improved lives styles for both then why we signing them?

Especially when we know the right wing pedigree of its author and self admitted desire to do away with borders something which his multinational Buddies (as protest in Seattle 1999 tried to warn us) Nestles, Bayer, Monsanto, Dupont, Shell, Chevron, Talleys, Saudi Arabia, are nodding their heads and licking their lips.

https://nypost.com/2019/01/23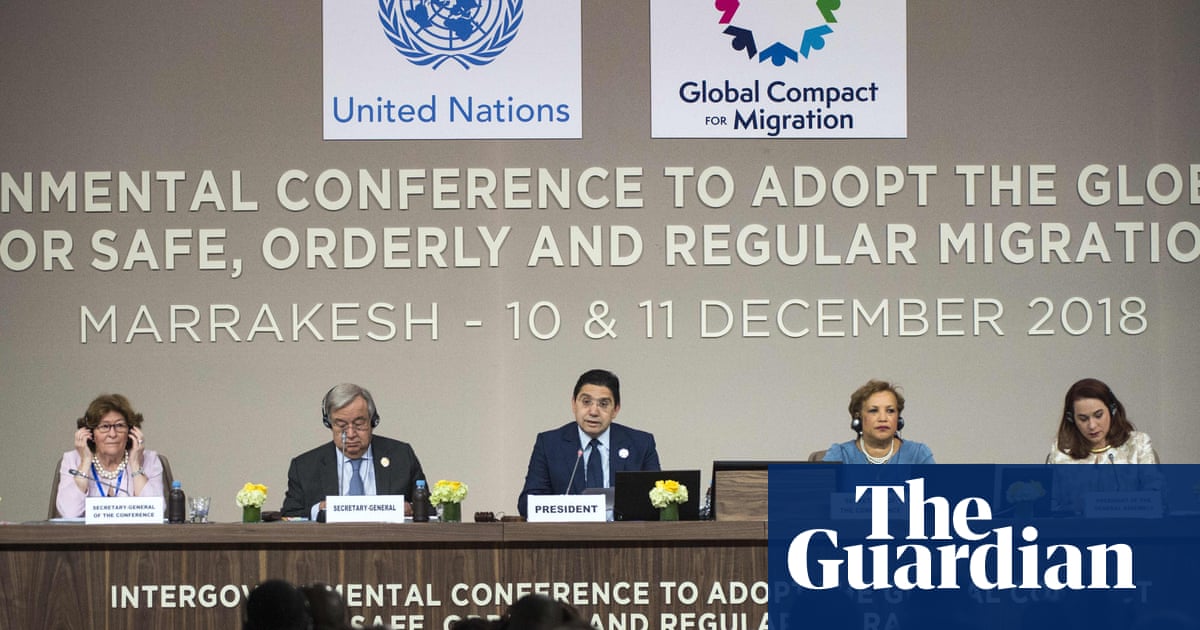 Moore's manifesto for a forth Reich,World Without Borders,overtly lobby's for a pure neo-liberal (right wing) fiscal policy that expose Moore's concept for global governance is based on the Roman Republican.

A version of of 'Roman' democracy which is limits democracy to the consul (bureaucracy) and praetorian (military) to form a plutocracy (the senate) to create a government by the wealthy.

A plutocracy who in turn answer unto Caesar (the free market) as symbolized in heraldry by two laurel leaves or two swords with a picture of Caesar on a coin or alternatively a Roman Centurions helmet located in the centre or variations of this reoccurring symbolism.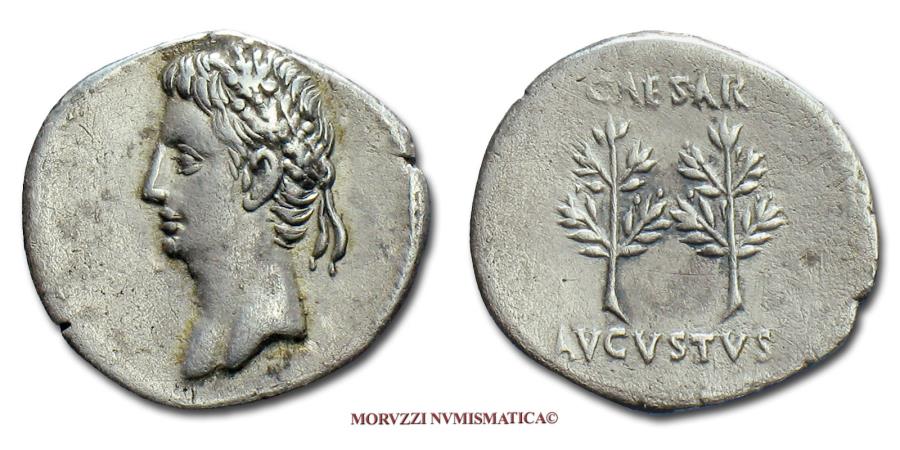 One which as we shall see later on also has significance with Christchurch based skinhead and Rhodesian mercenaries based in Christchurch who were involved in supporting the apartheid era in Africa during the 1980 and worked for some of Christchurch's most influential families in Humphrey Rolleston the man tied to South Canterbury Finance, Helicopter New Zealand and Scales Trading who once handled covert weapons shipments to Russia and pioneered New Zealand maritime links to Russia which date back to WWII and a more clock and daggers murky back room deals in the Far East in the name of power and wealth .

Then there our post script concerning Moore Russian Oligarch Mates:

Mike More is also currently chairman of the Altimos Foundation which is headed by anti Putin oligarchs formerly aligned with the old KGB The Foundation was set up by Altimois the telecoms investment arm of Russia's Alfa Group owned by Oil, banking and telecom interest in Russia and the Ukraine tycoon Mikhail Fridman Chairman of the Russian London based Alpha Group (Bank Alpha). Fridman is the seventh richest person in Russian as of 2017. The Foundation is registered in Gibraltar as a limited liability company and appear in the Consortium for International Journalism Panama Papers scandal linked data base.

Alfa Group incidentally is also Russia's top elite "A" Directorate of the FSB (formerly the KGB) an elite, stand-alone sub-unit of Russia special forces that answers directly to the Russian President. Their symbol is a sword surrounded by two laurels. Since the 1991 Soviet coup d'état when the ultra elite Russian version of Romes praetorian guard attempted to oust President Borris Yeltsin President Vladmir Putin has set about purging the former Red Palace internal security unit renaming it and replacing it with his own loyalist commanded by Vladmir Colonel Putin's body guard since1991.On 5 April 2016 Zolotov was promoted commander-in-chief of the new National Guard—and by Presidential Decree named a member of Russia Security Council the successor of the USSR Security Council or politburo which is top office that advises the President and the power base of Russia.
In 2019 Alfa Group bank was brought out by the Russian Group by Vladimir Putin amongst rumour its owner had being ordered by the Kremlim

Alfa Group was the creation of three Russian oligarchs: Fridman, Pyotr Aven, and German Khan. It has clout in Washington with many friends in the Republicans like Dick Cheney (former Vice President Under President George Bush and CEO of the multinational oil field services giant Halliburton). During the 2016 Presidential campaign, it drew the attention of the media, following a story by Eric Lichtblau and Steven Lee Myers,"Investigating Donald Trump, FBI Sees No Clear Link to Russia," New York Times, October 31, 2016 which connected the bank to trump. Alpha Group however also has many friend in the democrates as well. As of December 2017 Amsterdam Trade Bank (ATB), the Dutch subsidiary of Russia's Alpha Bank, has being under investigation by Dutch authorities for money laundering and has also being linked to the Panama files which list the word New Zealand in over 60,000 cases including extensive connection to the ANZ chair by John Key and West Pac.

Alfa Group has laundered money into 96 countries across the world. The Organised Crime and Corruption Reporting Project (OCCRP), which unearthed the scheme in 2014, dubbed Alpha Group "the Russian laundromat". In 2012 Its was investigated for money laundering in Cyprus using five Cypriot banks: Alpha Bank, Cyprus Popular Bank, FBME Bank, Privatbank International and Komercbanka (who all have a New Zealand connection). The Group was begun by three Russian oligarchs: Mikhail Fridman, Pyotr Aven, and German Khan. During the 2016 US Presidential Elections campaign, Alpha Group drew the attention of the media, as in a story by Eric Lichtblau and Steven Lee Myers,"Investigating Donald Trump, FBI Sees No Clear Link to Russia," (New York Times, October 31, 2016). The story showed the Russian bank had many friends in Washington including senior Republicans such as Dick Cheney (former CEO of the multinational oil field services giant Halliburton under George Bush). It however is also known to donate lavishly to the Democrat Party.
The Altimo Foundation declares it aims to make "social investments in projects which will promote cultural interaction and the communication of values between East and West with a commitment to supporting social cohesion and business expertise in developing economies"


Part Two Winston Peters and his Russian 'Kochsuckers' scabs to be continued.