The individual alleged to be Benton Tarrant was arrested by two officers senior constable Jim Manning and senior officer Scott Carmody. Two gentlemen with very interesting family ties and interesting mates.
MY 'SCUMBAG' MATE JIMBO.

Manning was at the centre of high profile feud with firearms activist Richard Lincoln who in 2010 showed police interpretation of then existing firearms laws was flawed in 2013. In September, 2015, Lincoln was taking a Heckler & Koch SL8 military style semi automatic firearm from Timaru to Christchurch so a gunsmith could work on it. He stopped to buy petrol and at a public toilet, both times taking the gun with him, alarming observers (so the police alleged without providing witness to document that allegation).
The judge Maze found there was no case for Mr Lincoln to answer on any of the charges the police case depended essentially on "improperly obtained and inadmissible evidence". The prosecution whose case had being in the pipeline for 21 months was withdraw by the Crown on the first day of the court hearing on June 19 2017. Judge Joanna Maze rejected police evidence that Mr Lincoln was mentally unstable and therefore not fit and proper to be in possession of firearms – The excuse given by police to conduct three unlawful searches of Mr Lincoln's home. Mr Lincoln was in the final stages of completing a law degree at Canterbury University, with a special interest in firearms law during which Richard Lincoln served documents and did legal research as he spent seven years completing his law degree and professional exams.

To practise law, the 56-year-old, with no violence offences or convictions, needed to show he was fit and proper person to be admitted to the bar as a barrister and solicitor. The Christchurch law Society rejected that application described as an "enduring frailty" of character partly illustrated by telling a police officer's wife her husband, Jim Manning, was a "lowlife scumbag thug" following Mr Lincoln attempt to file a private prosecution (rejected by the courts as a personal vendetta despite Judge Maze's ruling concerning the police's conduct) which follows several cases of what Lincoln called harassment several of which were recorded and caught on film. Or in light of the Independent Police Complaint Authority dismal record of acting independent when face with complaints concerning police conduct by those in the polices legendary named 'mates club'is its a matter of growing obviousness.
Richard Lincoln then applied unsuccessfully to the High Court last year to be admitted. His application to the High Court was denied on the ground that he could not satisfy the court that he was a 'fit and proper person' for admission, as required under the Lawyers and Conveyances Act 2006. On appeal to the Court of Appeal, Mr Lincoln submitted that High Court justice had erred by not taking into account that Mr Lincoln would, if admitted, be required to practise under supervision for at least three years. The court responded saying the defects in his character were evident as long ago as 1993 and had not diminished with time as his relentless pursuit of the police officer. That Lincoln's conduct had mirrored the conduct which had resulted in the District Court revoking his firearms license. A decision reversed on appeal and charges of his mental health dismissed by Judge maze in 2013 as Maze supported Lincoln claims of improper police conduct. The court also dismissed that his submission was supported by two character references both practising lawyers, one of whom had offer of employment for Mr Lincoln.
Mr Lincoln instead was determined guilty regardless of his repeated extensive past record of proving himself innocent.

A review of the affair makes clear Mr Lincoln is a passionate individual some may even say the word obnoxious applies. However it is equally clear he is an individual which the police and the legal profession old boys have being keen to demonize. That fact combined with a willingness for the usals suspects to report what was not clearly Mr Lincoln finest hours with out context of the full facts behind his feud with Jim Manning simply serve to underline the core charges by Mr Lincioln of nepotism and subterfuge of due process remain accurate and correct.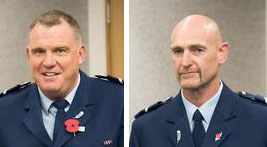 Jim Manning partner on March 15th was Scott Carmody who is listed as director of Iron Horse Ltd an earth moving firm with oil and water management. Scott Carmody is also listed along with his brother Russ as shareholder in Wakanarimiri Irrigation limited(WIL) Canterbury.
WIL -POWER

Wakanarimiri Irrigation limited(WIL) is a run-of-river scheme with resource consent to take water from the Waimakariri River to irrigate 23,000 hectares. It is one of the largest schemes in the South Island, includes a large private dam and has in recent month being in the news on several occasion namely over the issue of water use and water ownership. Its arterial system is comprised of nearly 1,100 kilometres of irrigation and stock water race and was officially opened on 30 October, 2009. The Waimakariri District Council provided an interest free loan to cover the cost of the resource consent applications, and guaranteed construction loans. In April 2005 the Company had 269 shareholders, with a majority of shareholders having fewer than 50 shares. It is now made up of 200 share holdings following the collapse of South Canterbury finance in 2006 and the buy up of smaller share holders.

By 2007 the ten largest shareholders of WIL had accumulated 35 percent of the total number of shares allocated, with the two largest shareholders being Landcorp Farming Ltd and the Ngai Tahu Forest Estates Ltd (Ngāi Tahu's Canterbury farming interest are headquartered at Kokomuka Lodge, in what use to be Eyre Lodge, which was originally owned by Scott Carmody and his brother Russ. WIL initially held a resource consent to take 5.5 cumecs of water from the Waimakariri river for irrigation and this has been progressively increased over time to 10.5.

WIL represents not only every Canterbury major land and water user but it highlights how over time those interests have shrunk as larger owners assimilate smaller owners. Its primary shareholders in turn emerge as major players in the water privatisation with interest through out the country in New Zealand's major irrigation and private dam projects. In addition to holding considerable interest in forestry and the carbon trading industry (soon to be the beneficiary of a major windfall due to the intended upgrading of the value of carbon credits).

WIL is in short ground zero for Christchurch's old boys network and the accumulation of natural resources and wealth. Canterbury home of the old school tie where it not what you know that counts but who you mates are.

THE MATES CLUB.
Scott Carmody the descendent of Christchurch settler family with Ngai Tahu heritage is also listed as a director of Pro Liberate Limited (1627217 REMOVED 2005). Its a firm with a rather unusual name that has a specific meaning.
Pro Libertate meaning 'For Liberty' it comes from the legend of Scottish hero William Wallace who was given an education by one of his uncles, by the priest of Dunipace, who taught him basic French and Latin, and instilled in him a love of freedom by teaching him a Latin verse – " dico tibi verum, libertas optima rerum: nunquam servili sub nexu vivito, fili" which translates as "my son, I tell thee soothfastlie, no gift is like libertie: then never live in slaverie"
Its the name of favoured by Scottish nationalists were its symbolised by a knight with sword and by Neo Nazi nationalists in the Ukraine (who in theory should be pro Russian but ultimately proves to funded and supported by western sources), where its symbolised by a Knight on back of the Ukraine's national colours the symbolism associated with the Ukrainian conflict which the Christchurch shooter Tarrant has himself being linked too, a proxy war between Russia and Nato. In Switzerland it represents anti-communist(but ironically pro Russian) right-wing political nationalism where it uses a Teutonic or Templar cross on a shield bearing red and white background and surrounded by a knights cross and the eagle of the Holy Roman eagle.

Today Pro Liberate is the war cry of militant fascist nationalism, the quintessential badge of the angry foot soldiers with a cause. An example of this is Pro Libertate Switzerland founded in 1956 in response to the crushing of the Hungarian Uprising of 1956. The longtime president of the association was Max Mössinger; currently it Thomas Fuchs author of 'A Concise Biography of Adolf Hitler' an openly gay MP whose spokes man for the ultra conservative far-right anti immigrant Swiss People's Party the largest political party in Switzerland in the late 1990s, that continues to strengthen across Switzerland in the 2000s.
Carmody ancestry is of Irish descent with shared Ngai tahu heritage.
Carmoudy is also listed as a director of Burnt Scorpion (removed), a name which the knights of the Pro Liberates, be they Scottish Ukrainian or Swiss, all associated with the Masonic Rank of 30th degree, under the branch of Freemasonry known as the 'Scottish Rite' and the specific mythology concerning the 14th century betrayal of monastic order the Knights Templar. In addition to corresponding to the astrological positioning of ecliptic longitude (in this case of Mars) upon which esoteric masonic lore orientates around. The 30th degree of Scorpio is called the point of liberation and the last five days of that astrological cycle the 'burned road'.

The 30th degree in turn is known as the Knights of Kadosh where it shares the motto of Scottish Swiss pro-liberate nationalist movement "God, country and liberty". A Kadosh was a public person, who possessed the privilege of entering into hostile camps without the fear of losing his personal liberty but appears in modern interpretation to equivalent of a busier gangs sergeant of arms e.g the bruisers you send around when some needs a clip in the ear . The doctrine of the Kadosh system (under masonic lore*) followed the persecutions of the Knights Templar, by Philip the Fair of France, and Pope Clement V, whose surviving member fled into exile into nations such as Scotland.

* Masonic lore and official history do not always match up but its the myths as those who pursue belief system believe it to be in their own social circles.
http://www.masonicdictionary.com/kadosh.html
https://en.wikipedia.org/wiki/Knight_Kadosh
http://www.lundyisleofavalon.co.uk/templars/tempic054.htm
The theme/fantasy of monastic crusaders, the sergeant of arms or bruisers for 'greater good' is not only contained in Tarrant manifesto the Great Resistance but in the rambling theology of Norwegian mass shooter Anton Brevik. Brevik like Tarrant boasted membership to a so called 'Masonic Templar order' and saw himself (or at least wish to portray himself) as an elite solider, a Kadosh, of powerful secret order on a holy mission.
The truth of those statements is entirely speculative, as to date beyond the claims of grandeur made by the psychopathic fantasists themselves, there has not being one shred of proof of their actual masonic credentials. And if they are mason the masonic lodge has chosen to remain silent with a we neither confirm or deny attitude.
Whats not speculative is the fact that these fantasist, whether playing masonic dress up or not, desperately with a pathological desire, wish to identify with a myth whose heraldry in white wing nationalism is solidly documented. A view shared by numerous male dominated clubs, misogynistic and self entitled in nature, with strong links to both the police military and intelligence staffed by individuals who share similar conservative values and right wing beliefs and symbols. Its strange to say the less that one of the hero cops has not one but two companies orientated around the same 'Scottish Rite' myth the shooter himself identified with. That the other had on going feud with a prominent arms right activists only add to the picture of peculiarity.
Masonry of course is first and fore most at the top of the list of societies within what the kiwi cops themselves nick name the 'mates club'. The term they use when referring to the echelon within the police's own hierarchy that is a closed shop. One with history for bullying, nepotism and conservatism as senior officers recruit in turn from the ranks of their mates, those from good christian colonial families whose sense of right and wrong draws inevitably from their own sense of self entitlement and right to dominate and control. "God, country and liberty" as long as that liberty goes to the ones with the weapons and they alone are the righteous knights who get to wield a swords and wear a shiny badge.

https://www.rnz.co.nz/news/national/398445/ex-officer-says-bullying-in-police-impacting-on-public-too
Its not a secret the issue of the police and Free Masonry collusion, the concern of an abuse of power, has long being an issued. One covered in some of the most well recognised and established news media outlets in the UK.
Recognised in the UK ( but sadly not the New Zealand) as an issue so serious it saw in 2004, following scandal caused by Operation Tiberus, an internal investigation, a complete over all of the UK police complaints authority. A review undertaken with no less the help of the daughter of senior New Zealand police officer whose own scholarship was its self the beneficiary of a Freemason donation New Zealand future Prime Minister Jacinda Adern. Those reviews were later dumped when they too failed to stem the issue of old boys net work corruption.

https://postmanproductions.wordpress.com/2019/08/31/the-second-battle-of-naseby-british-constitutionalism-dirty-deals-done-dirt-cheapor-why-the-rounds-heads-sucks-as-badly-as-the-kings-cavalry/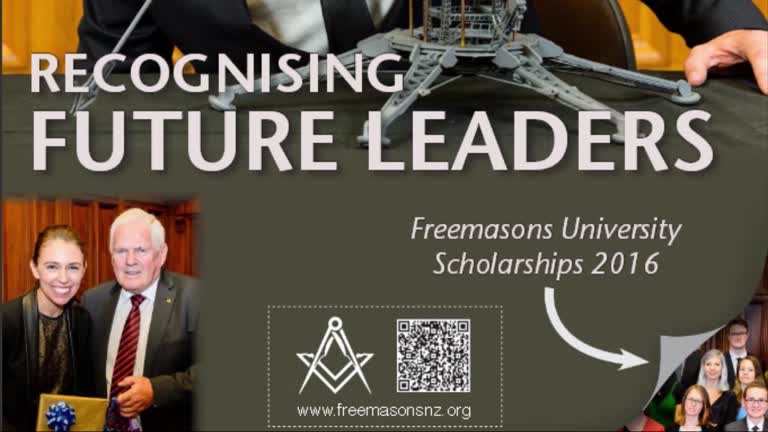 Begging the original unanswered question is the man we know as Brenton Tarrant an agent of hate acting alone, someone who jumped when opportunity presented itself? Or was he pushed, a manipulated cleaner of other people dirty laundering and compromised secrets.
Clearly their are number of issue concerning March 15th which simply don't ad up. That now includes the background of the two arresting officers who just happened to be on hand to make the arrest of person who in reality we still no little beyond allegations and state spooned data.

Issue which are unlikely to be addressed as Adern choose to hold an inquiry behind closed doors over seen by handpicked mates who make sure the inquiry produces the desired results and awkward question or concerns of the public never get raised. This is a decision which has being "slammed" by the victims family and opposed by the race relation Joris de Bres, who held the role from 2002 to 2013, said the majority of evidence to the Royal Commission of Inquiry into the Attack on Christchurch Mosques on 15 March 2019 should be made public, rather than suppressed "I totally understand that some evidence, particularly in relation to intelligence security concerns and the right to a fair trial, has to be suppressed, but that surely doesn't apply to the vast majority of information being obtained from state agencies," he told RNZ.

https://www.stuff.co.nz/national/christchurch-shooting/114437116/former-race-relations-commissioner-slams-inquiry-into-christchurch-mosque-shooting
Its all looking rather matey.