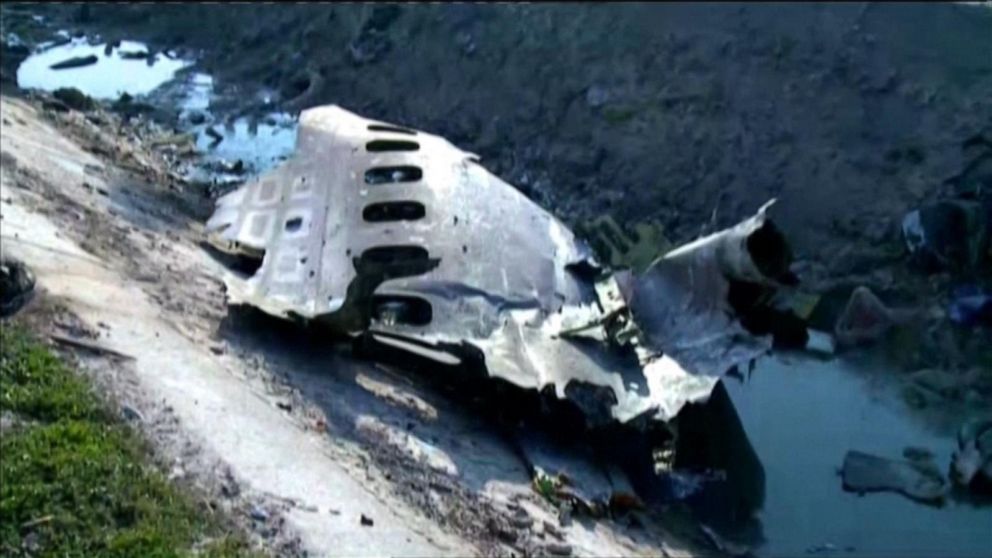 Following tension in Iran, in an increasingly lethal game of tit for tat, its being suggested Trump may be only playing brinkmanship. That he has no real intent other than posturing. This maybe true but what Israel's Saudi (or more accurately the right wing fraction who control Israeli military industrial complex and unfortunately get every day Israeli's lumped in with a form of globalism which has no more to do with Judaism than Italian Catholics should be assumed instantly to be in the mafia) plan is not so clear. While parties involved in oil, arms and cornering the energy market, may also see an opportunity in the tension to exploit crisis and make a dollar.
Ben's World looks at a the recent plane crash in Iran to high light this. The cause is still unknown, relating to the Ukrainian air plane carrying 180 passengers and crew which crashed near an airport in the capital, Tehran. A crash which US authorities are now saying was caused by Iran's own missile defence systems. An explanation which Iran seems to be accepting for the moment. Though the planes hack-able Automatic Dependent Surveillance – Broadcast (ADS-B) may provide a clue.

The crash is super significant to the energy sector as the planes passenger manifestos includes;
A BP senior reservoir engineer Sam Zokaei. His trip to Iran comes as US Treasury approves BP's Iranian consortium in the North sea and occurs after the discovery of a super oil field. The find would add around 34 percent to the OPEC member's current proven reserves, estimated by energy giant BP at 155.6 billion barrels. The new reserves, if proven, would lift it to third place, just before regional arch-rival Saudi Arabia. It would also allow Iran greater control of global oil prices. The field is located near the Iranian Iraqi border.
Also on board was Mehdi Eshaghian graduated with B.Sc. degree in Mechanical Engineering from Sharif University of Technology, the home of Iran's nuclear program. In September 2018, Mehidi worked on designs for improving the efficiency of batteries used in electric cars and had back ground in automation and robotics.
In January 2020 Lockheed Martin took giant steps to become a major player in the energy sector announcing it plans to launch the world's first flow battery.. A battery that could be used in large scale commercial or infrastructure projects "[We're] talking about applications being major grid-scale, multiple megawatts, to hundreds of megawatt-sized storage. We want to do larger projects: the economies of scale certainly work out better on larger projects."

Lockheed martin is also major client of Saudi Arabia whose UN Agenda 2030 strategy orientates around them become a world leading manufacturer of smart weapons and smart technology. Technology which is reliant on lithium battery technology.

The plan includes New Zealand and Australian firms such as Radiola and Trimble plus local software and artificial intelligence design firms who are providing software and design.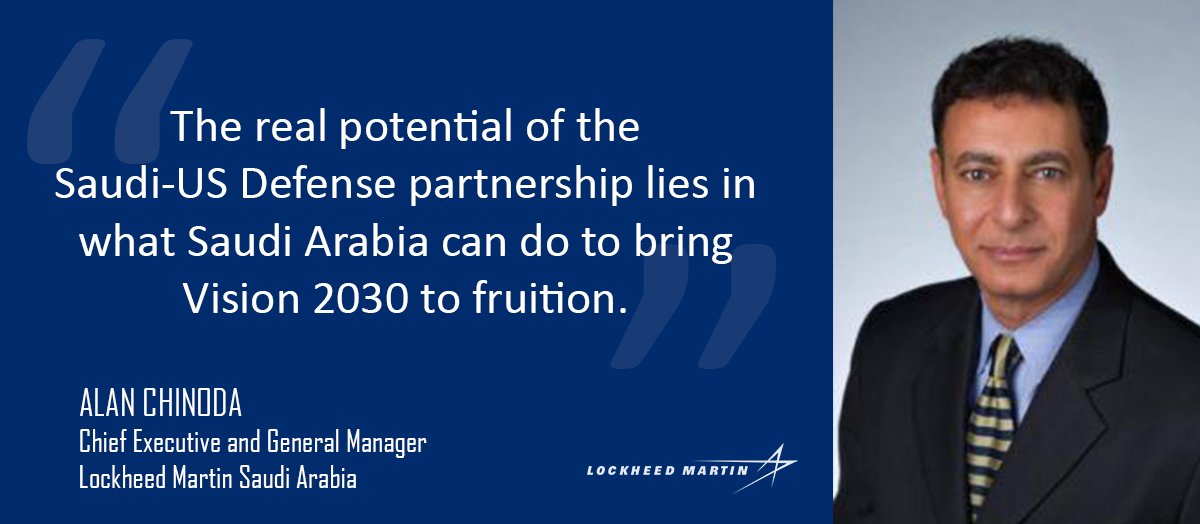 Lockheed in conjunction with firms such as BAE and Raytheon (known for it role in building missiles) today helps run or has contracts involving the US New Zealand's Antarctic program, New Zealand and Australia's police military and intelligence services. Lockheed also fund New Zealand's privately owned space program Rocket Lab which aims to launch one flight every two weeks in the near future for civilian and military contractors.

Lockheed is also deeply involved in the proposed trillion dollar industry deep-sea mining for rare metals in the Pacific that well be used in the power sources of evolving telecommunications, satellites and military technology. This in fact is a part of the UN Agenda 2030 sub program Samoa Pathways (P.A.V.E.) which plans to use the Pacific islands for manufacturing and providing a cheap mobile workforce. In addition to being the source of raw materials used in communication space, smart cities, telecommunications and smart weapons. Its an industry estimated to have trillion dollar net value. Thats not including side line industries such as proposed biotech as the seafloor mined not for minerals but pharmaceutical booty as well.

https://www.energy-storage.news/news/lockheed-martin-locked-onto-2020-flow-battery-launch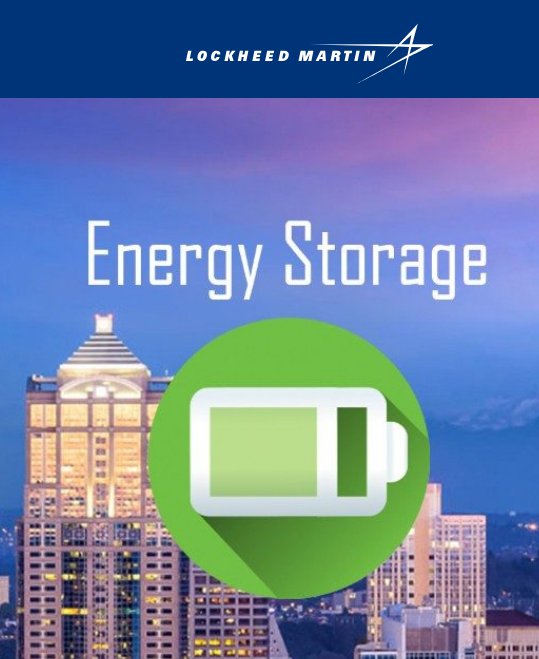 Also on board Laing O'Rourke engineer Saeed Tahmasebi according to the BBC.
Laing O'rourke subsidiary is Crown House Technologies (CHt) is one of the UK's leading building services providers, delivering high-quality, life-cycle solutions for clients. Its Data Solutions division is an international provider of business-critical information management infrastructure, including banking data centres.

Ben's World believes further details will come to light identifying employees of cyber security and cloud storage firms also on the plane. While Canadian universities are mourning more than a dozen faculty and students who died when Ukraine International Airlines Flight PS752 flight crashed in Iran on 8 January. These include;
University of Alberta faculty members Pedram Mousavi an electrical (and computer) engineer (whose Linkedin profile has being taken down) and Mojgan Daneshmand and electromagnetic spectrum engineer who was focusing on Radio Frequency Microsystems for Communication and (electromagnetic) Sensing, telecommunication technology like 5G and GPS. Hogan University lost a graduate student, Amir Saeedinia, who was travelling from Iran to begin his PhD in bio medics and had a background in computers, physics and petro-engineering. On the 9th of January, the university identified seven faculty members listed as passengers including Arash Pourzarabi and Pouneh Gorji, graduate students in computer science who were returning to Canada after their wedding in Iran (both their Linkedin profiles have being taken down). Alma Oladi, a graduate student in U-Ottawa's, was killed as well, she was completing a PhD in mathematics, the university said. At least five University of Windsor School of Engineering were listed as passengers. Other Iranian academics from around Canada were lost from the disciplines of medical biotech arena and arts.

Known disinformation sites have also focused on passengers but are marked by omission of the passengers actual education qualification and extensive speculation concerning nano technology were not one shred of empirical data is however offered up.
https://sites.ualberta.ca/~mdlab/
https://www.nature.com/articles/d41586-020-00048-x
A January 2019 press release by the company Laing O'rourke high lights the firms also service UK nuclear arms industry in conjunction with firms like Serco, Babcock, BAE Arments and Lockheed Martin. Its headed LAING O'ROURKE PARTNERS WITH KEY INDUSTRY NAMES TO DESIGN NUCLEAR POWER STATION and identifies that the UK Research and Innovation (UKRI) has provided initial funding of £18m for a Rolls-Royce-led consortium (including Laing O'rourke). The consortium will develop a Small Modular Reactor designed and manufactured in the UK for civilian energy use and for powering large industrial use batteries.

http://www.laingorourke.com/media/news-releases/2019/laing-o-rourke-partners-with-key-industry-n
ames-to-design-nuclear-power–

Laing O'Rourke is supporting Australian Defence's operations in the Northern Territory delivering the Larrakeyah Defence Precinct Redevelopment Program as managing contractor. It believed to be partnered with Lockheed on the Australia submarine program.
The Stockholm Institute for Peace Research reports Australia is now the sixth-largest arms importer in the world, increasing its acquisitions by 65% between 2010 and 2014, compared with the four previous years. 68% of the arms comes from the US with a large percentage of that taken up by Australia purchase of Lockheed Martin F-35 worth nearly Aus 13 billion.

https://www.theguardian.com/australia-news/2015/apr/03/australias-arms-imports-surge-after-costly

https://www.space.com/trump-creates-space-force-2020-defense-bill.html

https://www.forbes.com/sites/elizabethhowell1/2019/11/18/lockheed-martin-receives-33b-for-us-air-force-satellites/#5b0b0f5e148e
CNN report that "A tweet from Sharif University suggested that a further 12 former students were among the dead, but their identities are yet to be confirmed".
https://www.linkedin.com/in/mehdi-eshaghian-634082152/?originalSubdomain=ca

Established in 1966, the Sharif University of Technology (SUT) plays a significant role in Iran's ballistic missile and civilian nuclear programs. It lays at the heart of the 2012 nuclear scientist murders including Mostafa Ahmadi Roshan, a former graduate of Sharif University and, until his death, the deputy director of the Natanz uranium enrichment facility who was killed in a targeted bomb attack, the forth Iranian scientists working on uranium enrichment known to have being assassinated.
In 2018 Israel attempted to subvert Iran international nuclear accord alleging it had a trove trove of Iranian nuclear documents stolen by Israeli spies that showed that Tehran obtained explicit weapons-design information from a foreign source and was on the cusp of mastering key bomb making technologies when the research was ordered halted 15 years ago. The stolen documents contain no revelations about recent nuclear activity and no proof that Iran has violated the 2015 nuclear accord it reached with the U.S. and five other global powers.
CNN reported, on two quakes near Iran nuclear reactor Bushehr which came on the same day as the air raids against US targets in Iraq, "In a dramatic day for Iran, the two quakes happened just hours after the country fired a number of missiles at two Iraqi bases housing US troops, in retaliation for the US' killing of a top Iranian general last week. In the wake of Qasem Soleimani's killing last week, Iran said it was ending its commitment to the 2015 nuclear deal with world powers.Opened in August 2010, Bushehr is not only Iran's first nuclear plant but the first civilian reactor in the Middle East".

On January 8th after the US missile strike Busher nuclear reactor was rattled by two earthquakes which the corporate papers reported were not related but natural events.
https://www.indiatoday.in/world/story/iran-earthquake-bushehr-nuclear-plant-1634863-2020-01-08
https://www.thetimes.co.uk/article/israel-flies-stealth-missions-over-iranian-nuclear-bases-8rnqkcf0b
In March 2018 The Times UK reported on the plan to use Israeli Lockheed Martin stealth bombers to target Iran reactors. "Israel has been flying its new stealth fighter-jets over Iranian nuclear bases, according to a Kuwaiti newspaper that is thought to be used as an outlet for Israeli messages to the Arab world. The al-Jarida newspaper claimed this week that two of Israel's F-35 fighters flew over Syria and Iraq to reach Iranian airspace and were undetected by radar. Israeli officials did not respond to the report in the newspaper. The new planes have the capability to fly from Israel to Iran twice a day without stopping".

The Israeli Ministry of Defense has awarded American aerospace manufacturer Lockheed Martin with a further estimated $42 million to operate its F-35 training centre, the Ministry announced Tuesday. Lockheed Martin will also be responsible for the Air Force's training centre for the next decade.

The Lockheed training centre, which is home to the full mission simulator (FMS) at Israel's Nevatim air base, is located southeast of Be'er Sheva which is also where the US chose to base it X-Band or FBX-T radar, some times known as land based HAARP a reference to the ionosphere used in missile defence and controversially (but less so as time marches on) geo-engineering and tectonic or geo-warfare.
On January 6th 2019 Lockheed F-35 was also involved in the testing of the use of civilian gps based telecommunications for military purposes.

Starlink testing of the assimilated military civilian networks took place over Australia and New Zealand as part of the Space X Starlink net work which now pass over New Zealand around 10-30 to 11 pm shortly after the current passing of the ISS space station which flyover New Zealand on a similar orbit. Both assets pass over the 45th Southern latitude, line which cuts through central Otago New Zealand, where the new Leolab facility (whose funding remain murky) has recently being built.

Despite an absence of corporate reporting in New Zealand the Starlink network, which look like a line of travelling 'UFO's', have being seen by thousands and widely acknowledged in the corporate press overseas as New Zealand's own local media remain quiet on this significant development. Eventually the network will extend to over 30,000 satellite with other companies planning to launch operations of a similar scale to provide a web of signal powers that can transmit and boost signals any were on the earths surface.
The US Military quietly took over New Zealand airspace in 2016 (having taken over military communication following New Zealand immersion into the Iraq Afghanistan conflict post 9/11) with insertion of US military contractor (and interlocking family of the usual suspects) who are now in charge of NZ air traffic control computers and will include satellite tracking.

My 1999 best seller State Secrets reported on similar "long term"' insertion by US intelligence of its people into the Civil Aviation Authority and telecommunication sector for future operations and the assimilation of civilian military systems.

The 2016 take over began at the end of June, following a nationwide crash of New Zealand's air control system, which grounded flights across NZ, NZ Airways signed in response a memorandum of understanding to work with United States air traffic management company Aireon to develop space-based air traffic surveillance in the Asia Pacific region called Automatic Dependent Surveillance – Broadcast (ADS-B) and known to be vulnerable to hacking.

NBC confirmed the downed Ukrainian 737 included the state-of-the-art Automatic Dependent Surveillance-Broadcast, or ADS-B, system "which automatically transmits altitude, airspeed and location and generally indicates that an aircraft is not part of a military operation.. while even a civilian phone app like Flight Aware could have identified the plane as a civilian aircraft from its ADS-B system. This is assuming the system has not being interfered with. 

https://www.networkworld.com/article/2162701/hackers-say-coming-air-traffic-control-system-lets-them-hijack-planes.html

https://www.facebook.com/postmaninvestigates/photos/a.165377493520849.37519.165364613522137/1223742004351054/?type=3&theater

https://www.nbcnews.com/news/world/ukrainian-jet-crashed-killing-176-appears-have-been-shot-iranian-n1112996
A situation replicated in Australia where civilian and military assimilation of telecommunication networks also involves Lockheed Martin (The irony partners have also included Huawei the controversial Chinese telecommunication firm believed to have compromised the entire Five Eyes network via dubious tenders and corporate strategic partners model)

https://www.atc-network.com/atc-news/frequentis/digital-air-traffic-control-towers-a-step-closer-for-new-zealand
https://www.frequentis.com/index.php/en/pr/tactical-air-defence-radar-system-tadrs-communication-upgrade-royal-australian-air-force-now
https://www.stuff.co.nz/business/industries/69698659/airways-air-traffic-control-radars-to-be-decommissioned-by-2021

The 2015 take over of Australian New Zealand traffic control and preparation for the civilian air traffic for satellite tracking came as the Saudis "declared their readiness for the Israeli Air Force to overfly Saudi air space en route to attack Iran if an attack proved necessary," . The move will reportedly allow Israel's F-35 Lockheed planes to bomb targets in Iran by offering a shortcut, which will save fuel and time. The Saudi position was confirmed during multiple diplomatic talks, according to the TV report. "The Saudi authorities are completely coordinated with Israel on all matters related to Iran," the European official from Brussels was quoted as saying.
www.rt.com/news/235923-saudis-airspace-israel-iran/

Lockheed Martin has being highly active in New Zealand having hosted the Lockheed Martin Arms Expo on November 16th 2016 to mark New Zealand burgeoning arms market. A market which largely focused on the areas of cyber security, smart based technology and space based technology e.g. Rocket Lab.

The arms expo was hosted on the same date the electronic warfare behemoth the USS Sampson entered New Zealand waters on the same day as the Kaikoura earthquakes coordinating with the joint exercise Mahia Tangoroa (an exercise orientated around an "unconventional common threat"). The USS Sampson became the first US warship to visit New Zealand in thirty five years ago when Labour declared New Zealand nuclear free following the public response to the Rainbow Warrior bombing carried out by the French government a follow NATO ally.

In 2018 Deputy PM Minister Winston Peter's announced that no New Zealand would not be asking the USA to declare whether a long range nuclear bomber, a B52, was carrying nuclear weapons. This follows the Jacinda Adern led Labour government inviting the USA to send the large nuclear weapons capacity carrying bomber to be part of the 2018 Wings over Wairarapa. It came as the Adern's government signed off on the tenders for a proposed twenty billion dollar spend up (over ten years) made under the National government. Lockheed stand to be one of the benefactors of that deal.
Lockheed Martin also helps fund (along with the US navy) Rocket Lab, located near the mineral rich Mahia Peninsular, were next generation hyper-sonic rockets (fuelling the current arms race between the super powers) are launching a number of US defence satellite in addition to satellite such as Auckland University of Technology QuakeTek.

QuakeTek is looking at the relationship between the ionosphere and the earth tectonic plates and signal propagation for the purpose of "societal needs" and is signed off by New Zealand's Minister of Economic Development a pro big business agency.
Increasingly mainstream media is acknowledging the reality of geo-engineering and geo-warfare technology. It now reports on a number of ionosphere based projects run by Russia and China. These are similar to existing US technology (largely manufactured by BAE and Lockheed) and like the USA used for both military and scientific use. Mainstream media now openly admits the manipulation of the weather [geo-engineering] and that manipulation of the electromagnetic spectrum is possible. An acknowledgement which comes after a decade of denial and ridicule by the same media who had said other wise for over a decade. These sources now admits that magnetic field we use in GPS technology has a direct relation ship with tectonic seismic activity.
To be fair one of the genuine issues which long terms critics (who opposed the idea that such technology may be used specifically for stimulating seismic activity) was the issue of propagation of signal strength needed for such feats. The signals required to initiate such stimulation of even ionosphere based plasma fields (which is were the real punch of such technology comes from) were simply not powerful enough.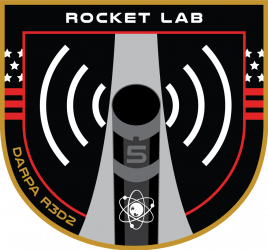 In March 2019 Rocket Lab launched the US Defence DARPA R3D2 antenna (a week after the Christchurch shootings). Its goal is to boost signal propagation for ground based antenna involved in manipulating the earth electromagnetic spectrum for military purposes. It will additionally be supported by a global grid of telecommunication satellites linked into a ground based civilian GPS networks – part of the interconnecting the 'Internet of Things' (IOT). Technology backed up at its core by a legion of 5G ground based networks. Ground based transmission and the issue of propagation suddenly got a whole lot of kick.

Unsurprisingly the launch of R3D2 in NZ occurs simultaneously as New Zealand's 5G nation wide roll out begins. Sold with a promise of more data and stronger signal power to ground users and the orbiting satellites above. It comes as in Central Otago the space debris tracking radar LeoLab was opened just last last year.

Leo Lab is located on the 45th south latitude line where the civilian military assimilated Starlink will pass over only four years after NZ airspace was quietly prepared in advance for our valuable role as a land locked aircraft (USS CVN Aotearoa) that can act as a weapon and communication platforms for the USA new Space Force's and their most advanced next generation toys.

Toys which have made firms like Lockheed Martin both rich but also immensely powerful as they are poised to become not just an arms provider but an energy provider.

Even if it means painting a target on the people of New Zealand Australia and the Pacific.