Ben Vidgen.
A GAME OF DRONES

Ben's world looks at the VIP visitors down under and their role in shaping the post Coronoavirus technocracy that will rise out of the crisis to the benefit of an emergency group called the .01%'s

NZ eyes $7.9b potential boost from drones.

Yet as I go to write PART TWO I can now update that last sentence and confirm that the coronavirus is pushing Amazon's drone airline ambitions on line and yes it has a New Zealand component.
In 1997 Bezos, inspired by a statistic he discovered while working at a hedge fund in the '90s, that found web usage was growing at 2,300% a year, said, "This is the very beginning. This is the Kitty Hawk stage of electronic commerce."
Coronavirus now means it's safer for many human-to-human interactions to be done remotely. The virus has cleared the way for robots and automated technologies to not just help out but overcome obstacles previously in the way, namely the objections that would arise over the elimination of the need for human labour and with it workers' rights.
Further, the coronavirus is likely to spell the end of jet airline traffic which will be replaced by travel only for the very rich, and was one of the issues being discussed in March, when global sustainability leader Sir Jonathon Porritt, who also works for Air New Zealand's Sustainability Advisory Panel, met with the panel for lunch, this March. The symposium in Gisborne also included visiting Swiss VIP Brian Pearce, Chief Economist, International Air Transport Association (Switzerland). Days earlier the Swiss economist had stated the air line industry stood to lose $US113 billion from the CV-19 epidemic. That figure has since be reappraised to $US250 billion.
https://www.airnewzealand.co.nz/press-release-2017-air-nz-sustainability-experts-gisborne
https://www.cnbc.com/2020/03/05/coronavirus-iata-warns-passenger-revenue-could-fall.html
Drones are seen as the cavalry to international air travel woes.
This was something Bezos anticipated in 2013 with ambitious plans to use unmanned aerial vehicles to bring down costs and cut delivery times. High-tech upgrades across Amazon's logistics networks, including automated warehouses, are being implemented.  
All taking place as fifth-generation cellular network, or 5G, rolls out, insuring drone airlines will become a reality.
According to Ericsson's latest Consumer & Industry Lab insight report, with the help of 5G technology, drones are set to revolutionise multiple industries, not just e-commerce.
CNET reports (and LinkedIn confirms), Amazon this month hired ex-Boeing 787 program vice president David Carbon to serve as its vice president in charge of Prime Air, "Amazon's future drone delivery system designed to safely transport packages to customers in 30 minutes or less."
In August Amazon formally requested FAA approval to operate as a Part 135 unmanned air carrier to conduct commercial drone deliveries in the United States. The 29-page letter sent by Amazon also requests a number of waivers, including allowing the company to use aircraft that don't have an airworthiness certificate.
In New Zealand the Government released a plan for drones in July 2019, which Transport Minister Phil Twyford said is estimated to be worth up to $7.9 billion to the economy. 'Taking Flight: an aviation system for the automated age', sets out the Government's vision for how drones can be better integrated into the current transport system to develop a thriving, innovative and safe sector.
Twyford said drones "would deliver economic benefits by doing tasks that are time intensive, expensive, and risky – such as monitoring crops, inspecting power lines and helping with emergency operations".
Twyford cited as an example of the innovation already under way, Zephyr Airworks, who have partnered with Air New Zealand to test and develop its self-piloted, electric air taxi here in New Zealand. Almost 1000 test flights have now been undertaken, at a base in Canterbury and one in the United States – under an experimental aviation licence.
Zephyr falls under the umbrella of Wisk, and like Bezos, can be tied to DARPA.
Bezos' grandfather Lawrence Preston Gise, whom Bezos describes as a 'good old boy', in fact worked for DARPA in the late 1950s; in 1964, Congress appointed him manager of the Atomic Energy Commission's Albuquerque operations office, where he supervised 26,000 employees in the AEC's western region, including the Sandia, Los Alamos, and Lawrence Livermore laboratories.
Wisk CEO Sebastian Thrun is a professor, innovator, and CEO focused on world-changing ideas. Widely credited as the "godfather of the self-driving car," in 2006 he came to Bohemia with Stanley, a Stanford-built Tuareg that won the 2005 DARPA Grand Challenge for driver-less technology.–
Headquartered in Mountain View, CA with locations in Atlanta, GA and New Zealand, its New Zealand director is Anna Kominik.  
Anna is currently the independent Chair of the Electricity Retailers' Association of New Zealand (ERANZ), is a member of the New Zealand Institute of Directors.
Wisk was established in 2019 as a joint venture between The Boeing Company and Kitty Hawk Corporation (whose prime backers is Larry Page the co founder of Google).
Wisk signed a memorandum of understanding in February 4 2020 ( four days after 30 January 2020 which is when the World Health Organisation announced a global pandemic), with the government of New Zealand, to conduct a flying taxi trial, using its all-electric, self-flying aircraft.
https://www.nasdaq.com/articles/ex-boeing-exec-to-lead-amazon-drone-delivery-biz-2020-03-30
https://www.reuters.com/article/us-china-virus-drones-breakingviews/breakingviews-china-virus-may-fast-track-drone-flight-idUSKBN2000AJ?fbclid=IwAR3WLpuEG4d2ZIbz0cFSv71Ni8jxC56-w11EX1E9YZEH1bEYyJKDV55v7e891182272_2349433432018225_5138760402082988032_n
Drones technology is reliant on a full role out of the 5G network, such as that currently unfolding in New Zealand, and comes in synch with the January 2020 roll-out of Elon Musk's Starlink internet connected satellite network which is being launched with trials that include the US Pentagon interface with, (or the assimilation of,) the civilian telecommunication network.
The system will also rely on access to rare minerals such as lithium, which can be found in the Pacific and in New Zealand's mineral belt located in regions of the South Island, Taupo and the Coromandel.
DRONE MAPS GET DRAWN UP.
An area which recently attracted attention after another mystery air flight drew wide spread public and media focus.
Specifically a leased Taiwan Air Eva Jet which drew attention from coronavirus-jittery sky watchers with its highly unusual loop-the-loop flight which took it over White Island and the DARPA Lockheed funded Rocket lab facility at Mahia peninsular (where a joint Australian US communications network launch was to have taken place in three days time but has being put on an indefinite hold due the lockdown).
https://www.tripadvisor.co.nz/ShowTopic-g1-i10702-k11961205…
https://www.newshub.co.nz/…/mystery-of-random-air-new-zealand…
The Air New Zealand's flight gets mentioned in this article four reasons;
1. The interest in the aircraft came from those who maintain NZ is used for geo engineering biowarfare and military research.  

Which in my thirty plus years of reporting is a true and accurate perspective (regardless of how badly it gets down played or the allegation is derided by the big corporate financed press). Classified defence research, conducted within New Zealand, has always being notoriously one sided and short term memory focused in the corporate controlled media's editorial. For it routinely obliterates or ignores events that contrast its own dogma on this topic. For example its the lack of interest in the military partners of the East Coast Hawkesby based Rocket Lab which include DARPA and Lockheed Martin.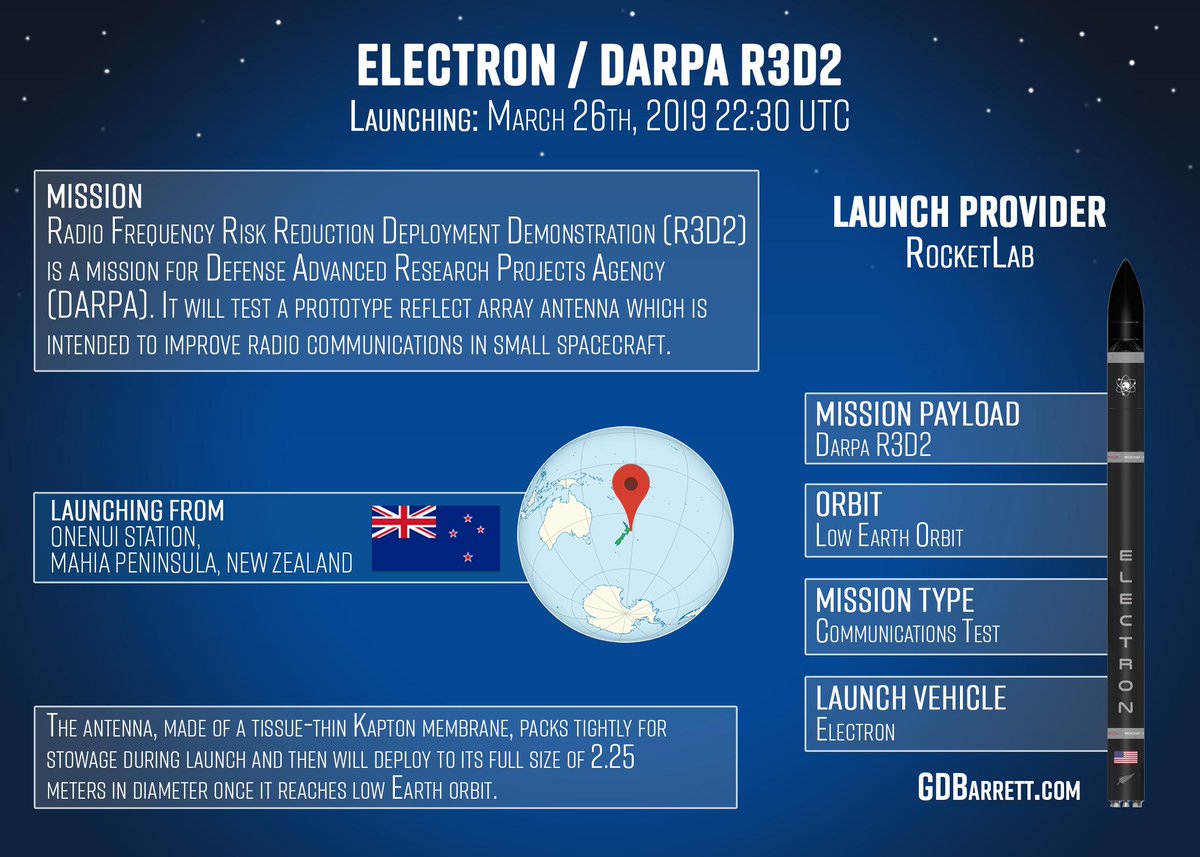 2. Air NZ's recent ramping up of its marketing for Predator-free 2050 and the 'sustainable' economy strategy which will include GPS data navigated drone technology. Technology which is also to be used in the concept of drone based air travel. And it comes not just as a sole Air New Zealand flight was spotted but rather a raft of aircraft have being seen in NZ skies, identified on flight tracker as engaging in a mysterious aerial survey.

This in addition to similar aircraft and mystery drone flights spotted world-wide (owned in cases by companies also possessing specialised aerial spray technology) whose exact purpose remains unclear but who are clearly being funded by local government.
Potentially these government funded aerial surveys include GPS data needed for mass drone flights; potentially many other tasks are being conducted simultaneously by this network of aircraft, ranging from mineral surveying to social engineering and GM-related, post crisis crop and carbon tax related audits.
https://www.scoop.co.nz/stories/SC1911/S00054/new-technology-to-tackle-predators.htm
NOTE FOR EASE OF READING WE RECOMMEND YOU FINISHING READING THE MAIN STORY THEN CLICK ON THESE FB LINKS.
3. The aforementioned meeting held in Gisborne to discuss tourism and the sustainability of air travel was made up of;
Sir Jonathon Porritt, Co-Founder and Director, Forum for the Future (United Kingdom) who passed away days later age 68.
Dame Anne Salmond, New Zealand anthropologist, writer and distinguished professor of Maori Studies, University of Auckland (New Zealand)
Sir Rob Fenwick CNZM, entrepreneur, business person and conservationist, Chair of Predator Free 2050 and The Kiwi Trust (New Zealand)
https://menafn.com/1099891209/IATA-media-briefing-on-COVID-19
Dr Susanne Becken, Director of Griffith Institute for Tourism and Professor of Sustainable Tourism, Griffith University (Australia)
Derek Handley, social entrepreneur, Founder of Aera Foundation (New Zealand)
Suzanne Hunt, Founder and President, HuntGreen LLC and biofuels expert (United States) involved in helping the US Pentagon alter its reliance on oil.
IATA forecasts $29.3bn net profit for airlines in 2020.
Brian Pearce, Chief Economist, International Air Transport Association (Switzerland) who three days before the Gisborne meeting took place stated, "On March 5, we estimated that industry revenues could take a hit of up to $113 billion as a result of what we thought then would be a worst-case scenario".
All of this takes place against a backdrop of Saudi Arabia flooding the market with ultra cheap oil on March 10th in an attempt to hurt the US market.

THE CORONAVIRUS GEO POLITICAL CHESS BOARD.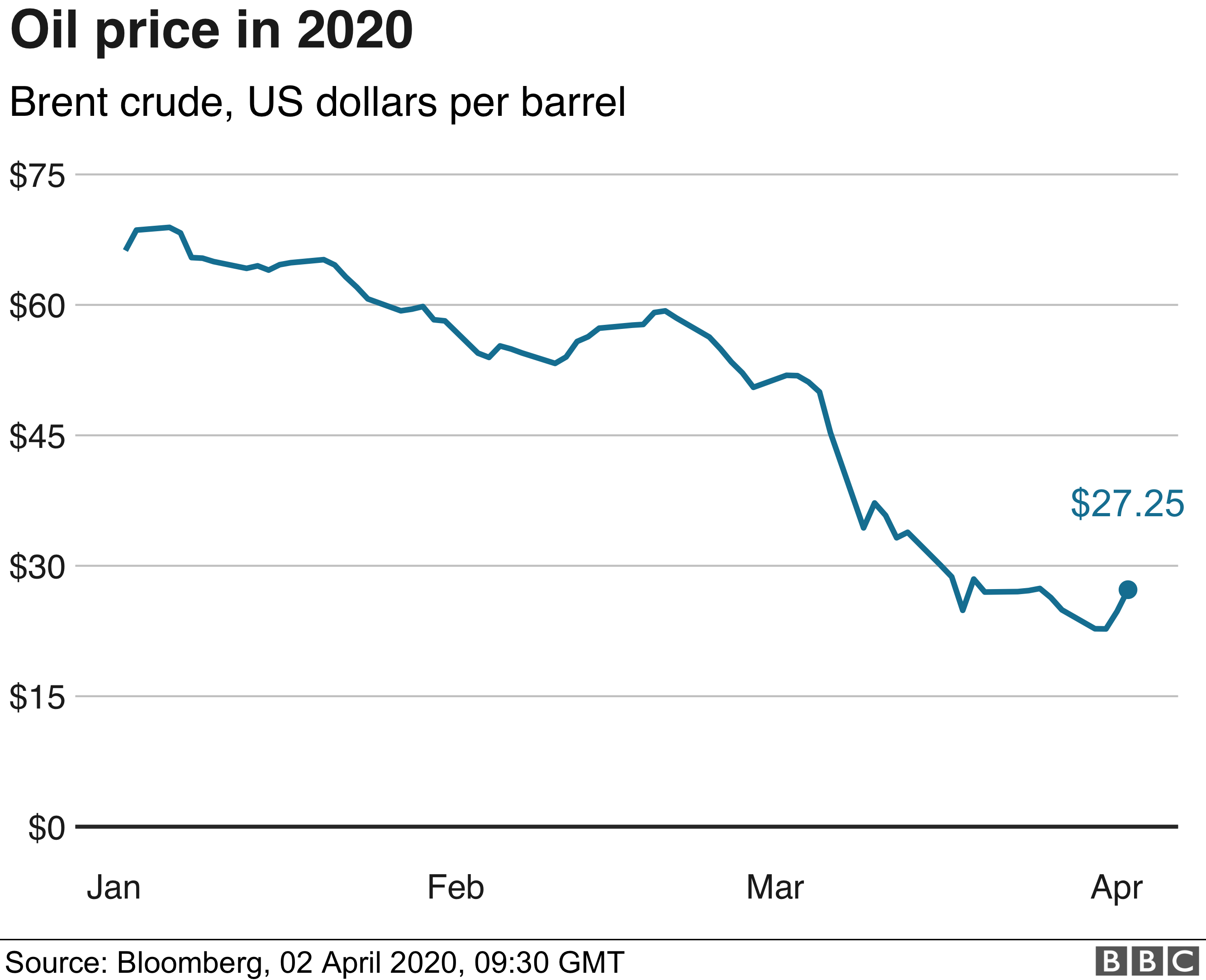 It was a move that back-fired after Trump responded by declaring a national emergency, which freed up US Federal Funds allowing him to hoover up all the oil that Saudi Arabia had just dumped on the market, at a super low price for the USA Strategic Reserves.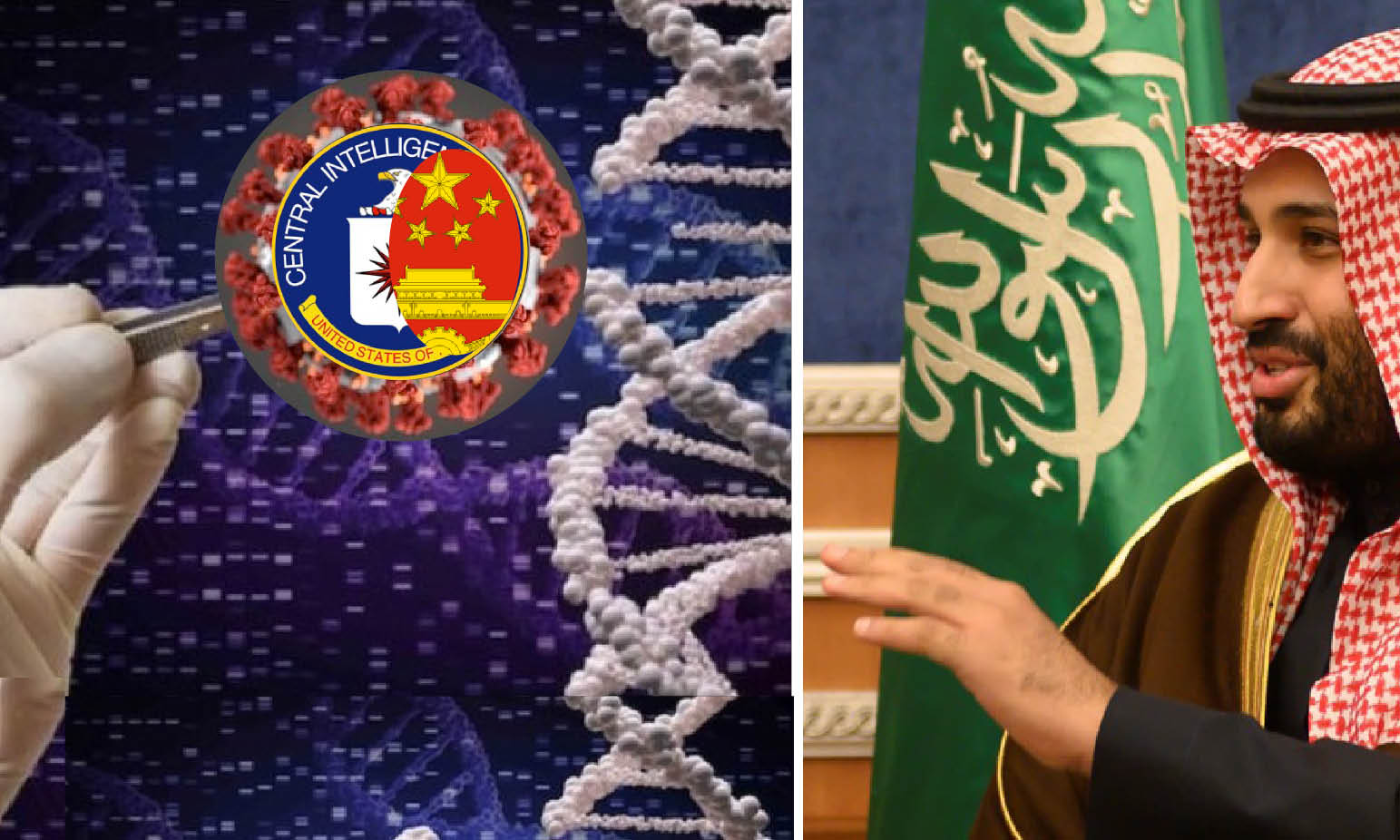 Saudi Arabia had attempt to flood the market with ultra low cost oil (which occurred at the same time that stock markets were crashing due to Corona Virus), was an attempt to crash the US markets as well as to put US oil companies out of business.

Oil price dive to mainly hurt Saudis, Russia & US shale.
If …(note, I use the word if…) the virus is an act of bio-warfare, an idea which in fact did make the headline briefly after suggestion of this kind were made by Chinese officials, then the motive can best be found in the fictional novel of Tom Clancy (a former CIA strategist) 'Executive Orders'. This is where Clancy states asymmetrical warfare strategy, using economic warfare, biowarfare, destabilisation tactics (state funded foreign and domestic terrorism ) as a form of warfare designed not to engage the US head on with military might but via multiple approaches focused on attacking the US economic might. Strategies that avoid direct confrontation and instead allow the "hyena to come at the lion from many directions". Nato is already now talking of second wave of CV-19 triggered by" limited emergence' of CV-19 by alleged insurgents.

See Also https://postmanproductions.wordpress.com/2020/04/15/do-the-math-investigating-the-odds-and-timing-behind-the-rise-of-the-technocrat-5g-supermen/

For those less conspiratorial minded it can be labelled simply as making opportunity out of crisis.
US Oil producers need about $30 per barrel of oil and Saudi Arabia chose to dump oil at around +/- $20 per barrel to hurt both the Russians and the Americans, and seeks to exacerbate tensions between the USA and China, whose financial rivalry is only bridged by mutual distrust of international financier George Soros. For Soros and his 'third culture' cronys sees the form of nationalism led by the three super power 'strongmen', as opposition to his own vision of neoliberal corporate controlled third way state capitalism based globalism .
Which brings us to our second dinner guest and introduces the Saudi factor and their self enriching dark vision for tomorrow's brave new world. A smart technology controlled technocracy more dystopia than utopia.
Part 3 to be continued.