An uncritical press praise of Jacinda Adern, who has with school prefect earnestness held up charts and gushed platitudes concerning the actual effectiveness and response of this government, fails to high light

There has being;
No testing at airports.
No information at airport on how to be tested who to contact or what to do if you think your infected.
No apparent testing schedule for those tourist locked down in location together in large numbers.
This is despite the World Health Organisation 'the experts stressing the number one tool to beat CV19 is to test test test.
.

This is a government who keen to make clear they are in control and must be obeyed and not questioned as they know what they are doing. Yet who are clearly flouting a number of essential rules and protocol required if were not to have serious issues down the road.

Even in best case scenario in which internet and automated system work and don't fail due to over loading or lack of man power and food and electricity supply's are not breached.

If that happens smiles and hand held charts may not cut it.

https://www.theguardian.com/world/video/2020/mar/16/test-test-test-who-calls-for-more-coronavirus-testing-video

New Zealand total amount of testing 7000 out of five million. That put at us at level that's a bit better than Italy. That is not an encouraging thought.
Germany has the lowest mortality rate of the 10 countries with the most severe epidemics, at 0.3% compared to Italy's 7.9%. One of the reasons is Germany's high number of tests compared with other countries in Europe. New Zealand needs to take that point on board.


Weeks on the road and my first hand data is hostels and location where tourists are known to be staying are not being visited for testing. After four weeks on the road around the entire South Island the number of hostel owners I spoke to contacted directly by authorities was zero.
Hostels owners have not being informed of their legal obligation or provided assistance or advice; even fact sheets on how to run a lock down for multiple guests to minimise their contagion risks.

They have received no in-depth briefing on logistics such disease reduction via controlled cooking and shopping to ensure containment. No one has contacted them to conduct a censor of guests to enable lock down to even be possible.
Further town's like Kaikoura where freedom campers located are now locking toilets meaning those people
https://www.facebook.com/sharon.rayner3/videos/10158280228928060/
A) Have no access to sanitation.
B) Will be force to break lock down requirement –

C) No assistance appears to be offered to such travellers.
Airport are not disinfected routinely.
No additional safety measure offered or advised to travellers.
Stewards did not wear masks and appeared understandably very frightened.
Flights are still coming in and global air travel is still very much not in lock down.


Tourism industry has being economically torpedo and its brigades of owners and army of works left to fend for themselves with out guidance or assistance from authorities. Though it sits on the front line of risk and where testing (identified by the WHO as essential) is crucial but not happening.
Police are frightened " yeah were meant to know what happening because were part of the government ha ha good one".

Police and military personnel to be used to enforce the coronovirus lock down were sent to play soft ball with incoming visitors. Visitors, brought in contact with front line essential services and emergency personnel, who later test positive for coronoavirus

Police and military are now allowed into your home to check for isolation infringements.

Even though they themselves represent cross contamination and have being given no protective clothing to reduce contamination risk to others or risk to themselves.

Like it or not cops are part of our community and we owe it to them and our selves to speak up for their safety as well as our own.

This is not an us and them situation.
Its a WE situation. As in we are in this together no if's or buts.

Paramedics spoken to don't seem to be getting any further advance training or contingency briefings.

WHAT ELSE COULD GO WRONG – Not a time for optimism but a time to pray for the best prepare for the worse.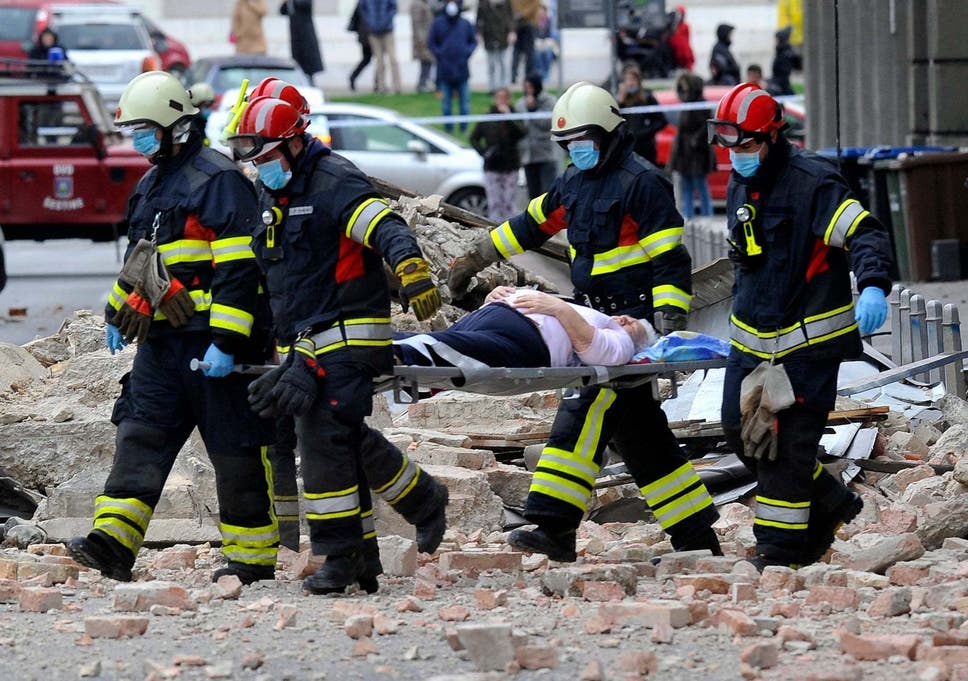 Natural disaster contingency planning, focused on a smile and prayer, based on hoping nothing bad also happening during the lockdown, is insane. Yet so far were not getting advice or instruction of what emergency protocols will be if other disasters do strike.

e.g earthquakes as has occurred in Croatia and Russia during the CV-19 scare.
https://www.youtube.com/watch?v=EvBspvl1X48

https://www.stuff.co.nz/world/europe/120568205/7-5-magnitude-earthquake-near-russia-japan

The Russian Japanese event is a worry. In that it sit on the Pacific Rim of fire and it is not un-heard of for seismic events to take place in New Zealand shortly after tectonic activity in these region occur. This week alone we have had three notable shakes.

https://www.tvnz.co.nz/one-news/new-zealand/4-magnitude-earthquake-rattles-central-new-Zealand

https://www.tvnz.co.nz/one-news/new-zealand/two-earthquakes-rumble-across-new-zealand-overnight

So the need for a base triage for emergency, since flee and gather together, is no longer the basic A-B-C when you have a 101 '111 moment'.


Whats the advice of what to do if other services such internet media do go down – during a lock-down. Especially in event this week this author spent hours on phone (trying to evac Nelson) as calls got disconnected and where not possible due over loading and technical issues, brought on by the crisis.

DEMOCRACY WILL RETURN IN …….?

Suspension of election – is that legal? After all the electoral act is entrenched legislation and the ability to over ride it. Should in theory not be an easy one.
https://www.nzherald.co.nz/world/news/article.cfm?c_id=2&objectid=12319879

Good link by Geddies who is a Labour apparatchik but his core point are solid.
https://thespinoff.co.nz/author/andrew-geddis/

Economic package who we borrowing from?
What will the catch be (e.g. water privatisation slipped through about week ago )- legislative mandate to borrow and whose accountable.

https://www.cnbc.com/2020/03/16/imf-says-its-ready-to-mobilize-its-1-trillion-lending-capacity-to-fight-coronavirus.html

So far where getting by on prayer and smile.


THE VITAL ROLE OF THE 4TH ESTATE IN EMERGENCY

Yet that may proves to mistakes that is not Adern fault (Adern just doing the job she was recruited for by her party and can't be faulted for that OR THAT SHE DOES IT WELL). Yet a system not use to criticism and a national flaw born from having a national mantra of 'she'll be right' is in trouble come a national crisis. Because the reality is its not alright.

This is why the need for critical independent media (one that is divorced from all party partisanship) is essential. Were in a time of crisis and we need to work together and even give the powers that be an element of blind faith which we might not normally afford them. Yet in return the public have a right to know some one is holding the government to account, asking awkward questions and most importantly letting the government know their action are being observed and recorded regarding their response beyond sound bites and platitudes. And that includes their duty to ensure democracy 'checks and balances' are not eroded or taken advantage via the opportunity presented to it via crisis. Something Canterbury public is still paying for a decade after its own disaster.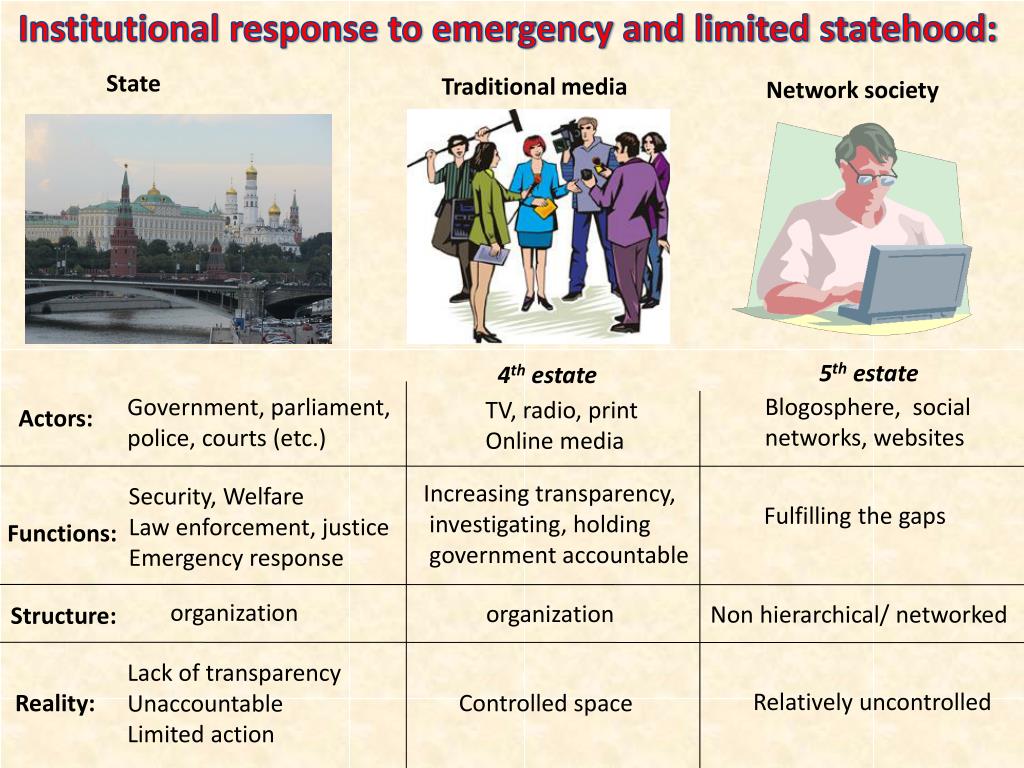 It's time we grew out of this self indulgent child like naivety.

This is not a movie with a guaranteed they lived happily after punchline. Or a time to just hand over authority to others as were too afraid to take responsibility regarding our own ability to self sovereign and self rescue.

Co-operate, work together, but also make sure that means working together to forward think (for the crisis that will come about as collateral damage from this event). Put pressure on authorities to follow the advice they gives us; namely "listen to the experts".

Lets begin by making sure were testing and helping those who are at risk due to an inability to self isolated. Help others so we may help our selves.