"Everyone became a demon within three months. When new soldiers arrived to Nanking, they couldn't believe their eyes, because "the scene was so appalling". Gradually, they all learn to kill without a second thought. "Good sons, good daddies, good elder brothers at home were brought to the front to kill" — Tominaga Shozo speaking on December Friday 13th 1937 capture of Nanking by the Japanese Imperial Army were between 50,000 & 60,000 Chinese people were murdered with 20,000 women, including children & the elderly, raped and in case then forced into prostitution for the occupying forces.
=======================================================
NOTE WORK IN PROGRESS FULL REPORT EXPECTED BY 11/12/PM WITH UPDATES THERE AFTER
=========================================================

WEAPONS HOT: A slow news day eruptions, rockets, and lightening tsunami sweep the land down under. Ben C Vidgen mediadownunder@gmail.com

There are 12 million lightening strikes a year, 32,800 a day. NZ just had earths monthly dump in just two days. Video below briefing summary on a spectacular 48 hour from the land of the hobbits.
https://www.iflscience.com/environment/theres-place-earth-experiences-12-million-lighting-strikes-year/?fbclid=IwAR12wdIhj0KQybXFNcnjR1aq6haTUe7311mDoJD3A3jcs83e4Pm33WjV0l8

I. RED ALERT: Dec 10th 201913-feared-dead-50-chance-further-eruption-24-hours?
https://www.odt.co.nz/news/national/13-feared-dead-50-chance-further-eruption-24-hours?fbclid=IwAR3OaHNHsjf2CDizCuEyb8x2V_xo91aErl8GnUCTyqXVsiv2EBzTyzkN8zk
Just shortly White Island erupts as nearby Bay of Plenty experiences a 5.9 (29km) the same day.

Two days earlier Dec 8th the country was lashed by a major weather anomaly. Read the article below it actually states over 800,000 lightening strikes.
https://www.tvnz.co.nz/…/over-300-000-lightning-strikes…

https://www.newshub.co.nz/home/new-zealand/2019/12/strong-earthquake-25km-from-gisborne.html?fbclid=IwAR3iojXLcSBrRl5wKoQkKQeFUaCt_QoVQrIL8I6kJSE1_V7_64ClnjGpQJE

Have we seen this pattern before? Were there any academic quality clues that what happens in the atmosphere has impact on seismic Vulcan activity under the surface?

Were there any clues the Island's activity was increasing and the New Zealand authorities should have being more alert than they were.

I believe the answer is yes on both counts.

A: 'Volcanic, Co-seismic, and Seasonal Changes Detected at White Island (Whakaari) Volcano, New Zealand, Using Seismic Ambient Noise'
https://agupubs.onlinelibrary.wiley.com/doi/full/10.1029/2018GL080580?fbclid=IwAR0_F0pDDKNaAUgV4EWFKsQR5L3wBI7AGTNfVpVIBiIhoTdG429tHnJps1c

" Recent activity began in 2012 (supporting information Table S1) following over a decade of relative inactivity. White Island experienced five ash and steam eruptions, numerous small mud eruptions and geysering, and extruded a small lava dome during a highly active period between August 2012 and October 2013 (Chardot et al., 2015; Jolly et al., 2016). Activity resumed in 2016 with a moderate phreatic eruption in April followed by a minor ash emission in September, thought to have resulted from vent erosion (GeoNet, 2016a)".
B Time Line of Activity
i –Oct 30 2019 the White Island: Activity increase reported in mainstream media:
https://www.geonet.org.nz/mbl/news/5YsAcPL4CEqVTCLtx0hqLq?fbclid=IwAR3OaHNHsjf2CDizCuEyb8x2V_xo91aErl8GnUCTyqXVsiv2EBzTyzkN8zk

ii –November 10th 2019: Around the same time frame flooding cuts off roads in West Coast and Canterbury 66,000 lightning strikes, thunderstorms lash the country.
https://www.stuff.co.nz/national/117310547/3300-lightning-strikes-in-two-hours-as-west-coast-battered-by-thunderstorms?fbclid=IwAR2iWms-lBD7Fl2rE_Fjmvh5wCRgZDQ-XVmUp3ExSnlCx44FsaZOcE1Vvug

Shortly afterwards;
i –Oct 30th 2019: Lightning may have been the cause of two fires in Canterbury, says Fire and Emergency NZ.
https://www.odt.co.nz/star-news/star-christchurch/lightning-cause-two-scrub-fires
ii –Oct 30th 2019: extreme weather.
https://www.msn.com/en-nz/news/national/wild-front-rips-through-canterbury-severe-weather-watch-for-parts-of-south/ar-AAJBM4b
iii – November 13th 2019 4.9 earthquake – New Zealand on Wednesday, 13 November 2019 200+ NE White Island
https://www.volcanodiscovery.com/earthquakes/quake-info/2584680/M4-Wed-13-Nov-New-Zealand.html

iv – November 18th 2019: GNS screw up again law suit walking said White Island was safe. "3 weeks ago the alert level was kept a 2 on White Island and the spokesperson for GNS said nothing to worry about for the tourist charters GNS volcanologist Michael Rosenburg said over the past few weeks there had been an increase of sulphur gas from deep inside the volcano and an increase in tremors.He said the changes may or may not be a signal that something is happening…White Island volcano is really complicated and just because one thing changes, it doesn't necessarily mean that everything else will change and it doesn't necessarily mean that this is going to lead to an eruption'.Dr Rosenburg said tour groups can still visit the island".
History Never Repeats.

Dec 8 2019:
https://www.rnz.co.nz/news/national/403542/volcanic-alert-level-rises-on-white-island "According to NIWA, from midnight Friday there have been 872,000 recorded lightning strikes around the country and in the waters offshore".

Dec 10th 2019: 800,000 lightening strikes.
https://www.tvnz.co.nz/one-news/new-zealand/over-300-000-lightning-strikes-around-nz-today

Dec 10th 2019: seismic activity Hawkes Bay. (Later upgraded to 5.9).
Fullmoon December 12th 2019:
https://www.wfla.com/news/local-news/this-weeks-full-moon-occurs-on-12-12-at-1212-a-m/?fbclid=IwAR1hj04W6NEpvmUvHOBiUtkU_xW1_Atmcwc0RP0UCV174SgXeYq6azbmKf8

Dec 10th-13th 2019: Space weather report next 3 days (cornoa currently facing towards us).

Documented cases of correlation between Volcanos/Quakes & Lightening.
https://www.nationalgeographic.com/science/2018/12/volcanic-lightning-can-help-warn-dangerous-eruptions-earth-geology/?fbclid=IwAR2G8_vPtGeSPQ-nw5YNYKJw2kFflGNVUyQ-gnM3RgN7XwVqdpTrZVQ0OdI

https://agupubs.onlinelibrary.wiley.com/doi/full/10.1029/2018GL080580?fbclid=IwAR0_F0pDDKNaAUgV4EWFKsQR5L3wBI7AGTNfVpVIBiIhoTdG429tHnJps1c

https://www.nationalgeographic.com/news/2014/1/140106-earthquake-lights-earthquake-prediction-geology-science/

https://www.usatoday.com/story/news/nation/2019/10/16/stormquakes-strong-storms-can-generate-earthquakes/3997612002/

GNS previously dismissed cosmic impact on seismic activity when proven wrong by atmospheric scientist GNS they backtracked. Except instead of learning from other disciplines they continue to just ignore their contribution.

GNS debunk link to moon and seismic activity.

"Scientists have debunked a post, which warned a 'major earthquake' would hit the South Pacific on November 14 (2016) because of the super-moon, after it gained prominence this morning…. posted by Nigel Antony Gray (paper forgot to mention he has a phd) on November 6, urged people to stock up on supplies and be prepared in case an earthquake struck the region in coming days…. However, earthquake experts have rubbished his theories, saying there is no evidence linking supermoons with earthquakes, and no science to predict when an earthquake will occur."

https://www.nzherald.co.nz/nz/news/article.cfm?c_id=1&objectid=11747602

World acclaimed Atmospheric scientist debunk the earth scientist debunkers:
Examples include;
A –Sep 12 2016: https://www.theatlantic.com/science/archive/2016/09/moon-tide-earthquakes/499637/

B –Sep 21 2017: https://principia-scientific.org/scientists-discover-connection-between-full-moon-and-earthquakes/

C –Jan 2019: https://phys.org/news/2019-10-strong-storms-earthquake-like-seismic.html Florida Sate University.

Nov 21 2016: "GeoNet only reports on things we can measure. This is why we stick to our knitting: geophysical data. We know that people are really interested in what we think about the supermoon or earthquake lights, but we just don't have any way to measure their effects using the GeoNet sensors. So, I am just going to leave that topic for other people to discuss". GNS, despite in 2010 2011 and 2016 having repeatedly, rubbished those who listened to atmospheric science and commented on mass reported eye witness reports of earth quake lightening and sonic booms.
What else has the department, financed by mining oil mineral exploration industry, seconded to the Prime Minister office (who advise the PM on threat assessments) and the National Emergency Management Agency got wrong?

https://www.stuff.co.nz/national/nz-earthquake/86507594/nzs-75-magnitude-earthquake-a-monster-in-the-making-geonet-director-says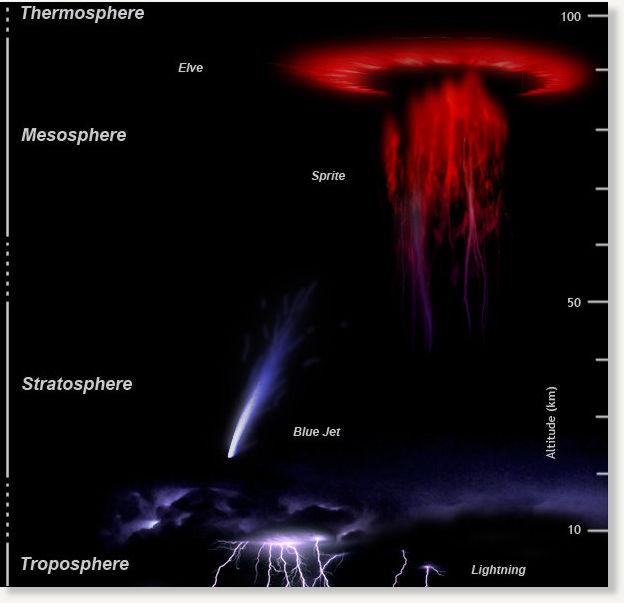 For example these same experts will tell you you can't have man made earthquakes. Even though scientist who research fracking, nuclear detonation and military scientists and electronic warfare experts, will like the atmosphere scientists, debate other wise.

Ignorance or politically/economically contrived dogma?

II ROCKET MAN – War in The Heavens The Battle For Air Superiority waged above Aotearoa. The strategic access point to mineral rich Antarctica (via longest window of opportunity for flights into Antarctica pre winter) .

Front line Assets.

1.Rocket Lab propagation (transmitting signal booster) March 2019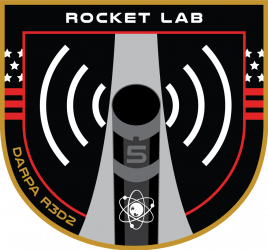 2. More SPAWAR (Space Warfare) Hardware pops up in New Zealand

A: Leo Labs Central Otago Naseby (circa) Spaceminesweeper.

"The location of the facility (on private land) was not disclosed last year but the spokeswoman confirmed yesterday it was in the Naseby district". LeoLabs' other two space radars measured space debris down to a diameter of 10cm, so the new 2cm technology would be integral in the fight to "clean up space" (counter space land mines caused by self detonating satelite such as demostrated by China in 2007 ).
https://www.odt.co.nz/regions/central-otago/mysterious-space-radar-facility-build-target

" The buzzword in military space these days is "proliferated LEO," which is Pentagon-speak for large numbers of small satellites in low Earth orbit".

"For DoD (Department of Defence), one of the concerns is dealing with maneuvering satellites that may or may not have malicious intent but still pose hazards".
https://spacenews.com/on-national-security-as-it-plans-leo-constellations-dod-must-prepare-to-deal-with-congestion/

B: Otago a great place to monitor the 'space highway'

https://spotthestation.nasa.gov/sightings/view.cfm?country=New_Zealand&region=None&city=Queenstown

NASA to Stay in Wanaka for Further Ten Years
https://www.planetariumnorth.co.nz/blog/720195

C: Infrastructure now in place Dec 9 2019 to bad for the weather men.
https://www.space.com/5g-in-space-internet-satellites.html

https://www.odt.co.nz/regions/queenstown/5g-coming-queenstown-week

https://niwa.co.nz/news/5g-and-nz-weather-forecasting

D: Niwa in Lauder Otago The sites back yard full of old equipment of 1970's all US Army Green, wall was posted with communique from Washington D.C. I interviewed Manitoto local Les Henderson (Little Mt Ida) in 1990's for the Mt Scene talked of US military atmospheric research program they witnessed at current Niwa site held during an "open day". Les Henderson account backed up by a second also present witness Roger Cameron (Ophir).

"New Zealanders' exposure to dangerous weather could increase if 5G cellphone technology has the effect on weather satellites that international scientists are predicting".

E; Atmosphere over South Island massively charged November December. Cromwell resident Brigitte Tait said she heard a "massive bang", then saw orange flames and smoke on a nearby hillside. Witness report sonic boom, double rainbow (shag point radio propagation testing site) and flash over night sky over Naseby Middle March Manito area. All signs of an atmosphere heavily ionised.

http://glossary.ametsoc.org/wiki/Atmospheric_ionization
https://www.stuff.co.nz/otago/117148715/fire-rips-through-central-otago-farmland

https://www.rnz.co.nz/news/national/402931/central-otago-fire-spread-five-times-faster-than-usual-burning-4664-hectares

https://www.odt.co.nz/regions/central-otago/ute-catches-fire-central-otago

https://www.tvnz.co.nz/one-news/new-zealand/severe-thunderstorms-possible-tornadoes-forecast-parts-canterbury
4. Rocket Lab Earthquake volcanic atmospheric monitoring detection experiment 2018: Rocket Lab Lockheed Martin Mahia Peninsula east Coast New Zealand. So much for no way to detect. You will not the permit for this project is signed off by David Parker Labour's Minister for Economic development.
"QuakeTEC is an 1U CubeSat developed by the University of Auckland's APSS (Auckland Programme for Space Systems) to test, if ionospheric disturbances can be used to predict earth quakes. The QuakeTEC satellite carries a Langmuir probe and will measure the electron density in the ionosphere to determine the feasibility of detecting earthquakes in advance. The students will be using their satellites to investigate a debated theory, that seismic activity in the earth's crust creates signatures in the ionosphere, a region of the atmosphere between 60 to a thousand kilometres above the earth's surface. The satellite will be launched in late 2018 by an Electron KS rocket.

https://www.mbie.govt.nz/dmsdocument/6941-permitting-decision-summary-apss1-quaketec-the-university-of-auckland?fbclid=IwAR0Z_ub2-xL6uUfqdyjb3RuKgASwPWh2kk7d0sq9vK4rULxElxgDnmtmnf4

https://space.skyrocket.de/doc_sdat/quaketec.htm
5. Dec8 2019: Hands in the Cookie Jar – Rocket Lab launches plasma based Japanese 'firework's for Japan's fuck you Russia China Olympics.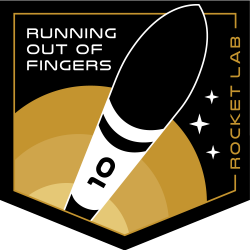 Japans'meteor shower' event fire works or electromagnetic counter weapon? for the Japanese 20/20 'fuck you Russia China Olympics'
https://spaceflightnow.com/2019/11/28/japanese-company-to-launch-artificial-meteor-shower-satellite/?fbclid=IwAR3W4YiOmZduFGO2eDu5gaZfu50rM13tQYiq6se43x9JpeW-xoq5q2yfyAc

https://postmanproductions.wordpress.com/2019/12/07/rocket-labs-10-fingers-caught-in-the-cookie-jar-of-war/

https://postmanproductions.wordpress.com/2019/11/22/ben-news-picks-22-11-2019/ Plane crash over Haarp site Chch, RV Tangoroa switches off tracker, freak hail, Japan's fuck you China/Russia Olympics, NEMA & Police tool up.

The launch dates coordinates with Japan cyber space warfare drills "In the latest National Defense Program Guidelines, the government said it is vital for Japan to "achieve superiority" in cyberspace, along with space and the electromagnetic spectrum". Nov 28 2019.
https://mainichi.jp/english/articles/20191128/p2g/00m/0na/002000c

The annual exercise is dubbed "Yama Sakura." (Mountain Cherry Blossom Exercise dates Dec 3/12/-16/12:2019 SET) at several locations in Japan, with about 6,600 personnel taking part. https://www.facebook.com/yamasakura/

"The Japanese Ground Self-Defense Force and the US Army have begun a joint drill aimed at boosting cooperation in cyberspace and other new areas of defense"
. ..The two sides will determine how they should work together beyond the conventional fields of land, sea and air. They will also practice dealing with "cyber and electromagnetic wave attacks that disrupt chains of command".
https://www3.nhk.or.jp/nhkworld/en/news/20191209_30/
https://www.mod.go.jp/asdf/English_page/roles/role04/page05/index.html
6. Prof. Nigel Gray – Score board: 1 GNS 0:
From Prof. Nigel Gray— 10 Dec 2019 "I think what we are looking at here is strategic planning. Police allowed a man only 5 weeks in the country to get a gun licence online using online "friends" as references and purchasing 2000 rounds of ammunition "by mistake". Now we have a situation where "just by chance" 10 days after Civil Defence is closed down and a new agency established for the country called NEMA …..National Emergency Management Response (note the familiarity to "FEMA" here!) and we have an "overlooking" of the dangers so the new agency can do their first "operation"! The eruption? Set off with EMF….it was already showing an uptick in activity so it would have been an easy target. They have been doing EMF in that area for months now, including two beams that set off a swarm of earthquakes in Wairoa….and yes, we have those beams recorded.
Here is the info on NEMA —–https://www.civildefence.govt.nz/…/national…/…
AND ONE LAST POINT…..Note that this new legislation passes more power to local authorities and Ministry of Health when a pandemic happens…..ie. to enact mandatory vaccination etc. So yes, there we have it, Big Pharma do have their part in this too!"

Editor Note Kaikoura/ Chch emergency also used to to push economic agenda under the two pro Trans Pacific Partnership Agreements of both Labour & National.
https://www.stuff.co.nz/national/nz-earthquake/87024359/environment-canterbury-welcomes-government-earthquake-legislation

https://dpmc.govt.nz/our-business-units/ministry-civil-defence-emergency-management/hurunui-kaikoura-earthquakes-recovery

https://www.stuff.co.nz/national/politics/86976950/government-announces-emergency-legislation-for-kaikoura-earthquake-recovery

7. The National Emergency Management Agency Cowinkadink Files.

8. Ben's World pre White Island reports.
Oct 3 2019:
https://postmanproductions.wordpress.com/2019/10/03/bens-world-the-occupation-of-nz-haarp-kaikoura-agenda-21/
18 Oct 2019: Simulated 7.0 Hawke's Bay earthquake: An inside look at how civil defence HQ will cope:
https://www.nzherald.co.nz/nz/news/article.cfm?c_id=1&objectid=12277719&fbclid=IwAR2xLrdXdhGHrO9U3YGJsdVfhqWCnkgcwxDG0H_Z3JtFiQezA8kzhUd19Ts

19 Oct 2019: Posted Ben Vidgen Facebook – Southern Magpie — same period as NZ Police Counter Terrorism Exercise Operation Guardian and Air-force exercise Wise Owl. Planning for Exercise Southern Magpie 19 began in 2018 with police, the ADF and the Commonwealth Department of Home Affairs working closely with a range of stakeholders including La Trobe Valley infrastructure owners such as "Alinta Energy, AGL Energy, Basslink and Snowy Hydro Limited".

Snowy Hydro is the company led by Colonel Professor Thomas Leech, (the head of New Zealand based geowarfare experiment Operation Seal), post WWII when it was then used to mask Australia's secret nuclear weapons operations coordinated inside Lucas Height (subject to bogus terror threat in 2000) and today conducts geoengineering research specifically stratosphere aerosol spraying using low level crop dusters and snow dams. Snowy Hydro is critical to Australia's water needs. Wise Owl takes place as new space tracking radar in Otago used to detect space debris was announced. Snowy Hydro in all likelihood conducted the original geoengineering experiment conducted in NZ as part of Project Crow Flight which also had links to Woodburn Air-force base Project Long Bank located in Blenheim in the 1970's not far from Waihopai spy base today.

https://www.snowyhydro.com.au/our-energy/cloud-seeding/
https://fyi.org.nz/request/6791-documents-related-to-project-seal
https://nautilus.org/napsnet/napsnet-special-reports/atomic-spies-in-southern-skies-operation-crowflight/
http://nzetc.victoria.ac.nz/tm/scholarly/tei-Salient34151971-t1-body-d15-d1.html
https://video.defence.gov.au/play/16412#
The Basslink electricity inter-connector is a 370 km (230 mi) 500 MW (670,000 hp) high-voltage direct current (HVDC) cable linking the electricity grids of the states of Victoria and Tasmania in Australia, crossing Bass Strait and mirrors for all intense purpose the Cook Strait cable The undersea electricity cable, which connects Tasmania and Victoria, failed last Saturday. Last Monday, investigators found a failure in the low-voltage cable, had caused the inter connector's Direct Current Protection system to trip.

The exercise is result of legislative change in Australia which allows the Australian police and military to work under a joint command and reflects the steaming of command as also has taken place in NZ with the merger Fire and Emergency and the creation of the National Emergency Management Agency (Nema). (previously the Civil Defence )

We have seen several system failure prior to March 15 including last October New Zealand air control system failure. The last system failure resulted in the creation of new system owned by US military contractor and took place as US NZ Air-force and NASA experiment taking place under project SOFIA (also active currently).
Magpie forms part of the Australian Government's investment in counter terrorism capability through the Australia New Zealand Counter Terrorism Committee (ANZCTC). The ANZCTC allocates around $1.8 million per annul to conduct counter terrorism exercises nationally. It come after numerous bomb scares and terror alerts (including yesterdays port event) in which people are arrested but not charged and their is no media up follow up to the events which simply added to people fears. It comes as police announce ARC armed flying squads which are to have new toys and add to the 17 mllion spent by Jacinda Adern on step up social media surveillance and controls.
March 15 took place as people in Christchurch and else where began to be aware of the role of politician and property developers (involved in the rebuild of Cch) links to firms involved in the charity industry, land development and water privatisation. For example Christchurch mayor Lianne Dalziel in February failed to disclose a family connection to water bottler Cloud Ocean Water, admitting there was a conflict of interest she "should have managed". Dalziel had come under major public scrutiny, until March 15, when it was discovered that the law firm Davidson Legal, run by her husband Rob Davidson, is representing Cloud Ocean and offered to use personal contacts to lobby politicians. "That offer has since been revoked" according to Dalziel.
La Trobe University is also home to the T.I.G.E.R. satelite station and has links to HAARP and SuperDarn over the horizon radar its sister station is in Awarura bay. Operation Nocturnal Owl seen focused on low level flights in Otago (where LeoLab had just set up shop), which you use for low level reconnaissance or counter insurgency styled operations. HAARP also hosted experiment at the University of Canterbury specifically Hop 1 and Hop 2 buoys, at Birdling Flats (site of Nov 22 air crash) and in relation to the Grosser Laser ring stored until recently in the Cashmere Tunnels behind Princess Margarets where last week a fire broke (the same weekend I investigated the Hospital grounds) in a disused part of the hospital believed to be where two police officers, participating in the exercise that coincided with March 15 shootings, who would detain Mosque shooter Brenton Tarrant, had also being located. The fire in the hospital was allegedly carried out by a teen with mental issue and mirror the act of arson conducted at Antonio House 265 Riccarton Rd, Upper Riccarton, and the scene where Red Cross body tags were located. Mosque defender Abdull Azim confirm police failed to secure the scene to establish who was and who was not present on the day. Presumably this also the case with Riccarton where video analyst confirm action of shooter on the day but where however the action of firing down the road toward a car yard do not match ballistic expectation (no bullet holes in the car yard.

See also https://postmanproductions.wordpress.com/2019/06/29/letters-to-m-shaken-not-stirred-events-in-chch-march-15-work-diary-notes-mossad-secret-tunnels-and-other-stuff-that-will-blow-your-mind/

28 Oct 2019: Posted Ben Vidgen Facebook
A US Fema (Now called NEMA) based agency (to be run out of the PM office) headed increasing by police military people and communication system established in 2015 (Operation Tangoroa which ended the day before the Kaikoura quakes and the US NZ Military exercise operation Mahi Tangoroa 'Unconventional Warfare' began ) will be launched by the end of the year.
The current Minister of Civil Defence is Hon Peeni Henare whose father was Erima Henare, head of the Māori Language Commission for National; his grandfather was Sir James Henare, a lieutenant colonel in the Māori Battalion, member of Te Rūnanga o te Tiriti o Waitangi, and Commander of the British Empire (CBE); and his great-grandfather Taurekareka (Tau) Henare was also a Member of Parliament, for the former electorate Northern Māori from 1914 to 1938.
Sarah Stuart-Black was appointed Director of the Ministry of Civil Defence & Emergency Management in December 2014. She joined the Ministry in 2003 and has fulfilled a number of different roles during her time at the Ministry. Sarah has had a diverse range of experience (er can you be specific please) in New Zealand and England, as well as Ethiopia, Niue and the Solomon Islands, and was a member of the United Nations Disaster Assessment & Coordination Team for nine years.
Originally trained as a registered nurse, Sarah holds a BSc (Hons) in Development and Health in Disaster Management and MSc by research in Disaster Management. Sarah regularly meets with mayors, elected officials, local government chief executives and emergency management practitioners across New Zealand to develop productive relationships with the CDEM stakeholders (the who sorry what??) and understand key civil defence emergency management challenges and opportunities they face
My research shows Saraha (Norman) is an ex UN offial and her husband is Jim Stuart-Black the National Manager, for Special Operations (New Zealand Fire Service) New Zealand Fire Service National Headquarters. Now to be known as Fire Rescue Emergency New Zealand or Fenz whose red fire engines are slowly turning civil defence (sorry I meant NEMA) Yellow. Sarah worked in the emergency command centre during the highly controversial terrorist bombings in the London underground – known as 7/7 which many deem a false flag event. 7/7 Like many suspect events coincided with an emergency drill and is linked to the acknowledged murder of subway electronic worker Jean Charles Mendez by UK security forces.
https://www.newsroom.co.nz/…/new-emergency-agency-coming-th…
https://www.beehive.govt.nz/…/new-funding-put-people-heart-…'s-emergency-management-system
https://dpmc.govt.nz/…/national-emergency-management-agency…
https://www.stuff.co.nz/…/marlborough-civil-defence-prepare…
https://fyi.org.nz/request/4599-operation-mahi-tangaroa
https://aucklandpeaceaction.wordpress.com/…/military-to-be…/
7/7 links Corporate media acknowledge security forces played fast and loose with truth.
https://wikispooks.com/wiki/Terror_drill
https://www.independent.co.uk/news/uk/crime/seven-mistakes-that-cost-de-menezes-his-life-1064466.html
https://www.bbc.co.uk/blogs/theeditors/2009/06/the_conspiracy_files_77.html
https://www.theguardian.com/uk/2007/may/01/topstories3.july7
https://www.irishtimes.com/news/ex-spy-david-shayler-begins-court-battle-1.381849 (Shayler is 7/7 whistle blower who won the case in question).
https://www.chroniclelive.co.uk/news/north-east-news/ex-spy-calls-for-bombing-inquiry-1558985
Oct 29 2019: (general background) https://postmanproductions.wordpress.com/2019/10/29/canterbury-tales-a-time-line-of-corruption-treason/
Nov 2019: Operation Guardian NEMA
https://postmanproductions.wordpress.com/2019/11/16/kordia-the-ministry-of-untruth/
Nov 25th 2019:(Original Rocket Lab 10 launch date). By Ben Vidgen.
https://postmanproductions.wordpress.com/…/nz-presidental-…/
How many of you noticed the alert said "Presidental Alert" becuase US The National Emergency Management Agency or NEMA (previously the Federal Emergency Managment Agency FEMA) took over the automated communication alert system Civil Defence (soon to become the National Emergency Management Agency (NEMA) under the PM's jurisdiction) in 2016 on shortly before the Kaikoura earthquake on November 16th.
'Presidential Alert' is the name for an emergency text alert system used by US agency FEMA – which pioneered the concept of pushing a message to every cellphone.
https://www.newsroom.co.nz › 2019/06/26 › new-emergency-agency-comin.
https://www.nzherald.co.nz/business/news/article.cfm…
"The purpose of this warning order is to provide advance warning of Exercise Tangaroa, a Tier 4 (national) exercise under the National Civil Defence Emergency Management (CDEM) Exercise Programme. The exercise will be led by the Ministry of Civil Defence & Emergency Management (MCDEM) and will be conducted over three dates in 2016 (31 August, 14 September, and 28 September 2016). Your agency will be formally invited to participate in early 2016….Particpating angencies include ("but not limited to") Ministry of Civil Defence & Emergency Management Fast Moving Consumer Goods (FMCG), CDEM Groups and local authorities, Ministry of Transport/New Zealand Transport Agency, New Zealand Police, New Zealand Customs Service, New Zealand Fire Service, NGOs – Red Cross, New Zealand Defence Force, Media (MoU Partners), Ministry of Health (including Ambulance, and District Health Boards), Bilateral partners plus the – Federal Emergency Management Agency (FEMA) from the USA".
https://www.civildefence.govt.nz/…/ex…/exercisetangaroa2
Dec 5 2019: https://postmanproductions.wordpress.com/2019/12/05/the-occupation-of-nz-memo-from-the-front-lines-kaikoura/

III PUSH & SHOVE IN SPACE.
1. Comes as Russian blame HAARP on weather and the US blame Russia China for doing the same. Not important if its true or not. Main thing an indicative of geopolitics concerning space — their lot of pushing and shoving go on up there right now
https://www.space.com/progress-74-cargo-ship-docks-at-space-station.html?fbclid=IwAR3cmFfLeBx6-HG7dvJ7AChMkfLIM4INQ9Pb7j4LAzIbrSEtIyWASMXLyZI
https://www.sciencealert.com/china-and-russia-conducted-controversial-experiments-that-modified-earth-s-atmosphere
https://www.rferl.org/a/Russian_Scholar_Warns_Of_Secret_US_Climate_Change_Weapon/2114381.html

2. Official launch of USA Space Command Dec 9 2019.
https://www.airforcemag.com/usafs-space-force-war-room-ready-and-waiting/?fbclid=IwAR3OaHNHsjf2CDizCuEyb8x2V_xo91aErl8GnUCTyqXVsiv2EBzTyzkN8zk

Check out the launch signature of Rocket Lab (below) Vs "These characteristics mean the rockets could allow for the speedy launch of replacement satellites if the country's communication or navigation network in space was damaged or came under attack"

Check out the launch signature of Rocket Lab launch 10 vs Chinese Dragon's Tail(below) "These characteristics mean the rockets could allow for the speedy launch of replacement satellites if the country's communication or navigation network in space was damaged or came under attack"
"DOD is also increasing cooperation with the Japanese in space, cyberspace, the electromagnetic spectrum, and artificial intelligence as well as cross-domain operations, he added."
https://www.defense.gov/…/us-bolsters-indo-pacific…/

https://www.stuff.co.nz/travel/travel-troubles/118084200/big-delays-at-auckland-airport-international-terminal
The busker hat: I try to get you independent, politically non aligned news. That's takes ALOT! of time, it take energy. If you value my efforts give a little. Pay 060901063281400 ANZ Moray Ben Vidgen t/a DEADLINE.