Full report to follow.
Dec. 13, 2019: The 2019 Norway Campaign has come to an end with two of three missions being launched. The Cusp Heating Investigation, or CHI mission, was successfully launched December 10 and the Investigation of Cusp Irregularities-5 or ICI-5 mission launched November 26. After 17 launch attempts, the Cusp Region Experiment-2, or CREX-2, mission, was not able to get off the ground due to a comb The sites formerly Lockheed martin now run by a Lockheed Martin contractor.

https://www.sciencealert.com/something-strange-sends-tech-haywire-at-earth-s-poles-and-nasa-wants-to-find-out-what-it-is
The first rocket was launched from Norway on Nov 25th (same date as a plane crash over Birdlings Flat) The last one fire 10 Dec (date of White Island eruption ) picking this window as electromagnetic turbulence at pole currently was ideal. Birdlings Flat monitors ionosphere disturbances and the Alaska HAARP signals.
Nov 25th was the original date for the Rocketlab Lockheed Martin Running Out of Fingers later launched Dec 6th. The other six cube satellite were from Alba Orbital successfully launched 'Alba Cluster 2' and deployed 6 PocketQubes via Albapod into orbit. The new cluster includes spectrum monitoring payload, built by Budapest University of Technology and Economics, which wants to make a global map of spectrum usage (financed by the US Department of Advanced research Projects Agency: US Defence); an optical camera built by US firm Mini-cubes and Hungarian group Advanced Technology of Laser to test a new thermal isolation material in space.

https://www.rocketlabusa.com/missions/completed-missions/running-out-of-fingers/

https://www.thenational.scot/news/17551624.scottish-satellite-firm-plans-second-pocketqube-launch-mission/

https://spectrum.ieee.org/tech-talk/telecom/wireless/aimanaged-radio-systems-duked-it-out-to-see-which-one-could-share-spectrum-the-best-in-the-spectrum-collaboration-challenge-finale
The third mission was cancelled due to low solar activity (confirming a long running theory of mine concerning electromagnetic weapon deployment) rescheduled 2021. There are total of 9 launches listed so I still have six other launches to run down and get details.

In the mean time a 2018 Report from Satelite today confirms Rocket Labs involvement list stating that An SRI International cubesat space-weather mission, the Ionospheric Scintillation Explorer (ISX), was launched into space on Dec. 15 2018 "as one of the payloads on the most recent Rocket Lab launch". The mission, supported by a grant from the National Science Foundation (NSF), aims "to investigate regions of natural ionospheric turbulence. According to the release, these patches of disturbed ions and electrons corrupt radio transmissions and wreak havoc on essential Earth and space-based communication and navigation channels".
The Antarctica end of the CHI mission was monitored at King George Island Antarctica where the Chilean Air-force just lost a aircraft with a crew list of major general and a remote senser (a technician who analyse multi-spectrum images taken by satellite) Claudia Monzo went missing on the 9th December 2019 somewhere in the Drake Passage.

https://www.tandfonline.com/doi/full/10.1080/01431161.2017.1366107

The Chilean plane (since recovered with not survivors) went down with passenger sending a Whatsap text, just before the crash, say they were experiencing an electrical failure. The Chilean Airforce has being studying electrical magnetic anomaly related to seismic and Vulcan activity including the area over White Island as reported on Radio New Zealand in 2018.
https://www.rnz.co.nz/…/ufo-group-in-partnership-with-chile…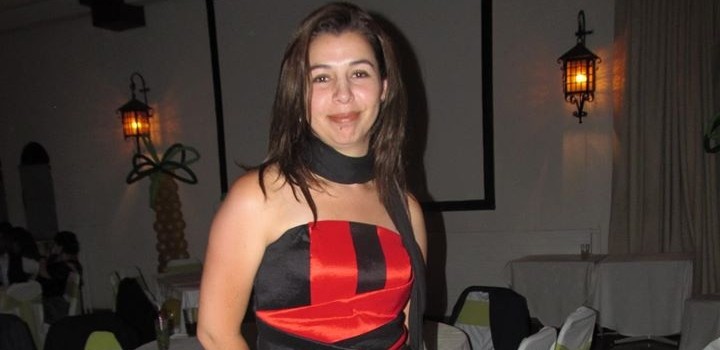 Chile's interest in the link between the electromagnetic spectrum and seismic activity was caused by an unknown electromagnetic anomaly and follows their suspicion that the Chilean and Haiti earthquake were man made with both events containing the aforementioned electromagnetic anomaly. In 2011 the Chilean newspaper La Nacion, funded by the government, pushed the conspiracy with a headline "HAARP: Science or earthquake machine?" A view also shared by Venezuela.
https://www.livescience.com/8071-chavez-tectonic-weapon-cau…
https://agupubs.onlinelibrary.wiley.com/doi/full/10.1029/2011JA016611
https://www.researchgate.net/publication/285247731_Electromagnetic_Drivers_in_the_Upper_Atmosphere_Observations_and_Modeling
In recent year even mainstream media is accepting the technology links to weather manipulation. For example the headline 'China and Russia band together on controversial heating experiments to modify the atmosphere' comes from the New Zealand Herald, new Zealand's largest corporate news paper, published on 17 Dec, 2018. The Herald story stated a "A total of five experiments were carried out in June. One, on June 7, caused physical disturbance over an area as large as 126,000 sq km (49,000 square miles), or about half the size of Britain".

https://www.nzherald.co.nz/world/news/article.cfm?c_id=2&2178459
https://www.news.com.au/technology/innovation/military/china-russia-reveal-secret-test-to-heat-atmosphere-and-jam-signals-such-as-gps/news-story/98b677728ada6874acd8ec41492a91b0

Australia.com clarified the nature of those "physical disturbances" reporting in December 2018 that "Northern European nations have this year been complaining of unexplained 'outages' of vital GPS systems. Now we know it was actually a secret experiment with the Chinese to modify the Earth's atmosphere — to boost and jam vital signals".

On November 30th 2019 the Xinhua( Chinese stated owned) news agency announced "China's first seismo-electromagnetic satellite (CSES) Zhangheng 1 (the monitoring arm of the Russian Chinese experiment) had "obtained fruitful electromagnetic data, according to the China Aerospace Science and Technology Corporation (CASC)….It has obtained information about global ground artificial sources, magnetic storms and signals of earthquakes above 7 magnitude. It also helps with understanding the coupling mechanisms of the lithosphere, atmosphere and ionosphere. Shen Xuhui, the chief scientist of the satellite, said China is expected to have three electromagnetic satellites in orbit by 2022, offering support for earthquake forecasting as well as space weather monitoring and warning".
https://agupubs.onlinelibrary.wiley.com/doi/10.26464/epp2018051
http://www.xinhuanet.com/english/2019-11/30/c_138596011.htm
While Lockheed Rocket Lab clients include University of Auckland Quaketek who are also studying the links between the atmosphere electromagnetic field and seismic events. On December 7-9th 2019, just after Rocket Lab's 10th launch, New Zealand was struck by over 850,000 lightening bolts in 72 hours, just before White Island erupted.
https://www.tvnz.co.nz/…/over-300-000-lightning-strikes-aro…
Since 2011 when the HAARP (including Norway and Antarctic systems) went global Antarctica has experienced numerous electromagnetic anomaly's. In the three cases Ben's World looks at ground zero always traces to islands in the Antarctica where HAARP related technology can be found. The sites have a high military presence and or have an association to Lockheed or one its partners or subsidiaries.
On Nov 22 Professor David Last plane crash over Anglesey North Wales in proximity to the same area 300 starling dropped from the sky Dec 11 2019 and where similar phenomenon was experienced around 2012 shortly after the HAARP based ionosphere heaters (similar to the Chinese and Russian technology the west accept is a weapon) became part of a global network.

Professor Last is direct threat to those wanting to role out 5G as his findings are corroborate those who believe the technology threaten global gp system and pose a threat to transport, satellites in orbit shipping, and weather and solar monitoring technologies.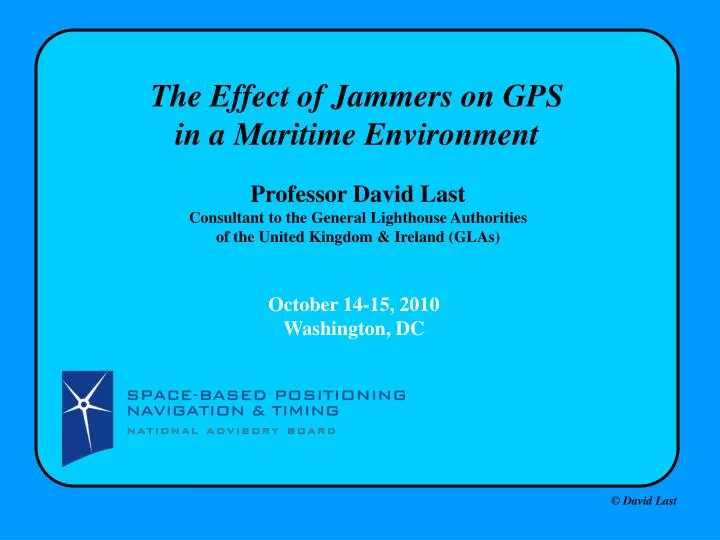 From 1990 until 1998 Anglesey connected the "British Telecom Electronic test" tower (designed for defence giant Serco) at Capenhurst, Cheshire intercepted the international communications of the Irish Republic (plus Soviet electronic transmissions local workers believed) crossing from Dublin to Anglesey on a newly installed optical fiber submarine cable, called UK-Ireland. The land the Capenhurst 'Electronic test' tower British Towers is located was purchased by The MoD fenced off and a gate was installed within the British Nuclear Fuel Ltd boundary fence for staff at the tower. That facility is now believed to be controlled by Serco or its partner Lockheed Martin.
Professor Last position is shared by the US Secretary of Defense In a letter to FCC Chairman Ajit Pai, Secretary of Defense Mark Esper pressed for the rejection of the proposal by Ligado Networks (formerly known as LightSquared), saying, "There are too many unknowns and the risks are far too great to federal operations to allow Ligado's proposed system to proceed… This could have a significant negative impact on military operations, both in peacetime and war."
In 2011 Professor Kosuke Heki of Hokkaido University made headline when he stated GPS plays a role in detecting electromagnetic disturbance, such as those detected over several major events including the 2004 Indonesian Tsunami, the March 2011 Earthquake Tsunami in Japan and the 2010 earthquake in Chile. He believed it provided a means to forewarn us of earthquake risks (more on that shortly) save thousands of lives and ten of billions of dollars by averting damage to nations economies. While the link between lightening and volcanic activity has long being established. National Geographic reported in December 2018 "Scientists say such lightning may be just as useful as it is beautiful. A new study, published in the Journal of Volcanology and Geothermal Research, takes another step toward the development of lightning as a monitoring tool to track the ever-shifting dangers of a volcanic eruption".

The question remains will the gain of science, what we learn of the power of earth, be used to benefit the civilian population, to save economies and lives, or be used for profit and to stimulate political tensions by those in the telecommunication and military industrial complex.
https://www.nationalgeographic.com/science/2018/12/volcanic-lightning-can-help-warn-dangerous-eruptions-earth-geology/