10-9-8-7-6-……….

1. It connected to Fay Richwhite & Michael Fay. Combined with their interest in dairy farming and 2011 Sea Bed Act they now have an amazing amount of influence in this mineral rich area between Mahia Peninsula and Coromandel.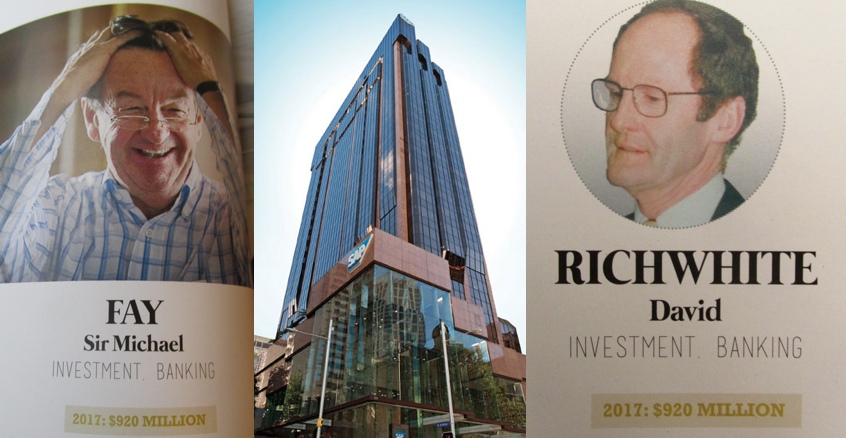 https://bealeness.tumblr.com/post/31987806819/the-basics-behind-the-winebox-inquiry
https://www.nzherald.co.nz/nz/news/article.cfm?c_id=1&objectid=3197208

https://www.nzherald.co.nz/sharemarket/news/article.cfm?c_id=316&objectid=12689

Not the most trust worthy folk in NZ banking scene with standing my own personal experiences during the writing of State Secret Politics of Tension Howling At The Moon 1999 in which asking question directly of Fay Richwhite coincided with a midnight death threat.

2. Its financed by the US Navy & Lockheed Martin.
https://thespinoff.co.nz/business/20-11-2018/what-lies-inside-rocket-labs-secret-us-military-contracts/
https://www.nbr.co.nz/rocket-man
https://www.nzherald.co.nz/business/news/article.cfm?c_id=3&objectid=12215863

3.Comes as USA continues to build up military resources at Scott Amundsen and McMurdo. Such as the $50 million US Nvy funded MaristateGOES satellite relay facility (Hawaii Pennsylvania University & US Navy SPAWAR), SuperDarn and several operations run by the US Navy Space warfare (SPAWAR) research group and DARPA in Antartica which is managed by Lockheed Raytheon.
https://www.military.com/daily-news/2019/07/30/more-us-military-power-needed-antarctic-deter-malign-activity-general-says.html
https://www.southpolestation.com/news/satellites.html
https://allthatsinteresting.com/rodney-marks
https://www.southpolestation.com/trivia/00s/00s.html
http://www.spaceref.com/news/viewsr.html?pid=30091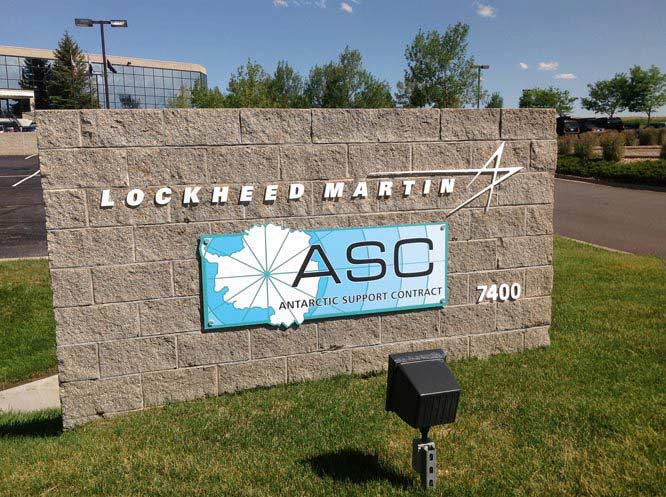 4.The primary clients are defense based (e.g. DARPA) and some of what they launch is shady as. Especially if you go and read the pass work of Owen Wilkes visa how the US Military reguarly funded New Zealand universities science program in the sixties seventies and eighties as part of the US's missile defense and atmosphere related research. If you have not read Wilkes stuff you need to the man (a trained physicist) knew his stuff.
https://en.wikipedia.org/wiki/Owen_Wilkes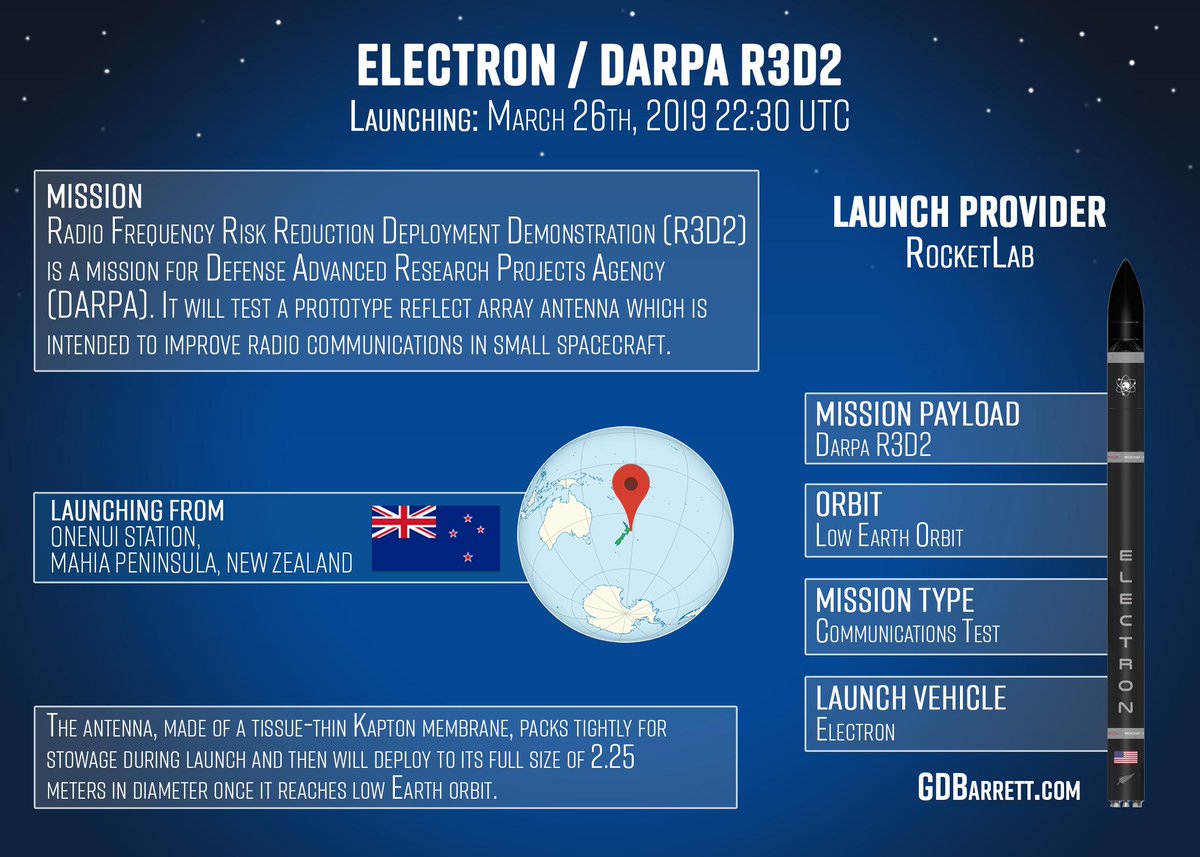 5.The Rocket Lab rockets themselves are the weapon in that at 27,500 km an hour these new hypersonic rockets have the capacity to deliver a low yield tactical nuclear war head·*1.
https://www.stuff.co.nz/business/industries/66863431/

https://www.defenceiq.com/defence-technology/news/hypersonic-missiles-what-are-they-and-can-they-be-stopped

https://www.theguardian.com/world/2019/aug/12/russia-indicates-rocket-engine-exploded-in-test-of-mini-nuclear-reactor

https://www.upi.com/Defense-News/2019/07/28/US-Israel-conduct-test-of-Arrow-3-anti-ballistic-system-in-Alaska/4091564341249/

https://www.militaryaerospace.com/power/article/14033431/the-emerging-world-of-hypersonic-weapons-technology

http://www.spacedaily.com/reports/DARPA_issues_contract_proposition_for_hypersonic_missile_defense_999.htm
*1 = This is significant because you will note from late 90s the past five years the topic of IBCM, ADS, strategic Nuclear vanished for a time as the new lines in the sand were drawn and always focused on Russia's complaint over missile defense networks (a phase thrown out by the media but never really explained in detail). By this decade however China and Russia response was simple they began building smaller and faster rockets that could be moved around with a lot more speed and reach high orbit ultra fast. In this manner they made detection of sites harder and it became much more difficult for missile defense system to lock on to silo as the missiles in turn could be out of the silo and heading towards the target before deployment of missile defense technology could be deployed.

Rocket Lab is the US response to the USSR Chinese development in long range or hypersonic missiles.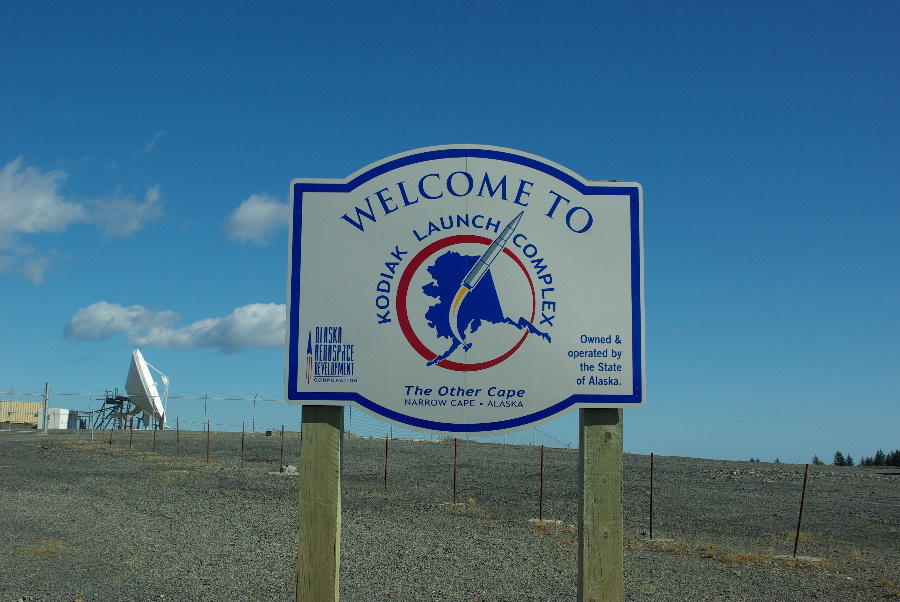 See also the accident at Kodiak Island Alaska (Rocket Labs sister station where the weapons testing had to be admitted – not a good majority of their staff come form Alaska Aersospace).

https://www.extremetech.com/extreme/188675-us-militarys-experimental-hypersonic-weapon-explodes-seconds-after-launch
https://www.adn.com/military/article/failture-launch-raises-bear-challenge-kodiak-complex/2014/08/27/
https://en.wikipedia.org/wiki/Pacific_Spaceport_Complex_–_Alaska
http://akaerospace.com/news/lockheed-martin-wins-medium-lift-rfp
https://www.rocketlabusa.com/news/updates/rocket-lab-selects-alaska-aerospace-corporation-for-electron-launch-range-safety/

6. Its driving the demand price up for specialist 'smart city' minerals which the Cook Island propose to mine with the help of the UK Seabed Resources Ltd (Lockheed Martin), in what the Cook Islands has being told will be a "trillion dollar" deal. (See also Chatham Island new built marina).
https://kasm.org.nz/seabed-mining-why-it-quite-literally-sucks/

http://www.kyn24.com/us/deep-sea-mining-technologies-market-should-grow-from-650-0-million-in-2020-to-15-3-billion-by-2030-1635909.html

https://www.ft.com/content/23ecf682-892a-11e9-97ea-05ac2431f453

https://www.miningweekly.com/article/un-deep-sea-mining-body-rejects-greenpeace-criticism-2019-07-05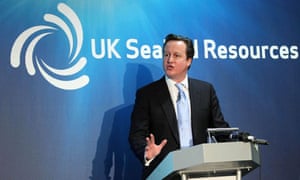 https://www.lockheedmartin.com/en-gb/products/uk-seabed-resources.html

https://www.theengineer.co.uk/lockheed-martin-seabed-mining-venture-set-to-explore-pacific/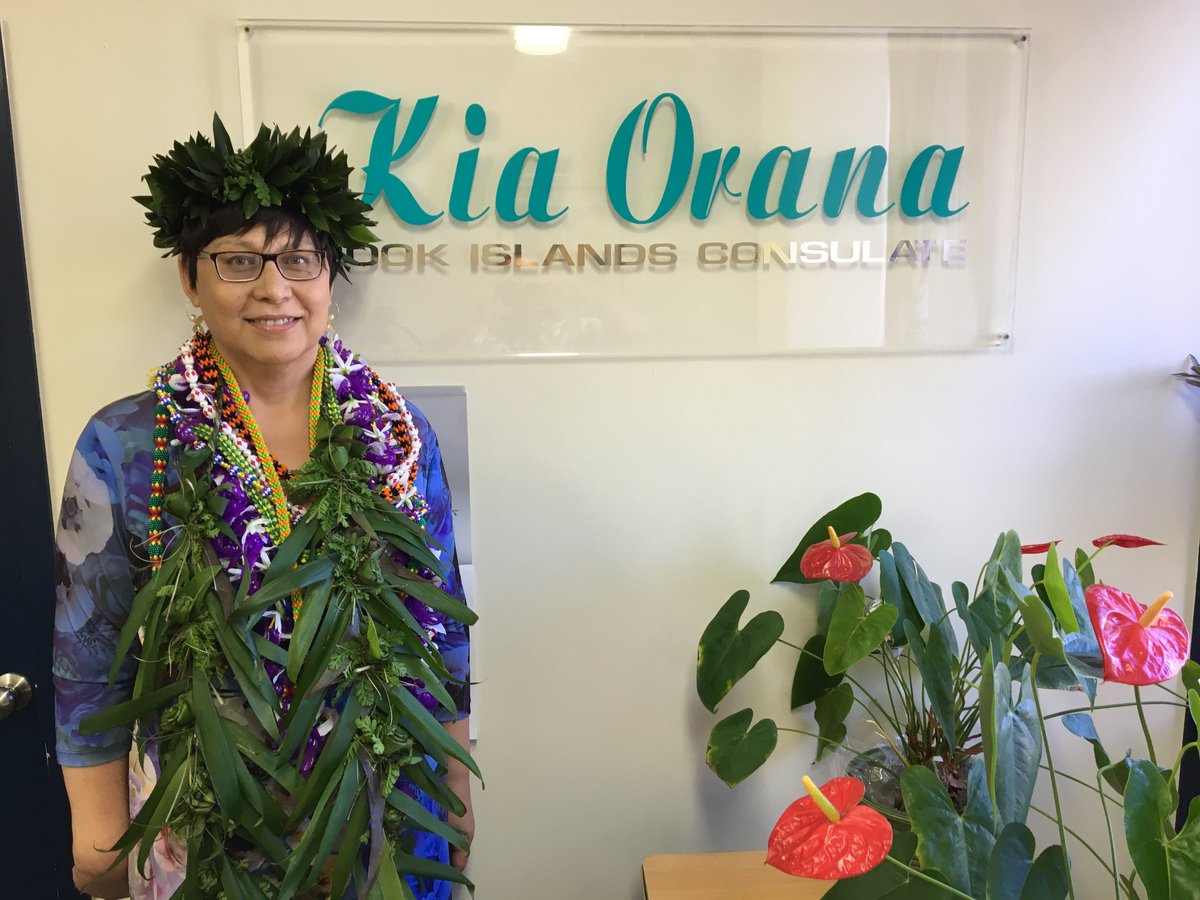 7. The NZ Cook Island's new High Commissioner is Tessa Temata (Photo Above), was appointed this year. Mrs Temata is a former UN envoy specialist in smart city technology and a former Chief Executive to a PNG Mining security company. That appointment needs to be seen in context of three factors;.
A. 2008 Helen Clark NZ meeting with Saudi front man "Blood Diamond' Tony Texeria (and Colin Giltrap and other electronic tech entrepreneurs).

We now have nearly 250 companies involved in dual technology (has civilian military capacity), working with NZ MPRI & its Agenda 2030 scheme Trade 2030.

These include, Radiola NZDF named in Wikileaks as assisting the Sudanese government and recieving kickbacks (The original Washington Post article [no longer available] on Radiola stated it staff helped Sudanese war lords obtain encrypted technology used to secure weapons.


This is also repeated in case of Motorola Liber Cell Auckland who supplied Liberian warlord Charles Taylor (as cited in his trial proceedings) with encrypted technology in exchange for mineral and timber concessions with people like Tony Texeria and Russian Antonov arms trafficker Victor Bout who were name in UK Parliament, admitedly under privilige of parlient, as being involved in the weapons for mining concession businesses. And there is Tait Electronics whose encryption technology was used on America Cup yachts dispatched to Valencia via Saudi Arabia.
https://www.lockheedmartin.com/en-au/new-zealand.html
https://www.sparknz.co.nz/news/emirates-5G/
https://allafrica.com/download/resource/main/main/idatcs/00010642:e0bc9e66f665f2c7b2fb8a942ff328ea.pdf
https://www.theperspective.org/2004/dec/gsmmobilephone.html
https://www2.deloitte.com/nz/en/footerlinks/pressreleasespage/53-kiwi-companies-make-the-deloitte-asia-pacific-technology-fast-50011.html
There is about another 18 arms delivery Antonovs who have landed in NZ since 1991 with connections to NZDF, Saudi Government or are known in other UN, Oxfam, or offshore press reports as repeat offender arms trafficking aircraft: Supporting photographic evidence to that claim no problem (I have written two books on it). The problem ahs always being getting people to acknowledge the big bloody elephant in the room holding the AK47.
https://wikileaks.org/wiki/United_Nations_Procurement_Task_Force:Investigation_Report_on_the_Subject(PTF-R006-06),_13_Sep_2006
https://www.nzherald.co.nz/nz/news/article.cfm?c_id=1&objectid=10507606
https://www.cetim.ch/wp-content/uploads/Rep_RS_HRdefenders_mars2018.pdf
https://forums.radioreference.com/threads/where-did-motorola-name-originate.16321/

B: Michael Fay role in Pathway Samoa where the plan is to make Pacific Islands such as Fiji, Samoa, Tonga where Richwhite also have considerable sway, a manufacturing hum which with the support of professional sports (who will act as the PR front for this issue) will turn the region into mobile sweat shop for dual purpose smart technology. Such as light aircraft and cellphones exports which since the 2000 coup has risen in Fiji by 300% These can be adapted to become a manufacturing hub for UAV parts with very little effort.
https://www.nzherald.co.nz/rugby/news/article.cfm?c_id=80&objectid=3554537
https://www.preventionweb.net/english/professional/policies/v.php?id=39483
http://www.methodist.org.nz/files/docs/public%20questions/small%20island%20developing%20states%20comp%20ph.pdf
https://video.defence.gov.au/play/5881
https://www.armyrecognition.com/january_2016_global_defense_security_news_industry/russia_supplies_light_weapons_for_fijis_peacekeeping_force_of_undof_un_mission_in_golan_heights_tass_13001162.html
https://www.armyrecognition.com/january_2016_global_defense_security_news_industry/russia_supplies_light_weapons_for_fijis_peacekeeping_force_of_undof_un_mission_in_golan_heights_tass_13001162.html

C: Saudi Vision 2030 (Agenda 2030) is Saudi exit strategy it proposes making Saudi Arabia a leading smart technology developer by 2030.

Jamal Kashoggi, nephew of Adnan Kashoggi (who has extensive connections in the Pacific) clarified that shortly before his death Saudi Arabia specifically wants to become the leading producer and seller of second generation smart weapons by 2030.
https://fanack.com/saudi-arabia/economy/saudi-arabia-vision-2030/?gclid=EAIaIQobChMI7M_cxL-W5AIV0RwrCh16sgmYEAAYASAAEgIV2fD_BwE
https://worldview.stratfor.com/article/saudi-arabia-defense-industry-weapons-imports-vision2030
https://intpolicydigest.org/2019/02/26/saudi-arabia-s-vision-2030-plan-and-the-role-of-asian-powers/
https://www.reuters.com/article/us-saudi-khashoggi-investment/big-investors-look-past-khashoggi-to-opportunities-in-saudi-arabia-idUSKBN1QS1EF
8. It comes as the Local Government New Zealand (LGNZ) an odd little organisation whose charter and authority is less than clear) is driving towns to jump on board the Climate Emergency declaration (driven inturn by Agenda 2030 Rockefeller 100 Resilient Cities ). This seem less concerned with the planet and more concerned with creating debt and making opportunity out of crisis for big business — case in point Tauranga plans to sell off portion of the lucrative Port of Napier to fund the Climate Emergence.
http://www.scoop.co.nz/stories/PO1905/S00388/napier-port-sale-short-changes-ratepayers.htm
https://www.lgnz.co.nz/equip/resources/equip-associates/roger-blakeley/
https://www.lgnz.co.nz/equip/training/on-demand-webinars/climate-change-series/

https://www.lgnz.co.nz/news-and-media/2019-media-releases/school-strike-4-climate-organisers-give-politicians-a-serve/

https://www.citylab.com/environment/2019/06/climate-change-resilience-cities-rockefeller-foundation/589861/

LGNZ is driven by the literal architects of Rogernomics the NZ Initiative board which is the new name for the Business Round Table led by John Key's old sugar daddy Stephen Jenning Renaissance Bank.
http://www.scoop.co.nz/stories/BU1809/S00534/kiwi-billionaire-stephen-jennings-joins-nz-initiative-board.htm

Jennings is one of the key players in the smart cities being developed in Africa, such as Eko Atlantic and Tatu organisation, in partnership with the Clinton Foundation which Australia and NZ have together donated 50 million to date (along with 150 million for climate change by NZ and 50 million for development in Africa from CF spooked chocked partner CARE Australia).
https://americanaustraliancouncil.org
https://newcities.org/qa-rendeavour-john-rossant-and-stephen-jennings/
https://compromisedfbibook.com/wp-content/uploads/2018/12/Rencap-2010-itinerary.pdf
https://founderscode.com/bill-clinton-trumps-renaissance-capital/
https://www.taxpayers.org.nz/clinton_foundation_2018-19
https://www.wakeupnz.net/13-7m-nz-taxpayer-funds-donated-shady-clinton-charity/
https://www.nzherald.co.nz/world/news/article.cfm?c_id=2&objectid=12007932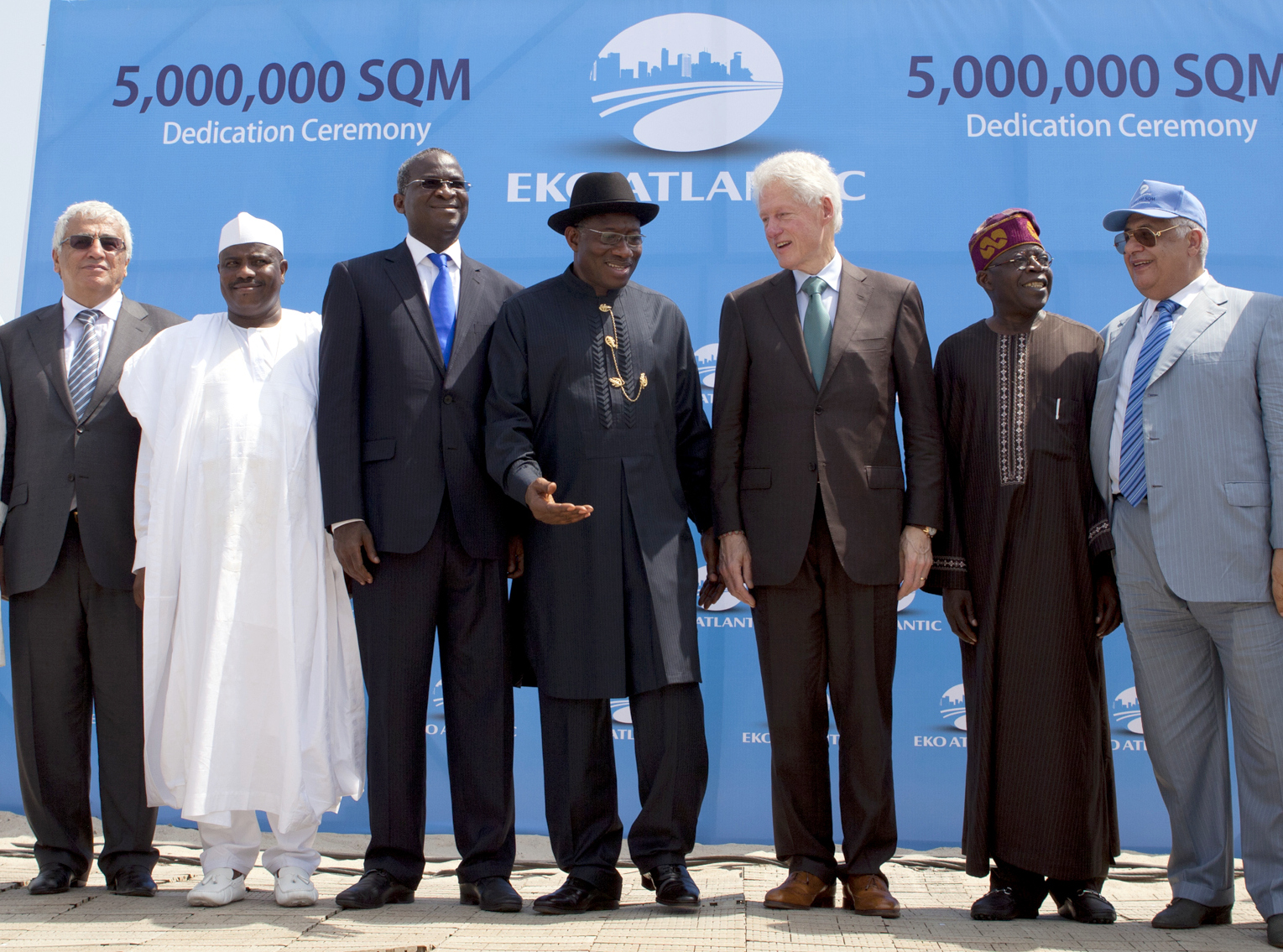 These smart cities are not dissimilar to the Enron Ogden super coal power electrical plants Enron built in the late 90s in China, Africa South America.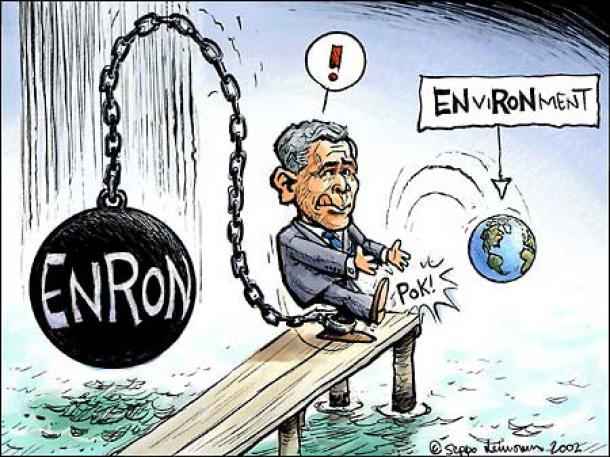 These were sold as green until the buyers third word developing nation realized they did not have the middle class population they needed to make run them cost effectively and instead they ended up deeper in debt. The cities are now knee-deep in litigation with accusations of corruption and charity fraud (see also Patrick Ho and Andrew Pearse & Lord Fink African Loans & Charity scams.)

https://books.google.co.nz/books?id=iwRBDgAAQBAJ&pg=PT22&lpg=PT22&dq=smart+cities+africa+corruption+andrew+pearce&source=bl&ots=a2Kwxf7p8Y&sig=ACfU3U3bE1tSShgWz6VBhVuEmGP5e6ug0w&hl=en&sa=X&ved=2ahUKEwjljsDZjJnkAhVIOSsKHSt1D0wQ6AEwAXoECAkQAQ#v=onepage&q=smart%20cities%20africa%20corruption%20andrew%20pearce&f=false

https://www.itweb.co.za/content/VKA3WwMdVnbvrydZ
https://qz.com/africa/1519653/mozambique-finance-minister-arrested-credit-suisse-fbi-caught-up/


9. Its seem odd we talk of climate emergency and climate change (real threats) as we ignore the carbon cost of the military and the space industry. Bearing in mind Rocket Lab rockets are hypersonic and the plan is to launch these every two weeks the carbon cost will be massive.
https://www.esrl.noaa.gov/…/dow…/2018OzoneAssessment.pdf
https://www.newscientist.com/article/mg15020332-000-no-such-thing-as-a-free-launch/
https://www.sciencefocus.com/space/are-space-launches-bad-for-the-environment/

Since WMO (2014), the orbital launch rate has increased by about a factor of two (Don caster et al., 2016; FAA, 2016). Recent developments suggest that rocket launches and emissions will continue to increase and possibly accelerate. New space systems, such as reusable and heavy-lift launch vehicles and communication satellite constellations using thousands of satellites in low earth orbit, have emerged (Klinkrad,2017; Pelton and Jacques, 2016). "Maturation of these maturation of these systems ensures that launch emissions will increase in coming years. Detailed scenarios of future launch emissions based on known, likely, or speculative future space transportation requirements have NOT been developed".
10. The development or up scaling of US Military or military funded facilities at Antarctica (see above), Awara Bay Bluff, Burnham and Chch Airport Operation Deep Freeze (is massive these days), Birdling Flats & St Margarets (Cant UNI US Navy via NSF [an old trick Owen Wilkes use to research and write about), Waioru. In addition to 100% defense budget increase in NZDF Police (all Lockheed Clients) budgets, 20 Billion defense loan, rammed up exercise training including Linton crowd control, Koru 2015, Katipo 11/13/17, Black Diamond, Salisman Tiger (Australia), South Reaper, Mahi Angora, plus US Navy funded experiments for second generation technology including HOP1 & HOP2 Cant Uni and QuakeTek where private unlisted companies can be found investing in Victori Universities QuakeTek.
A large amount of the lobbying for the US build up is coming from the Australian American Council, founded by Tony Podesta brother of the controversial Chief of White House Staff under Obama. Its membership is dominated by the US military industrial complex including Lockheed Martin the backer of 'New Zealand's increasinly US and military domainated non green or carbon friendly space industry.
https://www.reuters.com/article/us-australia-usa/australia-says-u-s-plans-to-build-military-infrastructure-idUSKCN1UP0GY