This list is not complete but aims to give a snap shot of organised abuse for purpose of establishing time frame, scope and concentrated areas of abuse.

Will be updating it over the next week or so.

Short version some hunting the paedophiles. Is this 21st Century version of Alcapone. They could not get gim for the big stuff. So they went for what stuck.
Organised
July 14 2019 An alleged paedophile teacher who evaded arrest and was believed by a royal commission to have died is living a happy retirement in rural New Zealand.
"The Royal Commission into Institutional Responses to Child Abuse has heard Ronald Thomas, now 77, habitually and violently abused boys when he was a young music teacher at Hobart's elite Hutchins School in the late 1960s. Former Tasmanian police chief Richard McCreadie has given evidence that Thomas confessed to child abuse in 1970, but fled to South Africa days before he could be arrested, forcing an end to the investigation.The commission, which has focused its Tasmanian hearings on allegations of a paedophile ring of up to eight teachers at the establishment school in the 1960s, believed Mr Thomas had died, naming him on that basis. However, The Australian yesterday found Mr Thomas alive and reflecting on a "happy and productive life" — including more than four decades teaching in New Zealand — as he shares his autumn years with a same-sex partner in quiet North Island dairy country".
Mr Thomas yesterday denied the allegations, made in sworn evidence to the commission, of sexual abuse levelled by two former students of the Anglican boys' school.He also denied making any confession or admission to police when interviewed in 1970, as claimed under oath by Mr McCreadie. Rather than fleeing to South Africa, Mr Thomas said he took a long-planned teaching job in Western Samoa, linked to the World Council of Churches, leaving the school at the conclusion of the 1970 school year.
Child migrants kept being trafficked from the UK to Australia despite officials knowing that some institutions they were sent to harboured paedophile rings, a UK inquiry has been told.Margaret Humphreys of the Child Migrants Trust told the child sexual abuse inquiry in London that recruiters were sent to the UK to select children for church and charity-run farm schools in Australia.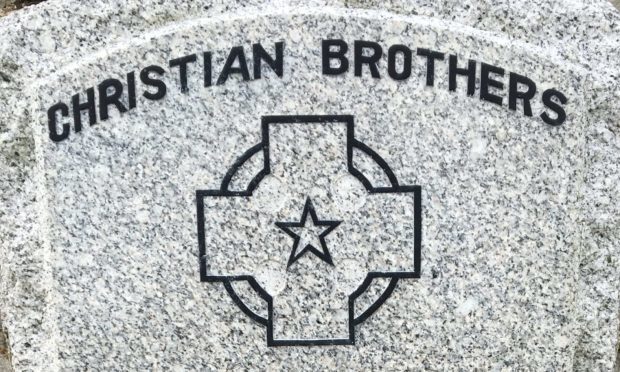 "I think we would categorise that now as child trafficking," she said on Friday. The inquiry is examining the sexual, physical and emotional abuse suffered by thousands of children in care who were sent to Australia, New Zealand, Canada and Rhodesia up to the 1970s.
Among the worst offenders were the Catholic order the Christian Brothers who ran farm schools in Western Australia and the royals-backed Fairbridge Society which ran farm schools in NSW. Child migrants kept being trafficked from the UK to Australia despite officials knowing that some institutions they were sent to harboured pedophile rings, a UK inquiry has been told.
https://www.theaustralian.com.au/…/c70fdd7d99a3161c521d55e8…

July 2019 Catholic orphanage Antonia House burns will be adding to this very shortly but this has opened up can of wound not just Christchurch abuse but abuse linked to Ireland and UK aristocrats.
July 2019 Operation Elysium German prosecutors said Thursday they had shut down a major platform used by "elite pedophiles" for organizing the sexual abuse of children, arresting its suspected ringleader and senior members of the "paedophile community" in Germany and abroad.
According to police, the arrests include "high level politicians" as well as entertainers, white-collar professionals, and high-ranking clergy members. The sting, dubbed Operation Elysium, was launched on the eve of the G20 in Hamburg, throwing the global summit into disarray after key members of at least two European delegations were held by police.
The elite pedophile community, operating through a website known as 'Elysium,' "was used for global exchanges of child pornography by its members and to arrange meetings to sexually abuse children," prosecutors in the western city of Frankfurt said in a statement.
PressTV reports that the community had 87,000 active members who "traded images and video files" of "the most serious sexual abuse of children, including babies, and representations of sexual violence against children." Nearly 3000 arrest have being made.
https://www.abeldanger.org/german-police-arrest-high-level…/

May 2019 two-year international operation involving police from Australia, Bulgaria, New Zealand, Thailand and the US and coordinated by Interpol has led to the arrest of nine alleged child sex offenders in Thailand, the US and Australia. More arrests are expected, with referrals being examined in nearly 60 countries.The investigation — called Operation Blackwrist — was launched in 2017 after police found material showing the abuse of 11 boys, all below the age of 13, by an online international pedophilia ring operating on the dark web on a subscription basis.
https://www.dw.com/…/interpol-busts-internatio…/a-48841717-0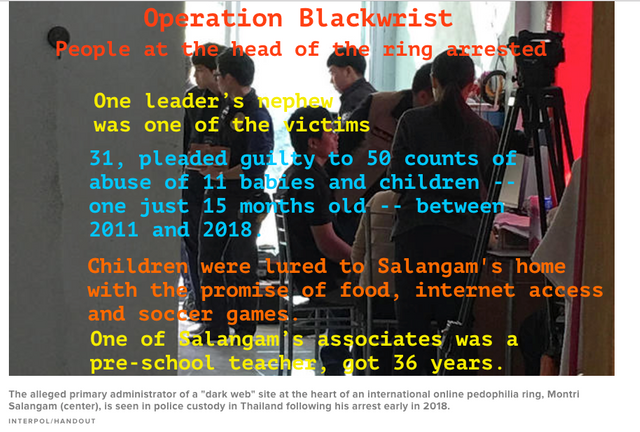 July 2018 Bay of Plenty. Anihera Black, widow of prominent community leader Te Awanui Black, said he was involved in a ring of abuse that was of the highest levels.

Police in Tauranga deny this. yet a witness, said to be in his 20s, told the Bay of Plenty Times he was regularly sexually abused by Te Awanui Black during visits to the late iwi leader's house.
"Talking about it today is extremely hard," the victim, who asked to remain anonymous, told the newspaper. "But I was repeatedly used and lured into doing things with Awa that were horrible, yuck and male me feel sick even talking about it today.
Anihera Zhou Black said the elite pedophile ring that went "deep and wide… spanning the four corners of the globe.at the very highest levels of government you can imagine..These people are in suits, they are people in power,"
2016 Project Argos "A New Zealand man allegedly involved in a worldwide paedophile ring which abused the adopted son of a gay Cairns couple will be extradited to Australia to face charges. The 42-year-old was arrested in August 2016 following a five-and-a-half year investigation.
Police announced on Thursday he would be extradited to Brisbane to face nine charges of indecent treatment of a child under the age of 12.
Queenslanders Peter Truong and Mark Newton were jailed for 30 and 40 years respectively in the United States in 2013 after they admitted buying the boy as a newborn from Russia and abusing him.
They recorded the assaults on high-definition video cameras and shared the footage with a worldwide paedophile ring.
He was then passed around through the network to be abused by other men.
This part of Project Argos and extends out of Royal inquiry into institutionalised abuse.

2016 Exclusive Brethren

Four out of ten former Exclusive Brethren who responded to a study looking at traumatic experiences growing up in the sect say they were sexually abused as children in New Zealand.
The study, carried out by a former Brethren, found 18 of 44 participants claimed they had been sexually abused as children.
The figure was significantly higher than the worldwide average, which found around 27 per cent claimed they had suffered child sex abuse.
https://www.stuff.co.nz/…/child-sex-abuse-widespread-in-exc…

Operation Weasel May 2004 Jack Sanders and Gerald Thorns, the two New Zealanders claiming to be the directors of an anti-pedophilia NGO called Global-PAC (Protect All Children).
Gerald Thorns, right, with Brig Gen Thong Lim, toy animals and a miniature infrared-capable camera for use in concealed tracking work and "non-threatening interviews of victims". Gen Lim was introduced as Global-PAC's "honorary president". Government police adviser Christian Guth says the police were unwise to accept gifts from such an informal source.
The Phonm Phen Post in Cambdia reports were security intelligence "deep cover operatives", using an apparently legit cover anti-pedophile NGO. "They use cult followers for expendable deep ops. Sanders uses cults, criminals,
high-level politicians, family members for deep cover intel work, trained by Chamblerlain
"Extremely dubious," said Mike Bush (Now Commissioner Bush) , police liaison officer at the New Zealand Embassy, Bangkok.

"They are not wanted for any crime but I would definitely like to have a meeting with them about certain matters that I cannot discuss with the media. Because they are New Zealanders I personally have an interest in whether their motives are genuine. Only time will tell if they are credible and legitimate."
Jack Sanders who is linked to the Labour Party (Standing as a 1990 candidate for Papakura James Thomas Stubbs) is one of the men who lured Nicky Hager into writing reports about the NZSIS which later turned out to be un-true.

Has ties to Operation Weasel the US based operation into allegedly North Korea and money laundering run by Colonel Oliver North the star of the Iran Contra affair in the 1980's. Specifically newspaper linked him to a plot called Operation Weasel to smuggle North Korean defectors to the west via the Nauru embassy and raised allegations by Nauru cabinet ministers that he was working for the CIA – both claims he strongly denies.

The versions carried by Australian site Indymedia in July were written in the first person under the byline "Bev Taylor". The articles claimed Barkan was prominent in Mossad murder squads operating in Southeast Asia which were targeting Australians for identity documents, and that tourists would be thrown into the sea and their travel documents stolen. The author claims to have met by chance in Cambodia both a man who "vanished", and later Barkan who had assumed that man's identity. Both articles quote an unnamed "New Zealand security official" as verifying the stories. 

This has major ramification relating to event in Christchurchs
https://www.nzherald.co.nz/nz/news/article.cfm?c_id=1&objectid=10006642

Has links to WTO and Global Migration Pact inventor Mike Moore. Sanders has had his picture taken with other notables such as the Clintons, Helen Clark and Don McKinnon.

In May, 2002, brother Paul Stubbs was sentenced to 26 months in jail over a people-smuggling scam. After arranging for two Chinese people to check in at Auckland airport, he took their boarding passes and handed them to a Chinese couple. The scam was exposed when the couple were caught hiding in airport toilets in Fiji on the way to the United States.
Paul Stubbs told authorities he was working for Integrated Marketing Services, a company to which Jack Sanders has been linked.

James Stubs said he was a "family man and committed Christian"

https://www.phnompenhpost.com/…/sanders-and-thorns-mystery-…
http://www.athenaeum.athenaverse.com/archives/00000050.htm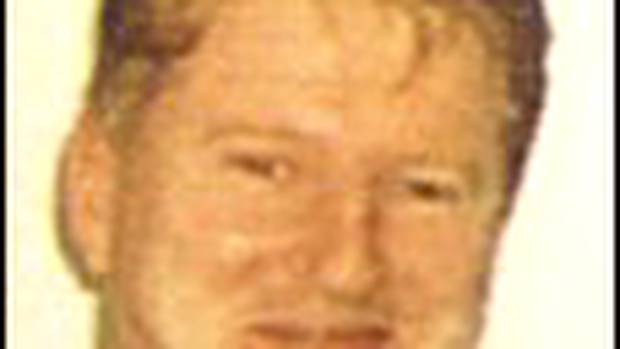 Ratana Church 
https://www.dailymail.co.uk/…/Disgraced-Ratana-Church-minis…
Catholic Church

Jim Anderton relating to accusation of abuse of Cherie Aderton more to follow.
The first recorded case was in 1900. Allegations of cruelty toward children residing at the Stoke Industrial School (also known as St Mary's Orphanage) instigated a Royal Commission and the eventual prosecution of two Marist Brothers. Edouard Forrier (Brother Wybertus) was charged with five counts of common assault, they were also charged with five counts of indecent assault of which they were acquitted. The alleged incidents occurred between September 5, 1893 and June 1, 1897.
Staff at St Mary's school Christchurch were then involved in 121 sex abuse allegations dating back from the 1970s, with about eighty former students receiving a total payout for compensation of about $5 million.
A nonprofit trust, the Survivors of Sex Abuse Trust, worked with many of the victims. Over 120 complaints were made in regard to sexual and physical abuse alleged to have occurred at the school.[14] Many of the offences were committed in the 1970s.
But they continued well beyond that well beyond Christchurch
In 2011 a staff member of St Bede's College, Christchurch admitted to being a sex offender before he was employed at that college, but was allowed to remain as a teacher.[8] In 2018, abuse victim advocates called for the resignation of the school's rector for continuing the staff member's employment
In 2017 and 2018, the issue was raised of Magnus Murray, a Catholic priest, who taught at St Paul's College, Dunedin, until 1972 and was later convicted of child sexual abuse.[10] Allegations were also made against former Christian Brothers Junior School principal, Desmond Fay.[11] Michael Dooley, Bishop of Dunedin, acknowledged the offences of Murray and Fay and apologised for the "suffering endured by victims and their families"
Marist Father Alan Woodcock abused children at St John's College in Hastings, St Patrick's College in Upper Hutt, Highden in the Manawatu and Futuna in Wellington. After he left the Marist Priesthood and left New Zealand to live in England, he was extradited back to New Zealand and convicted of 21 sex offences committed between 1978 and 1987; the abuse continued despite the knowledge of Father Michael Curtain and Father Fred Bliss.[4] Tracking him down abroad was done with the assistance of the Sisters of St Joseph of Nazareth.[5]
John Louis Stevenson (known as Brother Bernard) and Brother Andrew Cody of the Hato Paora Māori Boys school in Feilding were convicted of sexual offenses and jailed.
Father Michael Shirres, who had lectured in Māori theology at the University of Auckland and wrote several books on Māori spirituality, confessed to sexually abusing a young girl and is suspected of abusing many other victims.
https://www.nzherald.co.nz/nz/news/article.cfm…
Mark Mannix Brown jailed for 15 months in 1990 for sexual offending against altar boys.Three new victims was aged between 6 and 9 years old and was in the care of an orphanage in Auckland in the mid 1970s.
http://www.stuff.co.nz/…/pedophile-priest-admits-charges-ag…
St Mary's Bleinheim
http://www.stuff.co.nz/…/Blenheim-priest-discharged-without…
Blenheim https://www.stuff.co.nz/…/priest-defrocked-for-nonconsensua…
Other