#Warning work in progress enter at your own peril

PART ONE: – A DROP OF WATER.

"From a drop of water, a logician can infer the possibility of an Atlantic or a Niagara without having seen or heard of either one. I've got my drop of water, now allow me to infer". Sherlock Holmes (Elementary Johnie Lee Miller Interpretation)
Wai: Maori (noun) freash water, mineral water. The Maori English Dictionary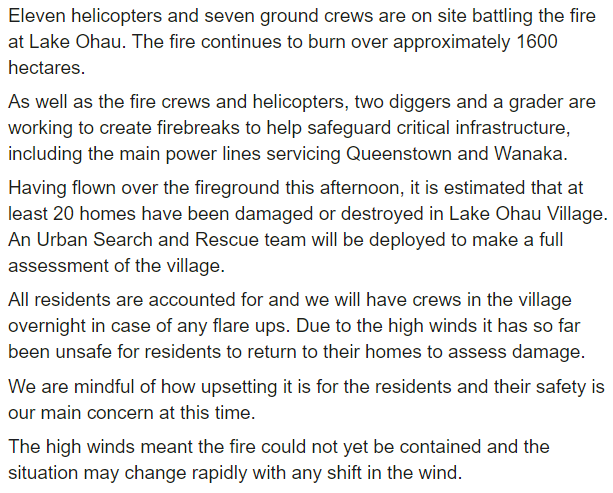 Earth Wind Fire.

James Bond's new weapons of choice appears to be water but before we get into a tsunami of spies and intrigue let begin with a single drop of water. A fire, believed to be sparked by high winds an electrical arc from power lines, part of Network Waitaki (owned by Meridan), which fed by high winds blazed across grassy Department of Conservation land and thirsty farmlands to destroy over fifty homes in the Alpine village of Ohau (which means windy place in Maori).

Today Ohau is favoured by wealthy retirees, scientist and life block dwellers, who tend to vote either Red or Green. Earlier in history it served as a workers village for employees of the Ohau power substation A-B-C that connected to the Tekapo Hydro power station. The station was commissioned in 1925 (construction beginning 1938), when South Island needed more electricity to sustain an expanding population. It was then sold off to Meridan after electricity was privatised in the 1980's under Labour who capitalised on the 'Revolt of the Colonels.' The revolt refer to the rebellion in National's own party ranks after then Prime Minister Muldoon partially rescinded his policy of privatisation of NZ electricity. An idea he hoped would provide New Zealand all its 'Think Big' energy needsbut cooled on when he began to realise borrowing to build infrastructure, "which will cost us a bit of our sovereignty" as Muldoon stated, was an error.
Muldoon however was over ruled by his rebellious caucus, led by Nationals Minister of Energy Barry Brill. Brill went on to head the board of directors for several power and energy companies and chair the New Zealand Climate Science Coalition a Climate denial organisation friendly with Fonterra Dairy. Brill can be viewed as curmudgeon of the Older generation Blue Order 'Boomers'.
Ohau is located in the Waitaki known water of tears river of power . Its nick name is in reference to its hydro history and the many bloody conflict that range from Maori tribal conflicts to Maori crown disputes and later its role in building New Zealand unions (that helped Labour become one of New Zealand's leading political parties). The later due to the brutality worker who built the hydro dam experienced. The Maori name Waitaki "water of tears." refers to tears shed by Tane, god of the forest, for Tangaroa, god of the sea and the high concentrations of glacial silt suspended in the water (and the reason for the river's distinctive milky hue) which gives the water its high mineral content. It is to put bluntly the good stuff.
The Ohau fires follows on from several fires in Central Otago that run adjacent to two core life lines of the South Island and New Zealand. One is the central irrigation lines that draw from high country lakes and the second is the transmission power lines that reach Tiwai aluminium smelter in Southland (the back bone of the Southland economy which in turn produces over 28% of NZ's GDP) and pass via Mataura, where electric lighting for public use was first introduced by way of a private coal fired station in 1894 and then served The Southern Frozen Meat Company and produced power for Mataura paper mill which today is the location for 10,000 tonnes of high explosively and toxic Aluminium smelter waste.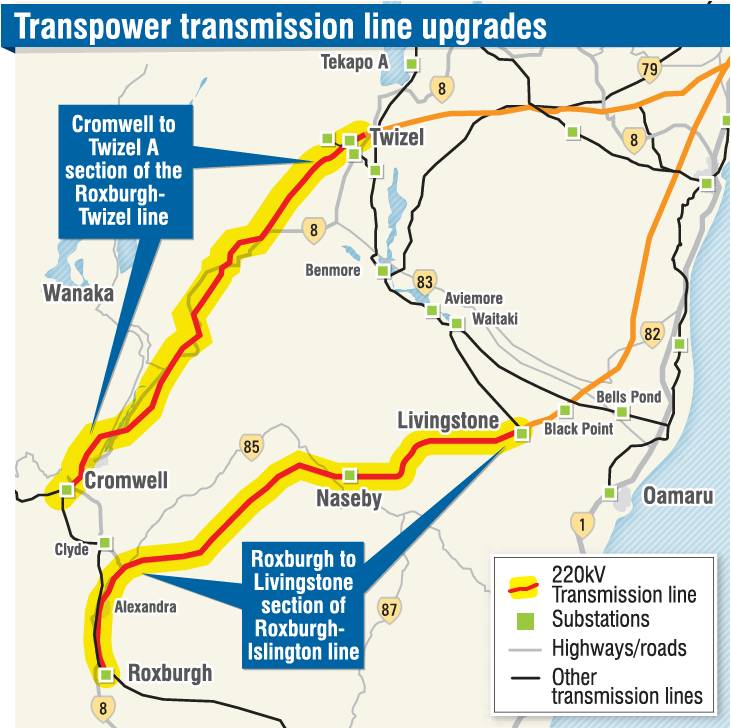 Other fires includes the August 31 2020 fire at the Mataura Paper Mill caused by arcing power lines blamed on birds .
It includes an August 31 2020 grass fire near Lee Stream-Outram Rd (SH87), which is were power lines service the Waipori hydro-electric power generating complex (located in the Waipori River Valley), that fire appliances responded to after there was some concern over strong northwesterly winds .
It includes a fire on August 31 2020 in Middlemarch, a fast-moving grass fire on the Rock and Pillar Range DOC Rock and Pillar Scenic Reserve, again in proximity to transmission lines, and which likewise was fulled by wind and wilding pines. It includes a fire near Lake Pukaki, near Twizel, which burned through more than 3500ha of land – again much of it wilding pines – on August 30. The cause of the Pukaki fire is unknown but it started in proximity to the river bed where transmission lines cross an serve the Tekapo Ohau B power house.
Mackenzie District Mayor Graham Smith says the fire, that swept through Lake Ohau, burned "completely out of control" on Department of Conservation (Doc) land because it was poorly managed.
Smith represents a lobby of voices namely pro National supporting farmers who are calling for better management of Doc land to prevent such blazes from burning out of control in future.

These farmers are not interested in the role that Meridan may have played, with at less two fires that can be directly attributed to transmission lines (with several other fires nation wide can also attributable to transmission lines), they seek to point the finger at the Department of Conservation Minister Eugen Sage of the Green Party who sits just on the 5% threshold needed to return the Greens to Parliament ten days out from the a general elections.

The Old Blue Order is squaring off against the New Red Green Order. Each has an agenda as the passion for power heats up and water ownership is gasoline on the fire as the 'new normal' seek to assert its dominance over the 'old skool'.
Mr Smith is part of a lobby group made up largely of high country farmers (many of are Crown lease holders) calling for better management of DOC land to prevent such blazes from burning out of control in future. He said he would be raising the issue of un-managed grassland sewn with wilding pines as major factor in fuelling the fires with the Minister of Conservation, Eugenie Sage Green Party.
Ms Sage visited Lake Ohau village and stated "Nature doesn't start fires except by occasional lightning strikes, it's managing human activity that is the key". She agreed there was a need for a conversation about ''land management in the bigger picture'' in future. ''Federated Farmers, I think, was making a push for free grazing," North Otago Federated Farmers high country chairman Simon Williamson, a farm owner between Omarama and Twizel, said "All this ground that's been locked up and hasn't been grazed is becoming a hazard to life. The fuel loading in the land is just huge."
Mr Williamson said having two fires in the past month highlighted the dangers of retired land "People are saying they want to lock everything up and create a safe habitat, but you're not locking it up when it's not being grazed or managed … you get one spark and it spreads and burns everything in sight. It's really disappointing. We've been warning of this for a long time … once upon a time it was all grazing land. There's a mindset that grazing is bad and it kills wildlife, but the reality is these massive blazes are going to happen more and more and spread further and further."
Niwa's Queenstown-based climate scientist Jim Salinger said Otago's fire season was now prolonged and pronounced due to climate change according to computer modelling. "The fire season is certainly getting earlier."These are not spring temperatures, these are summer temperatures … in Queenstown today it was eight degrees above average" temperatures on record.
Climate change is being listed as one of the factor behind such fires and the 2019 a huge fire that ripped through more than than 4500ha of land in the Deep Stream area of Otago , leading Dunedin residents being asked to continue to conserve water and suggestion for residential water billing and smart meters were raised. It was one of two important reservoirs for Dunedin, the Deep Stream catchment, which was affected by the fire and declared out of action, the Dunedin City Council confirmed on Sunday. The other, Deep Creek was unaffected.
The fire began at the edge of Department of Conservation Te Papanui Park on Old Dunstan Rd near Middlemarch and burned 4664ha of remote tussock and scrub. About 1100ha of the land is managed by the Department of Conservation and most of the rest is owned by the Dunedin City Council. A small amount of land affected, includes the Meridian wind power farm (where the fire is believed to have begun) and part of the 21,000ha Te Papanui Conservation Park. The later is managed by the Department of Conservation and deemed of high ecological value as it protects a large intact indigenous tussock grassland area, according to Doc's website. Though open for all sorts of activities – from walking to horse trekking, mountain biking and hunting – fires are banned due to the vulnerable grassland and ecosystems.
Speaking to a central Otago prospector, familiar with the terrain first hand he reports "the land is cleared under transmission lines but this is also were the wilding pines sprout up and provide fuel for the fires" which he confirms often come from arcing power-lines and cause fires.
Beneath the issue of who is to blame is the issue of water and land control and its an argument that Ohau Alpine village residents are very familiar with as pro Doc Labour Green urban lifestylers squared off against big dairy that traditionally voted National.
In 2019 The Lake Ohau Alpine Village community task force (TF) became angered over lack of data and "inflammatory comments" made in a report to the pro dairy Waitaki District Council (WDC) on the planned upgrade to the village water supply.
The conflict between the two interest group had been ongoing between the two parties since December 2018 when WDC announced plans to upgrade the village water supply to make it compliant with the Health Act and the New Zealand Drinking-Water Standards.
Give Me Some Tender Loving – Pollution Dilution Solution.
Dr Phil Driver, advisor to the TF, a 2019 South Canterbury candidate for Environment Canterbury who has a background in water management and compiled a submission to the 2018 meeting that states "it is very rare that I get angry [but] the WDC's continuing gross misinterpretation of the Lake Ohau Alpine Village water supply makes me very angry … it also makes many of the village's very well qualified people very angry". Driver who also served on ECAN's The Orari-Temuka-Opihi-Pareora Water Zone Committee (OTOP) first got involved with the Canterbury Water Management Strategy in 2009.
Dr. Phil Driver is founder and CEO of OpenStrategies Ltd (Christchurch, NZ) There is little to be found on OpenStragies except one of their clients is Major Projects Infrastructure who are partnered with Infrastructure Project Authority (IPA)United Kingdom government's centre of expertise for infrastructure and major projects. The Authority will play a significant role in the £600 billion the UK plans to spend on infrastructure in the next five years as part of the UK Covid 19 Response package. While the report 'A New Independent Infrastructure Body New Zealand Treasury October 2018′ cites the UK's IPA as one of it models for a proposed proposed "independent" infrastructure body, based on public private partnerships and promoted by the likes of Meridan, Price Water House Cooper and KMPG. In 2019 The New Zealand Infrastructure Commission was born with an emphasis on energy, transport, and water.

Driver said that besides his own water management qualifications, the TF includes three lawyers, one of whom is an environmental lawyer specialising in water management, and the owner of a company specialising in water infrastructure in Australia and New Zealand.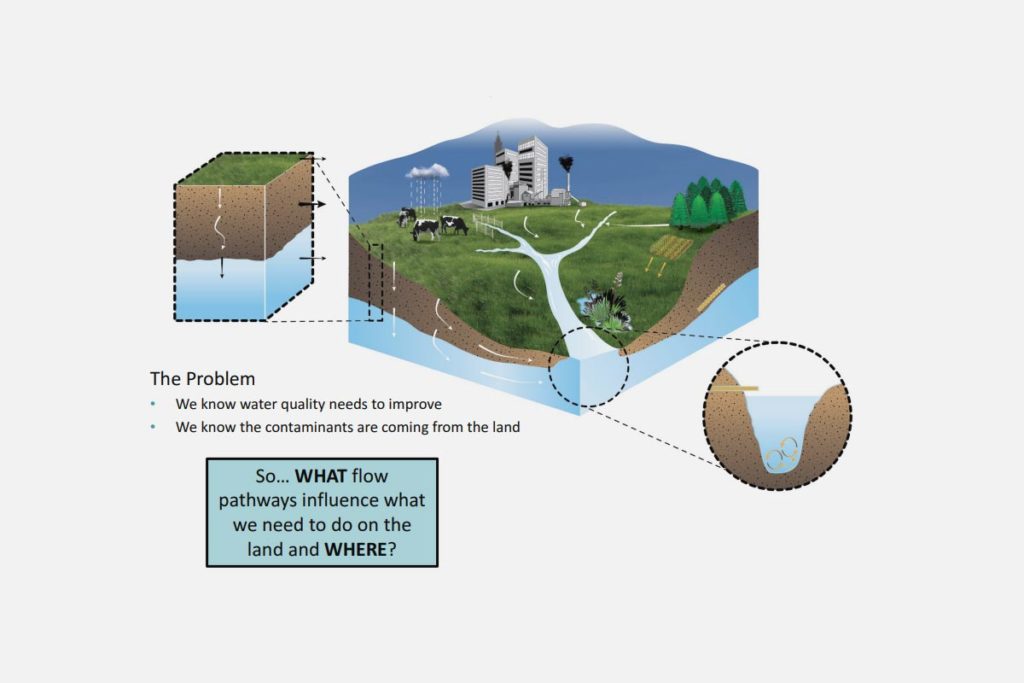 Driver says WDC's report contains "unsubstantiated assumptions" about a bore-water source, fails to adequately support claims that nearby sewage ponds are not a risk to potential bores and that the proposed design is based on a "massive overkill" of water quantity.
"The size of what the council is proposing to produce is just a massive overkill of water supply and our suspicion is they have picked that very large volume in order to disqualify the current source."

This is also known in toxic waste disposal circles as pollution, dilution, solution a means of hiding waste by literally in this case watering it down.
Similar issues relating to Nitrates and ecoli in drinking water have been an increasing problem in Canterbury, Southland and other parts of the country, for years fuel over excess fertiliser and excessive stock numbers.
Council suppliers that provide water to more than 100 water users are tested but property owners with private bores are on their own. It's up to them to test for potential contaminants and met the cost. Farmers and the private irrigation industry believes this is unfair and cost must be shared. Especially as the call for testing increases as the risk to cancer caused by nitrates algae contaminants becomes better known following the release of study called the 'Danish study' which suggest the risk of cancer due to nitrate contamination is higher than thought. Excessive water supply would dilute readings and allow council and their contractors to avoid the cost of addressing core issue of water contamination and filtration cost. Pollution, solution, dilution.
The issue is covered in the John Lee Miller adaption of Sherlock Holmes Elementary (Crowned Clown – Downtown Brown) in which the fictional Sherlock realises that a dangerous substance, a newly-engineered superbug, that can by pass UV filtration, has been added to the water. This sparks panic-buying of water and expensive filter units. The attacker is identified by Sherlock as Raymond Thorpe, a virologist in partnership with Wendell Hecht, a New York City water infrastructure bureaucrat who owns the patent for a home water filter each house in New York would need in the pending the years it takes to build the expensive filtration plant. Hecht had hired Thorpe to contaminate the water supply and profit from the insuring panic via gaining city profitable water filtration infrastructure contracts. Elementary is a clever fictional account of the reality that clean fresh drinking water is the new gold. And any one who owns the right to supply and service it infrastructure is going to make a lot of money as well. Not that that would happen in real life right?
The Department of Internal Affairs own 2018 report on drinking water quality states "The argument that small water suppliers should focus more on bacterial compliance rather than protozoal is an issue that needs to be considered further, because the bulk of the upgrading cost is associated with UV treatment aimed at protozoal inactivation. If limited funds are available for upgrading our smaller water supplies it is best they are spent in a way which will produce the best public health benefits". Put simply the pro farmers Waitaki District Council wants to ignore that advice and pay for filtration, managed by private contractors that passed the infrastructure cost and health risk onto rate payers as oppose to commercial users. The excessive water consumption would dually serve useful to commercial users (while reducing their individual costs) and simultaneously dilute bacterial contaminants readings while not removing health risk would make it harder to identify the precise origin of contamination input.
Put even simpler the WDC wanted to hose the problem away like cow shit in a milking shed and not worry abut the long term cost after wards as the public pick up the cost in their rates and reduced water quality. Pollution Dilution Solution.

I mean water is free and infinite right? What could possibly go wrong?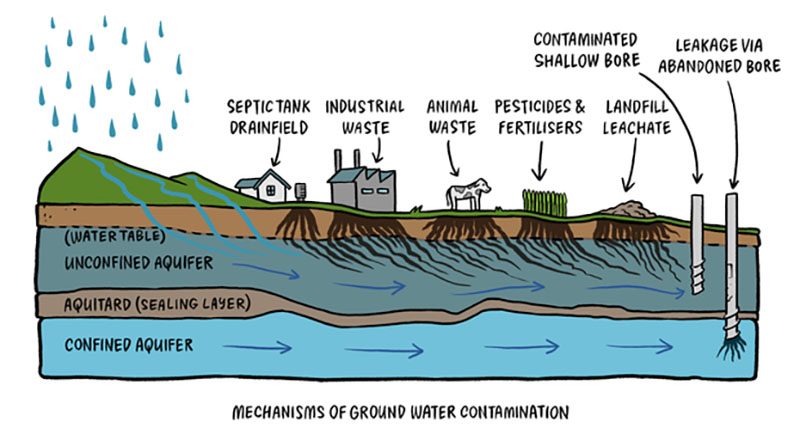 Since the beginning of the process, the community has been campaigning to keep the current gravity fed source, UV filtered, claiming this water has been reliable in quality and the quantity is more than adequate to meet the current and future needs of the village which was made up of 136 lots, only half of which are built on.
Post fire the Waitaki Council thorn in its ass just reduced by fifty house holds, leaving less than twenty homestead standing and asking awkward questions.
In submissions to WDC, some residents said the decision to upgrade has been rushed without the correct data on the current source. Driver believed the next step should be a professional mediation with experts from both the community and the council. "You get the two bunches of experts in a room and you get a mediator and you say 'no fudging, where is your justification, where is your data, and if you haven't got data what assumptions are you making in the meantime?'
"The biggest single [issue] is lack of data full stop," Driver said.

And yet when it comes to accessing detailed data concerning water soil quality, fire and wind risk, required for planning and dealing with risk, be it fire or water quality there should not (in theory at less) be an issue, for either local councils, the Department of Conservation, or the private sector this really should not be a issue.
For water just turn to the NRWQN operated by NIWA whose data is based on monitoring which commenced in January 1989. The NRWQN provides reliable scientific information on many important physical, chemical, and biological characteristics of a selection of the nation's river waters. The NRWQN consists of 77 sites on 35 rivers that are fairly evenly distributed over the two main islands of New Zealand. The sites and variables measured were carefully selected after reviews of networks in other countries and consideration of their relevance to New Zealand.
Ditto when it comes to knowing every thing you nee to fight fires you refer to NIWA and Scion ( a company officially registered as New Zealand Forest Research Institute Limited) scientists have worked over the past three years to research and set up a new national Fire Weather System (FWSYS) for fire weather information, forecasting changes in wind direction and strength – both of which are crucial when fighting fires – and fire danger conditions throughout the country.
NIWA accesses real-time information from a network of weather stations. This information is then crunched by a $20 million computer known as Fitzroy developed by NIWA's climate modellers and meteorologists and the forest fire research team at Scion.

Fitzroy: Fire Fighting Cyber Friend.

"The new system has been set up as a one-stop shop for fire weather information. It's basically a big software package, using a much more powerful computer to pull information from a bigger network of weather stations, resulting in more accurate data…new fire network system is "both accurate and flexible". The main advantage of the system lies in the provision of improved fire weather information to forest owners, land owners and the public. This also increases their awareness of – and response to – prevailing fire danger conditions, resulting in fewer fire starts and escapes, lower fire-fighting costs and reduced environmental impact. In addition to "fire forecasting at their fingertips", forest owners also get other benefits from the system. These include the "forecasting of wind strengths and direction". The research was carried out in 2012 and early 2013 and the new network came into operation in August 2013. NIWA provided the systems and operating framework, weather modelling, data control and climatology made accessible through its supercomputer, nicknamed 'Fitzroy', while Scion provided expertise on the latest fire danger rating science. Funding came from the NRFA, Department of Conservation, Local Government, Ministry of Defence, the Forest Growers Levy and the Ministry for Business Innovation and Employment. Fitzroy is housed in a specially constructed and secure room at the National Institute for Water and Atmospheric Research base at Greta Point, Wellington
So it seems bizarre, in the case of the fires, that when they have access to such sophisticated computer modelling, that preemptive measures such as fire breaks and wilding pines clearings targeted strategically, say along the power lines (clearly a high risk area), have not being put in place to a greater extent than they have being. The purpose of Fitzroy is after all to make forecast on changing patterns so as to map emerging patterns. Fires can then planned for so risk are minimised and opportunities can be exploited. So why did it not happen when millions of dollars and people lives are stake?
In 2014 Fitzroy was targeted by a computer hacker. FitzRoy, . Fitzroy was accessed by "an unauthorised person." The system which "can supply information on future severe weather", as well as big issues such as climate change was hacked but "nothing was stolen". Or at less that is what the papers reported.
Niwa's chief executive John Morgan confirmed Fitzroy was used to "run scientific models" but no sensitive, personal or client information was held on it. Yet any one who knows the value of knowing detailed data concerning wind, water, fire and the weather, would be to industry speculators investing in carbon trading, water trading and agriculture, will understand in terms of a dollar value just how valuable that information is. Mr Morgan did not expand on which model's precisely had being run which is a pity as it would have helped illuminate what the hackers motive had really being. That said what can be deduced is some one was so keen to know more about New Zealand's fire and weather patterns they hacked into a super secure government facility to find out. That fact alone is pretty concerning.

====================================================================================
PART TWO — DOWNTOWN BROWNSKI.
Master Manipulators of the Market Place.
And with this in mind our story on the polities of H20 liquid gold now turns decidedly spooky.

As we look at a direct espionage (and were not necessarily talking about state based espionage) connection to New Zealand's burgeoning water 'privatisation and gold boom' wars. For the Hack of Fitzroy turns out to be not the only computer security breach related to water management in New Zealand in recent years. Or where characters straight out of James Bond world domination super villain movie can be found commonly taking an interest in New Zealand's H20 liquid gold investment potential and the very life line New Zealanders rely on.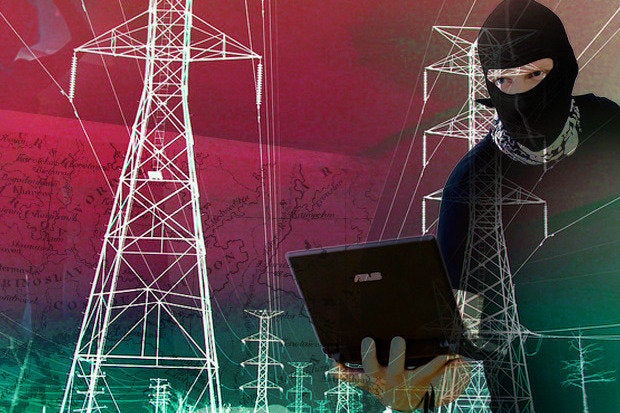 In recent years the risk of cyber hacking has risen in Kiwi's minds.
In 2018 Vector power company shut down its outage app after thousands of customers unwittingly had their data hacked. While a 2009 counter terrorism exercise Cyber Storm II simulates a terrorist attack via the internet on strategic infrastructure networks such as waste water plants, dams, power grids and telecom systems in the United States, Britain, Canada, Australia and New Zealand.
Cyber Storm included New Zealand companies such as Telecom and Transpower, which manages the national electricity grid. Cyber-storm II villain's were simply listed "as a large scale, co-ordinated attack". Media reports were quick to compare the cyber infrastructure defence exercise war game scenario to attacks which "came from Russia."
Likewise 2018 and 2019 media reports were full of alleged attacks on infrastructure by both the USA and Russia. Each nation blaming the other as the media accepted the assumption the hackers were state players engaged in cyber war at face value. In reality cyber war is as much about market manipulation and economics as it is about Cold war politics. In fact making money is more important than playing war games for those really calling the shots but more on that later.
More recently a major power outage in August 24th 2020 brought NZX stock exchange (one of several NZ firms and government agencies targeted) to an abrupt halt caused by a distributed denial of service (DDoS) attack from overseas.
It was one of several hacks which the BBC attributed to Russian hackers 'Fancy Bears'. In June 2020 Alexander Vinnik, a Russian Computer expert, a bit coin banker, linked to Fancy Bear was arrested in Greece. During which over 140 million dollar belong to Vinnik was frozen by New Zealand police during an international investigation which revealed it belonged to a firm Vinnik had registered in New Zealand.
The same NZ address, used by Vinnik, has revealed hundreds of offshore companies listed on the International Consortium of Investigative Journalist Paradise Papers. While Vinnik's company address, 412 Lake Road Takapuna Auckland, was also the address used by SWISS FINANCE CORPORATION LIMITED which was subject to a 2011 New Zealand Reserve Bank warning.
While a third firm linked to it on the ICIJ database Butterfield Trust can be identified as having being run by an Auckland director, Matthew James Butterfield,central to an RNZ investigation into alleged money-laundering. Buttefield was banned from operating in the tax haven of Guernsey in 2010, five years shortly before he started work as a trust and company lawyer in New Zealand. Butterfield appeared in a Colorado deposition hearing as part of a US court battle over a separate case involving alleged fraud, theft, money-laundering, tax evasion, assassination and Azerbaijan oil & gas.

The RNZ investigation was part of Project Daphne, a multi-country journalist collaboration to carry on the work of Maltese journalist Daphne Cauana Galizia, who was murdered by a car bomb on 16 October 2017 while reporting on Maltese government corruption and the Azerbaijan-linked money laundering. Daphne investigation known as the Panama papers would spur an even larger investigation into billions of dollars of money laundered, used to pay bribes paid and hidden so as to avoid taxes. The Colorado case includes an alleged plot to misappropriate $US74 million held in trust for "super rich" Russians. One Russian described as a billionaire politician who had placed assets in a New Zealand trust set up in his son's name.

A 4th ICIJ listed business Tundra Finance in turn un-earthed an extensive cache of firms tied to this offshore front including but not limited to
| Company name | Appointed to role | Company Incorporated | Company Address |
| --- | --- | --- | --- |
| KAPITI CONSOLIDATED LIMITED | 28 Mar 2003 | 28 Mar 2003 | 412 Lake Road, Takapuna, Auckland NEW ZEALAND |
| ASPEN CONSOLIDATED LIMITED | 28 Mar 2003 | 28 Mar 2003 | 121 Kawaha Point Road, Kawaha Point, Rotorua, 3010 NEW ZEALAND |
| TULLOCH CONCEPTS LIMITED | 13 Apr 2005 | 13 Apr 2005 | 412 Lake Road, Takapuna, Auckland NEW ZEALAND |
| ETERNAL DEVELOPMENTS LIMITED | 1 Aug 2005 | 1 Aug 2005 | 412 Lake Road, Takapuna, Auckland NEW ZEALAND |
| ATOR LIMITED | 22 May 2008 – 20 Feb 2012 (resigned) | 22 May 2008 | 412 Lake Road, Takapuna, Auckland NEW ZEALAND |
| DELPHI FINANCIAL SERVICES NZ PTY LIMITED | 14 Jul 2010 – 14 Aug 2010 (resigned) | 27 May 2008 | 412 Lake Road, Takapuna, Auckland NEW ZEALAND |
| TRADING AND SHIPPING TRUST COMPANY LIMITED | 31 Jul 2008 – 8 Mar 2012 (resigned) | 31 Jul 2008 | NZTCS, Level 2, 60 Grafton Road, Grafton, Auckland, 1010 NEW ZEALAND |
| PREMIUM NZ HOLDINGS LIMITED | 14 Aug 2008 | 14 Aug 2008 | 412 Lake Road, Takapuna, Auckland NEW ZEALAND |
| BENJAMIN CHARLES LIMITED | 14 Aug 2008 – 4 Nov 2011 (resigned) | 14 Aug 2008 | 412 Lake Road, Takapuna, Auckland NEW ZEALAND |
| GOLDWATER COMPANY LIMITED | 18 Jun 2009 – 8 Mar 2012 (resigned) | 18 Jun 2009 | c/- Margaret Moore, 7 Summer Street, Ponsonby, Auckland, 1011 NEW ZEALAND |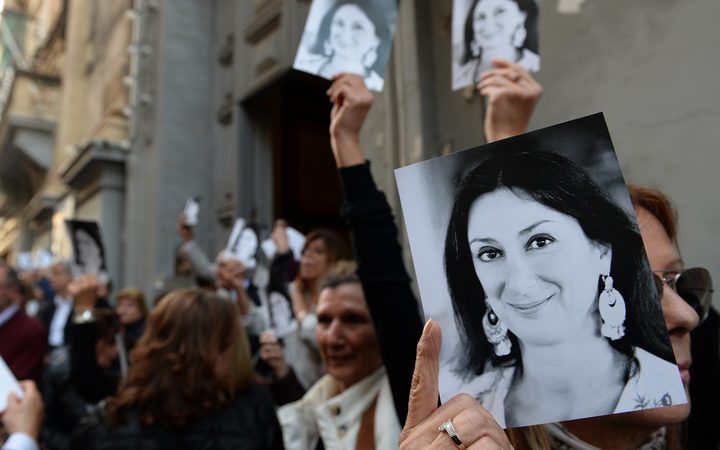 These firms (out of 2000 companies identified) are also linked to known money laundering cases offshore however are believed to represent just the tip of the spear in terms of asset linked to Vinik or other money laundering operations which have being launderer and invested in NZ by those who core trade is exploitation. Those who see a crisis, be it a stock market crashes or targeting drinking water supply and core infrastructure, as simply an opportunity to engage in plunder whatever the commodity be it bitcoins or bottled water.
The Spy Who Came In From The Wet.
2019 The Hamilton City Council discharged 1.782 million litres of wastewater including human sewage into the Waikato River leading to it been convicted and fined $54,000.The 'brown town' discharge from its central city wastewater pumping station occurred over a 19-hour period on February 20, 2018.
According to the sentencing notes, an engineer discovered the wastewater was discharging into the Waikato River. Hamilton City Council waters manager Maire Porter said their investigation discovered the pump's span setting – the sensor system used to measure wastewater levels in the underground holding wells – "had been changed". Turning off the wastewater station's pumps "required access to its computer software". This "required a password" (but not a password that was user specific) meaning the change was deliberate.
Anyone with access to the computer terminals within the greater Hamilton city area that were connected with this software could have done this. The Council was unable to find out who changed that setting. 
It turns out intrigue simply swirls around water ownership of the mighty Waikato.
The river has being at the centre of attempt Chinese buy ups, serious lobbying by Coca-cola (see Cocacola Tricksters and Coke 'exempt' under Labour's water bottling plan ) and shadowy Russian Oligarchs surrounded by former KGB types. Including those right inside the middle of NZ's water governance and infrastructure planning and including names well known to the global press in relation to the world of money laundering and bribing politicians.
Que Monty Norman's James Bond theme music and break out the fluffy white villain cats and bullet proof Aston Martins.
Will a Porsche any way which is what Waiwera Water owner Mikhail Khimich of Russia was driving when he blew nearly 1 and a half times after being pulled over for speeding on the Auckland Harbour Bridge, court papers show. Judge Pippa Sinclair however threw the case out after ruling police had failed to inform Khimich of his rights because of language difficulties.
Khimich, who turns out to be a powerful Russian oligarch with shady friends in low places, had invested in NZ water industry heavily with interest in Ordover Trust and subsidiaries Waiwera water, Waiwerea Thermal Resort Ltd, Waiwera Global, Waiwera Water Ltd, plus Waiwera Infinity Ltd, Robert Graham Institute Natural Waters which were listed to his home address or to 21 Waiwera Rd Waiwera Auckland. The crown of this liquid gold mine was the Waiwera water bottling company and water park north of Auckland, which has since been placed into liquidation in October 2019 and is subject to at less one investigation (from the NZ Companies Office) due to financial irregularities.
Khimich initially enjoyed positive media moved in high-profile social circles with the likes of New Zealand politicians and Kim Dotcom the hacker who got Auckland former mayor John Banks into hot water for dodgey election campaign donations. 

Offshore the Russian specialised not in water and selfies but energy commodities co-owning – a major supplier of oil and gas to the Russian military NaftaSib. He is deemed a good friend of the pre Putin KGB old guard.
A friendship saw him caught up in a bipartisan US politician lobbyist bribing scandal known as 'The Abramhoff affair' in the 1990's which in many mirrors the present day Biden Trump Ukraine donation scandals – which illustrates if nothing else that not all Russians come from one happy family. That just because some one was KGB it does automatically means they are now welcome at the Kremlin these days.  The scandal regardless held up Khimich's application to buy into Waiwera for two years. The Overseas Investment Office eventually deemed him of "good character", an indication the West thought Khimich was the right kind of Russian.
In New Zealand his Belarussian 'model' girlfriend Maria Dzidirava, who was with Khimich when his super yacht Thalia visited New Zealand in 2013, formed the headline 'The spy who loved us' after NaftaSib vice-president Marina Nevskaya told the journalists at a Team New eland cup raiser which Khimich donated $100,000 to was a "former Russian intelligence", which was at the time written off as a joke.
Maria Dzidirava,was in fact named "colonel-lieutenant in the GRU" (an abbreviation for the Main Directorate of the General Staff of the Armed Forces of the Russian Federation). Though much like the plethora of 'former CIA' types to be found hanging out in dubious bars in the Pacific the emphasis should be put on former. For post cold war spies on both side found their was more of future to be had in being private 'consultants', than agents of the state. And some are even doing both.

Spying in the 21st century is a complicated business in the sense "every ones at each other throats while every one simultaneously living in each other pockets", to quote another fictional detective with however real world lesson's Fox Mulder of the X Files.
While in New Zealand Khimich's former business associate, was New Zealand citizen Alexander Kirichuk – formerly of the Ukraine. The business relationship soured so Kirichuck says after a "Russian who moved in similar circles" attempted to "recruit" Kirichuck daughter Victoria Kirichuk, then a New Zealand police officer at the time. 
After declining the offer – which included payment "three times'" as much as her police salary to access the police database – a harassment campaign was waged against her and her family, which included multiple death threats and instances of intruders on their property during the night. 
The family has filed multiple reports about the attempt and subsequent incidents with police, SIS, the US consulate, and the IPCA.
Copies of these documents formed the basis of a RNZ investigation which documented how Kirichuck was forced out of the police and received death threats just as the Kirichucks claimed.
Another of Khimich's New Zealand associates was Dr Alexander Kouzminov who worked as Waikato's Senior Policy Advisor for Water Policy, Science and Strategy at Waikato Regional Council. Kouzminov previously worked as a Russian KGB bio-warfare virologist who has defected to the private sector as a private/ government consultant.

I did say some time spies do both.
Kouzimnov journey to New Zealand water gold mines follows his alleged defection from the KGB where he was a biological weapons expert, during the Cold War of the 1980's.
Kouzminov however failed to secure similar postings in the US as the FBI agents vetting Kouzminov during his defection were not impressed by what he had to offer. They were not convinced after he failed to back up his claims that he had switched sides and or did not simply have his own self serving agenda.
Kuzminov has generally being regarded with distrust by the FBI ever since and The Ministry of Health claim they did not know his past when they hired him. In 2014 Kouzminov, who tested more than twice the legal drink-drive limit, was let off a drunk driving conviction. Like Khimich leniency had had being, on the grounds he would lose the right to travel overseas as a consultant for "several foreign intelligence agencies".
As for his actual spy pedigree the Magazine Nature. (pg 628–629.Published online 2005 Aug 3. doi: 10.1038/436628a) review of Kouminov book Russia Secret Weapons (reviewed by Jens H. Kuhn,Milton Leitenberg, and Raymond A. Zilinskas) notes, "Kouzminov provides little information on the accomplishments of these and other agents in the biological field. Nor does he identify the Soviet research institutes with which the KGB allegedly collaborated in an effort to create more potent bioweapons, despite the fact that many of them are known today to Western security and academic communities…Kouzminov describes himself as a biophysicist with a microbiological background, so it is surprising how many technical mistakes he makes. For example, he misidentifies the bacteria Bacillus anthracis and rickettsiae as viruses, and misspells agents such as Francisella tularensis and Yersinia pestis…At best, Biological Espionage is the personal memoir of a former Soviet employee who writes about the practices of Soviet and Russian intelligence agencies in the biological field but provides little evidence of their accomplishments. Why was it written in the first place? If not to inform, then perhaps to misinform?"
In short much of his public material on spying and the threats caused by biological warfare and man made virus is undocumented. It can not be substantiated else where and seems focused on telling what the hawks (and those who stand to profit) wish to hear and is not taken seriously by serious academics specialising in these issues.
Such glowing referee however did not prevent Kouzminov coming to work for the New Zealand government Senior Policy Adviser on Water policy for Ministry of Health in relation to writing policy on water quality. Today Kouminov, as stated previously, is employed as senior policy adviser to Waikato Regional Council on water policy specialising in water quality.
Kouzminov's publications include (but are not limited to); Waters of New Zealand: Inside the Bottle The state's environmental politics in New Zealand, New Zealand risk management and regulatory approach for toxic cyanobacteria in drinking-water, Regulation and Management of Cyanobacteria Drinking-Water Standards for New Zealand 2005 (Revised 2008), New Zealand risk management approach for toxic cyanobacteria in drinking-water, Proposed Policy Mechanism for International Counter-bioterrorism and Bioweapons Non-proliferation, New Zealand risk management and regulatory approach for cyanobacterial bloom events, Drinking-Water Standards for New Zealand 2005New Zealand: Risk assessment, management and regulatory approach for cyanobacteria and cyanotoxins in drinking-water, Identifying the level of risks from genetically modified organisms development.
Kouzminov was also chief executive of the Robert Graham Institute, part of the Waiwera Group owned by Mikhail Khimich.
The Robert Graham Institute was named after Auckland merchant Robert Graham who in 1897 purchased 1897 ha at Wairakei in 1881 and erected a distinctive hotel to accommodate those taking the thermal waters of Taupo (also of interest to those interested in Taupo Lithium deposits).
Kouminov writes ('Waters of New Zealand: Inside in The Bottle') "that no inhabited country in the world possess ground water in greater numbers, variety and medicinal value than New Zealand". That New Zealand's water are ranked in quality term as in the world's top three best and are worth 8 billion dollars. He has researched New Zealand water, their types, locations and quality extensively for his clients extensively. And yet offshore exploitation of our water, by exotics like Khimich, is not the worse threat out there when it comes to the vulnerability and exploitation of New Zealand's core infrastructure.

To Be Continued……