By Ben .C.Vidgen.
In part one The Deadline Gazette looked at the visit to NZ by Jeff Bezo, Amazon's CEO and the relationship of NZ to Amazon vision of tomorrow. In part The Deadline Gazette looks at the Saudi Arabia Jeffrey Epstein, Jeff Bezos, silicon valley, New Zealand and the Clinton Foundation connections.
THE SAUDI TECHNOCRAT CONNECTION.
Yet another aircraft to visit during the coronavirus crisis was the weirdly designated (by the CAA) flight with no call sign. This craft can now be identified as VP-CNR. A $100m Gulfstream owned by Saudi-based Rashid Engineering, owned by Dr Nasser Ibrahim Al-Rashid, Ph.D,who is among the five richest people in Saudi Arabia (and whose other claim to fame is beating his wife).
Radshid is the 21st century version of Adnan Kashoggi, the Saudi magnate who once employed hedge fund designer and child trafficker Jeffry Epstein as a bounty hunter of stolen money (Vikcy Ward Vanity Fair) . And like Al Rashid Kashoggi had a connection down under. In Kasshoggi case he had helped bridge-financed New Zealand PM Robert Muldoon based Think Big Program (which simply created debt and opened the doors to privatisation and Rogernomics) pioneering New Zealand's trade ties to the Middle East in the late 1970's.

And today like Kashoggi Al Rashid is the man used by the Kingdom of Saudi Arabia to do its negotiating with the West.
Rashid's aircraft took off from Georgia in the United States, stopping over at Honolulu, before landing last night at Christchurch Airport at 8:11pm on March 26th to pick up five unidentified passengers.

April 2020 Update: second set of lear jet owned by Vistajet tied to Dubai Investors "capitalising on market disruptions, brought on by the coronavirus pandemic", touches down at Dunedin Vista Jet April 23rd 2020 , Said to be one of two flights.https://postmanproductions.wordpress.com/2020/04/26/more-vip-lockdown-flights/
The plane's apparent ultimate owner – Nasser Al Rashid – is reported to be a billionaire with close ties to the ruling royal family in Saudi Arabia. Nasser Ibrahim Al-Rashid, Ph.D., is the founder and chairman of Rashid Engineering, a full-service consulting engineering firm based in Riyadh, Saudi Arabia, which oversees major government construction projects for the Kingdom of Saudi Arabia. Rashid is known for "his quest to make the future better than the present". To do this he "foster relationships and social bonds with influential people throughout the world, and he contributes much of his time and interests in philanthropy and in global economic and social activities"
Memberships & Affiliations of Al-Rashid include:
Member, Board of Founders, Al-Fikr Al-Arabi [Arab Thought] Foundation a partner of the UN Agenda 2030 program which is shaping Saudia Arabia and UAE Vision 2030 policy.
https://www.arabthought.org/en/news/51/the-arab-thought-foundation-launches-its-10th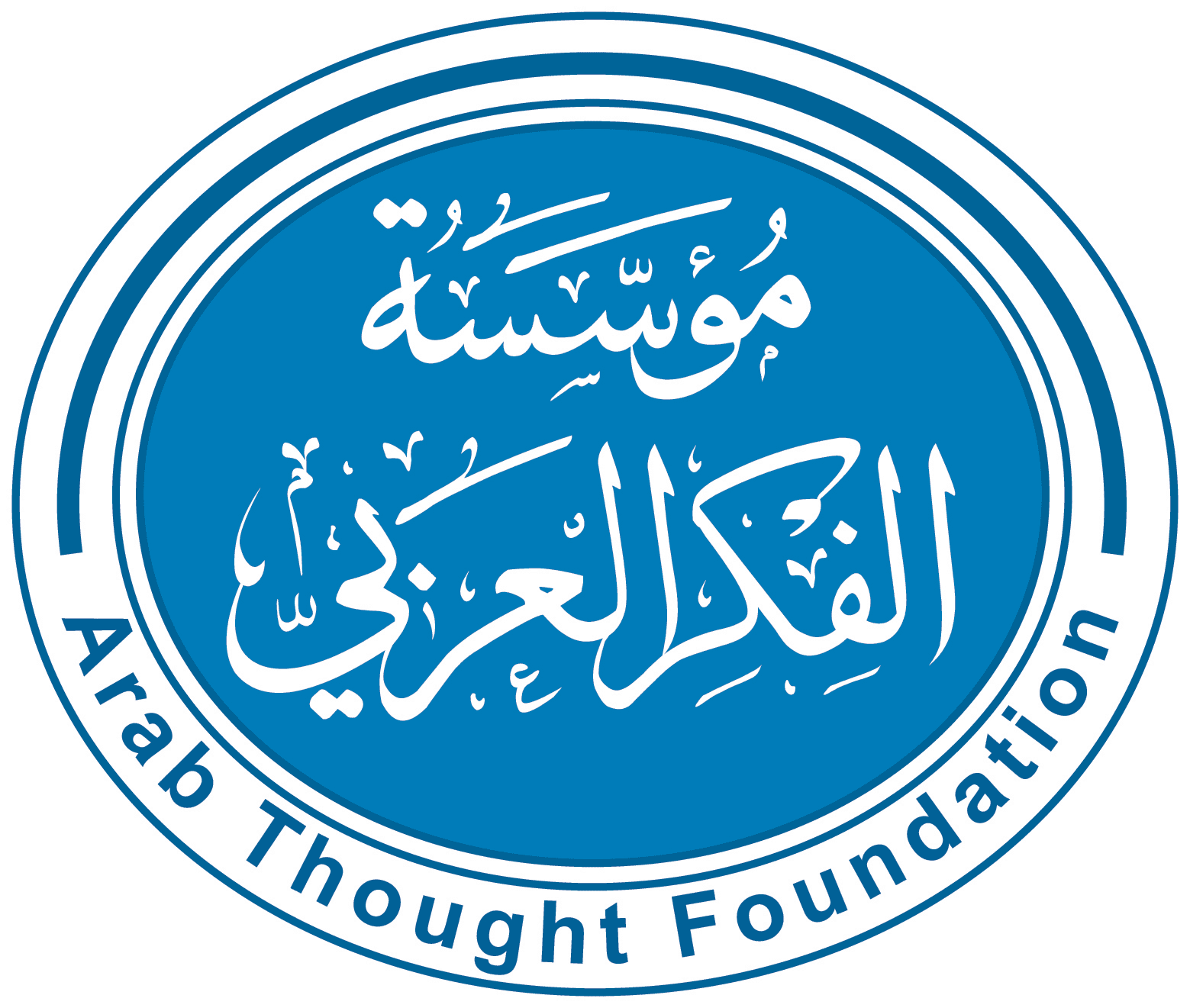 Member, Board of the Equestrian Club of Riyadh (This is a most exclusive club whose chairman is his Majesty Abdullah bin Abdelaziz Al Saud, King of Saudi Arabia).
Member, Board of the Handicapped Children's Association.
Member, Engineering Advisory Board, The University of Texas at Austin.
Member, National Committee for Drug Control for Saudi Arabia.
Founding Member, The International Sea Keepers whose co founder Sir Glenn Owen the shipping magnate Society who on 9 September 2008, Glenn gave evidence to the New Zealand Parliament's Privileges Committee regarding the accuracy of statements made by Winston Peters, Leader of New Zealand First, about the donations Glenn had given to Peters. Parliament ultimately censured Peters for failing to declare the donations. https://en.wikipedia.org/wiki/Owen_Glenn
Co-Founding Member, Prince Albert II of Monaco Foundation.
Ex-Board member, Arab Bank, Amman.
Ex-Board member, Investcorp, Bahrain.
Dr Nasser Ibrahim Al-Rashid, Ph.D, is known to have donated between 1- 5 million to the Clinton Foundation, whose architect was Jeffrey Epstein.
Epstein designed the Foundation to launder donations intended for the Clinton Foundation war chest and their ambition of buying the best influences money could buy. To be fair Rashid Riyadi pointman to the West was also a big donor to the Bush family Republican based political presidential campaigns as well.
Al-Rashid is the Vice Chairman of the Board of Trustees of Prince Mohamed Bin Salman College of Business and Entrepreneurship. The College has been developed in partnership with the Mohammad bin Salman bin Abdulaziz Foundation (MBSC), Babson Global and US Defence giant Lockheed Martin. Prince Mohamed Bin Salman College lists its goals as the promotion of Vision 2030.

THE ROAD TO HIGH TECH TYRANNY
Vision 2030 is Saudi Arabia and the UAE's aim to become a financial hub built on biotech and smart technology industries including smart weapons manufacturing.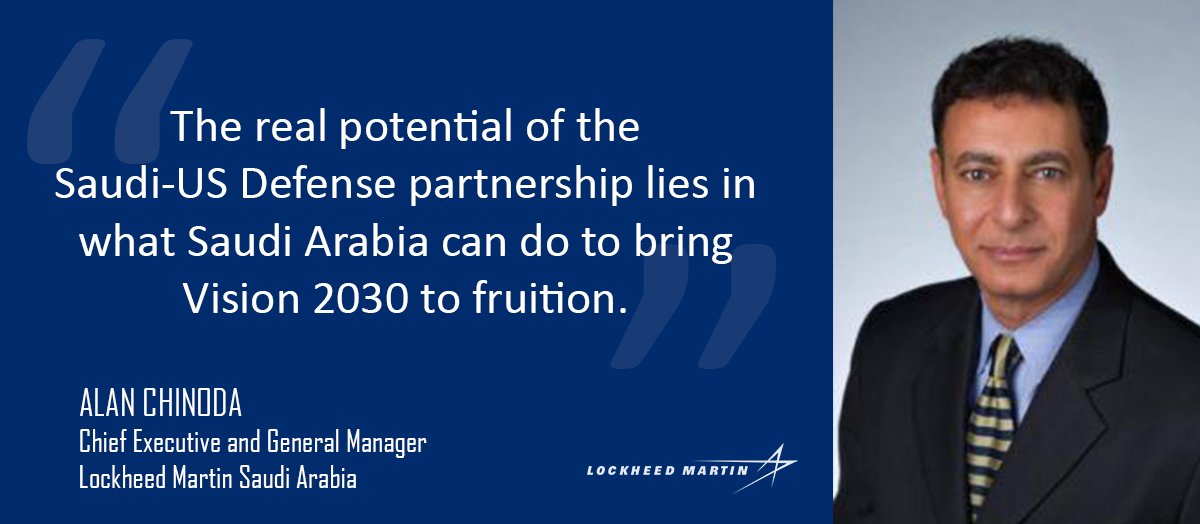 Bezos and Salman had previously good relationships until January 2020. This is when the Saudi Prince was accused by Bezos (backed by considerable expertise) of being hacked by the Saudi Arabian monarch using Israeli spyware called PegasusNSO Group which targeted the apps of major companies for the purpose of tracking and neutralising opponents..
The Pegasus spy software had previously linked to the murders of Jamal Kashoggi and Mexican journalist Javier Valdez who was investigating government corruption and spoken out against Vision 2030 which he recognised as a potential tool for social progression and economic egalitarianism which instead was being used for repression and nepotism.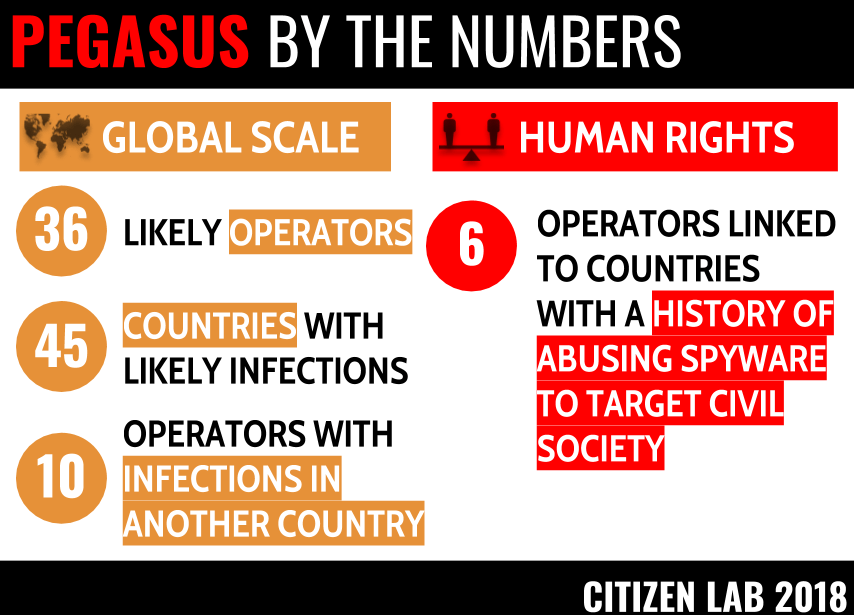 Twelve month earlier Jeff Bezos had being hoping to tap into the Saudi UAE Vision 2030 ambitions.
The US tech giant's cloud computing arm, Amazon Web Services, had been in talks over opening data centres in the Gulf kingdom, with crown Prince Mohammed bin Salman personally courting Mr Bezos on a USA trip in 2018 (when and where the hack took place).
But plans appear to have been put on hold since the murder of Jamal Khashoggi, the Saudi dissident. Mr Khashoggi worked for The Washington Post (owned by Jeff Bezos). Crown Prince Mohammed was said to be furious at the continued coverage of the JK issue in Mr Bezos' title. And yet the Kingdom (which under went a political purge in April) has not shut the door on Amazon; make of that what you will.
What is known is that Jeff Bezos was publicly on good terms with Crown Prince Mohammed Bin Salman was in Riyadh back in September 2016 on the eve of Saudi Arabia's elections. This is when Saudi Press Agency said Bezos was in the kingdom to "discuss fields of cooperation and investment opportunities available according to the Kingdom's Vision 2030," as sex trafficker and shadow banker Jeffrey Epstein also showed up the scene.
See also
https://postmanproductions.wordpress.com/2020/01/10/uss-cvn-aotearoa-a-lockheed-weapons-platform/
https://www.latimes.com/world-nation/story/2020-01-25/saudi-crown-prince-mohammed-bin-salman-scrutiny-jeff-bezos-phone-hacked
HOW MUCH FOR YOUR LITTLE DAUGHTER – THE EPSTEIN CONNECTION.
As the prince was holding meetings with Amazon's CEO Jeff Bezos in Riyadi Saudi Arabia Jeffrey Epstein's private jet was spotted on the same day over the Arabian Peninsula on the eve of Election Day 2016.
To verify the claim about Jeffrey Epstein's flight from Paris to the Arabian Peninsula from a dataset maintained by ADS-B Exchange, a crowd sourced website that aggregates aviation signals from all over the world. "For about six months, I got a notification every time that his plane was spotted in Plane Finder's system, and I knew it was in Riyadh on Election Day," Rosenwald told Insider. "I didn't know what to do with it."
Jeffrey Epstein, who holds a Saudi Arabian passport (who had previously declared his goal to move to the region, citing Dubai as the world's new upcoming financial hub) has in turn being repeatedly linked to the Saudi's shadow funds and organised crime. Jeff Bezos himself had previously attended at least two dinners with Jeffrey Epstein, in 2004 and 2011. The 2011 Bezos, Salman, Epstein, dinner was hosted by the New York literary agent John Brockman and his Edge Group.
https://www.latimes.com/world-nation/story/2020-01-25/saudi-crown-prince-mohammed-bin-salman-scrutiny-jeff-bezos-phone-hacked
John Brockman describes the billionaire's dinner as representative of "the third culture," which "consists of those scientists and other thinkers in the empirical world who, through their work and expository writing, are taking the place of the traditional intellectual in rendering visible the deeper meanings of our lives, redefining who and what we are."
Third Culture guest present for this vision of tomorrow dinner included Tesla CEO Elon Musk, former Yahoo CEO Marissa Mayer and Google*1 co-founder Sergey Brin(whose partner Larry Page is a major share holder in Kitty Hawk the drone airline partnered with the New Zealand government (see Part 2).
*1 Jeff Bezo's was in fact one of the original investors in Google (though his current share holding remain unclear).
https://www.businessinsider.com.au/how-jeff-bezos-became-first-investors-in-google-2018-4?r=US&IR=T
Bill Gates himself says people gravitated to Jeffrey Epstein as "he knew a lot of rich people". Gates, according to media accounts, own meetings with Jeffrey Epstein started in 2013, while Gates was still Microsoft's chairman. The meetings started years after Epstein was first sentenced to jail for soliciting an underage sex worker in 2008.
In 2018The New Yorker reported that Epstein secured $2 million in donations for the MIT Media Lab as well. The reports of the meetings immediately raised questions about why Gates would need Epstein's connections in philanthropy, especially in light of the financier's history. Epstein died of suicide in a Manhattan jail cell in July 2019, as he faced child sex trafficking charges.
BIG DATA KNOW WHERE YOU LIVE
The Bill and Melinda Gates Foundation did not respond to media requests for further comment on the interview. It is however known Gates like Bezos and Epstein also in met with the Crown Prince Salman.
In fact Bill Gates met the prince at his home in Seattle in April 2018. The same day the Prince met with Jeffrey Bezo, also in Seattle, to discuss Vision 2030. The same day his phone was hacked with soft ware linked to Epstein and insider Saudi terror shadow banking. A move which while painting a picture of a public fall out has not actually dented Amazon's Saudi Arabia Vision 2030 expansion. On the same American visit, the prince also met with other NGO tech executives, including the CEOs of Google, Apple and Palantir the software firm owned by Peter Theil the New Zealand citizen that specialise in mass surveillance and information warfare.
https://www.bitchute.com/video/gk1twb1wrRbj/
https://www.mintpressnews.com/ari-ben-menashe-jeffrey-epstein-ghislaine-maxwell-israel-intelligence/262162/

https://www.muckrock.com/news/archives/2017/jun/28/sir-robert-maxwells-fbi-PROMIS/

Bill & Melissa Gates Foundation to the Epstein designed Clinton Foundation are extensive. As extensive as the Clinton's Foundation's own ties (ties albeit at times controversial) to money laundering, illegal political donations and general pork barrelling.

https://lovinsaudi.com/news/crown-prince-mbs-met-bill-gates-and-jeff-bezos-on-friday/
https://www.investors.com/politics/editorials/clinton-foundation-donations/
In January Ben's World looked at the role of of Vision 2030 and Bill and Melissa Foundation relationship to the Helen Clark Foundation. Its role in shaping and influencing New Zealand's universities and New Zealand social policy to suit the agenda's of big pharma, big tech, the Saudi UAE based Vision 2030 (Agenda 2030), plus its links to the military industrial complex. Such as Lockheed Martin and DARPA role in the New Zealand based Rocket Lab.

See also https://postmanproductions.wordpress.com/2020/01/16/helen-clark-the-war-pigs/


Related article also looked at the timing of the 5G role out and the launch of the Elon Musk Starlink, whose orbit passes just over the Rocket Lab launch site at Rocket Lab Mahia Peninsular New Zealand. Our report covered how Starlink first launches was researchng the ways in which military transmissions could be assimilated into civilian telecommunication.
Specifically network set up for the global infrastructure of 5G and artificial intelligence based software which big data relys on.
In November 2018, following the Saudi hack of Amazon's CEO, Jeff Bezos continued his association with Jeffrey Epstein's own social circle. One example of this is when he hosted another private gathering and conference of VIP Third Culture influenced "artists, writers, activists and scientists" for the "sharing of inspiration and stories." aimed at painting a vision of tomorrow.
Bezos guest at this 'third culture' vision of tomorrow style event included child trafficker Epstein former girl friend and pimp Ghislaine Maxwell and her new partner tech entrepreneur, wife beater,Scott Borgeson. Borgeson is a fellow for the Council of Foreign Relation (fellow remembers include former New Zealand Prime Minister Mike Moore and Jeffrey Epstein) focusing on studies on ocean governance. Borgeson is the founder of CargoMetrics a software firm at the frontier of big data, cloud computing, AI and sea freight. Major investors in CargoMetrics include Google co-founder Eric Schmidt.
https://nypost.com/2019/11/01/ghislaine-maxwell-attended-jeff-bezos-secretive-writers-retreat-report/
CargoMetrics today leverages the Amazon Web Services platform which it uses to run its analytics and algorithms on hundreds of computers as it uses satellite intel on ships to identify mis-priced securities or identify new opportunities brought about "via crisis or new 'market opportunities" such as that brought on by the corona virus, as the disease proves to be the airlines' loss, and a winner for other industries including big pharma, telecommunications and shipping.
The same goals focused on by Dubai based Clearlake Capital investors in Vista Jet (who flew two aircraft to New Zealand during lock down this month) when in April the hedge fund closed on more than $7 billion for a fund that capitalised "on market disruptions, brought on by the pandemic".
CargoMetric is assisting the USA and Saudi Arabia track Iran's own black market oil exports, as America and the Arab based OPEC oil cartel play cat and mouse on the economic warfare front.*1

*1 The one front the Republicans and Democrats don't see divided on is their hatred of Iran and their support of Saudi arms sales.

https://middle-east-online.com/en/iran's-shadowy-game-oil-exports
https://www.linkedin.com/in/scott-borgerson-676a5234/
https://www.vice.com/en_us/article/a35895/ghislaine-maxwell-was-a-guest-at-jeff-bezoss-secret-book-retreat
Borgerson interest in big data tracking comes as Facebook entrepreneur Palantir CEO and Queenstown 'bunker' owner Peter Theil was revealed as in talks with the New Zealand government spy agency the Government Communication Security Bureau. "The Ministry had a 30-minute meeting on 18 March to understand how Palantir was helping other countries manage their data for the Covid-19 response," the ministry said in a statement.

https://www.stuff.co.nz/national/health/coronavirus/121206814/coronavirus-peter-thiels-tech-firm-palantir-had-talks-with-nz-government-about-covid19
I have previously written about Peter Theil and his Queenstown New Zealand Millbrook* Five Eyes spy Big tech connections, as have other media outlets.
SEE ALSO Prt 4 The MillBrook Connection.
Yet in this author's case I focused on the role of Palantir spy warein regards to information dominance warfare, mass surveillance and online censorship, on my Facebook work diary (for ease of reading read the rest of the story. Then click in the links provided) .
The Epstein social circuses also have a New Zealand link and one that crosses path with the same charities and company linked to the corona virus's crisis NZ VIP visitors and Vision 2030 third culture proponents Rashid and Bezos.

OCEANS DOWN UNDER (Wish You Were Not Hare II)
In January 2020, BEN'S WORLD ran a story relating to the visit to New Zealand's South Island by the luxury yacht Dancing Hare (our third VIP guest) after the super luxury yacht visited Dunedin on its way to Stewart Island New Zealand in January 2020. We looked at the boats ties to Jeffrey Epstein, Robert Maxwell, Saudi Arabia, the two charities the Clinton Foundation and the Monaco Foundation which can be tied to Al Rashid. In fact this author covered the Epstein connection to NZ in two previous investigative reports;

One: The fore-mentioned Dancing Hare story where this author wrote about Ghislaine Maxwell's ties to the charity TerraMar Project (shut down right after Jeffrey Epstein was arrested in July 2019) and its partner, the Epstein designed Clinton Foundation which has received donations from the New Zealand government under both the National Party and Labour party administrations of John Key and Jacinda Adern.
Charities tied to the UN's Agenda 2030 Sustainable Oceans Alliance program and the embezzlement of UN aid similar to funds which can now be identified as having being laundered in part through New Zealand's own property markets in Christchurch.
Built in 1986, the yacht, was bought from its original owner by British media mogul Robert Maxwell, who renamed it Lady Ghislaine after his daughter Ghislaine Maxwell the woman accused of being human trafficker Jeffrey Epstein's pimp. Ben's World first report in the Epstein kiwi connection looked at the Dancing Hare's continued connections to the Epstein Ghislaine scandal and Ghislane Maxwell's affiliated ocean charities which can be tied to the Agenda 2030 ocean governance conservation program.

Two; Ben's World's second report into the Epstein kiwi links When this author wrote several article listing New Zealand's ties to dodgy charities including the Clinton Foundation charity (which Rashid donated to and which was designed by Jeffrey Epstein) and Sir John Key's 2008 changes to New Zealand's charity tax refund laws when Key, a former New York banker, became New Zealand's Prime Minister around the same time Peter Thiel of Palantir was granted New Zealand citizenship.*1

*1 These stories also cite Donald Trump's connection to Epstein Maxwell the Clinton and the New York Branches of JP Morgan and Deutsche bank connections which feature at the centre of several USA and global corruption and money laundering investigations.
SEE ALSO: https://postmanproductions.wordpress.com/2020/01/24/wish-you-werent-hare/

SEE ALSO: https://postmanproductions.wordpress.com/2019/07/27/epstein-attacked-cocaine-paradise-papers-timeline/

SEE ALSO: https://postmanproductions.wordpress.com/2019/07/22/another-kiwi-paradise-paper-offender-with-connection-to-organisation-tide-to-charity-tax-abuse-paedophile-and-murder-emerges/

SEE ALSO: https://postmanproductions.wordpress.com/2019/01/16/money-money-money-how-john-key-assisted-oney-laundering-in-nz-how-government-sponsorship-of-the-proven-corrupt-clinton-foundation-continues-under-adern-government-too-part-one/

SEE ALSO https://postmanproductions.wordpress.com/2019/02/25/every-one-wants-to-be-a-mexican/
Dancing Hare, was traced (using maritime shipping aps) to Brisbane Australia then the Pacific Island's and then back to Monaco and the last physical sighting of Ghislane Maxwell in Monaco in June 2019.
Our investigation included Ghislane Maxwell's involvement in the UN's Agenda 2030 Sustainable Oceans Alliance, (photo above) whose strategic partners included the Clinton Foundation, The Monarco Foundation plus Rivergate Marina & Shipyard in Brisbane who currently crew the Dancing Hare Lady Ghislaine for its mystery owner.

The April 2020 update 'the 'Epstein' boat Dancing Hare remained in New Zealand at the time of Beezo and Rashid trips to the South Island of New Zealand having being sighted in the Able Tasman in late march and in mid April was found docked in West Haven Auckland in the North Island following New Zealand's coronovirus CV-19 lockdown.
WEATHERING THE COMING STORM AS THE WOLVES CIRCLE ROUND.
Other boats in Auckland's West Haven harbour at the time of March Hare (Lady Ghislaine) at time included;
GAYLE FORCE: Pleasure Craft Marshall (flag of convenience), owners Texas oil billionaires Wayne and Gayle Laufer. Wayne Laufer is CEO to Bois D'arc energy water magnates. In 2016 the Laufer's donated $600,000 to the $900 million Freedom Partners Action Fund. The FPAF is part of a cartel of energy firms headed by Koch Brothers (who today are George Soros partners in global policy)* who backed Donald Trump run for the white House..

https://www.facingsouth.org/2015/02/meet-the-southern-tycoons-helping-fund-the-koch-br.html

*George Soros also has past history with Donald Trump having lent trump the money to build the Donald Trump Tower in New York in 2004 which also leads back to the Deutsche Bank New York accounts affiliated with Epstein, the Clinton's.

Bois d'Arc Energy discover and produces oil and natural gas resources in the Gulf of Mexico Shelf. The Company's operations include the usage of seismic and drilling technology. Laufer had being sailing around the Chile sector of Antarctica (Chile) which is thought to be rich in minerals oil and gas reserves.

2. SAMAYA: Marshall Islands (flag of convenience) designed for "scientists and media to be used as a platform to create material which will not only educate future generations about marine life but also protect the endangered creatures that live in our oceans". The owner like Maxwell has a clear passion for ocean conservation More an exploration survey ship than pleasure vessel.
It's believed the vessel is owned by the Murdoch family who run the publishing empire built up by Robert Maxwell's former rival Rupert Murdoch. Senior Murdoch represents the conservative pro Donald Trump face of Murdoch publishing behemoth. While his son and their wives are usually associated with the pro Clinton, Third Culture/Third Way (neoliberal with a dash of progressive liberal window dressing) vision of globalism.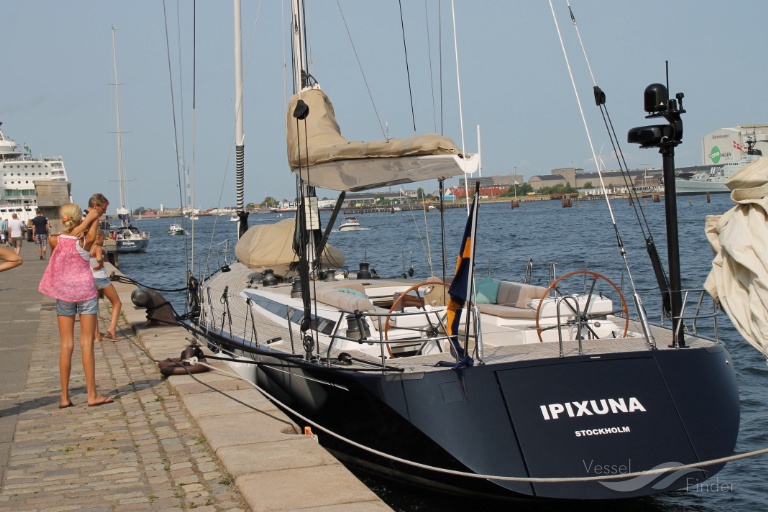 3. IPIXUNA: Sailing Vessel Swedish Owned by Lachlan Murdoch', the eldest son of Australian-born American media mogul Robert Murdoch, whose equal had once being Robert Maxwell, Ghislaine Maxwell's father. Lachlan sister in law sister Kathryn Murdoch sat on the board of the Clinton Climate Initiative, part of the Clinton Foundation charity which Jeffrey Epstein had designed for the Clinton's, in 2006. Between 2007-2011, Ms. Murdoch served as Director of Strategy & Communications for the Clinton Climate Initiative (CCI) where she also managed CCI 's partnership with Microsoft in the development of a global greenhouse gas emissions tracking software.
In 2008 Robert Murdoch donated $US500,000 to the Clinton Foundation's Climate Initiative saying "The planet deserves the benefit of the doubt," while announcing plans to reduce the company's carbon footprint to zero and become the first North American media company to "commit to science-based targets to limit climate change". This of course never actually happened but it did not stop the Murdoch's from donating to the Clinton's Foundation's political war chest under the pretext of wanting to look green. Since them that has being the Murdoch's families standard tactic James and wife Kathryn Murdoch talk green, elder Murdoch is despised by the Greens, while Lachlan Murdoch makes sure the Murdoch communication empire continues making the green who ever emerges as the winner in elites battle of third culture new world order verses the conservative old world order perspective.

More than 300 selected medical staff at hospitals, including the Bill & Melissa Gates Foundation funded Murdoch Children's Research Institute in Melbourne, were vaccinated with BCG vaccine in April part of a study, which will eventually extend to 4000 workers nationally. Sarah and Lachlan Murdoch, who donated $700,000 to the trial, said it was vital to support both the staff tasked with caring for infected patients and those ­trying to develop a vaccine to beat the deadly pathogen. This is despite the World Health Organisation says there is no evidence that the BCG protects people from Covid-19 infection.

Supplies of BCG have been erratic for several years, beginning in 2011, when the Food and Drug Administration inspected a Toronto vaccine laboratory where Sanofi was manufacturing the drug and found 58 different instances of mold after a flood. The FDA promptly shuttered the lab, triggering the first of a series of BCG shortages.
The shortages continued, on and off, as Sanofi dealt with regulatory blow back. It stopped BCG production in 2016, leaving Merck to supply the drug for most of the world. Merck who experienced its own manufacturing issues with the easily contaminated vaccine struggled to meet demand. An 2018 analysis of the global supply concluded that the supplies are adequate to meet forecast BCG vaccine demand, but that risks of shortages remain, mainly due to dependence of 75 percent of WHO pre-qualified supply on just two suppliers. The trials will drive demand and price to the benefit of patent holders but at at cost to the third world.
James Murdoch is on the board of GlaxoSmithKline who merged Schering-Plough for 41 billion in 2009. Before Schering Plough merged with Merck in 2015.
https://www.nytimes.com/2009/03/10/business/10drug.html

https://www.ncbi.nlm.nih.gov/pmc/articles/PMC5777639/
Asides from the Murdoch's money funding for the Merck patent owned BGG vaccine will comes from Bill & Melinda Gates Foundation as the Foundation is currently funding 70 potential coronavirus vaccines in the United States. In 2002 The Bill and Melinda Gates Foundation purchased shares in nine big pharmaceutical companies including Merck valued at nearly $205 million. The Foundation also holds nearly 50 million shares of Berkshire Hathaway valued at 11 billion whose stocks include Merck (plus Cocacola, a strategic partner to the UN's Agenda 2030 and major investor in water privatisation in both Australia and New Zealand), while numerous members of the Foundation have similar investments

Merck are also partnered with Jeff Bezo's Amazon Web Services to create a cloud-based research platform that will help life science companies create new drugs using Big Data
http://www.stuff.co.nz/ipad-editors-pi…/9940345/Murdoch-Jrs-30m-superyacht-calls
https://www.wsj.com/articles/SB1021577629748680000
https://www.investopedia.com/articles/markets/101215/what-bill-gatess-portfolio-looks.asp
https://www.accenture.com/be-en/services/cloud/aws-business-group
https://newsroom.accenture.com/news/accenture-and-merck-collaborate-with-amazon-web-services-to-launch-a-research-platform-to-drive-innovation-in-drug-discovery-and-scientific-research.htm
4. THE BEAST: Pleasure Craft NZ Owned by Sir Michael Hill a collector of esoteric artefacts and golden dawn renaissance Wagner operas co-hosts the New Zealand Open tournament with Millbrook (located next to Hill's own golf resort the Hill). The Queenstown VIP magnate which has hosted British royalty and United States President Bill Clinton during the 1995 Commonwealth heads of government meeting in addition to the Peter Thiel's Palantir Big Data linked Five Eyes mass surveillance meeting.
Hill's golf course is famous for its surreal sculptures such as the Calci Scythe a nod to the Feline calici virus a common respiratory disease in cats used to eradicate rabbits in Otago under controversial circumstances in 1995. The rabbits – thanks to their resilient immune systems – however have since come back with a vengeance.

https://www.pce.parliament.nz/publications/archive/1997-2006/the-rabbit-calicivirus-disease-rcd-saga-a-biosecuritybio-control-fiasco


Another of Hills sculptures The Wolves are coming was created by Chinese sculpture Liu Ruo Wang who says this work draws "parallels to China's art community, exhibiting the relationship between artists and China's development. The wolves surge towards the warrior, just like how reforms in China have forced new policies" A technocracy that uses mass surveillance and big data to curtail people and artists individuality and personal sovereignty expression "and the people's integrity". It represents an unidentified crisis where "opposition may seem viable, but would soon be inadequate to deal with the threats, just like how the warrior faces 110 wolves with no chance of victory".

Michael Hill's jewellery retail chain had more than 300 stores across Australia, New Zealand and Canada, and employed over 2700 people prior to the CV-19 panademic scare but is now selling only online in a bid to reduce costs and comply with public health measures.
Hill's public relation staff says the coronavirus crisis "was an opportunity" to bolster Michael Hill's online sales (while Hill current stick has a minimum market up price of 400%) and slash its rental costs, despite the pandemic punching a hole in its current sales. Hill's announcement comes as CBDs real estate (already under pressure as a result of earthquake legislation) ripe for picking and redevelopment and local small business retail is being exterminated by the economic consequences of the lock down.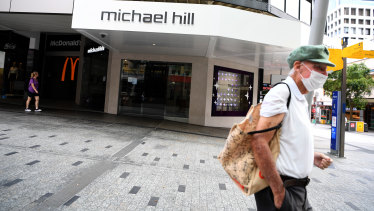 Pre CV-19 big retail chains like Michael Hill coexist with smaller, family-owned jewellery stores and a small business boutique designer brands. In September 2019 Dunedin boutique jeweller Tony Williams stated in an interview "I think there is a growing acceptance that things should be special and unique, and that mass production is not good for the planet. These are good signs… I see a few young jewellers coming through that I have huge admiration for. But there's not as many as there should be. If I was saying to a nephew or anyone setting up now, it's to ensure your work is true to yourself and don't take on any debt. The trade is too variable and too unreliable. You have to be able to weather the storm." Hill like many of the offshore owned corporate retailers is pulling out of Central Business District development and looking to set up shop online.
Hill has the means to lift up anchor and find a safe harbour during the storm while those in small business will flounder on the rocks in an economy hell bent on centralising power and wealth for the .01%s technocrats and those who share or promote their vision of tomorrow.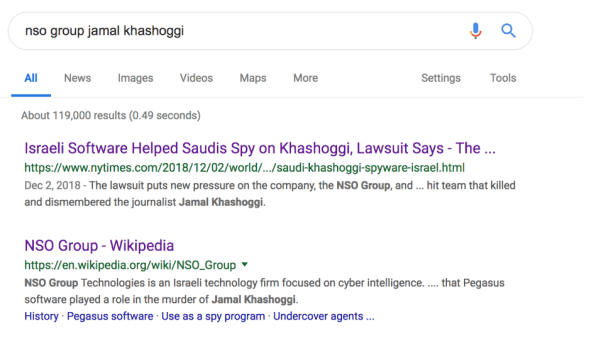 A world in which technology does not herald in a utopia for all but rather enslaves us all. For the benefit of few as dissident writers like Jamal Kashoggi warned when speaking up against Vision 2030 the Saudi adaption of the UN conservation strategy Agenda 2030 prior to his murder assisted by the mass surveillance toys of Big Data.
Vision designed not by the people for the people but rather hammered out by the minions of money launders, tax evaders, sex traffickers and killers in the palatial mansions of billionaires, their super yacht's, carbon consuming lear jets. Or on private gulf courses built of gated communities such as Millbrook New Zealand as the merchants of human misery hide behind a veneer of tax shelter philanthropy and public relations propaganda.
Folks who want us all living in bubbles permanently for the benefit of the planet. Though of course in their vision their bubbles are some one more luxurious and hedonistic than the bubbles they would have the rest of us peasants live in. Such is the self entitlement that is the flaw in their dark vision as Jamal Kasshoggi murder demonstrates.

https://theregister.co.nz/2019/09/19/diamonds-rhinestone-world-how-jewellers-are-holding-fast/?fbclid=IwAR09pY5rNI_q06aJV9cRLmYG6cdR8c1FPOLPiTTREzWjlllsm4S4suQeiiY