Julian Carver, the former chief information officer at CERA, died unexpectedly in 2017.Death of respected data expert Julian Carver to be investigated as announced on the 9th Jan, 2020.

'A picture can paint a thousand words. In an earthquake recovery, interactive maps are worth a million." Julian Carver.

Two investigations are underway into the death of a "highly respected data expert" Julian Carver a former Christchurch's earthquake recovery authority (CERA) manager and a successful activist for government transparency. The investigation into Carver comes days within new of the death of a second person within CERA management team Michelle Mitchell.
Julian Carver, father of two, was the former chief information officer at CERA, died unexpectedly at a psychiatric hospital in Christchurch on January 2 aged just 44. "The matter is now under investigation by both the Canterbury District Health Board (CDHB) and the Coroner.CDHB chief medical officer Dr Sue Nightingale said it was carrying out a Serious Incident Review to ascertain the facts"."Police today confirmed that they attended Carver's sudden death last week".
"The matter is now in the process of being referred to the Coroner," a police spokesman said.The Carver family today declined to comment, not wanting to potentially prejudice the coronial investigation. Prior to his role at CERA,( April 2011 – June 2012), Carver founded three web software start-ups; and led several large shared services projects across central and local government; and helped develop New Zealand's Declaration on Open and Transparent Government.
In August 2011 Carver initiated the Declaration, after working for CERA, as Carver felt compelled from his experience at CERA to insure greater accountability in government.
The Declaration requires that data and information government holds on behalf of the public must be "open, trusted and authoritative, well managed, readily available, without charge where possible, and reusable, both legally and technically". Personal and classified data and information must also be protected under the Declaration. The Declaration states "The government holds data on behalf of the New Zealand public. We release it to enable the private and community sectors to use it to grow the economy, strengthen our social and cultural fabric, and sustain our environment. We release it to encourage business and community involvement in government decision-making". All New Zealand public data is released subject to the New Zealand Government Open Access and Licensing (NZGOAL), which provides guidelines for agencies when releasing copyright works and non-copyright material for re-use.
https://www10.giscafe.com/nbc/articles/1/1258308/Spatial-industry-leaders-discuss-Open-Spatial-DataBehind-Policy-Challenge-Locate14-Conference-panel-session

On a Facebook memorial page, dozens of friends left tributes for the man with the "sharp brain" and passion for his work."Ah, Julian. Too soon, man, too soon. I wish I'd been a better friend, that I'd have known to reach out when you needed it. You always seemed so strong and sure, that I never thought to check. Arohanui, you big, bad pacifist, you," wrote Mark Harris.

It is unknown why Mr Carver was in hospital, what kind of psychiatric treatment he was receiving and on whose orders he had being sectioned. But in a year when National tried to have it own dissenting voice MP Jamie Lee Ross detained using the mental health act and police have, post March 15th, like wise routinely being knocking on people's doors to assess their "head space" based upon the political view points they express on social media, concern over what has happened to Carver is understandable.
https://www.stuff.co.nz/national/politics/108009753/jamilee-ross-taken-into-mental-health-care
https://www.nzherald.co.nz/nz/news/article.cfm?c_id=1&objectid=12231682

Recommendations following the Serious Incident Review will be published by the Health Quality and Safety Commission how as to when the review will be completed is not clear. ​This article does not seek to answer or explore the circumstance that surround Mr Carver personally but the event has caused us too look more closely at the story of Christchurch recovery and rebuild and the politics surrounding it. We think it neither transparent or accountable.

The Greater Christchurch Group's tasks include oversight and funding of the horizontal infrastructure rebuild programme alongside the New Zealand Transport Agency and Christchurch City Council. The programme is about restoring roads, bridges, and underground pipes and comes as Labour announces it will borrow over 12 billion for new infrastructure including water networks which Ben's World has previously reported on as part of a wider program of water privatisation).The group will provide formal advice to the Prime Minister and other government ministers on policy issues and plans prepared by Regenerate Christchurch and others.It will lead the Canterbury Earthquake Recovery Learning and Legacy programme.

Mitchell is replaced by Kelvan Smith the former regional head for St John South Island who oversaw the charities restructuring to pool local funding, including funding for local projects, with national funding to improve "efficiency" https://www.odt.co.nz/regions/south-otago/donations-st-john-local-use-not-be-pooled. Kelvan still sits on the board of St Johns. Before that he worked for AsureQuality's Group a New Zealand government owned company.
Under National Canterbury Earthquake Recovery Minister Gerry Brownlee announced formation of another Crown quango Otakaro to oversee work on major projects in the central city, which again furthers the goals to privatise public utilities. Ōtākaro's directors include Auckland lawyer Miriam Dean QC, Christchurch business leader Peter Townsend, and chairman Ross Butler who was appointed late last year.The name Ōtākaro is the Maori name for the Avon River which flows through the city. Ōtākaro will also "manage Crown assets" and work closely with Regenerate Christchurch, a joint Crown and Christchurch City Council organisation, and the city council's Development Christchurch.
Otakaro' previous CEO was Albert Brantley, (photo above) Brantley trained as an engineer and geologist, over the past 40 years in large scale oil and gas, mining and utility assets throughout the world. He was chief Executive of Genesis Energy (the firm at the centre of the story of New Zealand's privatisation of electricity) for eight years before that. Otakaro began life with $500 million worth of assets after capital was transferred to Otakaro. Three years later its listed as having 400 million in capital.

The figure does not represent the total expenditure on anchor projects, and Cabinet was given power to make changes or approve additional funding as it saw fit decreed Brownlee (Greater Christchurch Regeneration Minister). Brownlee was one of two ministerial shareholders that also included Finance Minister Bill English. Otakaro was tasked with delivering the Government-led anchor projects – such as the convention centre and metro sports precinct – and managing Crown assets, including surplus land in the central city and the residential red zones. It was set up in manner that meant its not bound by the Public Records Act, which is intended to hold the Government to account by ensuring full and accurate records are maintained and preserved.

Otakaro is classed as a Schedule 4A company under the Public Finance Act, meaning it can incur expenses or capital expenditure ahead of a budget appropriation. "The Crown is not liable to contribute towards the payment of any debts or liabilities of a Schedule 4A company," Brantley assured journalist Otakarto would keep thorougher records and be transparent.
However in 2016 when Earthquake recovery critic and accountant Cam Preston asked Brownlee's office to release a signed copy of the funding agreement between the Crown and Otakaro. Brownlee declined, saying the need for Otakaro to carry out commercial activities without "prejudice or disadvantage" outweighed the public interest in making the agreement available.

This absence of transparency and reluctance to share public data again arose when Former Christchurch mayor Garry Moore requested copies of Otakaro's board meeting minutes Brantley declined, citing various reasons under the Official Information Act. They included preventing the disclosure of official information "for improper gain or advantage".

Today more than two thirds of Otarko employees earn more than $100,000 a year and like the much criticised earthquake authority and CERA many of these employees are related to each other, from the same school alumni, or have past work history.

The name Otarko was chosen with the help of Matapopore, an earthquake recovery group set up within Ngai Tahu, and reflected the city's and the iwi and Matapopore connections to the Avon River. A plaque on the Stanmore road bridge, which the man known as Brenton Tarrant travelled over on his way to the Linwood mosque to complete his massacre on March 15th ( which had Christchurch eyes all focusing on the two Mosques as mean while the theft of Christchurch resources continued on unnoticed), notes "In pre-European times the Avon, then known as Otakaroro, was at this point the boundary between two families within the Ngai Tahu tribe".
"You needn't look far through the Christchurch rebuild to see the hand of the Matapopore Charitable Trust. Designs sandblasted onto buildings, poems etched into stone paths, new artworks, native plantings, and te reo names for new buildings all reinforce its work" Jointly set up by the Canterbury Earthquake Recovery Authority (CERA) and Ngāi Tahu in 2014, the trust gives cultural advice on the rebuild anchor projects. It has invoiced taxpayers and ratepayers for about $2.5 million of consultancy work since then. Ngāi Tahu Property have worked closely with Matapopore, a charitable trust created after the quakes to ensure mana whenua values and the voice of Ngāi Tūāhuriri and Ngāi Tahu are included in the rebuild.

Matapopore, "which has a monopoly on Māori consultancy for the public anchor projects", describes itself as representing the iwi's "values, narratives and aspirations". It has charitable status based on the educational value of its work, and some proceeds going back to the iwi. The unusual arrangement follows Ngāi Tahu and local hapu (sub-tribe) Ngāi Tūāhuriri receiving special recognition in post-earthquake legislation as a rebuild partner to be consulted during the city's recovery. When Matapopore published its urban design guide for the anchor projects in 2015 it included the words: "For the Christchurch rebuild Ngāi Tūāhuriri are the right people to engage with, and as is the custom on the marae, the locals always have the first say and the last say on any matter."
Since its birth the trust's have being hired for their expertise and consultancy on landscape design, arts, te reo, and the natural environment, cultural and historical advice, and they do translations and naming research. Which of course ensure their interpretation of events fits in with an account that enhance their mana and treaty claims. They recommend and commission (but do not pay for the artists and craftspeople), and arrange openings and blessings of rebuild projects.
Back in July I walked the length of the Oxford St Cambridge wanting to get a better understanding of the power blocks that shaped Christchurch colonial families by examining the heraldry and investigating the patronage which lay behind some of Christchurch's more famous land marks. This in-turn turns out to be the same course as the Otakaro cycle path. I observed three main points;

1. The Otakaro cycle pathway, which was to have originally being a public area closed off to traffic, does a great job leading traffic naturally into the redeveloped CBD River markets and along with simultaneous road rerouting it effectively cuts of the Eastern suburbs and starves them of business.

2. There appeared to be some serious security at the Stanmore end of the Cambridge Oxford strip, where the area was not only fenced off with a double layer of security fencing but a third layer was wrapped around what appeared to be some kind of boring device. The entrance to this closed off area had parked plain clothes sentries on both sides of the river and when I jumped this fence to get a better look I soon found I had a security tail. As for what that was all about all I can say is some one really did not wanting any one looking too closely at what they were doing on the demarcation line.

3. The focus seemed to be on water and redevelopment plans that favoured a few at the cost of many.
https://www.stuff.co.nz/the-press/business/the-rebuild/103275206/a-matter-of-trust-iwi-voice-in-christchurch-rebuild
https://postmanproductions.wordpress.com/2020/01/19/god-liberty-the-mates-club/
https://www.newshub.co.nz/home/new-zealand/2019/08/plan-to-regenerate-christchurch-red-zone-land-approved-by-minister-megan-woods.html

Minister for Greater Christchurch Regeneration Megan Woods announced in December that the Ōtākaro Avon River Corridor Regeneration Plan including carbon sequestering has been given the go-ahead. The Ōtākaro Avon River Corridor is a 602-hectare stretch of land in east Christchurch that was once home to more than 5000 households. Much of that land is built on former Maori reserve land which Ngai Tahu Property claims it has right of first offer and as it makes claims on the river and water rights itself. Its not the only place Ngai Tahu, have teamed up with the old school tie boys brigade and were there interest in water emerges.
Waimakariri Irrigation limited(WIL) is a run-of-river scheme with resource consent to take water from the Waimakariri River to irrigate 23,000 hectares. It is one of the largest schemes in the South Island, includes a large private dam and has in recent month being in the news on several occasion namely over the issue of water use and water ownership. Its arterial system is comprised of nearly 1,100 kilometres of irrigation and stock water race and was officially opened on 30 October, 2009. The Waimakariri District Council provided an interest free loan to cover the cost of the resource consent applications, and guaranteed construction loans. In April 2005 the Company had 269 shareholders, with a majority of shareholders having fewer than 50 shares. It is now made up of 200 share holdings following the collapse of South Canterbury Finance in 2006 and the buy up of smaller share holders. By 2007 the ten largest shareholders of WIL had accumulated 35 percent of the total number of shares allocated, with the two largest shareholders being Landcorp Farming Ltd and the Ngai Tahu Forest Estates Ltd (Ngāi Tahu's Canterbury farming interest are headquartered at Kokomuka Lodge, in what use to be Eyre Lodge, which was originally owned by Scott Carmody (one of the police officers who arrested the man we know as Brenton Tarrant) and his brother Russ who are also share holders in WIL. WIL initially held a resource consent to take 5.5 cumecs of water from the Waimakariri river for irrigation and this has been progressively increased over time to 10.5.

Wil CEO is Albert Brantley, the former chair Okarto. Much like the rest of WIL board of directory Brantley biography is one directorships and committee memberships for all the things that get people joking about Canterbury farmers and Christchurch old boys being tying to be more English than the English. It is a tale of private schools, old families and iwi corporate collaboration and ultimately the absorption of local haup and public assets, all framed on paper whose letter heads are made up of meaningful crest and Latin motto's, sprinkled with words like London City finance PGG and all the trappings of privilege and self entitlement.
WIL represents not only every Canterbury major land and corporate water user but it highlights how over time those interests have shrunk as larger owners have assimilated smaller owners. Its primary shareholders in turn emerge as major players in the water privatisation with interests through out the country in New Zealand's major irrigation and private dam projects. In addition to holding considerable interest in forestry and the carbon trading industry (soon to be the beneficiary of a major windfall due to the intended upgrading of the value of carbon credits – of which two thirds are owned by the energy and oil sector in New Zealand).
WIL is in short ground zero for Christchurch's old boys network and the accumulation of natural resources and wealth. Canterbury home of the old school tie where it not what you know that counts but who your mates know that matters. And that includes oil.
Mind you often the folks in the water privatisation game also turn out to be the same folks in the drilling oil and minerals game. Take for example Water New Zealand's (WNZ) chief executive Sam Pfahlert, the same man who lobbied government on the "low risk" fracking posed in 2011 for the oil industry when they looked fracking off the east coast of Canterbury. Anti-fracking activism vanished when Christchurch's Mayor Bob Parker, who holds extensive business interests, asked the government for a moratorium on fracking in the Canterbury Basin. The people thought wrongly they had won the day.

https://www.stuff.co.nz/the-press/news/104367892/the-man-behind-water-new-zealand–and-oil-mining-and-everything-else

And for while Parker was rebuffed by the Government's actual report, which backed the petroleum industry (Parker had no real chance of affecting change due to the Resource Management Act being outside the scope of local governments control), the government of the time agreed it would consider a moratorium (which its Environmental Commissioner later rejected). Regardless the issue died down as the oil companies seem themselves to have abandoned their desire to drill in the face of public protest.

Yet as Otago shows that is no longer true. It was simply a tactical withdraw in the face of public opposition and it is only a matter of time before North Canterbury and the Pegasus area are also back on the drillers table. Withstanding that like water sales the signing of the TPPA in 2019 (made possible by Labour and National jointly cooperating together to ensure it was passed), means stopping fracking is now harder even if government wanted too.

Today media report geo mapping, similar to the kind carried out by Julian Carver for CERA, show the area they want to drill as a certain tsunami risk stating Christchurch suburbs "as far inland as Avonside and Waltham could be inundated by seawater in a worst-case scenario South American tsunami combined with higher sea levels. A report commissioned by the Christchurch City Council says a one-in-2500 year tsunami on top of climate-change induced sea-level rise of 1.06 metres may swamp 73 square kilometres of Christchurch, about 5 per cent of the city. The water could be 9.5m deep near the Waimakariri River mouth and the speed of the waves in the Avon-Heathcote Estuary may exceed 40kmh".
That is only half the story in fact. In 2016 DEADLINE, following information given to me by a guest on the Vinny Eastwood show, reported a covered up of a quake threat.
I later found a 2011 assessment that the newly discovered Pegasus Bay fault-line had a 75% chance of producing 7+ quake in only a matter of years. This is were they wanted to drill. An area not far from the 2016 Kaikora quake and GNS can still be found to support that assessment "The forecasting of aftershocks and possible triggered earthquakes is based on New Zealand and worldwide earthquake statistics. These point to the possibility of earthquakes in the magnitude 6 to 7 range in Canterbury in the coming year, and possibly beyond." While the National Institute for Weather and Atmosphere (NIWA) states "a particularly large fault found offshore near Canterbury had the potential to cause a significant tsunami. The large fault was found in the bedrock under Pegasus Bay shortly after the February Christchurch quake when GNS Science and NIWA conducted a survey of 800 square kilometres". On (June 3rd 2011 GNS).

The seismic survey work was undertaken by NIWA is part of Project Offshore, a part of the effort by the Natural Hazards Research Platform, in supporting Response and Recovery to the Christchurch earthquake. The survey results aimed to assist spatial mapper such as that done by Julian Carver to understand future earthquake risks in the Canterbury region, in preparation for rebuilding the city. Dr Barnes says that if the scientists "find a new fault, we will try and focus in on that to map it accurately. The new data will be combined with data held by GNS Science and partners – to look at the likelihood of future events." By merging this information with similar records from on land, the scientists can learn how the different faults relate to each other. A history of 'when, where and how often" can be developed for each fault. "This can be used to model earthquake risk".
As for the idea that this might be a good place not to drill oil American geophysicist Michael Hastings, who has studied induced seismicity for 20 years, told a Christchurch public meeting in December 2011, that the "injection of fluids deep underground under huge pressure in the order of 7000 to 10,000 PSI [pounds per square inch] causes the rock to fracture, producing induced earthquakes. "You basically need these earthquakes to produce the fracture system and permeability in reservoirs," he said. "Most are too small to feel at the surface."
But he said: "Fracking can cause large earthquakes in seismically active areas. If you're injecting high-pressure fluids into a fault or near a fault that is active and near failure – that's stressed to the point where it's near to going – the fluids can lubricate the fault and cause it to slip."

Paul Siratovich, a lecturer in the Geological Sciences Department at the University of Canterbury, has worked extensively in the petroleum industry. Asked whether fracking would be an issue in Canterbury Definitely. "The crust here is stressed already."
A tsunami of this localised variety would give victim only minutes to flee their homes and get to high ground. Its not the kind of news you want widely known if your in the property development industry or your a government and your credit limit is affected by insurance threat assessments. Yeah it might save a 'few' lives but as any one has ever seen Jaws knows that kind of thinking is bad for business.
Yet the raw data out lying the threat says just this. The work, involves refined earthquake analysis maps and geophysical surveys, as part of the effort by the Natural Hazards Research Platform to help inform recovery work in Christchurch. Scientists from GNS Science, NIWA, the University of Canterbury, University of Otago, and the University of Calgary, to an ongoing project aimed at identifying risk to the public. "The aim of the investigations has been to understand more about the pattern of aftershocks and shed light on where future earthquakes might occur". Carver is bound to have being involved in this kind of reconnaissance based project with certainty. One wanders what part if any of this played in his desire to make government data transparent and publicly available.
A decade ago our mainstream media were dogmatic in their belief man could not intentionally trigger an earth quake. Now they are slowing accepting this is simply not true. Fracking in which water is injected or electromagnetic couple linking (in which the lino-sphere is stimulated by charging the ionosphere), or a mixture of both are increasingly seen as a realistic means of seismic stimulation (earthquakes manufacturing). Problem is our government is however backed by organisation such as GNS who rely on funding from from the mining drilling industry who refuse to acknowledge the true scale of risk at play. Its the best science money can buy.
Its a risk that despite the demise of Anadarko (who held the original Christchurch permits) has not gone away as the drive for deep sea drilling in New Zealand begins in Otago this year. The drilling firm OMV (who plan to drill the Southern basin), have entered into an agreement of understanding with Ngai Tahu iwi. Drilling is expected to extend to Canterbury soon. In 2016 former Christchurch mayor Vicki Buck described drilling deep sea oil wells as "Lunacy"'. A view shared by industry insiders because of the planned depth. The Council requested Environment Canterbury and Ngai Tahu back the council's stance with strong submissions against deep sea oil drilling. The government did not accepting submissions from the public, only from local bodies and iwi. However the Christchurch council's faith was misplaced "For the last two years both ECan and Ngai Tahu have taken neutral stances in their submissions," according to Oil Free Otautahi's Charles Drace.

https://www.scoop.co.nz/stories/AK1611/S00271/will-ecan-support-the-christchurch-city-council.htm
As for the official stance fracking is not a risk, when numerous experts say otherwise, the irony here is that lessons from the Christchurch earthquakes, learned via New Zealand government consultants are now being applied in the Netherlands. Specifically where man-made earth tremors are damaging buildings in the city of Groningen. "Holmes Consulting Group is opening a European office offering seismic engineering expertise in an area of the Netherlands" where controversial gas extraction has triggered more than 1000 earthquakes since the early 1990s.
In 2012 the New Zealand engineering company worked as consultants New Zealand Transport Agency for Kaikoura Earthquake Recovery acted as consultants on the Groninger Forum, a $110m cultural centre where construction stopped for nine months following concerns about increased seismic activity. Holmes Consulting Sam Cooper said the "extraction of gas from large fields under the Dutch countryside had caused slumping of the ground above" that risked triggering seismic activity.
https://www.stuff.co.nz/business/79506480/manmade-earthquakes-in-netherlands-lead-to-engineering-contract

The Pegasus Bay fault-line is further accentuated by another factor. The build up of silt which if disturbed, is recognised as having the potential to cause a Tsunami which would reach from north Canterbury to Wellington with an estimated casualty rating of 200,000 fatalities and risk triggering a seismic event to boot. Maori mythology refers to the Kaikoura taniwha and shows Tsunami in this region are likely one in a hundred years not one in 2500 years as more recent media reports claims. People living there would have around 15 minutes to possibly an hour reach high ground. And yet there is still a battle to install a localised tsunami warning siren despite multiple request for this to be so.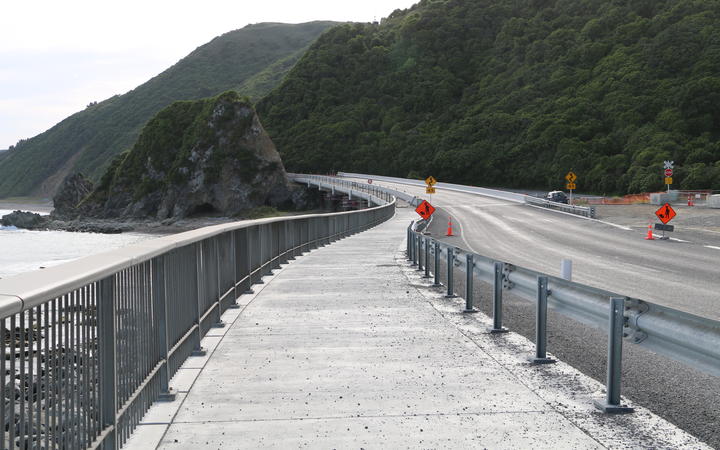 Activist down in Kaikoura protesting against the manner in which the Kaikoura rebuild took place, (which sucks tourist out of the town, via a cycle way that seems like the Okarto cycle way to serve only a few iwi corporate entities) has local Hapu activists backed by the Maori Council, believing the highway was designed to service and provide infrastructure for post TPPA mining and drilling ambitions and not for local needs. They point to the buy out of Blue Bridge by Australian trucking firms as further proof of a resource land grab under way. One that is putting profits before people.

It is kind of hard not to see their point or wander what exactly has being going on inside CERA. The words transparent and accountable certainly don't seem to fit with the map that the process surrounding Christchurch recovery and rebuild has followed. For where ever you look on that map all you find is legends designating self interest and greed. Its a map worth a million words. For it identifies billions of dollars being siphoned from the public pocket and thousands of lives being put at risk for the benefit of private syndicates and corporate interest groups.