By Ben Vidgen
Rocket Lab launches July 24th 2020 Olympic games opening ceremony Tokyo high tech "shooting star" show launched from a satellite that Rocket Lab, Hawkes Bay Mahia Pensinular. This comes after the November 29th stand down.

https://www.geekwire.com/2019/rocket-lab-launches-japanese-satellite-thats-designed-spit-shooting-stars-olympics/

Japanese company ALE has a satellite booked on Rocket Lab's next Electron rocket, which launched from the Māhia Peninsula near Gisborne New Zealand yesterday 9;18 P.M Decemebr 6th. A Japan space agency also hired satelite to study Kairoura on November 16 2016 the day of the Kaikoura quake. This was done in connection with the Awarura space tracking facility in Bluff. One of several recenty built space base application including Leo Lab Space radar built this year on private property in Otago. The facitlities have duel military and civilian functions.

https://www.stuff.co.nz/national/86643163/how-satellites-pictured-the-78magntiude-kaikoura-earthquake

https://www.leolabs.space
The first stage of this Electron was upgraded, "equipped with new guidance and navigation hardware (including S-band telemetry and onboard flight computer systems) and a reaction-control system to orient the booster during its atmospheric reentry," Rocket Lab representatives wrote in the mission press kit, which you can find here.
The artificial-meteor satellite that went up on this morning launch "Running Out of Fingers" is called ALE-2. The spacecraft was provided by Tokyo-company Astro Live Experiences for creating "sky shows" to celebrate key events, such as Olympic Games opening ceremonies. ALE-2 is packed with 400 0.4-inch-wide (1 centimeter) plasma balls designed to burn up high in Earth's atmosphere, generating "shooting stars" of various colors. Will look at into that tech at a later date. The olympic mascots are a combination of the Japanese words for future and eternity; Someity comes from a popular cherry blossom variety "Someiyoshino" and echoes the English phrase "so mighty."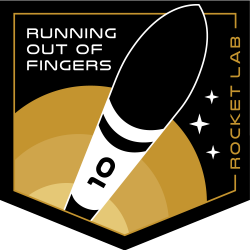 The theme of the 2020 Olympics is "Be better, together – for the planet and the people", The Japanese government aim "to make this the most environmentally friendly and sustainable Games so far". Acclaimed actor of traditional Japanese kyogen comic theater, chief executive creative director Nomura Mansai, aims to portray Japan's recovery from disaster to a global audience under a theme of "requiem and rebirth." Mansai was reluctant to give details but said the ceremonies will touch on themes such as recovery and humility in the wake of the March 2011 Tsunami.

The winning design, entitled Harmonized Checkered Emblem, is intended to represent different countries, cultures and ways of thinking, according to its Japanese designer, Asao Tokoro.

https://postmanproductions.wordpress.com/2019/11/22/ben-news-picks-22-11-2019/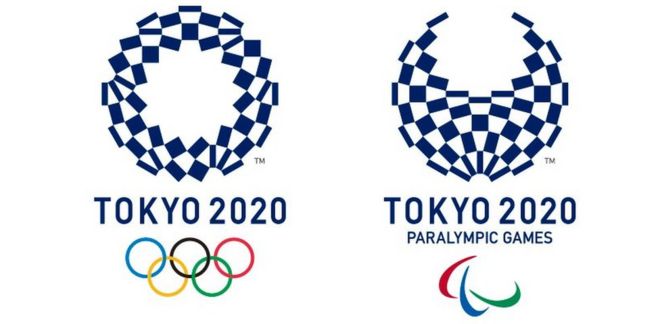 Japanese government's refusal to ban the controversial rising sun flag in the Olympic sites due to its historical usage by the Imperial Japanese military during WWII, as well as its current usage by racist hate groups in Japan, such as Zaitokukai. It come at a time when Japanese military the Japanese Defence force 2020 fiscal budget topped a record ¥5.32 trillion, marking the seventh consecutive year the budget request has increased.
https://www.japantimes.co.jp/news/2019/11/19/national/izumo-space-unit-japan-defense-ministry-budget/

This includes ¥52.4 illion to strengthen the nation's defense capabilities in outer space and cyberspace and other areas, including against electromagnetic waves (begging te question do the shooting stars may duel funtion such as acting a plasma version of chaff againt em based weapons). Specifically, the government plans to set up a "space operation unit" comprising around 20 members of the Air Self-Defense Forces to monitor suspicious movements against Japanese satellites. The Leolab space radar in Otago function includes looking for space shrapnel. Self detonated satelites can be used to create space mine fields and or destroy enemy space assetts or disrupt satelite orbits.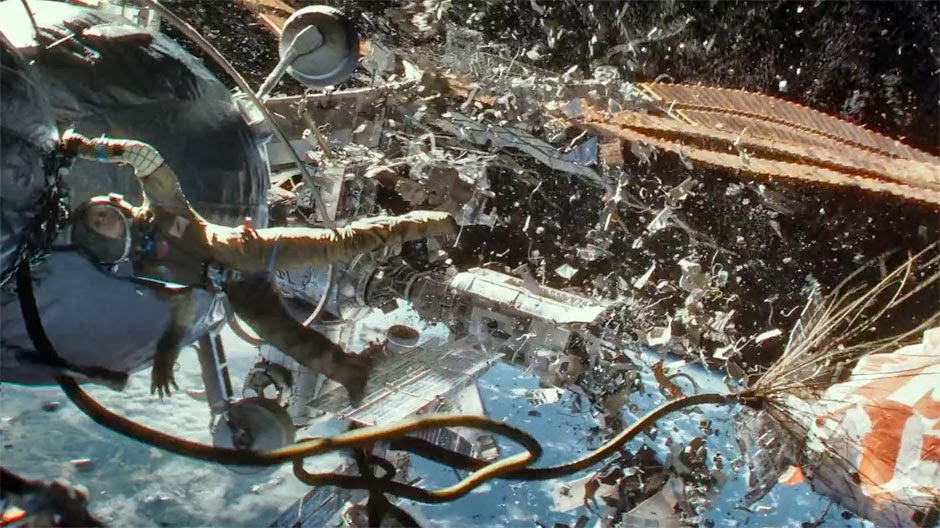 The initial designs for the official emblems of the 2020 Summer Olympics and Paralympics were unveiled on the 24th of July, 2015. The logo resembled a stylized "T": a red circle in the top-right corner representing a beating heart, the flag of Japan, and an "inclusive world in which everyone accepts each other"; and a dark grey column in the center representing diversity.

Belgian graphics designer Olivier Debie accused the organizing committee of plagiarism. The designer Kenjirō Sano was found to have had a history of plagiarism allegations.

Russian and South Korean officials took issue with a map of the torch relay on the Games' official website, which depicted the disputed Liancourt Rocks (territory claimed by Japan but governed by South Korea) and Kuril Islands (territory claimed by both Japan and Russia) as part of Japan. Russia has described the inclusion as "illegal", and accused the Tokyo Organizing Committee of "politicizing" the Games to high light their geopolitical ambitions.

While markted as a game of peace by its host the geopolitical reality is the games mark a rising tension with Russia, the resurgence of Japanese right wing nationalism.

The role of Rocket Lab and its use of hypersonic rockets for high orbital deployment and long range reach will not go unnoticed by China or Russia. It has just made New Zealand a primary target.

https://www.nzherald.co.nz/business/news/article.cfm?c_id=3&objectid=12287252

https://english.kyodonews.net/news/2018/07/c80ba1ae46d2-olympics-tokyo-2020-creative-team-to-showcase-japanese-spirit.html
Ten Things Wrong with Rocket Lab
https://postmanproductions.wordpress.com/2019/08/23/1640/

DEADLINE TV; Rocket Lab Kiwi Innovation or Weapon Platform
https://youtu.be/K8t56OowOB0

Waihopai Spy Station & Targeting System
https://youtu.be/LBhG5urgU-4
https://youtu.be/kkc5iziGE3Q

Occupied Aotearoa News (from the occupied zone).
https://postmanproductions.wordpress.com/2019/09/22/2146/ Organised Crime Compromises Five Eyes spy network
https://postmanproductions.wordpress.com/2019/10/03/bens-world-the-occupation-of-nz-haarp-kaikoura-agenda-21/
https://postmanproductions.wordpress.com/2019/12/05/the-occupation-of-nz-memo-from-the-front-lines-kaikoura/

https://postmanproductions.wordpress.com/2019/07/04/australia-largest-exercise-ever-nz-there-not-one-peep-from-msm-command-conquer-trump-iran-f35-lockheed-microwave-weapons-rocket-lab/

We try to get you independent, politically non aligned news.
That's takes time, it take energy. If you value my efforts give a little.
Pay 060901063281400 ANZ Moray Ben Vidgen t/a DEADLINE