Ben Vidgen
Numerous case of leaked documents, corrupt cops, a PM who downplays her relationship with the champion of an eastern euopean gangster (A man with West Auckland crime connections), Russian money laundering, Mexican drug cartels, encrypted phones and a bogus 1080 terrorist threat. Sound toxic? It is.
On Friday, December 6th, a former cop Vili Taukolo was identified as a mole for organised criminals in the New Zealand Police.

Vili Taukolo was a highly-paid informant for the criminal underworld in West and South Auckland during a 15-month period while he worked as an Auckland constable. The 31-year-old accessed the police's national intelligence application system (NIA) releasing confidential information to crooks, all while getting paid tens of thousands of dollars for the leaks. The NIA holds details about police investigations, people's vehicles, locations, phone numbers and criminal histories.

https://www.stuff.co.nz/national/crime/117976366/corrupt-auckland-cop-who-sold-police-database-information-to-gangs-jailed
In August 2019 Ben's World reported on the links of billion of dollar of meth, found at 90 Mile Beach, to the Sinoloa Mexica Cartel in addition to West Auckland biker gangs with ties to Australian and Eastern Europe organised crime.
It also explored the murder of two Australian men who emerged as relative of Australian police officers.

One was Sean McKinnon, 33, who was spending the night in a camper van near Raglan with his Canadian fiancee, Bianca and had ties to Australian Unionist linked to drugs and the Australia Comacheros.

The other Stephen Lucas, son of police officer Lucas Fowler, was murdered this year along with his Canadian girlfriend Chynna Deese in Canada upon the Highways of Tears in 2019 (the case was allegedly the work of two teenagers who died before being arrested and also needs to be taken in context to the RMCP own neo nazi links).

https://ricochet.media/en/2276/police-spies-and-white-supremacy-a-brief-history

We looked at how a bilion dollar meth ring was busted after police became suspicous of a camper van on 90 mile beach and found a major ring using encrypted phone technology. The very same technology used by the Sinoloa cartels secret communication net work created for them by a Canadian IT specialist who later flipped evidence.
https://postmanproductions.wordpress.com/2019/09/22/2146/ (contains links and source visa

Ben's World story in August preceeded the September 2019 discovery in Canada of a top Ottawa Canada a senior Canadian intelligence official Cameron Ortis leaking date to organised criminals (and potentialy foreign nations).

Ortis was involved specifically in investigating Russian money laundering and the Sinola cartel and was arrested on five charges for violating the country's state-secrets laws. He had access to intelligence collected domestically and by Canada's foreign allies, such as the U.S., U.K., Australia, New Zealand and Canada.
Ortis was further linked directly to the investigation of the murder of Russian lawyer Sergi Magnitsky and the laundering of Mexican drug money by Russian mobster also involved in arms dealing.

The ring which had numerous government connections had used New Zealand registered companies to put money into tax havens. This affair was widely reported on in the NZ media and international media as early as 2009 after a Russian Antonov aircraft, found with arms on board, was discover resgisted to a New Zealand firm.

https://www.nzherald.co.nz/business/news/article.cfm?c_id=3&objectid=11504466
https://www.nzherald.co.nz/nz/news/article.cfm?c_id=1&objectid=10616243

The incident replicated this author own findings as documented in my 2006 self published book State Secrets II and my 1999 best seller State Secrets (Howling At the Moon Publishing).

https://www.scoop.co.nz/stories/GE0004/S00004/howling-at-the-tube.htm
https://www.scoop.co.nz/stories/HL0609/S00286/radio-one-thursday-spectrum-with-jonny-west.htm

Both book collectively document, with the support of company records and photographic material (plus publically sourced material) more than 20 Antonov involved in arms and narco trafficking with direct NZ connections which this author has identified as far back as the 1990's and even the 1980's.

Several of the companies linked to thse aircraft had direct New Zealand government connections such as Southern World Airlines set up by cocaine trafficker Harvey Misbin. Misbin an American and NZ resident whose immigration consultant was Aussie Malcolm a former Minister of Immigration.

State Secrets, a best seller despite being subject to a media black out (see links from scoop media above) also documented how Public Servants Association spokesman Brian Davies stated in 1998 how New Zealand Customs was ordered, on no less than twelve occassions by the Ministry of Foreign Affairs, not search "high risk ships".

http://www.stuff.co.nz/auckland/local-news/5107131/Shell-operation-shuts-after-crime-links-exposed
We reported in September in relation to the compromising of Five Eyes by the buy off law enforcement by organised crime;

"In Australia and New Zealand originated from eastern europe migrant families and extend into white supremacist gangs such as Iron Vikings and Road Knights members who in turn used symbolism used by the Christchurch shooter and have being the source overseas and in New Zealand of individuals affiliated with the Balkan's conflict and other mercenary based conflicts in the Pacific. In 2016 Hell Angels became the dominent gangs dealing in black market weapons as Australia crimial dominated South Auckland organised scene and weapons caches shot through the roof".
Another recent breach of police intelligence data base with a similar eastern European connection concerned "Auckland motorway support officer Darren Hodgetts was bribed into using the NIA to search and leak details of a man who was under surveillance in a major police drug sting code-named Operation Ark."

https://www.nzherald.co.nz/nz/news/article.cfm?c_id=1&objectid=12241468

The ring busted in 2011 had included professional kick boxer Karel Sroubek from Czecholavakia – better known as Jan Antolik, a Hells Angels associate tied to a ectasy, party pills and synthetic cannabis ring.

Sroubek has extensive eastern European crime connections.

https://www.stuff.co.nz/national/politics/116093335/drug-smuggler-karel-sroubek-denies-hells-angels-links-claims-parole-system-flawed
https://www.nzherald.co.nz/nz/news/article.cfm?c_id=1&objectid=12154770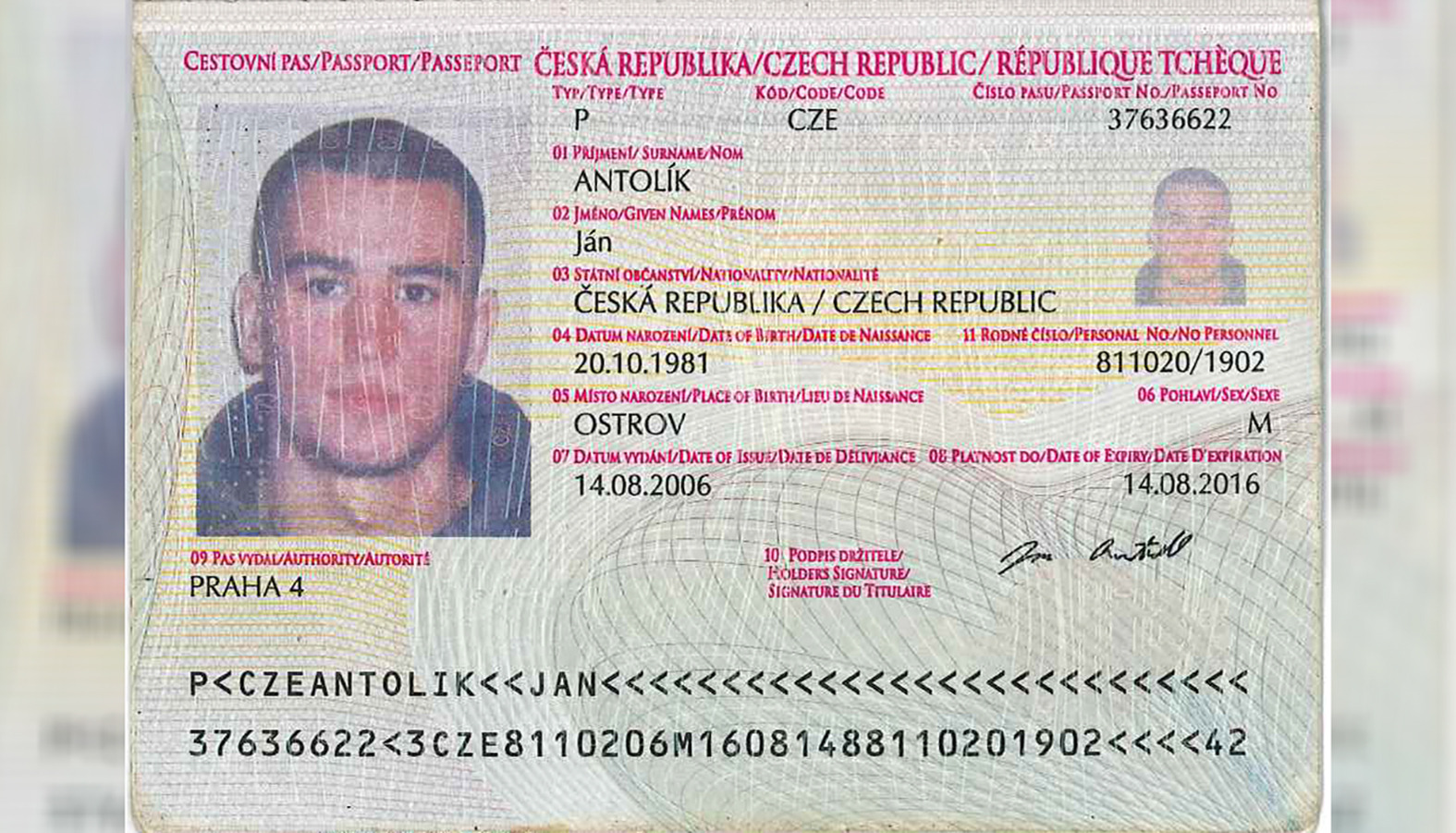 Karl Sroubek was then exposed as being given mysterious leniency by the Ministry of Immigration in 2018.

https://www.kiwiblog.co.nz/2018/11/lees-galloway_decided_on_sroubek_in_just_a_couple_of_hours.html

https://www.immigrationtrust.co.nz/new-zealand-immigration-news/jailed-drug-dealer-escapes-deportation-as-government-grants-him-nz-residency

https://www.kiwiblog.co.nz/2018/10/the_full_background_of_the_guy_given_residency_by_labour.html

Sroubek public champion against those charges was professional kickboxer Richie Hardcore who appointed himself Sroubek champion and texted the Prime Minister directly Jacinda Adern directly.

https://www.stuff.co.nz/national/politics/110018901/karel-sroubek-a-good-guy-richie-hardcore-says-in-text-to-pm-jacinda-ardern

https://www.newshub.co.nz/home/politics/2019/01/karel-sroubek-richie-hardcore-s-text-to-jacinda-ardern-revealed.html


Hardcore has a close connection to Jacinda Adern Prime Minister, the daughter of former Police Officer Ross Adern, since at least 2015. It is a relationship which Adern has played down repeatedly saying she had only ever met him "once or twice".
Hardcore connection to Adern are believed to go back to when Adern partner Clark Tim Gayford was DJ for events such as Rhythm & Vines and New Zealand's and a regular face on the New Zealand dance party scene.
Operation Ark also saw the leak of police intelligence documents orientated around the investigation into dance party pill and synthetic canabis. Specifically those made by chemist Jeremy Hamish Kerr, Karl Sroubek bussiness associate and the bridge between Kerr and the Hells Angles..

In 2015 Kerr threatened to put 1080 into baby formula in failed blackmail attempt which saw police then spark a witch hunt against 1080 activist in 2015 that saa activist classified as terrorist suspects by the government and the corporate sponsored media. This is despite sitting on the investigation for months and only launching the inquiry following an engineered down turn in milk powder prices. Within weeks, after activists pointed out the white 1080 powder had to have come from industry sources, police had found not an activist but a pesticide manufactuer and drug dealer in bed with the government.

https://www.odt.co.nz/news/national/police-prosecutor-pleads-guilty-drug-charges
https://www.odt.co.nz/police-staff-millionaire-drug-bust
https://www.stuff.co.nz/business/72976288/the-1080-milk-crisis-from-beginning-to-end
In the mean time 1080 activists were spied on by the SIS, police and private investigation firms (hired by the police and the Ministy for Primary Industry) for months without their having ever being any evidence to link them to the blackmail threat. While Kerr went into business with a Government-owned company and his possum control poison was widely used by the Department of Conservation.

"Police zeroed in on known activists but in the end the culprit was someone who was at the very heart of the poisons industry itself, a man who had the ear of Government scientists in the fight to control possums".

https://www.stuff.co.nz/national/crime/77334419/1080-blackmailer-jeremy-kerr-was-in-business-with-government



Despite a conviction (published in mainstream papers) for his attempted black mail which cost New Zealand government over $35 million mainstream outlets like Mediaworks continued to report for years the threat to put 1080 in baby formula was the work of 1080 activists. That is until Ben's World made a media complaint in January this year and they retracted the incorrect news (but did not print the fact they had retracted the fake news).

Then again why should we be surprised our media A listers and the police are just fantastic at spying on activists. Pitty they are not so shit hot when it comes to spying on their own and keeping protected data out of the hands of the real criminals.

https://postmanproductions.wordpress.com/2019/01/20/1080-nz-media-council-complaint-process-a-bad-joke/


Our Next Big Stores of the Week
https://postmanproductions.wordpress.com/2019/12/07/rocket-labs-10-fingers-caught-in-the-cookie-jar-of-war/ ROCKET LABS 10 FINGERS CAUGHT IN THE COOKIE JAR OF WAR.

https://postmanproductions.wordpress.com/2019/12/03/1080-ratsgat-whistle-blower-or-wanker/ 1080 Ratsgat: Whistle Blower or Wanker?

https://postmanproductions.wordpress.com/2019/12/07/when-medicine-applied-badly/
WHEN MEDICINE IS APPLIED BADLY.
https://postmanproductions.wordpress.com/2019/12/05/5g-is-it-safe-academic-vs-investors-viewpoint/ 5G IS IT SAFE: Academics Vs The Inve$tor$ Viewpoint.