The most succinct state of play regarding New Zealand politics, the illusion of left and right as it exist in our current neoliberal/neoconservative dominated political landscape, I have read on social media todate.

Jon Smyth "As the voting public get less politically literate – the legacy of neoliberal education policy – they also get more complacent and less decerning, in particular of the quality of psychopath they want representing them in parliament.Harsh, but its fundamentally true, though, isn't it?And, as time goes on, although it's impossible to draw a straight demarcation line thru '2 faction centrist politics' (they've been stealing ideas off one another for far too long and both have their own fascist and liberal traits), the one pretending to be 'Left' tends to become more promotionally aligned with dysfunctional political correctness and the one pretending to be "Right" simply become bigger arseholes".

Nailed in one!

In the 1980's David Lange's Labour goverment introduced Rogernomics the economic reforms of Labour Finance Minister Sir Roger Douglas (the founder of the Act party). this was a form of fabianism (logo below) influenced socialism. This became the blue print for a program of privatisation. A process which has not slowed down as each government, be it Labour or National, continue their ever intwining and closer strategic partnerships with big business. In fact the only real difference between the two is Labour keeps getting elected on the promise of being a more liberal progressive government. Elected by a voting base sick of the overt pro corporate stance of National. Once elected Labour in true neoliberal fashion however does the very opposite walk of it's election talk and continues with the process of centralisastion and privatisation. It did it with Lange. It did it with Helen Clark and now its doing it with Jacinda Adern.

As opposed to being opposing forces the Blue Red duo have become symbiotic tag team wrestling partners. Two faces of the same coin whose corporate lobbying dollars are putting a strangle hold on democracy and slowly chocking it to death.

This is not accidental.

Douglas himself once said while giving a speech at the Fabian influenced Mont Perin Society in London; 'don't let the fox see the hound until it is to late'. A phase he used to describe how he planned to stealthily introduce his ideas to a then unsuspecting New Zealand public. Douglas was borowing this strategy of sneaky politics from the Fabian Society's own ideas on how global 'socialism' could suceed through a strategy of dressing the wolf in a lamb skin (thier chosen logo). Douglas poltiian and banker sought to use this tactic of manipulation but applied it to a pro big bussiness free market model. One then sold to the world via Labour's Mike Moore when he became chairman of the World Trade Organisation. A model which would be embraced by advocates of the neoliberal globalist ideals such as Labours Helen Clark and National's John Key.
Rogernomics while aligned with socialism in name was in fact just a rehash of what Lenin did when he came to power and the USSR adopted a policy of "state capitalism."

State capitalism was an idea which Lenin in turn had borrowed from the industrialist like Ford and Occidental Oil (who largely financed his rise to power).

Meanwhile Lenin's 'old school' socialist mates folk like Leo Trotsky literally got an icepick in the head courtesy of Stalin. Stalin, once in power, accelerated Lenin's ideas of state capitalism and sought to wipe out potential rivals to his power base. The purge of the Marxist left from Soviet socialism circles was in fact not to disimilar to the 2019 disolvment this year of the International Socialist Organistion. In this case the left wing Trotsky got ice picked by the right wing Blarites.

The Blarites are named after those who heralded in the neoliberalism of Tony Blair Prime Ministership in the UK during the early 2000's. These aparatchiks of Blair would include future New Zealand Labour MP's including former Shell Todd Oil executive and adviser to Helen Clark, the current Minister of Education, Chris Hipkins and Prime Minister Jacinda Adern the president of the International Socialist organistion youth movement. The two Helenites would both be posted to the Uk to help tutor Blair in the art of Rogernomics privatisastion by stealth.

https://www.latimes.com/archives/la-xpm-1988-12-07-fi-913-story.html Ford & USSR.
https://www.wsws.org/en/articles/2019/06/24/isdp-j22.html ISO dissolved.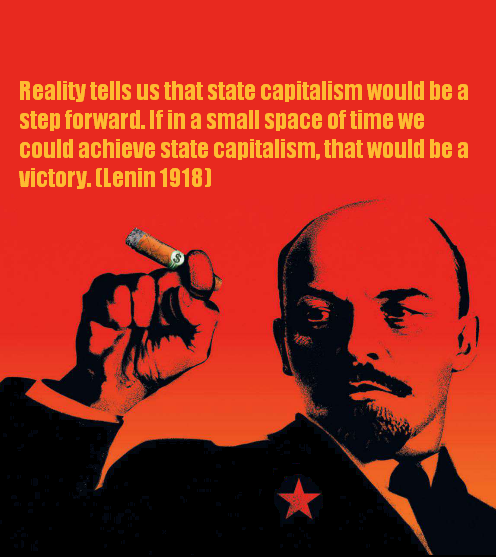 The Blarites, named after Prime Minister Tony Blair, had literally borrowed from Rogernomic which was now marketed in the international media as the Third Way.

The Third Way was pitched to the UK voters with the liberal lambskin approach used by Douglas to package his hard right economic polices to the Kiwi voters of the 1980s.

Its liberal values were trumpted loudly and widely. While its goals of pushing a big business free market agenda was shared with a far smaller and discerning base of supporters. Ones with large cheque books.

Once elected Blair continued with the economic 'free market' reform of neoconservatives Margaret Thatcher and Ronald Reagan. Just as Jacinda Adern got elected on a promise of walking away from the TPPA which she promptly signed once elected.

http://www.thehistoryreader.com/modern-history/hitlers-american-friends-henry-ford-and-nazism/

https://www.uncomputing.org/?p=1803
The idea that big bussiness and the state can form a "strategic partnership" was not played out just in 'left' wing Russia. It is pretty much the way Hitler and his right wing goons went too (backed by the likes of Ford and Standard Oil). Further if you read up a bit more on the definition of neoliberalism you will soon find that neoliberalism is often referred to as the embroy of fascism.

http://folk.uio.no/daget/neoliberalism.pdf
https://www.commondreams.org/views/2018/10/27/neoliberalism-and-fascism-stealth-connection
http://www.softpanorama.org/Skeptics/Political_skeptic/Neoliberalism/Alternatives_to_neoliberalism/index.shtml
Tomato tomarto potao potarto – The common and important denominator at work here is the blending of state business with big business, is that whatever label you want to slap on this can of mixed vegetable soup; be it the term neoliberal socialism or neoliberal fascism, in the end the results are the same – tolatarianism and the subversion of democracy.

The few owning much.
The masses having little say in their own future.

Do as your told not as we do. An elite who preach save the planet, via a policy of carbon trading and austerity for the populace, at symposiums they fly to in private lear jets, while swelling vintage champagne out of gold goblets.
https://www.rnz.co.nz/news/political/404375/jacinda-ardern-racks-up-highest-bill-for-international-travel-shane-jones-for-domestic

A form of hypocrisy which is not pretty to witness.
I prefer to call this do as we say not as we do form of governing fascism.

Largely for one primary reason calling the Jacinda administration socialism is not something they see as an insult. I mean it is listed proudly in Jacinda's own official CV. In fact the Third Way like being called socialist by their opponents as it endears them to their own voting base.

Further when Jacinda Adern gets called a "pretty communist" by a red neck, gun toting meat eating, West Coast coal miner (who clearly is ignorant of his own local political history) her PR people cum in their pants with joy. For such 'insults' helps maintain the fiction they are not working to a neo-liberal blue print of privatisastion and 'kochsucking' when they most certainly are.

By calling Labour policies fascist and hammering home their big business ties (which let us not forget also applys to National who are however more neo-conservative than neo liberal [assholes happy to be assholes]) we rip the masks off neoliberalism/neoconservatism and demonstrate it for what it is; law for the priviliged few.
Or put even more simply the Third Way hate being called fascist.

Narcists hate looking in the mirror and the fact they hate it is the very reason opponents of the Adern/Key model of corporate globalism should use that term repeatedly and ad nausea.

Instead of using terms these corporate backed minions like and see as part of the lambskin camoflage they wear over their predatory wolf body when they go hunting foxs.