THE KILLING FIELDS
Australian Sean McKinnon, 33, was spending the night in a camper van near Raglan with his Canadian fiancee, Bianca, when an unknown offender fired shots into the vehicle, killing McKinnon. In between surfing and traveling, Mr McKinnon worked as a project "manager" in construction and gas industry. Shaun Reardon, a former Construction, Forestry, Maritime, Mining and Energy Union ( CFMMEU) official, wrote on Twitter friends and family were "absolutely devastated" by the news. Waikato Police investigating the death of the 33-year-old man musician surfer and oil & gas industry "manager" have arrested a man, believed to be a local, overnight. At around 11pm, Police carried out a search warrant at a rural Waikato address. A 23-year-old man was located at the address and has been arrested in connection to the death.
With the arrest of a local the crime is now being described by police and corporate media as a random act of violence. Ben's World when casting an eye over the event noticed three things (1-3.) worth mentioning that demonstrate the crime is not as random as it first appears.

They speak to us socially about crime and politics on both sides of Trans Tasman level and the reality of prohibition be it guns or drugs. It's a story of what happens when you ignore a real and obvious threat in your hurry to exaggerate or priortise, as more important, other potential threats perceived as having more political return based upon the ambition and agenda of candidates and their supporters.

1. GROUND ZERO FOR GUNS DRUGS & VIOLENCE.
In at least one respect the killing of Sean McKinnon will be exceptionally ordinary. In that one third of the gun-related homicides which have taken place in New Zealand this past decade are linked to gangs or criminal activity, like drug dealing or robbery.
Nearly all those killings involved guns sourced from the black market wielded by a killer without a firearms license.

It's no surprise homicides against travelers, regardless of background, took place in this region. Its ground zero for crimes involving firearms and drugs. In January this year the author was in Raglan now my third trip to the poplar Surfing town located on the breath takingly beautiful West Coast it is an area where I have persistently reported as I traveled through the area evidence of an increasingly armed and heavy gang scene exist were ever you look.
BACK IN THE DAY

On one level Raglan is a progressive town known for its surfing and hippy chic combined with a sincere interest in sustainability and a vibrant community. It also has cemetery with an awfully lot of young people buried there. A symptom of the lower socio-economics and dsyfunctionalism which also exist in Raglan, beneath the affluent businesses, restaurants, hip cafes and affluent beach homes. Signs of poverty a class gap and drug profits are not hard to find if you look carefully
"Raglan's mafia" is a nick name mentioned by a former collegue the late Evelyn Gilbert's for the handful of local and Auckland based Pakeha property developers who exist in the region having built their current business empire from drug money "made back in the day". Another local stated "And you don't go to Raglan and casually start conversations about Mr Asia like you're some kind of curious armchair historian… just don't".
The Mongrel Mob have 'control' over the town itself in terms that an unwritten agreement exist that no gang including the Mongrel Mob, even Waikato chapters shall enter the town patched without first permission of the local chapter. In saying that I have spotted (as I have previously written) Sinaloa (the Mexican drug cartel) Scorpion patches on gang vests, which in all other measures appear duplicate to Mongrel Mob heraldry, worn by biker having a beer on the porch of the main pub in the main street of Raglan. 1* While in town several references also came up in relation to Mexico which appears popular with the surfer scene and extending to plans for several Mexican themed business to reflect the Mexican connection to Raglan which the surfing scene has developed since the town became a mecca for surfers worldwide.
HAPU VS IWI & CHAPTERS – LOCK STOCK AND TWO SMOKING BARRELS
Raglan gang politics appears connected to influential Maori families who have considerable interest in the town and direct blood connections to the local Marae. However these families are viewed in turn by other local Maori families as usurpers "from Auckland" who favour "iwi connections over hapu" when making appointments and managing local affairs.
Talking to locals between Raglan and Hamilton region about the wider regional gang culture it became clear their was much confusion, generated by competition for control of the drug trade, over which gangs were working with whom.

This has included at least one homicide overseen by a Tribesman gang leader, who local sources stated in January 2019, was conducted on behalf of a well-known Mongrel Mob member (involved in several armed incidents in the past few years) who was seeking to eliminated completion within his own chapter. The Herald echoed those sentiments in September 2018 article which reported;

"The Tribal Huk gang has been linked to a fatal shooting at a senior Mongrel Mob member's home. It is understood that four gang members, three who were members of the Huk gang allegedly orchestrated the shooting. On July 8, an early morning shooting at senior Waikato Mongrel Mob member Mark Griffiths' home resulted in the death of Robert Nelson, 23. The revelations have shocked those in the gang scene because the Waikato Mongrel Mob and the Tribal Huk, the Ngāruawāhia gang, are close associates".
Talk of armed home invasion for drugs and money (some conducted by gangs marketing themselves as anti P crusaders – in manipulative attempt to secure government funding and win PR points) were also common and it became clear fire arms in gangs hands is now the norm not the exception.
https://www.stuff.co.nz/national/crime/106963296/tribal-huk-linked-to-fatal-gang-shooting-in-hamilton
AIR AMERICA

Cocaine has also become more common in New Zealand as a quick flick through MSM headline events of the last five years demonstrates.

Sinaloa cartel has emerged, these past five years, as a key player in New Zealand organised crime scene (its activity seen in terms that its not actually a homegrown gang so it sudden emergence and activity is simply startling in a scale compared to its actual direct presence).

Yet the origins of those cocaine link are not as new as you might think and date back decades and involving many well-known and influential names – as previously warned 'don't go to Raglan and casually start conversations about Mr Asia… just don't".
Bens World first reported the Mexican cartel connection back in January 2019 with its author however first reporting on a NZ Mexican connections dating back to State Secrets in 1999.

This is when I reported the 1991 case of former Vietnam pilot Harvey Misbin who immigrated to Keri New Zealand to grow oranges in 1987. At the time Misbin, named in a US police report on trafficking, was identified as trafficking cocaine for the Mexican drug cartels. In New Zealand his immigration consultant was the former Minister of Immigration Aussie Malcolm under the Robert Muldoon government.
Misbin ownership of New Zealand air freight firm Southern World Transport (with executive Roger Bank and Grant Anals going on to be involved in Eastern European arms trafficking air line Pacific Express based in Auckland a few years later) predate celebrity Marc Ellis 2005 resignation from orange juice company Charlie's, which Ellis was a co-founder. This follows his role in a drug ring which saw which also snared sporting and celebrities Brent Todd, All Black Josh Kronfeld, television celebrity Lana Coc Kroft and racehorse and drug dealer John Waterworth who recieved 16 drugs charges involving cocaine, methamphetamine and ecstasy.
CHARLIE & HIS 'A' LIST CLINTELE.
Misbin's arrival in New Zealand taking place at a time when New Zealand police officers bugging a cocaine ring, involving Radio Hauraki staff and then elected National MP Ray Levaris (later arrested for trafficking).

In State Secrets I report how the cops were told to switch off their recorders as Muldoon administration faced an election. (State Secrets Howling at the Moon 1999 Ben Vidgen). The police operation against Le Varis marked not only how original members of then New Zealand largest drug syndicate the Mr Asia heroin cartel had begun to focusing on developing drug connection to the west coast of the USA but showed organised crime involved not just gangs and lower socio career criminals but very influential New Zealander's as well.
Ellis, a former rugby player for New Zealand's All Black, made regular appearances on Touchdown-produced shows made by TV and National party apparatchik magnate Dame Julie Christie such as Matthew and Marc's Rocky Road To South America which also starred former All Black Matthew Ridge. Christie's first television job was with production company Communicado a firm started by New Zealand's 'top A' listers.
Communicardo Production was for example originally established by broadcaster Sir Paul Homes whose daughter Millie Elder-Holmes fought a public battle with meth addiction and was partner to Headhunter (88) Connor Morris. Morris was murdered in street fight in West Auckland in 2015. Among those who attended Connors funeral was Sir Don McKinnon, former deputy prime minister and Secretary General of the Commonwealth who later witnessed Holmes will along with his wife, Clare de Lore, a close friend of Holmes.
http://www.stuff.co.nz/national/10357369/Second-son-Connor-Morris-farewelled

https://www.nzherald.co.nz/nz/news/article.cfm?c_id=1&objectid=10865862
Communicardo founder also included Karen Soich an entertainment lawyer and the former girl friend to Mr Asia's Terry Clarke (which resulted in her disbarment for a number of years). Their story featured on the Trans Tasman TV series Underbelly: A Tale of Two Cities.

The Underbelly docudrama depicts the Auckland based Mr Asia drug syndicate influence on crime in Australia before he was arrested in 1979 in the UK in bed with Karen (played by actress Katie Wall). During which a photograph of Soich naked on a bed covered in money was found as Clark was arrested for his partner Marty Johnstone's murder. At the time, a British policeman commented dryly it was a classic case of someone "coming into money" .

https://web.archive.org/web/20090408010508/http://www.policeassn.org.nz/communications/newspdf/PoliceNewsJune06.pdf

https://www.noted.co.nz/archive/archive-listener-nz-2009/sex-drugs-and-murder
This name stems from the common misidentification of Terry Clark as "Mr Asia". "Mr Asia" was in fact the name assigned to Marty Johnston by Auckland reporter Pat Booth in his series of investigative newspaper articles into the Mr Asia drug syndicate.
The real leader of Communicardo was Neil Robert (below in both photos) the legandary CEO of TVNZ who founded the company after he resigned from TV NZ when he was busted on the Auckland harbour bridge with 1 kg of cocaine in his beloved black Porsche. Roberts somehow avoided jail set up Communicardo (which made its first documentary on the country Prime Minister Robert Muldoon in a documentary which did not air for 11 years until after both Roberts and Muldoon death. The documentary only appearing in a very heavily edited and censored form even then. By 1998 Roberts was back briefly at TV NZ as a general manager before being made redundant again for undisclosed reasons.

Yup Charlie loves his A list.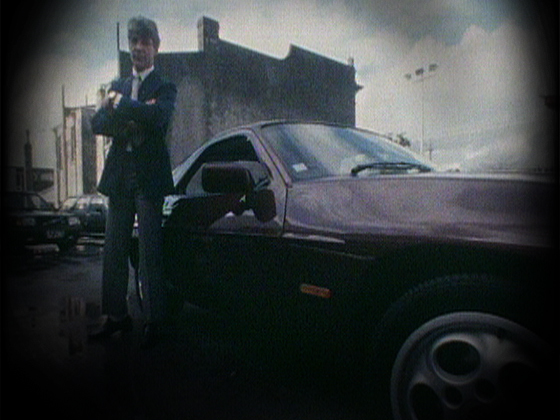 EVERYBODY WANTS TO BE A MEXICAN

In August Newshub operating off a report from the New Zealand Drug Intelligence bureau showed the USA was the top exporter of Mexican meth to New Zealand last year, and states: "Mexican produced meth flows into the nation (US) through the southwest border and then to NZ where the finished product earns far more". A kilo of methamphetamine in the US is around US$5000. A kilo in New Zealand is $160,000."
Its also reported its not just Sinaloa targeting New Zealand. An ultra violent breakaway faction known as CJNG is also believed to be heading our direction.
While this Augst nearly 3 million in cocaine washed up on West Auckland popular surf beach Bethells Beach just part of a shipment of hundreds of kilograms of cocaine belived destined for Australia in 2018.
While the year before hand nearly a half a billion in meth was recovered off 90 mile beach when local spotted a camper van acting oddly and contacted police. As the crow flys both west of Auckland events were leass than 150 km from Raglan also located on the West Coast. In the 90 Mile beach case the people involved are believed to have gang links and used the same encryted black berry phones which the Sinalo cartel use. While raids such as the police raid on the Comancheros motorcycle gang which netted close to $4 million of assets including Rolls-Royce Wraith a gold-plated Harley Davidson motorcycles and a $1.6 m home in the exclusive east Auckland suburb of Bucklands Beach.
The raid was a consquence of nealry 3000 Australian gang members, or 501s, being deported back to New Zealand after serving sentences in Australia following a recent law change. And yet while it netted bikers it also resulted in a media personality, lawyer and an accountant being among three of 11 people arrested during the raids.
A social factor which again highlights the issue posed by gangs is only a portion of the problem when you have criminal infrastructure supported and partnered with professionals.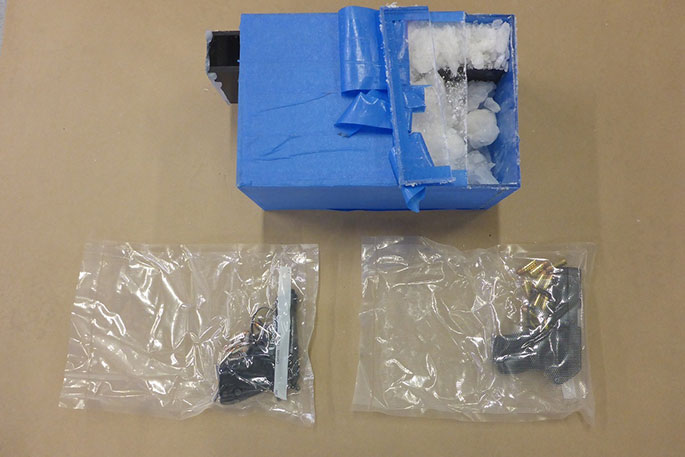 In at least one case drugs imported from the Mexican cartel into New Zealand it also included pistols identified as contra band brought into New Zealand through ports widely believed to be under the control of gangs.

With ports in Auckland, Tauranga and Bluff all under gang influence including in the Bandidos, Head Hunters and the old traditional gangs like the Mongrel Mob and Black Power. Complaints of our open ports are also mentioned in my book State Secrets in relation to a offical complaint made by the PSA in 1998 that Ministry of Froeifn Affairs was ordering Custom NOT to search over a dozen, identified as high risk, vessles.
2. THE AUSTRALIAN CONNECTION
A further case identifies NZ as involved in a money laundering network which link back to major banks, such as Wachovia in the USA, that handled laundering for both weapons , the Mexican drug cartel, white collar clients and politicians seeking to avoid taxes or involved in fraud and money laundering.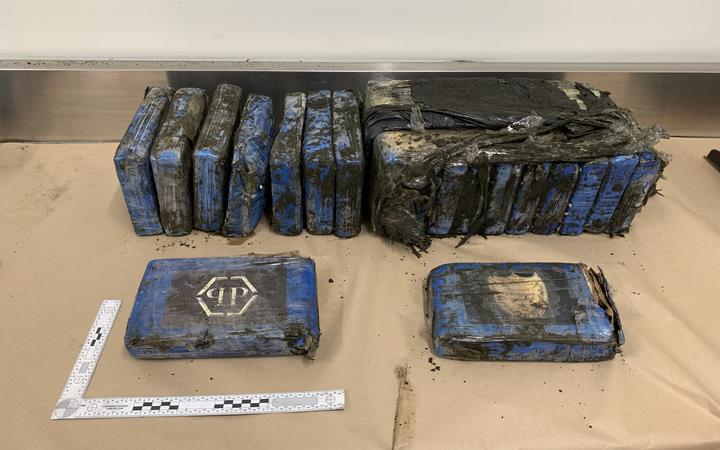 https://www.interest.co.nz/business/97131/north-korean-gun-running-el-chapos-drugs-cartel-new-zealand-police-have-received-more
https://www.stuff.co.nz/national/crime/112625452/serious-criminal-underworld-problems-highlighted-by-the-homicide-report

https://www.nzherald.co.nz/nz/news/article.cfm?c_id=1&objectid=12241151

https://www.stuff.co.nz/national/crime/112053978/further-arrests-in-comanchero-motorcycle-gang-operation

https://www.nzherald.co.nz/nz/news/article.cfm?c_id=1&objectid=12078165

https://www.msn.com/en-nz/news/national/el-chapos-cartel-behind-recent-nz-drug-busts-experts/ar-BBUnB6w?li=BBqdg4K&%25252525253Bocid=mailsignout

https://www.vice.com/en_nz/article/59xqbn/the-sinaloa-cartel-just-tried-to-smuggle-110kg-of-meth-into-nz-experts-sa

https://www.tvnz.co.nz/one-news/new-zealand/fears-drug-cartels-targeting-new-zealand-prime-country-dealing-cocaine-v1

It was reported that Sean McKinnon, some times worked as a "manager" in the oil and gas construction industry and was friends with Shaun Reardon (left phot below), a former Construction, Forestry, Maritime, Mining and Energy Union official.
There is not a single bit of evidence that Sean McKinnon or Shaun Reardon are or were anything but law-abiding citizens, at this point. The powerful CFMMEU itself however when I looked at are every bit shady as the Docker and Painter Union who ran Australia underworld and political corruption in the 1970s at the height of the Mr Asia days .

In 2015 Reardon, Mckinnon friend, a high ranking CFMMEU official was stripped of his role as an anti-domestic violence ambassador after he was accused in a Senate hearing of making threatening late-night phone calls to women. The charity stood him down after he was accused of making threatening calls to women who work for the building industry's watchdog, Fair Work Building and Construction. Fair Work Building and Construction director Nigel Hadgkiss told a Senate hearing this week there had been 25 threats against his staff, which had prompted increased security. They included a menacing call where a CFMEU member threatened a female staff member with gang rape."I'll give one example, senator, one of our female staff members received a phone call," Mr Hadgkiss said."I won't mention her name. He said: 'Mary, isn't it? Mary, me and my seven mates are going to come and f— you ­tonight'. This was a phone call received by one of my staff."

In 2019 Mr Reardon resigned from the CFMMEU.
Back in Australia the CFMMEU is being investigated by the Victoria Police Fraud and Extortion Squad along with officers from Australian Federal Police (AFP) Fraud and Anti-Corruption who this year seized computers and paperwork as part of a 13-month investigation into building industry fraud. The house raided in Keilor Lodge belonged to senior vice president of the CFMMEU Derek Christopher. Mr Christopher is under investigation by federal and state police.
In June 2019 the second most powerful official in the NSW CFMMEU was arrested and charged for buying cocaine from two other officials who were allegedly dealing drugs from a union car; CFMMEU assistant secretary Michael Greenfield — the son of state secretary Darren Greenfield — and union organizers Nicholas Rekes and Simon Gutierrez were arrested in April by AFP detectives as part of an operation targeting cocaine trafficking in Sydney's eastern suburbs and the Comacheros, the gang targeting New Zealand on behalf of the powerful Mexican cartel and their white collar professional class partners.
Brian Fitzpatrick, the whistle-blower on corruption within the CFMMEU, said the union was at "crisis point" and that he had already received death threats over his actions. Meanwhile, CFMMEU national secretary Dave Noonan has admitted there were bikes in the building industry but vowed to root out "bad apples". Mr Fitzpatrick identities the CFM EU as "putting drug money in the industry, cleaning it, and driving around in flash cars with bling across their neck, living off other people's misery".

Sean Mckinnon's sister Emmine Mckinnon is identified five years ago as a "Informant" Senior Constable" (were not familiar with what an 'informant' senior constable is so feel free if that makes sense, to anyone out there, to email me and enlighten me) McKinnon was stationed in Gee long Victoria although little other details such as her rank, role or area of service have being published to date. Again this may just be a coincidence (as the jokes goes one in a million events take place nine time out of ten) but will be noted in the event further homicides continue to take place were the victims relative turn out to be Australian police officers.

When reading this the author ask, you the reader, again NOT to assume this author thinks McKinnon was doing anything dubious or the act was not a case of being just in the wrong pace at the wrong time. Shit does happen.

However the events, again to stress the real point of this article, do raise questions. And if nothing else those questions act as a focal point to anchor the bigger picture issues which these deaths do reflect and are a symptom of even we step away direct links and look at what the crime tells us about the bigger picture of what going on in society.
( Minor observation) Oddly the few details you can discern on Emmine, as a police officer, emerges in ordinary mundane press reports largely not located on line but reported in blogs in which ordinary news stories are interspersed with soft (any softer it would be a marshmallow) porn of young Asian women on a blog bearing Japanese characters. The stories are simply mundane, the image are related to the topic and website seems to have no real function or purpose and are minus an 'About' page, or any information to highlight what the blogs function is. They are boring to the point of being peculiar.

http://www.paperlw.net/2019/04/
3. AUSSIE COPS RELATIVES AN ENDAGERED SPECIES.
The third factor worth noting Sean Mckinnon death comes just week after the murder of senior Australian police officer Stephen Lucas (of NSW) son Lucas Fowler and his Canadian girlfriend Chynna Deese were murder in Canada upon the Highways of Tears. An event which was used for political mileage with lightening speed by Neo liberal politics, adherent to the corporate globalist goals, who quickly use their PR manuel to turn 'crisis into opportunity' (to use their own catch phase) as they pursued political agendas over justice.
I would correctly write of the event "Expect to hear in no time flat how a Brenton Tarrant the man charged with killing 50 Muslims at a mosque earlier this month, donated to a European far-right group known as Generation Identity—" a group that's also active in Canada". Withstanding he did not in fact donate to the Canadian chapter.

I forecast correctly how the suspected killers (now conveniently deceased killers) Kam McLeod and Bryer Schmegelsky would be tied to white supremacist and gun control. A story narated by the same corporate media who however happily overlooked and remain silent on the RMCP and Canada's security forces own legendary Neo Nazi connections as detailed in Elisa Hategan autobiography 'Race Traitor' which exposes the true level of white supremacism that the state has no interest in pursing.
The Corporate media narrative would seek to zero in and highlight the suspects were into air soft pellet war games — a sport the New Zealand media suggested (with police intelligence support) during March 15, 2019, Mosque tragedy falsely was linked to Neo Nazi far right hate groups without providing specific. Thus repeating the narrative they invented in Christchurch New Zealand in relation to Troy Dubrovsky, the Russian national, who died while being arrested by police in March 2019, in Christchurch, shortly after the Mosque shootings. An event which saw local police and embedded journalists conduct an all out character assassination of Troy (who was dead and thus unable to defend himsef) while the fact his son Max Dubrovky was being held on trumped-up charge, as a mean of political leverage, got zero media attention despite Max only being sixteen years old and clearly a minor.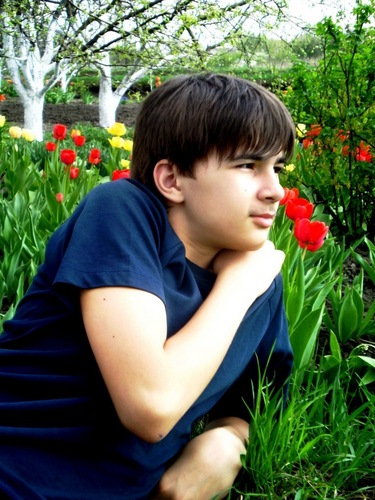 Its frustating not to be able to rely on media to simply report facts with out spin. But its simply frightening to see a clearly right wing agenda masking itself under facade as a progressivism and caring when in reality thats simply not true and a lie.

In the Canadian case the international media came in strong with a clear goal not to let you see the untried suspects, they had pre convicted as vicious killers, as human beings. A carefully scripted narrative that blatantly, with orchestrated intent, set to control the information available so the viewers got to see over and over and over the picture of the teen in camouflage holding a (a toy — a fact never emphasized) gun, doing what dickhead nerd teens all over the world do.
It would be a case where suspicion was quickly raised because the media narrative was so clearly scripted and emerging detail only sought to confirm the dubiousness of the entire investigative process. As instead of a homicide investigation the two boys were character assassinated by a media acting as judge, prosecutor and executioner rolled into one.
As forecast the story soon powered out with the discovery of the two 'killers' bodies thousands of miles away from the crime scene and an increasing number of unanswered questions. Questions which the corporate media were in no hurry to dig deeper on and quickly dropped as the event became a used car just too hard to sell.

Meanwhile the Corporate media tasked with a mission to sell the threat of guns and a terror threat that was manufactured ignored (as I now forecast will happen in the Mckinnon case) the numerous brutal murders which had taken place on the same stretch of highway known as the Highway of Tears.

An area in which lower socio economic indigenous Canadian women were targeted, not by farmers and hunter (Canada like New Zealand has being lucking absent of America perveted gun culture), but were a consequence of drugs and poverty epidemci which then placed weapons in the hands of those unlikely to ever be seen at gun buy back schemes ever.

Anger and poverty generated out of issues of insutionalised corruption (e.g the repeated resurgence of white supremacist politics in the states own increasing tolatarian security aparatus) by a Neoliberal system out of control. One which talks kindness and progressive politics as it walked the path of global centralisastion of power and wealth (and guns) in the hands of few, a global elite, which by and large remained white and self entitled regarding their acess to power and privilige.
No such murders are too mundane, not of international news worth, as crimes against fairskinned tourist from well to do famlies are deemed more important.

The corporate hitmen ignore the many many signs of epidemic dsyfuntionalism resulting from poverty, drugs and instituionalised corruption – which is no way as sexy as focusing on lowersocio economic white supremacist who are more street thug than in reality political driven. Gang members and un educated boot boys are nice soft target with low risk of blow back as happens when you say focus on those with wealth and power and the means to put a nice lamb neoliberal wool skin over their predatory wolfish interior.

Say NO to white supremacist as the Deep State all the while tells you to shut the 'fuck up' over greater injustices; ranging from the arrest of whistle blower (Australian police sex trafficking ally) Julian Assange, the mounting war in Iran, the war in yemen and Afghanista, or the murder of Jamal Kashoggi and Saudi brutality, or the wide spread growth of transnational corruption on a global scale.
https://postmanproductions.wordpress.com/2019/07/25/1138/
https://postmanproductions.wordpress.com/2019/07/22/another-kiwi-paradise-paper-offender-with-connection-to-organisation-tide-to-charity-tax-abuse-paedophile-and-murder-emerges/
https://postmanproductions.wordpress.com/2019/07/24/every-good-dog-gets-his-bone/

WHY PROHIBITION CREATES PROFIT
& DOES NOT GET GUNS OFF THE PEOPLE WHO KILL.
The powers that be are the ones who have the means and willingness to arm increasingly violent gangs who get basically ignored – while a controlled media focus on armed police seizing fire arms off those who statistically have never being a threat EVER!.

Meanwhile the same parties who claim to be concerned for public well being ignore the hard facts that for over three decades the issue of New Zealand open ports, our slack money laundering laws and the growing corruption which emerges at the highest levels (which drives the profits and violence behind the vast majority of fire arm related homicide), are symptoms of issues far deeper and deadly than the March 15 anomaly which killed 51 people.

An tragic event of true crisis seized upon as opportunity to market agenda.

Thus resulting in a buy back scheme that targets it law abiding citizens (as government statistics show) but not the actual source of one third of New Zealand's gun-related homicides.

Murders and maimings which have taken place in the past decade and are linked to gangs or criminal activity, like drug dealing or robbery, using guns sourced from the black market (brought in by slack borders checks and organised crime chasing the profit of prohibition), wielded by a killers without a firearms license not by those who own guns legally.

While the parties now making decisions never even bothered to colect the most basic of intelligence. This is despite numerous warnings from within its own ranks and from friendly voice across the ditch in Tasman and USA. As our allies best people warned us not just of the coming of meth but their methods of laundering and finally the need for stringent port security.

Warnings our government on bothside of the political divide simply ignored alonside the New Zealand Police.

The death in Canada and now the death in Raglan drew my attention, as in the past three-month Australia law enforcement have being a loud voice that shows not every one who works for the state is out to get you or doing it just for the money.

The Australian cops have acted as the primary driving power behind several worldwide investigations into institutionalized sex trafficking (such as Operation Black wrist which has exposed over 100,000 online pedophiles including politicians and middle to senior law enforcement and intelligence officials), money laundering and narcotic trafficking operations. They include the arrest of Sinaloa encryption and software technicians. An event which have cracked not just the Sinaloa cartel but their banking and accounting partner and now threaten banks including JP Morgan, Deutsche Bank, Credit Suisse and others who deal with issue that extend beyond money laundering and ask the question whether pass bank collapsed were in fact engineered.

A question which would end up costing banks not just billions but trillions if it could be proven.
https://postmanproductions.wordpress.com/2019/07/25/1138/
https://postmanproductions.wordpress.com/2019/07/22/another-kiwi-paradise-paper-offender-with-connection-to-organisation-tide-to-charity-tax-abuse-paedophile-and-murder-emerges/
https://postmanproductions.wordpress.com/2019/07/24/every-good-dog-gets-his-bone/
One which has impacted negatively on millions of New Zealanders as we fail to recognize how the collateral damage to the prohibited drug trade, such as Sean McKinnon murder, is a byproduct of the growth of an organised crime tsunami which has gripped New Zealand from top to bottom.

One which now threatens a deadly arms race as both New Zealand gangs and our police absorb America's deadly and sick gun culture. At a cost to our national stability as government misdirects resources from real identified threats and focus on a terror threat vastly exaggerated in terms of comparing it to the very real and proven issue of drug related crimes that is simply not being dealt with due to self-interest and a lack of political will power in Wellington.

Sean Mckinnon's death is one way or another the tale of 'two cities', one which demonstrate the underbelly of globalism and show its not all its cracked out to be.
Especially if we have politicians who pass laws, as they rush off to impress the global media and their offshore supporters, but ignore the clear and present dangers facing us back home.

Namely that one third of the gun-related homicides in New Zealand, commited by armed criminals without a gun license, make it clear the hate groups New Zealand needs to worry about are not the ones motivated by political or religious ideology but are the ones addicted to the money and profits.

Factor as sure as night and day when you introduce any form of prohibition be it booze, drugs or guns, that inevitably bred dysfuntionalism violence into local communities (the hapu).

Its consequece leaves people disempowered and vunerable to the centralisastion of power and wealth which feeds in equal parts tolatarianism and corruption. A recipe not just with deadly results but one with results which impact upon the well being of the entire nation and it's people health and safety.
BEN'S WORLD seeks to get you independent, politically non aligned news.
That's takes time, it take energy. If you value my efforts give a little.

Pay 060901063281400 ANZ Moray Ben Vidgen t/a DEADLINE

Donations of $50.OO include annual subscription for Ben's NZ Magazine and three issues of DEADLINE includes postage any where in New Zealand.