In 1996 researchers found a bank account in Lugano where Hitler sent his royalties from Mein Kampf. Reportedly some one was drawing from those accounts. The Independent notes further report from American intelligence identified millions held by Hitler's foreign minister, Joachim von Ribbentrop, who was executed in November 1945. Ribbentrop used an employee at the German embassy in Geneva Switzerland to transfer a fortune in Nazi gold into Lucerne and Lugano known Nazi banking and power hub before during and after the war.
Ribbentrop its believed was transferring funds to Switzerland for industrialists inside and out of Germany who had collaborated with the Nazis who today can be linked to prestigious entities such as Davos in Switzerland a former WW2 Nazi enclave that today is widely associated with the founder of the World Economic Forum and the philosophy of the Greet Reset Doctor Klaus Schwab, who were planning the post-war return of the Third Reich, and these accounts may still hold billions.
Further declassified documents from the files of the war time Office of Strategic Service (OSS) a covert secret service who after the war was replaced in the USA by the CIA.*1 revealed an escape fund linked to Davos and the Nazi's post war plans belonging to German industrialist in Holland was estimated as being worth around 10 billion US dollars.

*1 = The CIA based on a model designed literally by German General Reihnhardt Gehlen who had previously worked with the Gestapo who went on to run the post war intelligence agency the BND, in Germany, after the USA gave him leniency following the war in return for his cache of intelligence on the USSR – most of which was largely deemed of poor quality and questionable reliability.)
The OSS intelligence files notes in May 1946. "We assume that Switzerland, greatly favoured as it was by such transactions, received, if not a higher, at least a treasure of a similar amount." It is in these Safe Haven (SH) documents, whose importance is increasingly being realised by serious academics tracking Hitler's men post war, the extraordinary ODDESSA File was located which identified a meeting held in 1944 at The Red House in Berlin which proves German industrialists, including those from Thyseen Krupp were working with a group of fugitive SS officers, who planned to resurrect the Third Reich after the war.
The outcome of the meeting in Strasbourg according to Nazi hunter Simon was the genesis of an organization; one well-financed and well-organised, with the express purpose of helping fleeing Nazis escape justice. This organization was called the Organization Der Ehemaligen SS-Angehörigen (The Organization of former SS members) — better known as ODESSA.The network would also be known as The Octopus and or The Spider.
Nazi hunter Simon Wiesenthal learned of ODESSA accidentally during conversations with a former member of German counter-espionage who he met during the Nuremberg trials.The source said the organization was set up in 1946 after many Nazis already had been imprisoned. Those in jail contacted friends and aid committees that had been established to promote the welfare of prisoners. The assistance often went beyond humanitarian aid to abetting their escape. It was also about setting up a slush fund so the nazi could continue with their goals of advancing the political ideology of fascism. And dont think this is all old history.
NAZI WERE WOLVES & THE PARADISE PAPERS ART COLLECTORS.
Today the Thyssen-Bornemisza family, whose August Thyssen Bank in Berlin once organised the funds for the world-wide German counter-espionage through Switzerland, are among those who have availed themselves of Mossack Fonseca group's services now famous for the Paradise Papers.

The Paradise Papers some times called (in the context of the Pacific and New Zealand's role in money laundering) the follow on crime to the Wine Box Papers. Papers which came to light and exposed Fay Richwhite and other major players involved in the gluttony of 1980's Rogernomic's (which marked economically Labour's right wing turn) which first exposed New Zealand and the Cook islands own role in such things as money laundering, organised crime, tax evasion and corruption. In Las Vegas Mossack subsidiaries bring shady money in from locations like Russia as its client can also be found linked to the Bank of Utah in relation to shady money tied to the diamond trade, Israeli weapons for African war lords and other actors who can be linked to an attempt to buy into New Zealand's increasingly privatised water market or in the Thyssen's case art. (
The use of tax havens in the Pacific first came to notice in New Zealand during the early 1990s with the case of the Cook Islands and the "Winebox" scandal—named after the container in which the documents were discovered. New Zealand corporations and financiers were found to have evaded their tax obligations by using bank accounts in the Cook Islands, a New Zealand dependency. One scheme involved a subsidiary of European Pacific (EPI), owned by prominent NZ merchant bankers Michael Fay and David Richwhite. The Cook Islands government received $NZ50,000 but in return EPI got a New Zealand tax credit of $2 million.
In Nauru, tax haven activities took off during the 1990s as phosphate deposits, the island's main source of income, began running out. According to NZ-based Pacific affairs correspondent Michael Field, 450 banks were registered to a single Nauru mailbox, which acted as a money laundering front. Victor Melnikov, deputy chairman of the Russian Central Bank, said in 1999 over $US70 billion of Russian mafia money had been laundered through Nauru. New Zealand report Micheal Field claims that a third of these paper banks were of Middle Eastern origin, including Al Qaeda fronts used to launder gold and Dimond sales commodities then used to by weapons and recruit followers.
Mossack Fonseca, the Panama-based law firm at the heart of the so-called "Panama Papers" scandal, had big-name clients and a quiet reputation for hiding money from the tax man. But the company also had another secret. One of its founders, Jurgen Mossack, is the son of a Nazi SS soldier who was a member of the "Totenkopf" (Death's Head) fighting unit during World War II. Erhard Mosack served as a Rottenfuehrer (senior corporal) in the Waffen SS.
Newspaper report state "The Waffen SS recruited into its ranks many concentration camp guards when it was formed into a combat division. However, Erhard likely only served in the fighting unit, which used the death's head symbol as its insignia. In 1948, Erhard moved his family from Germany to Panama, but returned with his wife in the 1970s. He died in the 1990s and his wife passed away five years later, the report said" Which also noted "According to the International Consortium of Investigating Journalists (ICIJ), citing US Army records, "old intelligence files" showed the father had also offered to spy for the CIA during his time in Panama, apparently on nearby Cuba".
Declassified FBI files show in fact he was a member of ODESSA the NAZI post war which planed to have the Nazi fight on after the war. According to the Sueddeutsche, Erhard was captured by the Americans in Munich after the war with a list of Nazi 'Werewolf' members upon him (which included diamond cutters) . The Werewolf units were intended to fight on as a guerrilla force after the surrender, but this never happened.
Or so said most historians in the era before many of these papers where declassified and the full scale of Odessa realised. When journalist applied to the German Federal Intelligence Service, the BND, for information about his intelligence work for western agencies and the Nazis the BND confirmed documents existed on him but said they would not be released because this could endanger 'the well-being of the Federal Republic of Germany or one of its members'.In 1948 he left Germany with his family to settle in Panama, and later returned to Munich with his wife during the 70s. He died in the 1990s, his wife followed five years ago.
Jürgen Mossack also has a brother and sister, Peter (pictured) and Marion, who returned to German in the 70s. Peter is the Honorary Consul for Panama in Frankfurt Jürgen also has a brother and sister, Peter (pictured) and Marion, who returned to German in the 70s. In fact the two principal Partners of law firm Mossack Fonseca – Jurgen Mossack y Ramón Fonseca Mora – are deeply involved in the Panama administration of Juan Carlos Varela government, their family members and associates remain deeply entrenched in the Panamanian Foreign Service. The New York Times highlighted the close relationship between President Varela and Fonseca Mora, pointing out how the latter was already an executive party member in the first decade of the 21st century, and how he later became a close and trusted presidential adviser. "Panama's president has vowed to cooperate with any judicial investigations stemming from the leaked information, which could put him in the awkward position of allowing an inquiry into his former adviser."
According to reports, U.S. Army intelligence archives hold a file on him as he allegedly offered his services to the U.S. government as an informant, claiming 'he was about to join a clandestine organisation, either of former Nazis now turned Communist… or of unconverted Nazis cloaking themselves as Communists.' An Army intelligence officer (one of the Richie Boys) wrote that the offer to spy for the U.S. might simply be 'a shrewd attempt to get out of an awkward situation'. Reports note "he still lives in a world of Nazi slogans" his use of the phase "Heil Hitler" and his fanatic belief in the Nazi cause "as a striking example of German youth under Hitler". Nevertheless, the old intelligence files indicate that Mossack's father later ended up in Panama, where he offered to spy, this time for the CIA, on Communist activity in nearby Cuba.
Mossack & Fonseca has additionally been linked to an offshore company that has allegedly helped a New York-based art gallerist fight a lawsuit over the misappropriation of Nazi-looted art, filed by the descendants of the original owners. One of Mossack Fonseca's functions is the "offshoring" of valuable art, shielding the owners from taxes and scrutiny.
The Thyssen are also identified in relation to Mossack via a shell company White Stallion, The purpose of White Stallion Corp. was unclear, although Zichy-Thyssen was a prominent horseman. The count owned a horse-breeding farm in England in addition to a mansion in the Dominican Republic, a palace in Buenos Aires and a villa in Spain before his death sparked a messy and public family feud fought largely over their lust for the stolen Nazi art collection.
Documents obtained by the International Consortium of Investigative Journalists show how Thyssen-Bornemisza built her collection buying art from international auction houses such as Sotheby's and Christie's through a Cook Islands company. The offshore service provider now called Portcullis TrustNet helped with the arrangements under a secretive structure that connected people in as many as six different countries*1.
I plan to follow up that connection, in regard to money donated to the New Zealand First Foundation and minority far right wing parties in the last of this series. But for now let just say when we get to that section it will have a lot to do with explaining how New Zealand's far right, horse racing, Winston Peters and a Spanish plot to steal the Americas Cup all fit into the same sentence.
Thyssen-Bornemisza's attorney said she paid sales taxes for her paintings in the countries where she bought them, but she doesn't pay annual wealth taxes on them in Spain or Switzerland, where she holds a passport. Rotondo said a loophole in Spanish law allows her to live in Spain most of the year, but not declare her wealth or pay taxes. She declares her assets in Switzerland, he said, but she doesn't have to pay taxes there on her art because assets held in trusts are exempt from taxation under Swiss law.
ICIJ report "Carmen Thyssen-Bornemisza's (wife of Baron Han Thyssen) attorney said she paid sales taxes for her paintings in the countries where she bought them, but she doesn't pay annual wealth taxes on them in Spain or Switzerland, where she holds a passport. Rotondo said a loophole in Spanish law allows her to live in Spain most of the year, but not declare her wealth or pay taxes. She declares her assets in Switzerland, he said, but she doesn't have to pay taxes there on her art because assets held in trusts are exempt from taxation under Swiss law….had the paintings been owned directly under her name, instead of through offshore entities, she may have been required to pay millions of dollars a year in taxes,".
The Thyssen-Bornemisza family of course were heavily involved in the trafficking of artworks looted by the Nazis figured prominently in the maneuvering that facilitated the growth of the Underground Reich. According to an article published by International Consortium of Investigative Journalists (ICIJ), which has led the Paradise investigation (with the German newspaper Sueddeutsche Zeitung), the Thyssen-Bornemisza family appears in the confidential documents along with other prominent people in the art world. According to the Thyssen's lawyer, "the Baron bought the paintings and put them in Cornelia's name ", and he also adds that in 1992 the paintings were transferred to the Thyssen Foundation "which in 1992 was bought by the Spanish State", an operation that he repeated with at least 30 other societies that belonged to the baron. The move was widely aimed at countering the criticism of the family collection Nazi connection as the collection if lent out to major museum to exhibit and is furiously fought over by government begging to host the collections regardless of their origins.
In December 2006 Mossack Fonseca registers the company 'Gobrach LLC' in Las Vegas, Nevada, although Borja Thyssen does not acquire the shares until September 2012. But it is not the only one he owned: the company 'Cornelia Company Limited' , based in the Virgin Islands, was active between 1990 and 2000.
It had as assets two of Carmen Thyssen's favorite paintings: 'The lock', by Constable, and 'Mata Mua', by Gauguin. The ICIJ said they contacted one of the family's lawyers who confirmed the family's ownership of an offshore company, however they added that the Spanish financial authorities "have full knowledge of it". A statement which if you kpnw any thing about Spain and nazi Germany (extending to the home of Hitler body guard and the head of Gladio Spain Otto Skrozeny of Paldin) According to the documents to which laSexta and El Confidencial have had access, Baroness Thyssen's son has been related to the company 'Gobrach LLC' since 2006, a company registered in Las Vegas (Nevada).
The leaked documents also mention the Jewish as David Nahmad inist "I will never own Nazi art" Syrian Nahmad family, one of the most powerful in the world of art who according to Forbes Magazine the Nahmad family's collection of art is estimated at about $4 billion. The papers may help prove that the influential family have in their possession a missing $25 million Modigliani painting, which was seized as part of a collection from a Jewish dealer in Paris during the Nazi occupation of France. The Greek family Goulandris, who is in the middle of a fight over the whereabouts of 83 missing art works, believed stolen by the Nazis, is also mentioned. The leaked documents) corroborate what we've believed for quite some time — that the family is owning and controlling the International Art Center," said Mondex president James Palmer. "And that has serious implications." Geneva is home to the world's largest freeport — a tax-free zone where valuable assets, including art works, can be stored, bought and sold by the wealthy, free from import taxes or duties.
The Modigliani masterpiece "Seated Man With A Cane," has been the center of a controversy that spans decades. The painting that has been appraised for $35 million has been part of an endless battle to be returned to its rightful owner. The papers reveal that the Jewish Nahmad family of international art dealers was using the Panamanian-registered company to hide information about its ownership. These recent findings have made an immediate impact. Geneva authorities quickly responded to the Panama Papers revelations about the Modigliani piece by issuing a search warrant at a warehouse in Geneva where the painting was housed.The family of Jewish art dealer Oscar Stettiner is certain that the painting belonged to him. Stettiner lived in Paris before World War II and was looted by the Nazis when they struck Paris.
Another link between Mossack and the far right focuses on Patricia Amunategui, a key employee of Mossack Corporate Services, a Mossack Fonseca's Nevada subsidiary organization. MF Corporate Services and MF Nevada are basically one and the same. An admirer of the Dalai Lama, Augusto Pinochet, Sarah Palin and Mitt Romney, as well as the Koch brothers (supporters of Trump, The Tea party and QANON so called alternative media scene). Amanategui is heavily involved with the so-called "New Age." In particular, Amanategui appears deeply enmeshed with the milieu of the Self-Realization Foundation, founded by Swami Yogananda and admirer of Hitler and Mussolini. She also a fan of the tea party and the kind of Qanon conspiracies that are peddled by the like of Kelvyn Alps Counter Spin.

The Red House organisation who inspired the post war Nazi underground that Mossack belonged too would be based on the van guard system first pioneered by the Gestapo's counter intelligence in which active terror cells would upon wakening splinter from the parent or umbrella organisation changing their name.
Mean while sleeper cells remain hidden often concealed inside another organisation or institute who would themselves remain oblivious to the fact that they were hosting a parasite who would use its host to network (such as a mosque, church or friendship society lodge) and recruit likely prospects while providing a layer of camouflage. The method would later be employed by far right organisations including Neo Nazis and Islamic terror cells.
The SH documents give real teeth to long held rumors record of the Nazi plans of nuclear terrorism (as a means of rearming Germany and eliminating Israel) in which they would rise like phoenix in the ashes and under go a rebirth or reset which inspired the Frederick Forsyth's novel, The Odessa File. And just as the fictional novels describes it in real life the industrialist would use neutral countries, where they would stockpile and accumulate wealth and missile technology that could be funnelled to Nazis working underground in Europe. Conventional dogma, held until documents such as the SH documents and the work of Swiss historian Peter Hull became declassified and available to the public is the Red House plan was never implemented. At least not in its original raw form. Yet the ten of billions, (a staggering sum in the context of inflation then and now ) drawn from Swiss accounts of high ranking Nazis attributed to the Odessa fund was never recovered by investigators following the trial of accomplices. And the new document give meat to the bone that it was invested in plan to revive the Nazi ambitions and ideology at some point following the Nazi defeat under Hitler.
A third document from US intelligence archives established the existence of the Gustoloff Stiftung, a trust fund "in which were placed the assets and titles of property taken by the Nazis from Jewish businessmen in Germany and the occupied countries".
The benefactors being the Nazi party and some of the most well known banks and German businesses that exist today and whose CEO attend influential meetings such as the Bilderberg Society, often referred to as the advisory counsel of NATO, established by a known Nazi collaborator and IG Farben executive Prince Bernhard of the Netherland's Farben , and Klaus Schwab the son of a Nazi industrialist (who traded in 'Nazi' built nuclear weapons before and after the war) an advocate for "clean" nuclear energy*2 who today is the President of the World Economic Forum (WEF). The forum meets in Davos ,the home of the Swiss Nazi party, each year. Davos is also where the Nazi's funneled post war fund managed by Davos resident Wilhelm Gustoloff the head of the Swiss Nazi party. The funds known as Gustoloff Stiftung where to be a post war pension funds for escaping Nazis and came to the attention of the OSS surveillance in relation to the OSS 1944 investigation of the Red House plot.

*2 Oddly the IPCC report on climate change makes no reference on how not having wars or making nuclear weapon can curb our carbon emissions. It makes glowing praise of nuclear industry but fails to address the industry record of corruption or ability to safely dispose of nuclear waste.
From the middle of the 18th century, Davos became a popular destination for both the rich and the sick. Doctors believed its high valley microclimate was ideal for combating the "bad breath of the cities" and helping cure illnesses, in particular TB.
Photographs and archive footage show lines of smiling patients wrapped in blankets sunning themselves on sanatorium terraces in the cool air. For many years Davos was a favourite destination for Germans seeking a high-altitude health cure. However after 1933 the focus of Davos became politics not health National Socialist German Workers' Party took control of the German expatriate community in Davos, which represented a quarter of the population, and its Swiss supporters.
The Nazi party invested heavily in local property and bought numerous sanatoriums. In the resort, signs for the health centres stood alongside those of the local branch of the Nazi party, run by Wilhelm Gustloff, a former employee at the Swiss Meteorological Institute who headed the Swiss Nazi party and handled the Nazi's post war 'pension' plans. The OSS spies in Switzerland would report that Catholic Sanatoriums, used as cover for Nazi espionage, linked to Gustoff and the Swiss Red Cross as the Red Cross was used as a means to smuggle Nazi working with US intelligence) into South America via the Rat Line. The OSS report also note how at the end of the war bedraggled German refugee fleeing the allies would emerge from the Davos Sanatorium flush with wealth as other OSS report in the national archives is marked "mail Trains Arriving from Germany Contain Money, Jewelry, Assets, etc. Destined for Davos"
Other OSS war time files are simply headed German Sanatoria at Davos (Note 1) German Sanatoria at Davos, 1946, 1947 as Davos remained of interest to the allies will after the war ended. (Source Holocaust Assets Civilian Agency Records RG 84 State Department and Foreign Affairs Records Records of the Foreign Service Posts of the Department of State Switzerland (RG 84)).
File number 41589 showed that the Swiss were allowing German exports to be stored in their country, a supposedly neutral nation during World War II. The entry reads: Business relations between Empresa Nacional Calvo Sotelo (ENCASO), Escher Wyss, and Mineral Celbau Gesellschaft. 1 p. July 1944; see also L 42627 Report on collaboration between the Spanish Empresa Nacional Calvo Sotelo and the German Rheinmetall Borsig, on German exports stored in Switzerland. 1 p. August 1944. Swiss archives document nearly 500 former Nazi and fascist refugee being given sanctuary after the war. The Germans were mostly economic refugees – specialists – as well as individuals who belonged to the SS and the Gestapo.
The Bergier report highlighted a few cases but what I showed is that it wasn't a small affair. I identified around 100 specialists some of them were important technicians, engineers and Nazi scientists who came to Switzerland and worked for industrialist such Brown Boveri, Bührle and Scher-Wyss's plus the federal institute of technology. Bührle and Scher-Wyss's being the two firms also linked to the 1960's plot of Nazi to build a nuclear bomb for South Africa which first made the Odessa Nazi net work rumours publicly known the same firm being named in the Nazi linked network which also sought to arm South Africa and Israel with nukes.
In a report, Swiss historian Peter Hug outlined how Sulzer Escher Wyss AG (referred to post-merger as just Sulzer AG) and others had supplied vital components to the South African government and found evidence of Germany's role in supporting the racist regime, also revealing that the Swiss government "was aware of illegal deals but 'tolerated them in silence' while supporting some of them actively or criticised them only half-heartedly".
Hug's report was eventually finalised in a work entitled: "Switzerland and South Africa 1948-1994 – Final Report of the NFP 42+ commissioned by the Swiss Federal Council" which was compiled and written by Georg Kreis and published in 2007.
THE RED HOUSE KRUGERAND CROSS OVER.
In 1966, just before the arrival of Klaus Schwab at Escher-Wyss, the Swiss turbine manufacturers signed a cooperation agreement with the Sulzer brothers in Winterthur. Sulzer and Escher-Wyss would begin to merge in 1966. On 1 January 1968, the freshly reorganised Sulzer Escher-Wyss AG was rolled out publicly and the company had become streamlined, a move deemed necessary because of several large acquisitions. This included a close collaboration with Brown Boveri, a group of Swiss electric engineering companies who had also worked for the Nazis, supplying the Germans with some of their U-boat technology used during World War II. Brown Boveri was also described as "defence-related electrical contractors" and would find the conditions of the Cold War arms race to be beneficial to their business.
By 1967, South Africa had constructed a reactor as part of a plan to produce plutonium, the SAFARI-2 located at Pelindaba. SAFARI-2 was part of a project to develop a reactor moderated by heavy water which would be fuelled by natural uranium and cooled using sodium. This link to developing heavy water for the creation of uranium, the same technology which had been utilised by the Nazis also with the help of Escher-Wyss, may explain why South Africans initially got Escher-Wyss involved. But by 1969, South Africa abandoned the heavy water reactor project at Pelindaba because it was draining resources from their uranium enrichment program that had first begun in 1967. From investigating South Africa's nuclear weapons research it soon emerges that Klaus Schwab was a leading figure in the founding of the company culture which helped Pretoria build six nuclear weapons and partially assemble a seventh in secret. Sulzer Brothers Ltd, which "on its own information contributed a three-figure million sum to the uranium enrichment [process]".
The website 'Zero Sum' notes in an article called ' Schwab Family Values' that "By 1967, South Africa had constructed a reactor as part of a plan to produce plutonium, the SAFARI-2 located at Pelindaba. SAFARI-2 was part of a project to develop a reactor moderated by heavy water which would be fuelled by natural uranium and cooled using sodium. This link to developing heavy water for the creation of uranium, the same technology which had been utilised by the Nazis also with the help of Escher-Wyss, may explain why South Africans initially got Escher-Wyss involved".
The smuggling went on long after the world thought South Africa had ended it role in assisting the proliferation of nuclear weapons and most certainly had a Nazi component.
The covert Swiss South African Odessa arms pipe line, reveled during the Burhle trial of the 1970's was then thought to have being finally abandoned until in 2004 until an attempt was made by American South African Israeli Asher Karni to secretly arm Pakistan *3 with South African Israeli American and Dutch technology using suppliers to the old Odesa net work and BCCI (the CIA linked bank) which is also described as the bank that tried to give Allah the bomb.
The network used by Karni, in South Africa which would later even trigger investigations here in New Zealand (around the same time frame), included companies like Alfred Hempel KG GmbJ & Company Dusseldorf which was owned by Alfred Hempel a former SS officer who had previously helped to give South Africa an Atom bomb. Hempel like Schwab's Sulzer Escher was in the business of heavy water and enrichment.
In 1982, a German exporter and former Nazi, Alfred Hempel, sent 70 tons of heavy water, a component for nuclear reactors, from Sinochem in China to Dubai. The shipping labels were then changed to mask the transaction, and 60 tons of the heavy water were forwarded to India, where it enabled the government to use its energy-producing reactors to create plutonium for its atomic weapons program. The other 10 tons went to Argentina, which was interested in atomic weapons at the time (in fact future research projects will include a dive into how Argentina's own energy program would be used as a cover for the development of post war Nazi weapons technology that eventually found it way into the hand's of the Israeli. Wether this joint Nazi Israel collaboration came about because Israel had made deals of the kind the USA made with the Nazi's under Operation Paper Clip, or because the USSR was seen as a bigger threat, or simply because their was gold and diamonds to be made remains one of the insuring mystery of this story.

In 1983, Mr. Hempel sent 15 tons of heavy water from Norway's Norsk Hydro, and 6.7 tons from Techsnabexport in the Soviet Union, through the emirates to India.
In 1985 and 1986, Mr. Hempel sent 12 more tons of Soviet heavy water to India that were used to start the Dhruva reactor, devoted to making plutonium for atomic bombs. (The details of these transactions come from German and Norwegian government audits, but Mr. Hempel, who allegedly died in 1989 (others say 2013), was never convicted of a crime.
In 1986, Washington asked Bonn to stop Hempel from sending heavy water to India, and warned in a memo of an even larger scheme to sell heavy water "coordinated from within West Germany by Hempel Company officials." Norway asked West Germany in 1988 to investigate Hempel's sale of Norwegian heavy water to India through Basel. In every case, Germany refused to provide information, investigate or acknowledge any gap in its laws. American officials claim West Germany's nuclear exporters "are being protected by powerful political allies".
In 1993 De Klerk decided to reveal the weapons program after pressure from Mandela's African National Congress and increasing suspicions from the IAEA, he also told the IAEA that they could conduct visits "anywhere, any time, any place—within reason." David Albright, a former weapons inspector and an expert of the South Africa case, said "it was de Klerk who made this offer after he admitted to a nuclear weapons program. It was definitely de Klerk who set this up with the IAEA." But Albright noted that South Africa did not provide complete transparency, as there were two key areas in which South Africa said it would not provide information — foreign procurement and delivery systems for nuclear weapons. South Africa also would not reveal its nuclear strategy. Many documents were also destroyed by the time the inspectors arrived.
From 1990 to 2001″ a Greek intermediary offered Iraq an atomic-bomb design (probably of Chinese origin) from Dr. Khan in Pakistan, with a guarantee that "any requirements or materials" could be bought from Western countries and routed through Dubai. In 1994 and 1995, two containers of gas centrifuge parts from Dr. Khan's labs were shipped through Dubai to Iran for about $3 million worth of U.A.E. currency. The same year the German government listed six firms in Dubai as front companies for Iranian efforts to import arms and nuclear technology. From 1998 to 2001, several consignments of rocket fuel ingredients shipped to Dubai by an Indian company, NEC Engineers, were sent to Iraq, in violation of Indian law and the United Nations embargo on Saddam Hussein's regime.
In 2003, over Washington's protests, emirates customs officials allowed 66 American high-speed electrical switches, which are ideal for detonating nuclear weapons, to be sent to a Pakistani businessman with longstanding ties to the Pakistani military. American prosecutors indicted American South African Israeli Israeli, Asher Karni, for allegedly exporting the switches through Giza Technologies in New Jersey to South Africa and then to Dubai. The deal was struck on behalf of the PAEC by Pakland Corporation, a name intriguingly similar to the one owned by Humayun Khan who bought spark gaps from Karni.
3* There in fact considerable and growing evidence that the nuclear weapons pipeline supplied several pariah states with nuclear technology including North Korea Argentina, Iran, Pakistan and their rival India. (see part two)
THE DAVOS FACTOR
For the Italians fleeing to Switerland the majority of the fleeing fascist would be made up of industrialists from northern Italy – Volpi, Cini, Benni, Marinotti – who were rich and influential with long historical links to Swiss industry. There were also important neo-fascists from repressive paramilitary organisations of the kind Licio Gelli the head of the post war CIA financed far terror cell P2 belonged too (see part two The Kiwi Connection). Organisations whose fresh foot prints can be found at the site of nuclear smuggling operations as late as 2019 (see part two). From Switzerland to South America and beyond fascist would flee with new identities and a post war pension dosh. In Argentina alone the far right dictator Juan Peron furnish the men from ODESSA with 10,000 pass ports in return for a share of the Nazi's war loot and assistance in Argentina's own industrial ambitions.
It was a relation which eventually soured (after Peron believed the Nazi Dr. Ronald Richter had not only diddled him but had made him a international laughing stock the Richter Thermonuclear research material later shipped to Argentina's Centro Atómico Bariloche on the mainland). Through out South America and Middle East Odessa legacy helped support dictatorship and tyranny in an arrangement tolerated and even encouraged by the allies as the perceived threat of the USSR. In many case those same governments would actively attempted to join the nuclear technology club encouraged by the same industrialist who had backed Hitler attempt at building an A-bomb. Hitler;s nuke built largely on the stolen wealth of the Third Reich – wealth the Nazi's and their new allies where not keen to give up come the end of the war.
Speaking of why Switzerland and places like Davos became Nazi enclaves "The Swiss just let it all happen and no one is taking the warnings seriously," François François Jaeggi, a Lausanne medical student, who frequently stayed at the Schatzalp sanatorium in Davos from 1931 to 1950 as a TB patient. Francois is the father of Swiss filmmaker Danielle Jaeggi who explores the mythical alpine resort which in the 1930's surreal mix of Nazis, American pilots, spies refugees and Swiss who mixed on Davos's snowy streets.
Danille notes that her father Francois was not the only person worried about the Nazi presence. In 1936 a young Jewish medical student, assassinated Gustloff, the manager of the Gustoloff Stiftung – the Nazi's post war hedge fund,turning the Nazi official into a martyr and branding Davos as place of importance for those advocating fascism for ever.
The same US OSS report claimed says the fund was named after Wilhelm Gustoloff the head of the Swiss Nazi Party, a man regarded by the SS as a revered martyr. Gustloff , who is later murdered by a avenging Jewish citizen David Frankfurter, will be given a state funeral in his birthplace of Schwerin in Mecklenburg Germany.
Adolf Hitler, Joseph Goebbels, Hermann Göring, Heinrich Himmler, Martin Bormann and Joachim von Ribbentrop are in attendance along with thousands of Hitlerjugend (Hitler's youth) members who lined the funeral route. Guustoloff founded the Swiss Nazi party at Davos in 1932.
The Gustoloff overseen Stiftung account was clearly there to fund Nazis in the post-war period yet for decades the Swiss government vehemently denied their banks held any significant Jewish assets looted by the Third Reich. A claim which has proven to be an out right lie.
However just one of SH declassified document, dated May 1946, gives names, addresses and telephone numbers of over 30 Swiss lawyers who the Allies believed were hiding German assets, including gold and looted art treasures. Many descendants of these lawyers still exist in elite firms throughout Switzerland, and it is not fanciful to suppose that looted Jewish assets were used to build the foundations of today's legal powerhouses. This is to say the critical intellectual infrastructure which protect the fortunes of some of the wealthiest people on the planet who again are regular attendees at political action committees whose basic function is the centralisation of global power and global markets be it the UN Agenda 2030 conferences, the , the WWF, or the increasingly right wing World Economic forum headed by Klaus Schwab the son of a Nazi industrialist .
Under Gustloff's leadership, Davos became a hotbed of Nazism. On the Kurpromenade, arms flew up in the Hitler salute, Nazi emblems marred the beauty of the lovely resort town, meetings and parades were held continually. Gustaloff compelled all German citizens to take an oath of loyalty to the Fuehrer, and he had ample means of putting pressure on those who opposed his decrees (denunciation in Germany, withdrawal of passport, boycott). With the benevolent protection of the Swiss deputies Motta and Baumann, Gustloff founded no less than forty-five local Nazi group, fifty "bases of operations," and twenty-one party headquarters in Switzerland. He had under him a whole army of informers to report on the activities of every German and every Jew. He disposed of unlimited funds and his organization was growing steadily. On Nazi holidays he brought in Gauleiters and other big party officials from Germany for mass meetings, and Nazi youth groups held military maneuvers under his direction in the border zones. A sign read NSDAP Gustloff on Gustloff front door. A large, framed picture of Hitler, with a personal dedication from the Fuehrer to "My dear Gustloff." And under the arch-enemy's picture, Gustloff's "dagger of honor" which as an SS-leader he was entitled to wear. "Blood and Honor" was inscribed upon it, but underneath, in invisible letters, was another motto, the words that the Nazi gangs shouted as they goose stepped through German cities: "Wenns Judenblut vom Messer spritzt dann gehts nochmal so gut." ("When Jewish blood spurts from the knife, things will be twice as good.")
Today it is rare for mainstream media to acknowledge Davos and the influential Bildenberg deep seated roots in fascism as 'fact checkers' down play Schwab's father's Nazi roots and the importance Davos played to the Nazi cause during after the war. In the same manner they fact check (split hairs) of just how many jets turn up at Davos to discuss climate change in this age of zoom and skype. The 'fact checks' are of course not technically wrong but in the penance to bend over and accommodate the jet setting fascist keen to be seen green and affiliated with progressive liberal causes (or at least the language used by such ideology). Which these industrialist then use to deliver neoliberal policies the fact checker lend them selves to the process of selling a form of globalism, which at its heart centralise power, under mines human rights and pillages the planet environment. Davos is itself remains a tool of populism and soft diplomacy sold in the same way Tump's populism is sold.
Foreign Policy writes "the world's most powerful economic elites are using anti-globalist rhetoric to help turbocharge globalization—and enrich themselves…Schwab's anti-globalist shift is a hijacking attempt. It shows how corporate elites are trying to accommodate nationalist populism while still maximizing their own personal gains—which, of course, come at the expense of the very masses they're attempting to appeal to". The Economist notes;
"In 1937, the head of IBM Thomas Watson received the Order of the German Eagle from Adolf Hitler. The occasion was the annual congress of the International Chamber of Commerce, hosted in Berlin. Watson had done good business with the Nazis. Like other global businesspeople during the years between the seizure of power and the invasion of Poland, Watson felt that Hitler was a nationalist – but one that could be worked with. A dark parallel with these events emerged on social media last week, when a photo of Watson in Berlin was paired with a picture taken at the 2019 World Economic Forum in Davos, showing recently elected Brazilian strongman Jair Bolsonaro seated between Apple CEO Tim Cook and Microsoft CEO Satya Nadella. Another shot showed Bolsonaro posing with Tony Blair. Perhaps. Over the past two years, the founder of the World Economic Forum has extended his hand to the right-wing advocates of alternative globalisation".
The magazine reports how the 80-year-old engineer and economist Klaus Schwab had made a show of embracing both Trump and Brazils Bolsonaro "warmly" at Davos, that Schwab "has absorbed the talking points of right-wing critics into his own lexicon". He dropped a statement into a 2018 interview with the Wall Street Journal that that "people want to have control back. And they want not to be dictated to by Brussels in everything that they are doing." Some have accused Schwab of faking populism as he mimics what he think people hear but ultimately has he has no real interest in seeing WEF agenda push through in a genuinely democratic manner. (The rise of the right-wing globalists – The World Economic Forum showed how the right is seizing the levers of the international order.
The headline of an article by William Cook in the Telegraph sums it up 'Why your'e wrong about Davos' in the Telegraphy in fact does not addressing the Nazi history of the Swiss town look at why the press is wrong to down play the town's Nazi origins and why its vital the public hear this history which is a pity because the title ums it up nicely. You don't have to be full blown card carrying conspiracy theorist (like for example this author) to get something fishy about WEF It's really is a corporate takeover of global governance that affects our food, our data and even the kind of vaccines program we get in a pandemic one focused more on profit than results ethics or fairness. Open Democracy like wise does an excellent job of demystifying Davo's WEF while highlighting that while it might not be the cover for Nazi reptilian shapeshifter or even a 'communist' plot as Qanon and Counter spin fanatics maintain it most certainly is tool for centralisation of global power that threatens modern democracy.
"The magic words are 'stakeholder capitalism', a concept that WEF chairman Klaus Schwab has been hammering for decades and which occupies pride of place in the WEF's Great Reset plan from June 2020. The idea is that global capitalism should be transformed so that corporations no longer focus solely on serving shareholders but become custodians of society by creating value for customers, suppliers, employees, communities and other 'stakeholders'. The way the WEF sees stakeholder capitalism being carried out is through a range of 'multi-stakeholder partnerships' bringing together the private sector, governments and civil society across all areas of global governance. The idea of stakeholder capitalism and multi-stakeholder partnerships might sound warm and fuzzy, until we dig deeper and realise that this actually means giving corporations more power over society, and democratic institutions less. The plan from which the Great Reset originated was called the Global Redesign Initiative. Drafted by the WEF after the 2008 economic crisis, the initiative contains a 600-page report on transforming global governance. In the WEF's vision, "the government voice would be one among many, without always being the final arbiter." Governments would be just one stakeholder in a multi-stakeholder model of global governance".
That Davos is not just a group of rich dudes, who really do have your best interest at heart as they gripple with the big topics such as climate change and diversity in a town that was at the centre of an ideology which inspired mass murder and world domination. The very idea of picking a town like Davos, with its blood ties to one of the anti democratic regimes in history, to discuss the what the future of mankind might be and how it will be ethically guided, demonstrates a profound lack of self-awareness. One matched perhaps only by the idea that somehow flying to a climate change conference (at a location not only once a Nazi hub but run on artificial heating and furnaces) will go down well with the wider public. Its a red flag that in fact where dealing with a group of people who just like the Nazis are dangerously disconnected from reality and motivated by narcism. Their does not have to a physical direct conspiracy and it is to a degree moot as to whether Davos and Schwab still maintains living ties with the Neo Nazi (or other overtly fascist organisations).
The very absence of behaviour of a sense of self awareness, that does not read at best self entitled at worse sociopathic, by the attendees of Schwab soiree at camp Nazi is major red flag and one more reason why we should not just glide over Shwab Nazi history or underestimate the symbolic value of the WEF choosing of all places Davos as their headquarters. And again we return to the double standard of a corporate press who happily ran an editorial narrative, during the Wellington protests, suggesting that the concern of those who felt the New Zealand government had exceeded its authority could not be listened to as as long as the protesters tolerated racist violent and homophobic individuals among their mist (the protest was made up of 45%of people who voted Labour Greens and unknown amount who voted right or centre [the bulk being centrist] as Ardern fly off to hold hands with Schwab the Nazi and Soros the Jew – two odd fellows bound by their common belief that wealthy people are best one to fix the problems other wealthy folk largely make. Hmmm how exactly has that philosophy worked out to date in terms of creating a global order of centralise power that isn't simply fascism and addresses the actual issues of inequality and injustice in a manner fair to all as opposed to simply being enabler of a system of power abuse in which those at the top rule by dictate that amount a culture of 'do as we say not as we do'.
It not so much that Schwab is faking being either left or right, being a globalist or a nationalist. Rather like Hitler Schwab is being what ever person in the room he address want him to be if it helps him promote a model of global governance which borders of out right fascism and the control of the many of the few – what some have simply called a world ruled by the 'Davos Class' It is incorrect to say Davos itself is part of a Nazi plot but is equally true to say that Davos origins has shaped what it is today and how it has gone about selling it 'truth' and mispresenting it end game of world controlled by the 0.01% through the dark arts of media control and public relations spin that inn terms of marketing methodology would not be out ofline by the system of propaganda and social engineering employed by Josef Gobells the minster for propaganda. It talks peace but in reality in in the business of selling prolonged war. the life blood of any fascist government.
Schwab is reported as having said "High oil prices and the emergence of a number of new players on the world stage – not just China and India but also Russia and even Iran – have made it possible to play the major powers off against each other. Wether this is true or not however does not change the role Davos has played in creating the current situation in the Ukraine where increasingly the outcome of World Economic Forum young leader Vladmir Putin (once a darling of the West until he decided he no longer needed partners in crime) war in response to the West economic invasion and consumption of resources thought to be in the traditional sphere of Russia has led to the following outcome that suit the dominant voices at Davos just fine.
Kissinger, the former puppet master of Gladio (the Cold war army of CIA financed former Nazis terrorist and assassins), has argued that in the interest of the global order and the human race's survivability the West should back down and accept the Russian claims to Donbast.
Soros the 'leftist' (who incidentally financed the Trump Tower and has happily partnered up with the like of the oil colossal the Koch Brothers when it suits him) has thrown his toys out of the cot. In doing so he is replicating his anti China stance whereby once China denied Soros access to its markets he turned on his would be partner. Soros warns that "victory in the war against Vladimir Putin's Russia was necessary to 'save civilization' and urged the West to provide Ukraine with everything it needs to prevail." Its an argument where to do otherwise is considers an appeasement to Hitler as the West's own advances into the economy of the Ukraine and decade long deployment of weapons cable of hitting Moscow from this region is an irony lost on advocates of this position.
The Davos stalemate of appease or act assertively will ultimately result in a prolonged cold war. One fought mainly with the weapons of propaganda (used on both side) with the aim of polarising and ultimately disempower the average man in the street be they Ukrainian or a Russian. A cold war which will boost the sale of weapons as their is a need to rattle sabres. It will even increase demand for even more weapons including stimulating the nuclear weapons industry who make up 99% of the net value of weapons sold today.
It will drive the profitable arms race sky high while bankrupting economies in both the East and the West. Money promised for carbon pledge will now go to buying arms and weapons instead. At a time when the world need to be embracing the philosophy of Walter Nash (upon whom the movie A Beautiful Mind is based) and his win win theory , based on co-operation and mutual goals, will descend into the Super solider 'might is right' theory. A theory first formed by Kissinger the young war time lieutenant as he witnessed first hand the brutality of both Hitler and Stalin and concluded that peace can only last when you have a bigger stick than your opponent — or every one has a stick.
Kissinger may seem to be the dove at first glance but the out come, as he will surely know, is another cold war in which power is centralised under the reins of strong men populist like Vladimir or Trump.
A prolonged war will also drive up the price, profits, consumption of fuel including coal and oil – which has also high lighted that the promotion of sustainable energies when the existing infrastructure for such energy does not exist or can not yet meet demand. It will in the short term ultimately benefit the fossil fuel share holders with a resumption of consumption at enhance level of profits for the producers. As in the long term it reduces the quality of life of the consumer and hinders their ability to prosper to the point that while the average punter may have nothing as Schwab declares is a goal of his Great Reset I am not sure they will however be very happy about it as Shwab famously promise his radical ideas even making the cover of Time magazine
The resulting sanctions which Davos lobbied for will enhance the economic power of both China and the Arab Vision 2030 nations (main sponsor weapons maker Lockheed Martin). While in addition bolstering the anti democratic regimes of these nation . Don't know about you but that sounds pretty fascist to me.
Yet the fascist nature of Davos is something that neither the mainstream corporate media, selling the Davos as left wing, or the populist Qanon far right fraction wish to alert their followers too. As the reactionaries upon which Davos is dependent form symbiote relationship which the state uses itself as a means to justify even more powers for itself and the corporate sponsored security apparatus that is the military industrial complex. A complex who post 9/11 are rapidly morphing toward a modern day version neo feudal fascism – in which the world is carved into fiefdoms managed by corporate war lord and populist tyrants.
The QANON media services of say Kelvyn Alps ( a former national Front member) refer to Klaus as a communist or, or alternatively part of a Jewish conspiracy, or even a tranny loving Satanist plot, as they resort to homophobia and hate to deflect their own common bond with Schwab version of capitalistic driven sustainability. One which promise both a greener planet and the impossible dream of never ending economic growth all overseen by benevolent white wise men like Schwab – as the woke populist who market themselves as progressive liberal refuse to see their beloved Schwab for what is not and not just what he markets.
A Newsweek article (abridged) provides an excellent critique of this under sell of Schwab's capitalistic roots and critic his much touted liberal credentials skeptically which they suggest is in reality just fake new itself.
"As world leaders meet in Davos, Switzerland, social media users have attempted to create a familial link between the conference's founder, Klaus Schwab, and Adolf Hitler. Schwab, who was born in Ravensburg, Germany, in 1938 during the Nazi era, has been the target of multiple conspiracy theorists, particularly during the COVID-19 pandemic. To that end, Twitter and Reddit users have shared claims that Schwab's father, Eugen Schwab, was an "intimate confidant" of Germany's infamous World War 2 leader."
Note the claim is made with an insinuation if you challenge the official narrative you must A) automatically be a conspiracy theorist B) an anti vaccine peddler. The idea the world is us and them automatically mark this fact check a being guilt of populist bias. The fact check is not in fact authentic journalism based on a journalist training that critic must be fair and balanced.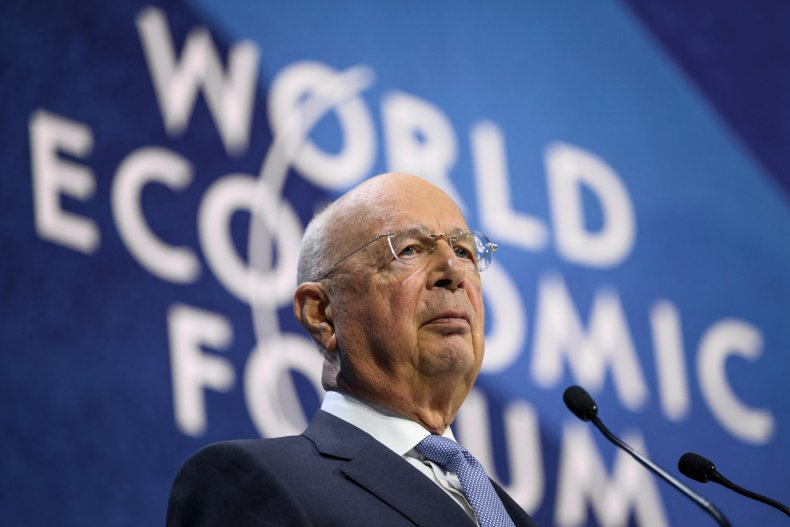 Arthur Kostler forecast this in his book the Call Girls a short fictional story based on the post war population studies done at places like Red Stone Arsenal. A place where Nazi scientists and mathematicians like NASA founder Wernher Magnus Maximilian Freiherr von Braun (German-American aerospace engineer and space architect, member of the Nazi Party and SS) worked on the USA atomic weapons and space program. In the book experts are gathered at Davos/Club of Rome style meeting that took place in Switzerland in the 1970's to address the problems we now refer to as existing crisis that pose extinction level events if solutions are not found quickly.
The satirical book ,which warns of the pitfall of leaving the world problems up to those with an inflated sense of their place in the universe, who live sheltered lives of privilege, which encourage their super size egos and narcistic lack of self awareness. A state of existence which ultimately blinds them to their co-dependency on those more ruthless who will always subvert existing legitimate crisis as tool with which to create an opportunity.
Written in the 1970's the book suggest such think tanks are useless as the pampered attendees's (the Call Girls) lack retrospective and inability to question their own conflict of interest. One that inherently apparent in the patronage system these professional yes men live off. Thus there analyst inevitably side with those whose best interest are maintained by the existing status quo. With that in mind let look at how the corporate media and online platforms have dealt with the idea that Schwab's Davos is Castle Wolfeinstein incarnate and therefore WEF is simply a Nazipalooza in drag.
The Claim
The posts shared online in May, 2022, claim Klaus Schwab's father, Eugen Schwab, was a close ally of Hitler, and include a photo of the World Economic Forum leader alongside a man in Nazi uniform. The posts have received thousands of likes and engagements on both Reddit and Twitter. This true.
The Facts
"Klaus Schwab has been a frequent target of conspiracy theorists, who have invented claims that he was related to the Rothschilds and that he wrote four billion people would die through planned epidemics". This is true but the author does not attempt to provide any context as all critics against Schwab are automatically lumped in together and deemed to have the same value regard of the qualification of specific authors or the quality of their information. The author begins with an assumption that because an idea seems farfetched and need not be taken seriously or the actual evidence for the case presented in meaningful way or balanced manner e.g. Will this part not true but other note ……
The theory that his father was a close confidant of Hitler appears to be part of the same misinformation narratives. Its a propaganda technique that sets out to undermine and smear an opponent argument by enhancing the part that are flawed or wrong and ignoring the part which are correct ad accurate.
To start, the photo shared online is not of Eugen Schwab, but of Nazi general Walter Dybilasz. The photo used in the post appears to be the same used in blogs cataloging details of Third Reich officers. It has been published multiple times including by someone who claims to have an original photo;
This is also true and in fact quite correct. Yet in focusing on research of low quality the many quality documented aspect of Schwab and Davos go unaddressed. The article then proceeds to provide in-depth information for the man we know is not Schwab's father – which is ultimately is irrelevant to the claim of the fact check itself but allows thee writer to appear well informed and there for credible.
Of what little information is available online, Dybilasz is said to have been born in 1892 and died in 1950, possibly in Soviet captivity. Some sources claim he was awarded the German Cross and obtained the rank of General-major. Other spellings of his forename include Watther and Walther. Klaus Schwab's father, on the other hand, was the managing director of a subsidiary of Zurich-based engineering firm Escher Wyss. The history of Eugen's relationship with Nazism in general is complex, but there is no substantive evidence of ties to high-ranking German leadership, particularly Hitler.
At last the fact checker get to addressing what actual links to the Nazi Schwab father had with the Nazis at which point it promptly down plays those links while presenting the information of of context or upon the same level of proof it expects of other- say for example my father friend Willie Huber. Huber after his death was convicted in the court of fake left wokeism despite no actual proof ever being offered up that Willie was more than combatant. And thus their a double standard going on visa the required level of proofexpected of one party but not the other. Notwithstanding the original claims Schwab father was close to Hitler is blip by writers who maintab Schwab Nazi ties – who are careless or deliberately planting fake news (for what eve reasons ). If you review the bulk of claims about Schwab's possible Nazi links few in fact make this claim at all.
A fact check published by accredited German journalists dpa used Denazifaction records to uncover that Eugen Schwab was a member of some National Socialist organizations, but that alone does not prove any relationship to German high command or a belief in Nazi ideology.
Again the double standard is applied as is and when convenient. In Willie's case skeptics might point to thing's like Operation Paper clip or other example which make it quite clear the Nazi and their post war allies where experts in vanishing records. And that would be a fair point which is however promptly ignored by researchers presumption if they cant find it must not have existed. Not withstanding the actual main a claim of most writers Eugen Schwab was a member of some National Socialist organizations is entirely accurate – at which any sensible person going to simply go psssssh please to this example of so called'fact checking',
Fact checking which ultimately get a higher profile due to the increasingly cosy relationship WEF affiliated tech companies and those funding such online censorship have access too.
Fact check that bend over backward to suggest the fact Schwab was a top level executive at a "Nationalistic model company" is not damming. It like saying some one was a senior member of the Donald Trump Party but that does not mean theyy don't hold truck with it values which is why they where given a model citizen award from Trump party. Yeah Right,
As in the USA WEF attendees like Larry Fink of Black Rock now control 90% of the media in nations such as the USA. The content of said media is now also icreasigly subject to the lobby power of other organisations ties to WEF such an the Council of Foreign relations. And if you don't believe that then just look at the role Disney (owned incidentally by Black Rock and whose own Nazi past is now worthy of article in light of their new found woke values) played directly in the aborted attempt to brand Jacinda Arden as white version of Islam's lady Fatima in their cringe worthy attempt at fake it till you make it with aborted movie 'They Are Us'

A bit of post March 15th Mosque shooting propaganda, which attempt to brand Ardern to the world as a female white saviour – which follow Arern hosting an "inclusion summit. One" in which Ardern and New Zealand director of Mulan ( a movie made with the assistance of those persecuting and executing Uighur Islamic separatist) where to help rehabilitated Disney by spinning woke fairy stories. A process which the Ardern's run New Zealand government made clear, that had They Are US gone ahead, it would then have suffered the fate of Mulan and being given generous tax payers paid tax cut.
Cuts which extend to the firm which would handle the cgi for the two Disney movies Frame Store founded by Jaspindas former boss and mentor PR and Branding propaganda expert Sir William Sargent the man who would help sell the lie that used by WEF young leader nominee Tony Bair to tell the lie Iraq had WMD's. A lie used by western nations to invade a nation just as Hitler had done and Putin is doing now for the purpose of ceasing their wealth and leaving ten of thousands dead as the pollution from the war such and millions of deplete uranium rounds alone will keep killing non combatant Iraqi civilians will into next century.
Harris Gleckman, senior fellow at the University of Massachusetts, in describing The Great Reset report get to the heart of this corporate spin and their intent to hijack socially progressive ideas to advance the real goals of the 'share holders';
as "the most comprehensive proposal for re-designing global governance since the formulation of the United Nations during World War II. …Who are these other, non-governmental stakeholders? The WEF, best known for its annual meeting of high-net-worth individuals in Davos, Switzerland, describes itself as an international organization for public-private cooperation. WEF partners include some of the biggest companies in oil (Saudi Aramco, Shell, Chevron, BP), food (Unilever, The Coca-Cola Company, Nestlé), technology (Facebook, Google, Amazon, Microsoft, Apple) and pharmaceuticals (AstraZeneca, Pfizer, Moderna)"
A closer examination reveals WEF partners include known Nazi collaborators IBM, Ford, The Coca-Cola Company, Nestlé and Red House participants NATO supplier Thyssen Krupp Bayer Monsanto (formerly known as IG Farben) and Brown Boveri – Thyssen Farben Boveri & Sulzer who we can also be tied to the South African bomb – who all shared a common goal. Goals which can be summed up in two words – Heil Hydra.
Continued in Part Two THE NAZIS & THE A-BOMB The Kiwi Connection.