"You just showed me the bones of a covert facist state" — Edison a 2005 US thriller on how property developers and corrupt polticians conspire to enrich themselves while in process of buidling themselves an unaccountable political fiedom.
This year three major events have taken place which put the spot light on Christchurch real estate market as corruption plagued they are as follows;
Andrew Pearse (Credit Suisse), listed in the Consortium of International Investigative Journalist's Paradise Papers data base who admitted before a New York jury to receiving 70 million in bribes, washed through the Christchurch for helping organise US$2 billion (NZ$3.1b) in loans from his former employer Credit Suisse to government-owned maritime companies in Mozambique. Loans granted for aid development and climate change were siphoned off and used instead to buy arms.

The Christchurch-born man was arrested in London in January. He was assisted in purchasing real estate in Christchurch, with his kickback money, by employees of Saunders Brown Robinson (SBR).

SBR are affiliated with numerous charities part of burgeoning charity industry orrientated around John key changes to charity tax laws which permit unlimited donation and rose the rebate from 2.5% to 33%. SBR is located at 130 Kilmore St, Christchurch Central City, Christchurch. SBR one of Christchurch oldest legal partnerships also handled pay out form the Catholic church to abuse victims in return for their silence for over thirty years.

https://www.stuff.co.nz/business/industries/114410668/kiwi-andrew-pearse-admits-receiving-millions-of-dollars-from-credit-suisse-loan-fraud-reports-say

2. Paul Robert Mora (previously of Merill Lynch), a former St Bedes (a Catholic School) alumni graduate who has being accued of involvment in billion dollar tax scame known as ex-cum in which tax is laundered throguh a 12 step process of share sharing that uses a chain of banks, laywers, consultant. His current wikipedia profile is blank. Numerous article on him have being delinked.
Withstanding the basics are an Ex-cum transactions creates the illusion of one pool of shares (which tax is based on) when in fact their are several. So through the process of a defacto shell game only a fraction of taxes on the full share worth is ever paid.
Mora invested heavily in the Christchurhc real estate market and owns numerous properties including investment in the proposed West Kilmore Precinct (situated on the site of the old Pine Gould Guiness building right next to law firm SBR). He also owns property in Cramner Square where the relected mayor of Christchurch Lianne Dalziel has just moved into a new residence.
Mora partners are believed to also have interest in the burgeoning water privatisastion market registered through a Christchurch law firm.
Christchurch Mayor has her self had to admit failure (forgotten largely due to the tragedy of the Christchurch attacks), after not disclosing a family connection to water bottler Cloud Ocean Water, admitting there was a conflict of interest she "should have managed".Dalziel husband Rob Davidson law practive Davidson Legal, is representing Cloud Ocean and had offered to use personal contacts to lobby politicians. That offer has since been revoked so Dalziel maintains.
Dalziel conceeds there was a conflict of interest over her knowledge about her husband's work, admitting she should have told colleagues.

Dalziel however maintains she and her husband keep their work seperate and had not planned to use her reputation to procure business. Davidson & Associates note on the company's own web site "Rob is married to Lianne Dalziel, the mayor of Christchurch, who was a former member of Parliament for Christchurch East, and a former Minister of Immigration and Commerce".
In September 2015 Guoxin International, a Chinese firm part owned by the Chinese goverrnment, signed a letter of cooperation and friendship with Christchurch City Council, endorsed by Dalziel, as part of a commitment to raise up to $3 billion to invest in the city via the Guoxin International Fund No.1
The New Zealand registered company Guoxin NZ Ltd, was incorporated in April 2015. It was however de-registered on 1 August 2016, and Guoxin International has todate made not one investments in Christchurch. Ms Dalziel had spoken highly of the Guoxin fund in the Christchurch rebuild. She also expressed gratitude to Guoxin Tendering Group and all other partners in pushing for the launch of this fund and praised the efforts given from the Chinese consulate.
The previous mayor Sir Bob Parker, credited with creating the Christchurch Foundation (a platform of a stragetic partnership between corporation and fund rasing bodies including the notorious Tel Aviv Foundation [see its history in Canadia visa dubious book keeping]) had also endorsed Chinese investment New Urban Group development of a new health research facility in Christchurch in the same building to house Canterbury University medial research.

https://postmanproductions.wordpress.com/2019/07/22/another-kiwi-paradise-paper-offender-with-connection-to-organisation-tide-to-charity-tax-abuse-paedophile-and-murder-emerges/

The $70 million building is being constructed in the heart Christchurch's health precinct, which occupies a block bordered by Oxford Tce, Montreal St, St Asaph St and Hagley Ave. Parker was named chairman of the board and an investor in the company.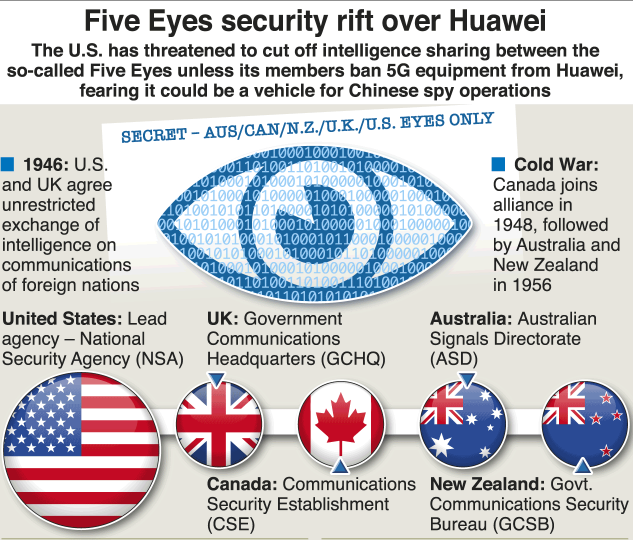 Parker was also mayor when controversial Chinese firm Huwei was chosen to build repair and operate the ultra-fast broadband (UFB) network used by Christchurch after the 2010 2011 Christchurch quakes.
3. Cameron Ortis, senior Royal Canadian Mounted Police intelligence officer who was arrested this month for allegedly stealing and selling classifed intelligence. Ortis had being supervising investigation on the laundering of stolen Russian funds, connected to a major corruption case revealed by Russian tax adviser Sergei Magnitsky, who went public with information surrounding a $230 million (€206 million) fraud scheme allegedly run by senior Russian Interior Ministry and tax officials.

The RCMP is concerned that Ortis stole "large quantities of information, which could compromise an untold number of investigations," according to Global News, which first reported the arrest. Those compromised investigations include those conducted by Five Eyes members including Australia and New Zealand relating to drug trafficking and money laundering by the Mexican Sinoloa cartel.
https://postmanproductions.wordpress.com/2019/09/22/2146/
The compromised intelligence is believed to covers two areas one relating to the People's Republic of China (PRC) and Canada diplomatic crisis sparked by claims of Huawei spying in Canada.
The other involves BlackBerry smartphone (as used by New Zealand politicians and handled by Data Com), and its upgrading of unhackable encrypted communications for drug cartel bosses in Mexico, the United States, and Australia. The two issues are not unrelated as Ortis himself was a specialist in the cross over point between transnnational crime and state based espionage.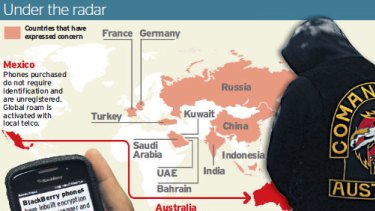 Their is no doubt the case relates to New Zealand as encyrpted Sinoloa Blackberrys have emerged in the hands of cartel drug operatives in New Zealand (were the cartel signifigance presence is acknowledged by New Zealand authorities and academics) known as enablers.
The encrypted phones (the Sinaloa used more than 60,000 of these phones world wide) are designed to avoid state surviallance. Yet the network had a covert trojan horse placed their by paranoid cartel boss El Chapo so he could keep tabs on his network of distributors, money launders, bankers, accountants, laywers and brought law enforcement and politicians.
Law enforcement ( Australian & US) managed to however flip at least two of the cartels IT senior security people in the past two years and thus compromise the cartel's private comunication network which is how its believed Ortis alleged treason was discovered.
My own story on this issue has attracted considerable interest, including visits to this author Linkedin page by individuals working in human resouces and naval intelligence from the New Zealand embassy in London and Washington.

http://www.stuff.co.nz/national/5069771/NZ-firms-linked-to-money-laundering

Meanwhile the government is quietly planning to dump it current IT provider Datacom which come after years of problem relating to the firm including spying allegations , meth use by Datacom parlimentary staff, a toxic work culture and security hosting concerns (will be reporting on this shortly and are not surprised by this news).

In Christchurch Datacom is located in the security hub near the Christchurch art gallery which is heavily festooned with CTV cameras and the names of corporate strategic partners many of whom are involved in the heart of Christchurch construction and rebuild politics.

Its where the police station, NZSIS offices, private security firms such as Ronin, the New Zealand Army officers club, RSA and Lockheed Martin Rocket Lab Chch offices and Trimble Navigation and several other security tech firms are located. Firms like Trimble deal in navigation and encrypted technology which is exported to nations like Saudi Arabia and Brazil but which has in at least two case wound up in the hands of war lords guilty of genocide, such New Zealand Defence Force awards recipent Radiola wo equipment ended up in the hands of Sudanese warlords. The other Motorola Liber Cell is active in Iraaq and Afghanistan and was listed in Hague trial into war crime committed by War Lord Charles Taylor of Liberia. Taylor is believed to have recieved support for his junt by those willing to arm him in return for mining timber concessions with weapons flown to Liberai on several occasion by Russian Antonov tied up with both arms trafficking and those using New Zealand to launder billions of dollars.
While the cartels (working in conjunction with Russian orgnised crime and global investment banks) role in laundering money through New Zealand was first idenitified in 2008 (two years after my second book Sate Secrets II was published and included photos of nearly twenty Antonov over two decades tied to arms trafficking based airlines visting NZ Australia (many under contract to the New Zealand Defence Force) regularly. This includes the 1991 Auckland based Pacific Express run by Russian Israeli Simon Spitz), after a Russian Antonov loaded with North Korea weapons destine for the Middle East was found to be registered in New Zealand.
https://postmanproductions.wordpress.com/2019/02/25/every-one-wants-to-be-a-mexican/
New Zealand media reports, concerning the SP Trading Wachovia billion dollar laundering network, focused on Geoffrey Taylor and his sons Ian and Michael (all orginally from Christchurch -), tax avoidance specialists who work out of 363 Queen St Auckland.

The Taylor operation was not illegal, they did not break New Zealand laws, but the companies they created facilitated serious crimes in a number of countries. The event has sparked over 350 criminal investigations world wide.

Meanwhile meth (including a half billion dollar), cocaine, guns, directly linked directly to the cartel and their distribution gangs in New Zealand, including the Bandidos, Head Hunters, Hells Angels and Comacheros, have emerged in New Zealand newspapers on numerous occasions.

https://www.interest.co.nz/business/97131/north-korean-gun-running-el-chapos-drugs-cartel-new-zealand-police-have-received-more
A United States Justice Department investigation into the banking giant Wachovia, also tied Taylor-linked companies to the movement of drug money. Wachovia was fined more than $202m for helping disguise the illegal origins of up to $479 billion for Mexican drug lords, predominantly the murderous Sinaloa cartel.

Four of Taylor companies "filtered" $50m in drug money through banks in Latvia and on to Wachovia. Each of the companies had just one director – Stella Port-Louis, 32, of the Seychelles, until recently a director of around 300 New Zealand companies.
Canada's Financial Transactions and Reports Analysis Centre, which Ortis worked with, assessed Wachovia and , identified the "exploitation of New Zealand's weak company registration laws" as a signifigant problem (something I have being writing about since 1999 and cover in my book State Secrets 1 (when our media did not believe organised crime existed in NZ -namely as no one would investigate it) & 2).

FINTRAC in turn works closely with its counterpart organizations within the Five Eyes community, comprised of Australia, Canada, New Zealand, the United Kingdom and the United States where its acknowledges it works with Five Eyes on countering the trafficking of fentanyl, human trafficking, professional money laundering and trade-based money laundering.

FINTRAC is the logical link between Ortis, Five Eyes & New Zealand.

https://www.fintrac-canafe.gc.ca/publications/ar/2018/1-eng
While this year nearly $70 million in New Zealand bank accounts was frozen as part of a global investigation into a wealthy Chinese businessman accused of running a massive pyramid scheme from Canada. Again an operation assisted by FINTRAC & Five Eyes.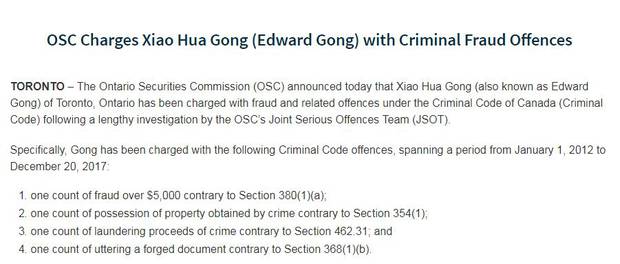 Xiao Hua Gong (believed to have links to the Chinese government) has built a business empire in Toronto built on investing in realestate, hotels and television channels, as well as attending fundraisers for Canada's Prime Minister Justin Trudeau and donating to the governing Liberal Party – which like New Zealand's Labour market itself as liberal all the while pursuing neo-liberal polices whcih ultimately serve China and it multinational strategic partners goals of estalishing a global theocracy a technologically dominated version of State Capitalism (neo liberalism) which ultimately is a form of fascism or tolatarianism.

https://www.nzherald.co.nz/business/news/article.cfm?c_id=3&objectid=12217082
Gong was arrested in Canada and charged with fraud and money laundering in connection to the alleged pyramid scheme involving the "fraudulent sale of hundreds of millions of dollars" in shares in China.
Another Christchurch London connection (also listed in the CIIJ Paradise Paper data base) linked to dubious Russian (actually aligned to anti Putin fractions) and Chinese money emerges in the former New Zealand Prime Minister and one time US Ambassador World Trade Chairman Mike Moore.
Moore was appointed chair of the Altimo Foundation in 2008.

2008 being the same the year the Prime Minister and current head of the United Nations Development Programme (UNDP) Helen Clark's introduced the Trans Pacific Partnership Agreement as lobbied name by former National MP Tim Grosser (aka 'Candy Club Tim' as he is sometimes nicked named).

Kirill Babaev, Altimo Foundation's CEO, said, "I am delighted to welcome Mike Moore as the head of the Altimo Foundation. As an internationally recognized social entrepreneur he will bring a unique experience to Altimo Foundation that is aimed to make social investments in projects which will promote cultural interaction and the communication of values between East and West with a commitment to supporting social cohesion and business expertise in developing economies".
The Altimo Foundation like investment banker Andrew Pearse (see 1.) is also listed in the Paradise Papers data base and is owned by the London based Israeli Russian businessman Mikhail Friedman the CEO of Letter One.

Fridman is listed by Forbes as one the top 100 richest people in the world and owns several companies in the finance, telecommunications, health and oil. In August 2019 a Spanish court has put Russian billionaire Mikhail Fridman under official investigation for corruption, accusing him of having helped orchestrate the bankruptcy of Spanish technology company Zed. Fridman is a founder of Alfa Bank, Russia's largest non-state bank which has being repeatedly linked to money laundering and organised crime.
http://www.scoop.co.nz/stories/BU0804/S00010/mike-moore-altimo-foundations-chairman.htm?from-mobile=bottom-link-01

Moore who began his career as an MP for Labour in Christchurch Sydenham electorate rose to ranks of Prime Minister before being appointed the chair of the World Trade Organistion. During his time at the WTO, Moore is credited with bringing China into the WTO.
After his tenure at the WTO, Mr. Moore was appointed to the Global Commission on International Migration, a United Nations organization launched at the end of 2003. The pact immigration policy was apparently opposed by the alleged right wing white supremacist Christchurch gunman Brenton Tarrant who had the words "Global Migration Pact" stenciled on one of the weapons he used to target and kill 51 people on March 15th 2019.
Moore is credited with the marketing of the 1980's right wing Rogernomic economic model, which rode in on the back of Labour Party anti nuclear policy. A policy deemed popular with both left wing and right wing voters following the fatal bombing of the Rainbow Warrior by French intelligence saboteurs in 1987.

https://www.researchgate.net/publication/46559813_Neoliberalism_Mike_Moore_and_the_WTO

Rogernomics was later seen as the global driving force behind the rise of neo liberalism.

Moore would then as head of the WTO take his liberally unpopular notions of neoliberal free trade and global governance to the world packaged as a "World Without Walls" via the Dohar Agreement. However this was seen by liberal voters as serving only the wealthy as his ideas were rejected in Seattle in 1999 by left wing activists. Undeterred Moore's Neo liberal 'World Without Walls' has being packaged again as the now liberally sounding Global Migration Pact which our government signed this year having just ratified the Trans Pacific Partnership Agreement in December 2018.
Like the unpopular Dohar agreement the TPPA was also rejected by New Zealand's left wing (and some right wing fractions as wil) who voted in Jacinda Adern and Winston Peters believing that once elected Labour and New Zealand would reverse the National partys intention to sign the agreement first introduced into Kiwis vocabulary by Labour under Helen Clark in 2008. Once elected Adern however promptly reversed Labour's pledge (made by former Labour leader MP Andrew Little) to "walk away" from the right wing neoliberal trade deal. The events of March 15th have made liberal voters sympathtic to the Global Migration Pact perciving it incorrectly as liberal solution with out considering how it will facilitate wage control or the agenda of the Chinese Beltroad strategy and its march toward a technological global theocracy.
In all three cases its clear the laundering is not just about money laundering (or its impact on New Zealand housing prices and kiwis subsequent declining quality of living) but is just as much about being an economic weapon that serves to make New Zealand vunerable to globalistion and further neoliberal policies of privatisastion and control.
In addition such transaction destabilise New Zealand's political stability as dirty money is used to buy or influence politicians (locally and offshore) and electorates at both a local and national level.

Meanwhile those with influence politically or professionally choose to look the other way and ignore the scale of corruption at work in Christchurch's real estate market as those who would enrich themselves at other people expense are never held to account or their conflict of interest treated with the seriousness it deserves.

Hail unto Casear and welcome to the Republic of economic facism that is unfolding before our very eyes with each crooked realestate transaction conducted by these City of London crusaders of globalism and neoliberalism .