He's an autocratic Caesar, but nobody realizes it. They are just all walking around, calm as Hindu cows, thinking they live in a democracy….Emerson said that an institution is the lengthened shadow of one man. This town is run by the Borough Authority and the Borough Authority is Moses Randolph. Motherless Brooklyn The story of the subversion of democracy by over extended bureaucracy.

When we look at the current strategy for Dunedin CBD I cant help but recall what was happening in Invercargill precovid 19. This is when Clare Hadley, the CEO of Invercargil, was destroying Invercargil CBD at a cost to the small business (just like what is happening in Dunedin) pre-Covid 19. Small businesses in Invercargil CBC took a hammering. Hadley was Nelson's CEO before she nearly got lynched by Nelson rate payers for the same sort of pro developer snout in the trough crud. An ex LGNZ stooge President of the Society of Local Government Managers.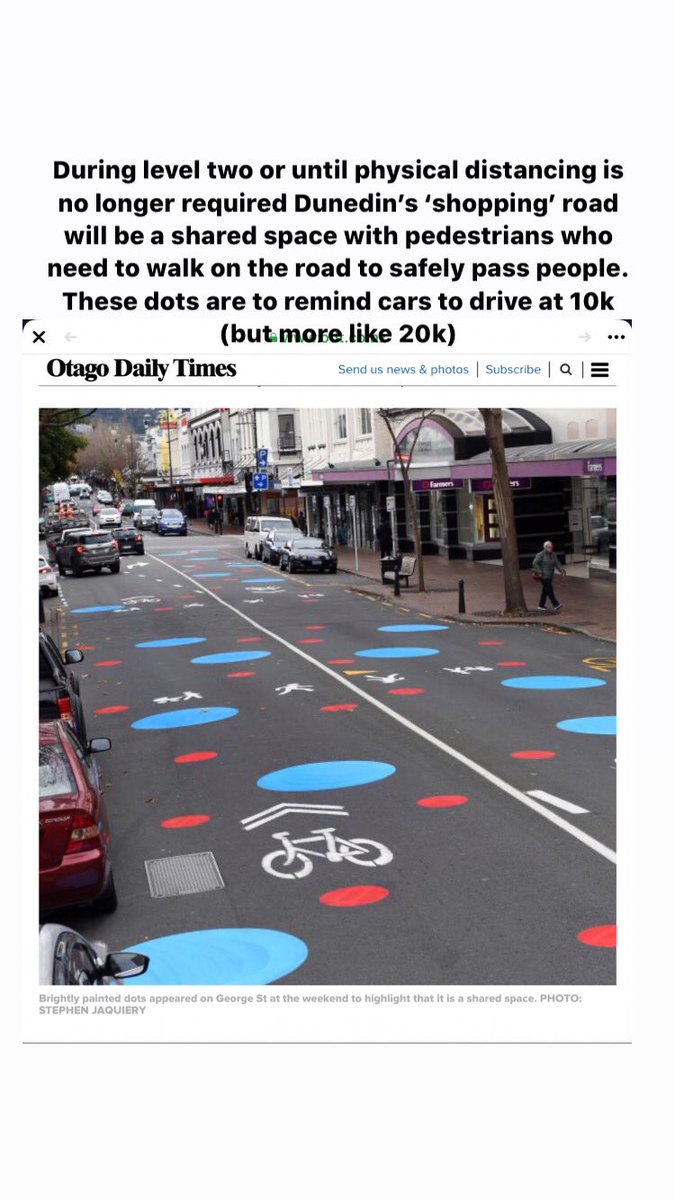 Despite it name. It is not local and has little to do with elected government rather it is a big business global collective whose international replicates include but are not limited to ;
Local Government New Zealand (SOLGM provides IPANZ with a judge for their annual Excellence Awards and this is reciprocated with IPANZ providing a judge for the SOLGM Local Government Excellence Awards. So a very in house experience with it own built in pat on the back bureau to insure all round illusion of accountability when there is none))
Local Government Professionals Australia — Local Government Management Association of British Columbia — Canadian Association of Municipal Managers (CAMA) — Institute for Local Government Management (iLGM) — Society of Local Authority Chief Executives (SOLACE) —International City/County Management Association (ICMA) —SOLGM role is to give 'guidance' to the LGNZ (
Local Government New Zealand).

As for who the hell LGNZ are that an organisation whose current president is ex builder/Dunedin David Cull. Despite what the name says it has nothing to do with government it has no official link with government , answers to no one, its officials are not elected by the public and it does not answer to the public or can be held accountable by the public it claims to represent. It in fact could be argued that the name is it self a form of subterfuge to hide the fact that its real fiction is camouflage that it is a body whose true function is to put power into the hands of few.
LGNZ is the local government arm of Rogernomics ( the ideology of asset sales, privatisation and debt creation, engineered in the 1980's by Roger Douglas to whom the coin is phased after) who answer not to government by The NZ Initiative (formerly known as the Business Round Table) who have their own ideas about what local government is for. The later group led by smart city entrepreneur global banker Stephen Jennings.

Local Government New Zealand is the local government association of New Zealand. The Association was formed in 1988 when, confronted with pending local government reform, the Municipal Association and the Counties Association agreed to merge into a single local government association. The devil in the details an association defined as "The right to form societies, clubs, and other groups of people, and to meet with people individually, without interference by the government" You will note the LGNZ association do have a minister. But the Minister has no actual ministry. They are not a ministry or an authority but rather an association not beholden or accountable to central government. They are not elected by the public or answer to the public.
The first local government body in New Zealand was established in 1842 in Wellington by the Municipal Corporations Ordinance, but was soon abolished. In 1852 the New Zealand Constitution Act established the six provinces, which were each responsible for setting up their own local government, with the result that "by 1867, 21 municipal local government units had been constituted under no fewer than 14 separate provincial ordinances". When the provinces were abolished in 1876, central government assumed responsibility for local government and "established the system which was, broadly speaking, in place until the 1989 reorganisation".
The Labour Party had the reform of local government as one of its policies for the 1984 election but these were offered up without much detail; the proposals were developed during the first term of the Fourth Labour Government following the party's win in 1984. At which point Michael Bassett* the Minister of Local Government appointed a Local Government Commission, which was chaired by Brian Elwood from 1 April 1985 to 1 November 1992. The government gave the commission a guarantee that their findings would be regarded as binding.
The resulting local government reform was undertaken along the lines of neo-liberal economic theory, and was done in conjunction with the economic reform that have become known as Rogernomics**. A series of polices which advanced the aims of privatisation of state owned assets and the sale of public asset to the advantage of big business and offshore interests.

* /** Bassett was part of the Fish & Chips brigade who created Rogernomics. Bassett was it ideological strategist. Roger Douglas the finance policy implementer, David Lange the poster boy with charisma and Mike Moore the marketer sleaze bag whose job would be to sell tough old mutton 'burgers' as gourmet cuisine to the masses.
Power was removed from local communities so over 850 entities were amalgamated into 86 local authorities, made up of regional and territorial levels. Of the 850 entities, 249 were municipalities;[the remainder were harbour boards, catchment boards, and drainage boards}. Brian Rudman, a journalist and editorial writer for The New Zealand Herald, called the reforms "revolutionary".
LGNZ is today the umbrella group for all of that. And while the argument of how democratic the individual subsidiaries are is case by case debate. The influence business lobby groups (specifically the Bussines Round Table/NZ Initiative) have in making sure their representatives have undue influence on a bodies, which do not answer to central government, is not.


LGNZ instead are governed by a National Council, made up of 18 "elected" members from throughout New Zealand. They claim to deliver a "vision" of "Local democracy powering community and national success… provide advocacy and policy services, business support, advice and training" to "our members" to assist them to build successful local communities throughout New Zealand.
It funds its activities by
subscriptions, fees, income, or
payments from Member
Authorities and associate
members, sponsorships and other
activities and to grant any rights
and privileges to Member
Authorities and associate
members;
The National Council members for the 2019-2022 triennium are:
Dave Cull | President
Stuart Crosby | Vice President | Zone Two | Councillor, Bay of Plenty Regional Council
Hon Phil Goff | Mayor, Auckland Council fan of rogernomic and the guy who crossed the floor so Labour had the numbers it needed to sign the TPPA
Pippa Coom | Councillor, Auckland Council
Richard Northey | Local Board, Auckland Council
Aaron Hawkins | Metro Sector | Mayor, Dunedin City Council
Andy Foster | Metro Sector | Mayor, Wellington City Council
Grant Smith | Metro Sector | Mayor, Palmerston North City Council
Doug Leeder | Regional Sector | Chair, Bay of Plenty Regional Council, Director on the Board of Port of Tauranga Limited.
Rachel Reese | Regional Sector | Mayor, Nelson City Council promoter of tactical urbanisation in Nelson as rejected by small local cbd business community.
Hamish McDouall | Provincial Sector| Mayor, Whanganui District Council
Alex Walker | Rural Sector | Mayor, Central Hawke's Bay District Council
Hon John Carter | Zone One | Mayor, Far North District Council
Don Cameron | Zone Three | Mayor, Ruapehu District Council
Wayne Guppy | Zone Four | Mayor, Upper Hutt City Council
Sam Broughton | Zone Five | Mayor, Selwyn District Council
Gary Kircher | Zone Six | Mayor, Waitaki District Council
Bonita Bigham | Te Maruata Roopu Whakahaere  | Community Board Member, South Taranaki District Council
Hilary Humphrey | Young Elected Member | Councillor, Manawatu District Council

Its Sponsors
Arc Blue Asia-Pacific are a specialist procurement consultancy and training group with extensive experience across state, local and federal government as well as hundreds of utilities, universities, Not-for-Profit and private sector organisations across the region. Our team is based in key locations across Australia, New Zealand, Singapore and Hong Kong. Visit http://www.arcblue.com.au for more information.
ArcBlue Consulting Asia Pacific are part of the global ArcBlue Procurement Network – a world-wide leader in procurement, who have developed a set of distinctive tools, methodologies and world class intellectual property , infrastructure consultancy, for over 30 years.


FUSO a trucking company The Mitsubishi Fuso Truck and Bus Corporation is a manufacturer of trucks and buses. It is headquartered in Kawasaki, Kanagawa, Japan.

LGNZ promoting Local Governance in accordance with the Public Sector Refor Bill and the UNs Agenda 2030.

"The list of signatories to the "Global Collaboration for Urban Resilience" are: C40; the UN Human Settlements Programme (UN-Habitat); the UN Office for Disaster Risk Reduction (UNISDR); The World Bank Group; Global Facility for Disaster Reduction and Recovery; the Inter-American Development Bank (IDB); The Rockefeller Foundation; 100 Resilient Cities, pioneered by The Rockefeller Foundation; and ICLEI – Local Governments for

Its goals are "Local Sustainability" via social networking to achieve "Societal" change. Collectively, these organisations already work in over 2,000 cities globally, with over $2 billion USD committed annually toward advancing resilient urban development."

The Rockefeller Foundation announced recently it planned to disband 100 Resilient Cities (100RC) and transition its funding into "three separate pathways": A replication of the model being promoted with three waters. The 100 Resilient Cities programme was launched in 2013 to help US cities and cities abroad to prepare for climate change and its impacts. Member cities include Boston, Los Angeles, Seattle and New York, as well as Chennai, India; Seoul, South Korea; Christchurch, New Zealand and Glasgow, UK.
SUPER CITY NEOLIBERAL AGENT OF HYDRA,

Dr Roger Blakey is the Auckland city's Chief Planning Officer his cv notes worked for Auckland Council, 2010 – 2015; "Building Community Resilience:"

He was New Zealand's Secretary of Civil Defence (Now the PM controlled NEMA) from 1995 to 2000. Wellington Region Civil Defence EmergencyManagement Officers' Group from 2009 to 2010. In 2016, he was commissioned by the New Zealand Society of Local Government Managers (SOLGM) to prepare a report on building community resilience as a key consideration for local authorities as they undertake their day-to-day work, and to introduce the concepts of resilience thinking to managers and staff in local authorities. This report was complementary to the work by LGNZ on establishing the Local Government Risk Management Agency.
He states "I can advise councils on the concepts of 'resilience', defined by the Rockefeller Foundation's '100 Resilient Cities' report as : Resilience is what enables people to survive, adapt and thrive in the face of shocks (such as earthquakes) and chronic stresses (such as climate change)".
He states "I can illustrate the concept with practical examples, from the Canterbury earthquakes to Hurricane Sandy's impact on New York. I can advise on the leadership role of local authorities in helping build community resilience, working in collaboration with government, business, communities, iwi, civil society, the social sector, science and research institutes. The benefits of such leadership will be the safety and wellbeing of communities, and saving money in future Long-term Plans, through investment decisions now that avoid or mitigate future costs of short-sighted infrastructure or land use decisions, or the costs of major recovery to shock events."
Dr Roger Blakeley as an Associate. Roger brings is backed by considerable experience, which includes:


For those who ask for evidence that LGNZ is answering to foreign groups here it is another reason to consider why.
Narnia Mahuta the hatchet …er man for thee waters if not just Minister of Local Government but the Minister for Foreign Affairs who deals with the TPPA legal jurisprudence (as decided in tribunal in New York by New York State Law)and the Pacific reset a PC Trojan-horse for the Ultra Neo Conservative New American Century whihc is leading the American military and commercial invasion of the Pacific under the guise of some very boring and way too familiar Cold war Rhetoric. It is in their charter, it in their pronouncements, it the whole point of the LGNZ creation their blue print for the complete ass fucking and taking over of New Zealand cities and their resources by the unelected working for Corporate Globalisation and not New Zealand voters.

Now let look at the head of one of the chief sponsors and mentors of LGNZ the New Zealand Initiative Chairman
Jennings. The man who financed John Key rise to power and who these day has being one of the Western Oligarch rorting development aid in Africa by getting African nations to build smart cities they cant afford and the people don't want. Cities which do nothing but create debt for its people while handing control over to the rich.
Funny they tried to sell precovid19 "tactical urbanisation" as being to prevent climate change (something former Dunedin Mayor and LGNZ President David Cull laughed at a decade ago). Then it was sold during Covid as social distancing and now it being pitched as CBD economic stimulus strategy.
Spin spin spin the wheels on the bus go round and round.
Wellington (7 July 2019 Pre Covid cordinated with the rushed approal of maori wards against the advice of Government Officals): "The New Zealand Initiative is proud to support the release of Local Government New Zealand's (LGNZ) localism discussion paper, Reinvigorating local democracy, which was launched today at the 2019 LGNZ Conference in Wellington.
Discussion paper (now that a hell of a euphemism);
The discussion paper outlines a gradual process for New Zealand to move from being one of the world's most centralised countries in the developed world to one that is prepared to trust its communities to play a meaningful role in our social, economic and cultural development. This is a topic that is also at the heart of our research programme. Translated this means were going to force Local Government into so much debt they will have but no choice to hand their infrastructure and asset over to us as we plug them into monopolies they can never escape from.
How is that working for Africa exactly?

Rendeavour's (CEO Stephen Jennings the man who incidentally privatised NZ Rail when working for Treasury before he went on to economically Rape Russian cities and their citizen silly) development portfolio includes more than 30,000 acres (12,000 ha) of land in the urban growth trajectories of major cities in Kenya, Ghana, Nigeria, Zambia, and Democratic Republic of Congo.
Jennings is one of the key players in the smart cities being developed in Africa, such as Eko Atlantic and Tatu organisation, in partnership with the Clinton Foundation which Australia and NZ have together donated 50 million to date (along with 150 million for climate change by NZ and 50 million for development in Africa from CF spooked chocked partner CARE Australia). My Previous Shipping News looked at how that deal lay at the heart of masive taxation fraud and the take over of critical infrastructure.


The multi-billion shillings Tatu City Limited (not owned by Jennings but based on the same pay now and keep paying model Jenning wants to see brought to New Zealand) is seeking to stop the anti-graft agency from investigating it over claims of tax evasion, money laundering and corruption. Through a suit filed at the High Court, the company claims that the Ethics and Anti-Corruption Commission is being used by some minority shareholders to launch frivolous investigations with intention to cripple and stall its operations.
Meanwhile fFormer Central Bank of Kenya Governor Nahashon Nyaga has cautioned people interested in investing in Tatu City to do so at their own risk, saying foreign investors have taken control.He defended Kenyan shareholders saying they are the brainchild of Tatu City and called on the Director of Public Prosecutions to investigate the foreign investors.
"The harm being done is not just against me and the shareholders but against the entire Republic of Kenya. It is my prayer that the DCI will intervene and all the matters surrounding Tatu City resolved," said Nyaga.
He further said that the Kenyan shareholders have made strenuous efforts to use all available civil and criminal avenues to unearth the fraudulent conduct on the part of the foreign shareholders.